Best for Business & Enterprise
Maximize productivity and efficiency with ASUS's one-stop shop solution to your business' needs. Stay reassured with our after-sales service.
ASUS for education empowers classrooms, students, staff, and administrators with innovative tools and solutions for a brighter future. Our technology is designed to drive performance, reliability and serviceability inside and outside the classroom.
Best for Creativity & Design
ASUS powers up your imagination and provides reliable performance with extensive storage to bring to life your passion and awe-inspiring masterpiece.
Best for Business & Enterprise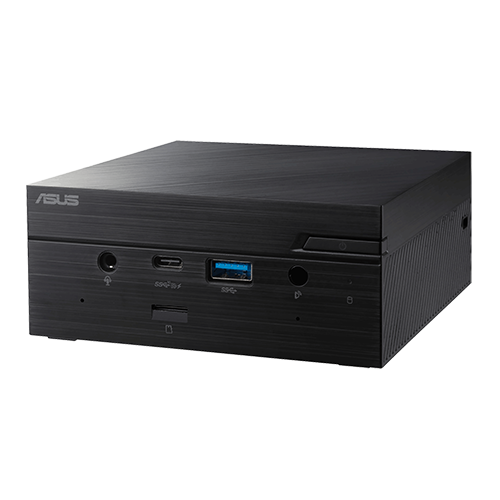 ASUS Mini PC PN50 is an ultracompact computer that delivers powerful performance for a wide variety of home and business applications. Featuring the latest AMD Ryzen™ 4000 mobile processor with Radeon™ Vega 7 graphics, and support for high-speed 3200 MHz DDR4 memory, Mini PC PN50 is ready to take on demanding workloads, yet its diminutive size takes up minimal space on a desk and makes it suited for applications where traditional PCs won't fit – from digital signage to home-theater setups.
The ASUS AiO V161 has a 15.6 inch display to make it easy to use for POS systems and self-serve kiosks. Build efficiency in whatever you do with built-in COM ports and a VESA-mount compliant design to fit on any store counter.
ASUS Chromebox 3 features the latest 8th Generation Intel® Core™ processor and DDR4-2400 memory for faster, smoother and more energy-efficient performance. With a rich selection of Android apps available on Google Play, you can easily find great apps for productivity, communication, study, entertainment and more that let you get the most out of your ASUS Chromebox 3. It also comes equipped with a versatile USB 3.1 Gen 1 Type-C port for data transfer, power delivery and DisplayPort functionality, and supports dual 4K/UHD displays for gorgeously sharp visuals and powerful productivity.
The ROG Strix GA15 is designed with top-notch cooling to elevate performance. Level up your gaming experience with up to an NVIDIA® GeForce RTX 2070 SUPER™ graphics card and an AMD® Ryzen™ 7 3800X CPU for fluid visuals.
Best for Creativity & Design
The ROG Strix GA15 uses up to an NVIDIA® GeForce RTX 2070 SUPER™ graphics card and an AMD® Ryzen™ 7 3800X CPU to deliver fluid visuals at high frame rates, and responsive performance for everyday multitasking. Make creating and designing a seamless process.