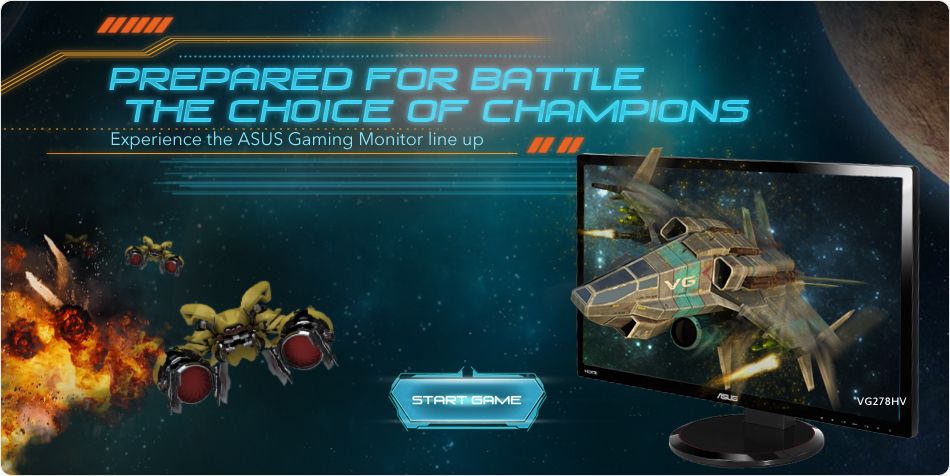 Ultra-smooth Action
144Hz Rapid Refresh Rate with 1ms Response Time


VG278HV is able to double per second to deliver ultra-smooth motion scenes in intense actions, which is over twice faster than generic LCD monitors, delivering ultra-smooth 2D visuals. Moreover, the response time is now reduced to 1ms to eliminate tracing and ensure crisp and clear video playback.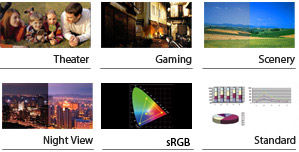 Vivid Color Performance
Splendid™ Video Intelligence Technology
Splendid™ Video Intelligence Technology is built upon a color engine that automatically analyzes and determines the nature of the user's current task, thereafter adjusting the display's parameters accordingly to ensure the color accuracy and image fidelity. Six preset video modes (Scenery, Theater, Game, Night View, sRGB, and Standard) can be selected via a hotkey.

Ergonomic Design
The VG278HV is specially designed with swivel, tilt and height adjustment to suit your preferred viewing angles in gaming and movie watching.

Extensive Connectivity and Built-in Stereo Speaker for Multimedia Enjoyment
VG278HV comes with rich connectivity including HDMI 1.4, Dual-link DVI-D, D-Sub. Users could simultaneously connect VG278HV to Full HD Blu-ray Disc players and myriad HD playback devices like DVD players, audio devices and set-top boxes for limitless entertainment with its built-in stereo speakers
Compare (0)