[Notebook] MyASUS - User Center
Firstly, you need to login. If you don't have ASUS ID, you can register here.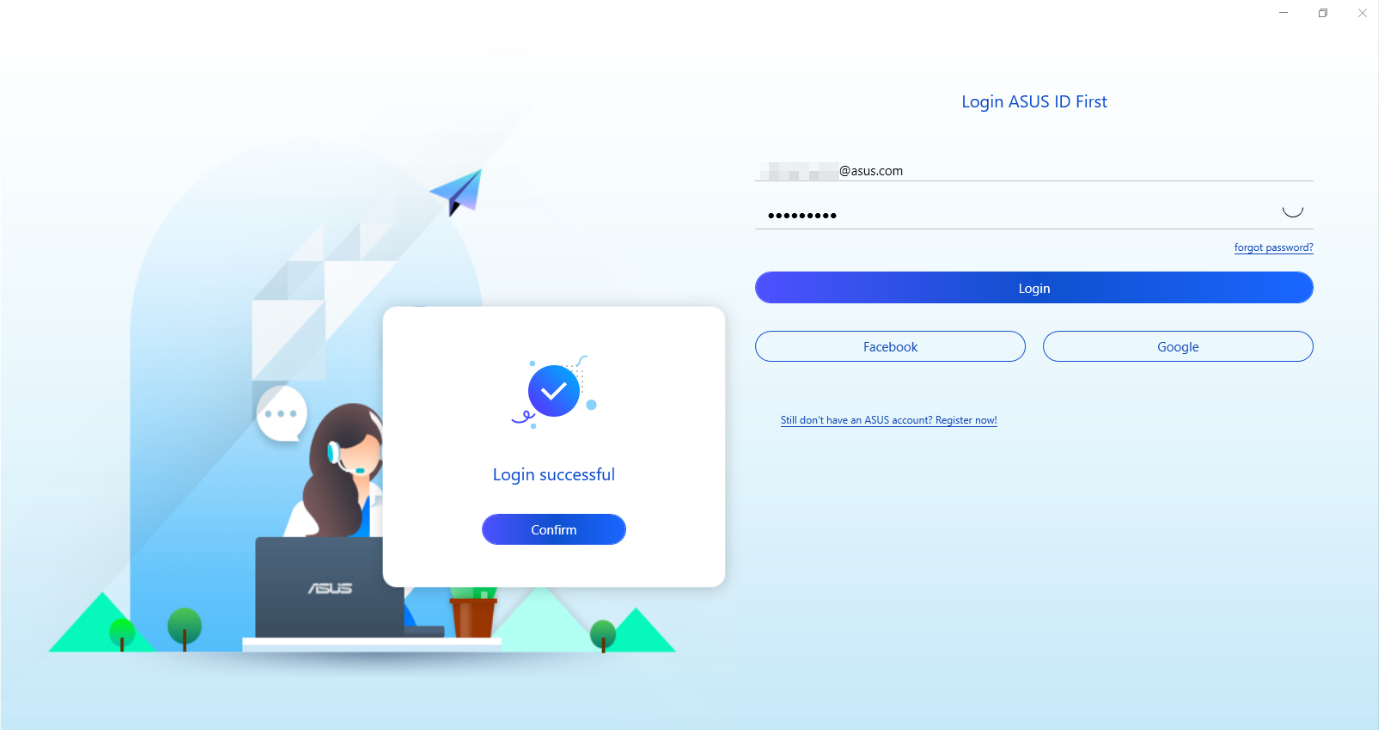 By below items, you can change password, edit your information or logout.

[Feedback Hub]: Select below item to give your feedback.

Users can directly contact the development team for MyASUS and Link to MyASUS related questions. The team will respond to the users and help them solve the issue quickly.
Please remember to check Privacy Notice, when you send the problem using Give feedback.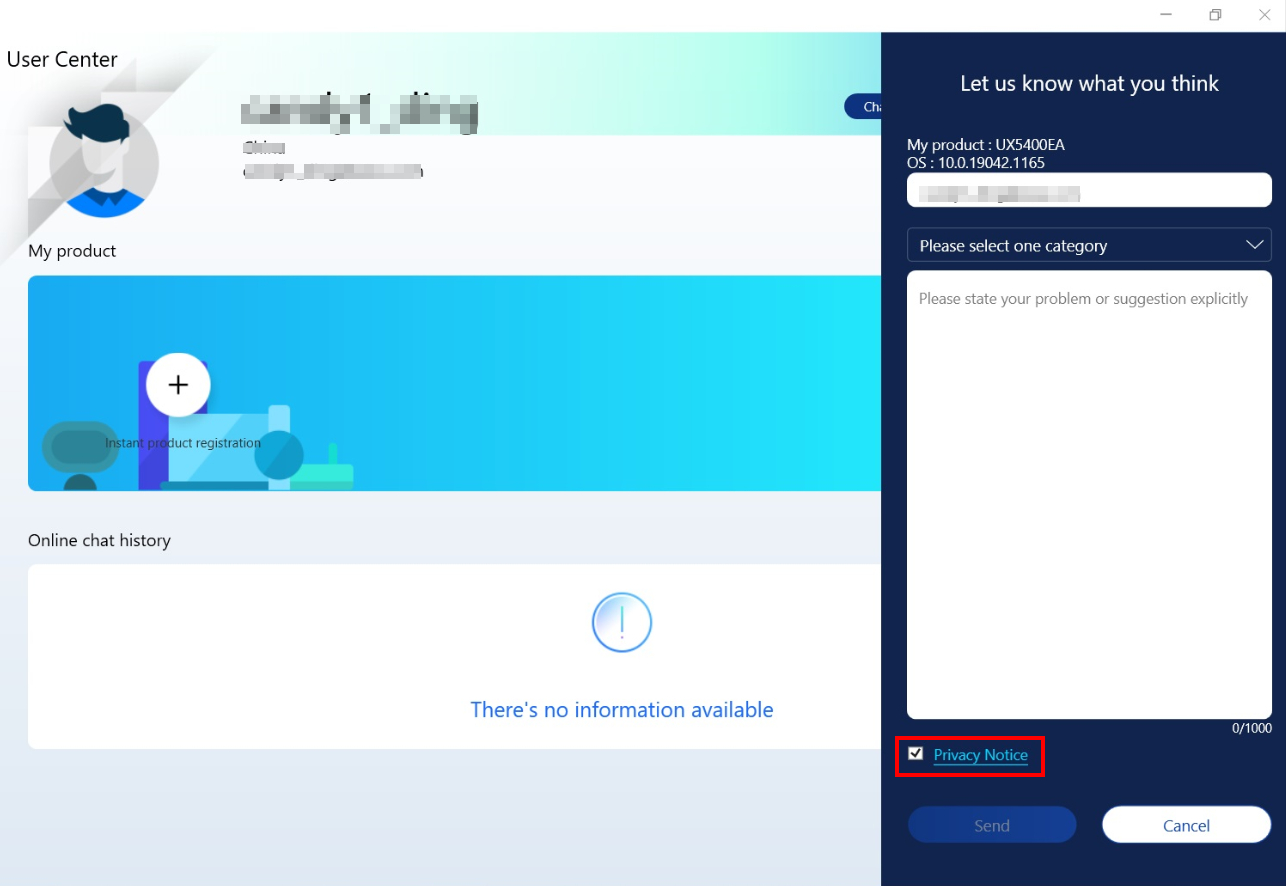 [Registration]:Users can register all ASUS product through MyASUS easily and enjoy the warranty service.
You can operate in the following order.