PhotoDirector
PowerDirector
Music Maker Jam
AudioWizard
ASUS Manager
ASUS WebStorage
Fingertapps Instruments
JigsWar
PhotoDirector
Manage, adjust and edit photos with ease
PhotoDirector is a photography application that combines efficient photo management, photo adjustment and creative tools in a single, intuitive workflow. With its complete set of adjustment tools, you can bring out the colors in your shots, change white balance, control saturation and adjust curves and levels. Creative effects tools let you stylize your photos with split tone, powerful presets, HDR effects and more. Explore your creativity and transform your photos into works that capture the imagination.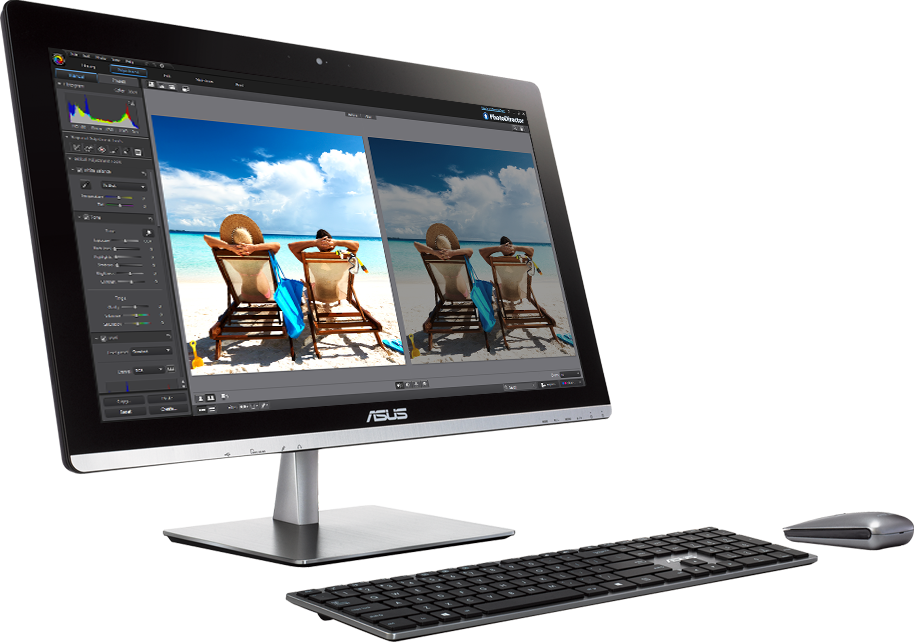 PowerDirector
The renowned home video editing app
PowerDirector lets you create high-quality video productions with its comprehensive and easy-to-use suite of tools. Whether you are a beginner or a seasoned editor, PowerDirector helps you create your own movies intuitively and efficiently. When you are ready to share your creation, you can produce a DVD complete with professional, stylish menus, create a video suitable for mobile devices or share it directly on Facebook, YouTube or Vimeo.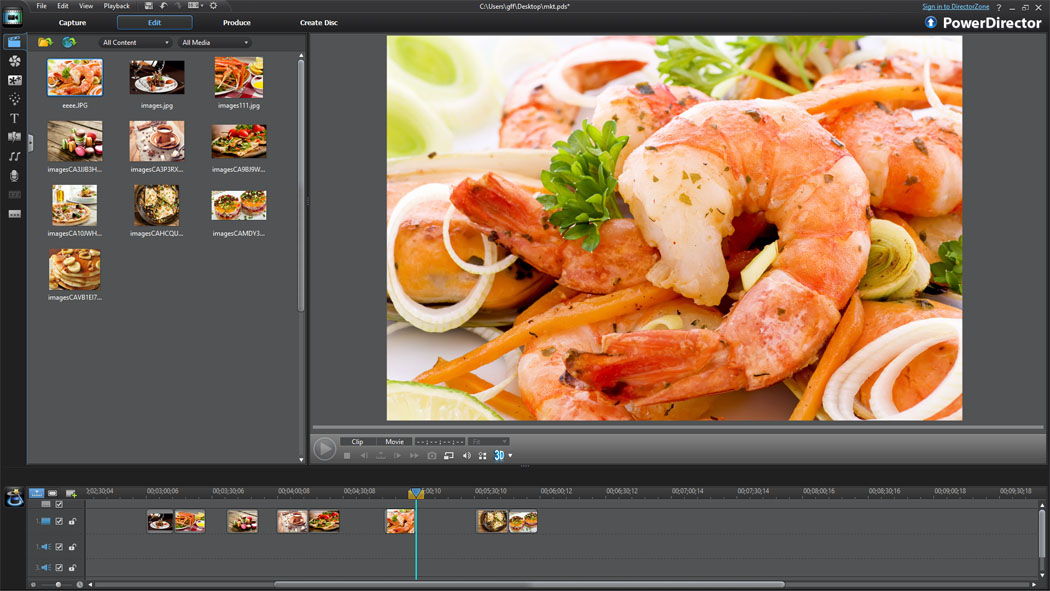 Music Maker Jam
Touch. Mix. Share.
Music Maker Jam combines easy music creation with maximum fun. Its intuitive, touch-optimized user interface and huge selection of professionally produced loops and styles lets you produce your own hits in a snap. Choose from hip hop, pop, jazz and rock, or mix styles and create your own music genre. Record, mix, add effect and then share your track with friends. Let the party get started!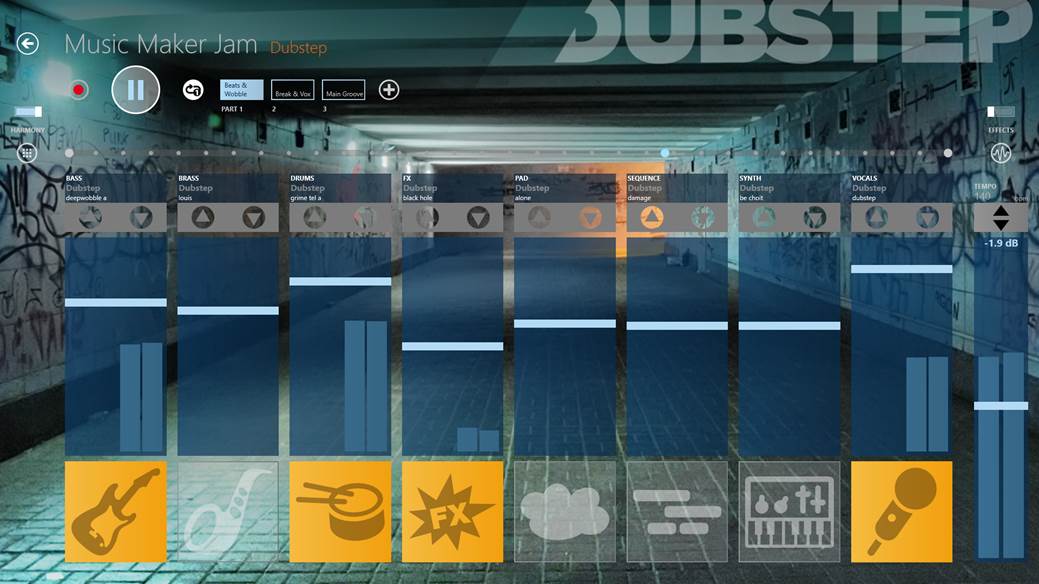 AudioWizard
Tune-in to your favorite
ASUS AudioWizard makes any type of audio sound its best with exclusive SonicMaster technology. With selectable modes for music, movies, gaming and speech, it's easy to choose the optimal setting to suit your listening environment. ASUS AudioWizard's user-friendly interface offers quick and direct access to all settings and controls, as well as the ability to customize them to your liking.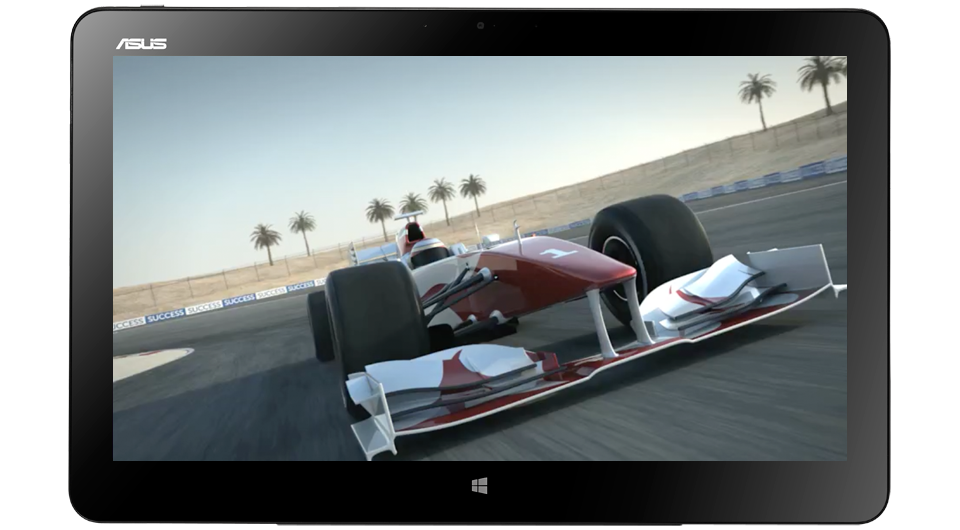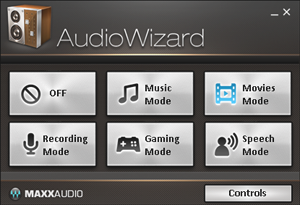 ASUS Manager
Integrated system management
ASUS Manager is included on all ASUS desktop and All-in-One PCs to make maintaining, optimizing and performing essential tasks on your computer effortless. The app organizes important system optimization and maintenance tools in a single window with an intuitive user interface that is quickly accessible from the desktop. With just few mouse clicks, you can perform desired system management tasks and then get back to the task at hand.
System
System Information
e-Manual
Update
Application Update
Driver Update
BIOS Update
Backup and Recovery
F9 One Key Recovery
Recovery Driver
Tools
Ai Booting
NFC*
Ai Charger II*
Lighting Control*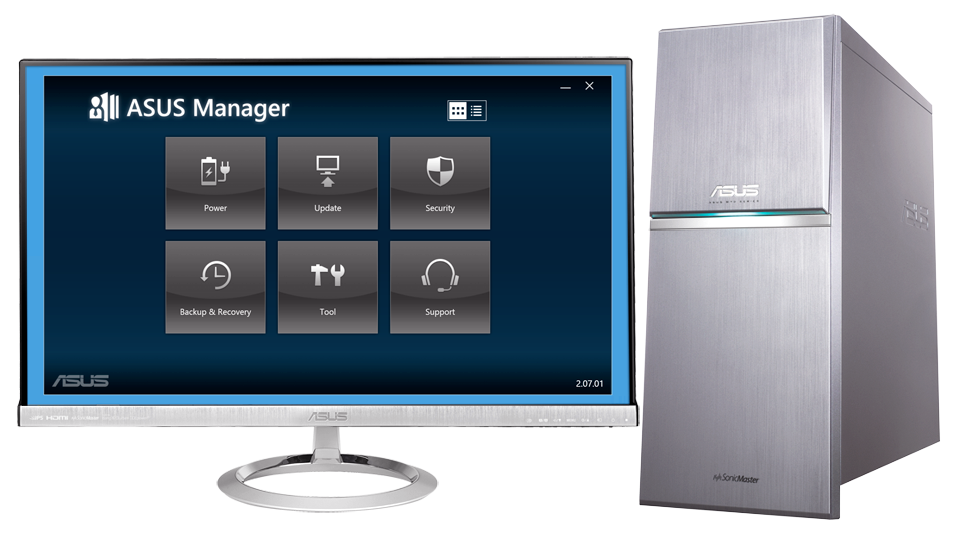 ASUS WebStorage
100GB of free online storage space
ASUS WebStorage is a service that lets you access your files, music, photos and videos from your computer, smartphone, tablet or any other internet-connected device. Automatically sync files, share photos and videos with family and friends, and save valuable storage space on your devices by streaming music and movies wirelessly. All ASUS desktops and All-in-One PCs come with 100GB of WebStorage free for one year, and you can easily add more at any time.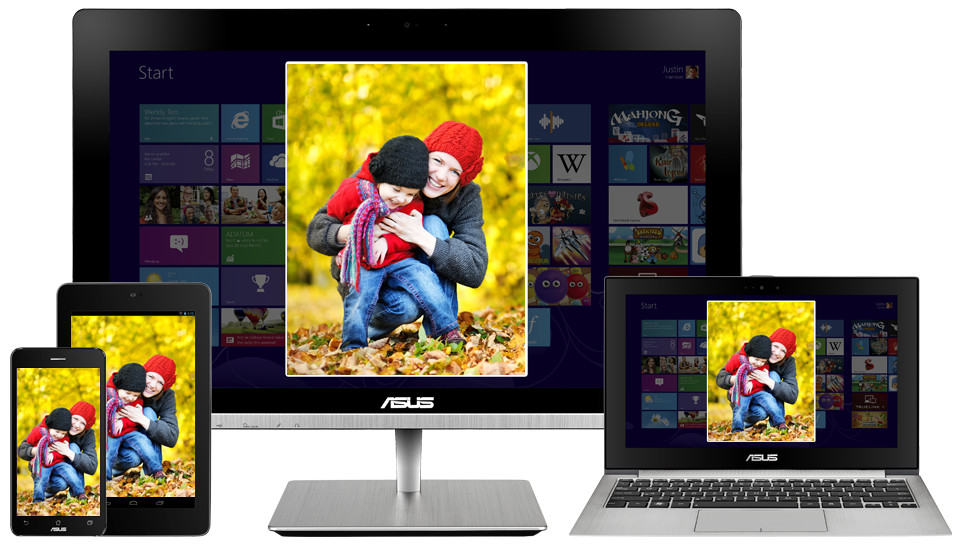 Fingertapps Instruments
Music game at your fingertips
Fingertapps Instruments is a unique and fun way to create music. Using onscreen instruments such as piano, guitar, drums and bass guitar, you can play well-known songs, either solo or with up to four players at the same time. Easy-to-follow instructions guide you through each song. Hold a family concert or compete with friends for the best performance of a song. With a little practice, you will be sounding like a pro!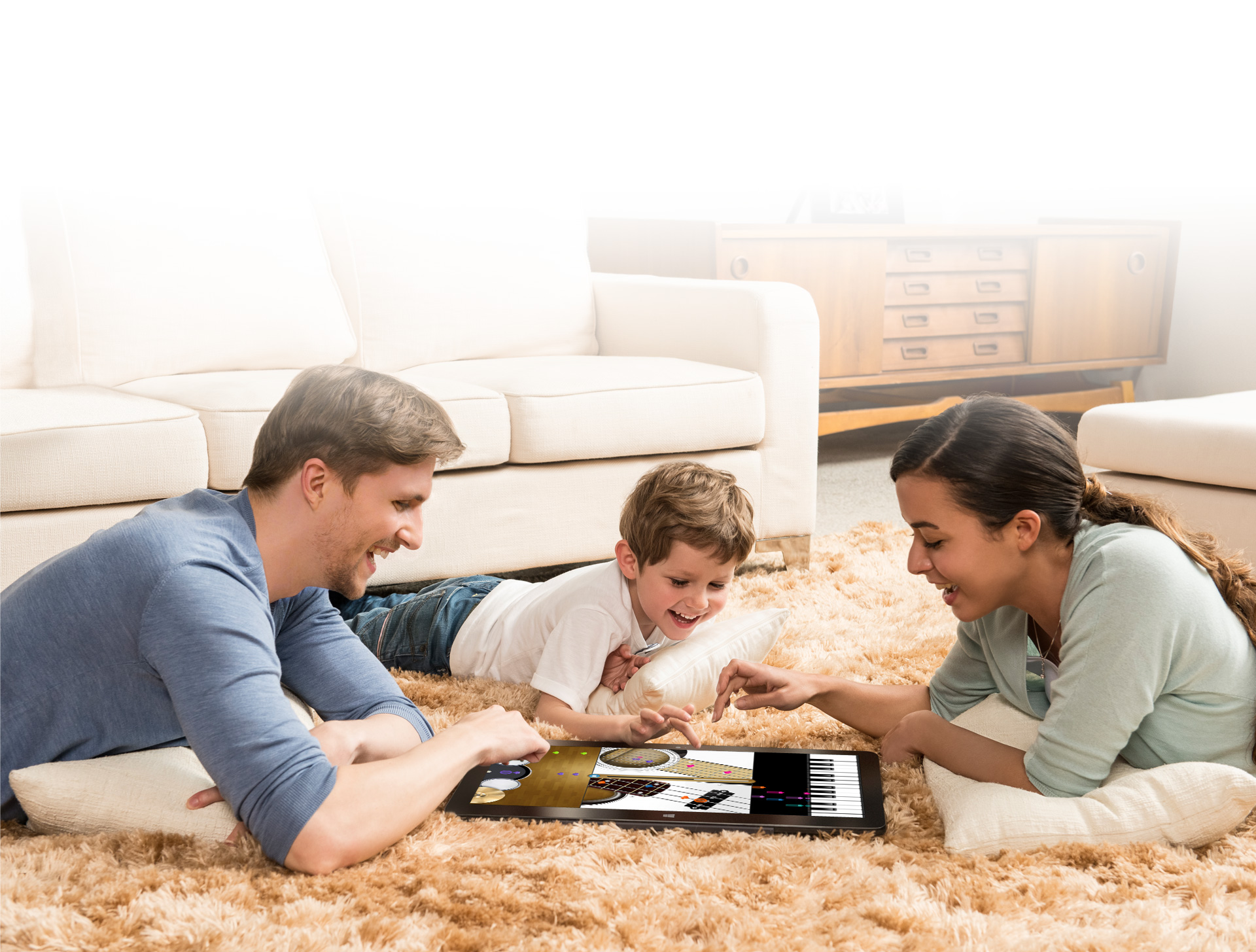 JigsWar
Fun puzzle game for everyone
JigsWar is a jigsaw puzzle game that lets you play together with family and friends in a race to complete puzzles. Special power-ups let you earn extra points or play tricks on your opponents. Make progress to unlock new puzzles, game modes and images. Play with up to 4 friends, or play against the computer. JigsWar provides fast-paced family fun for all ages.