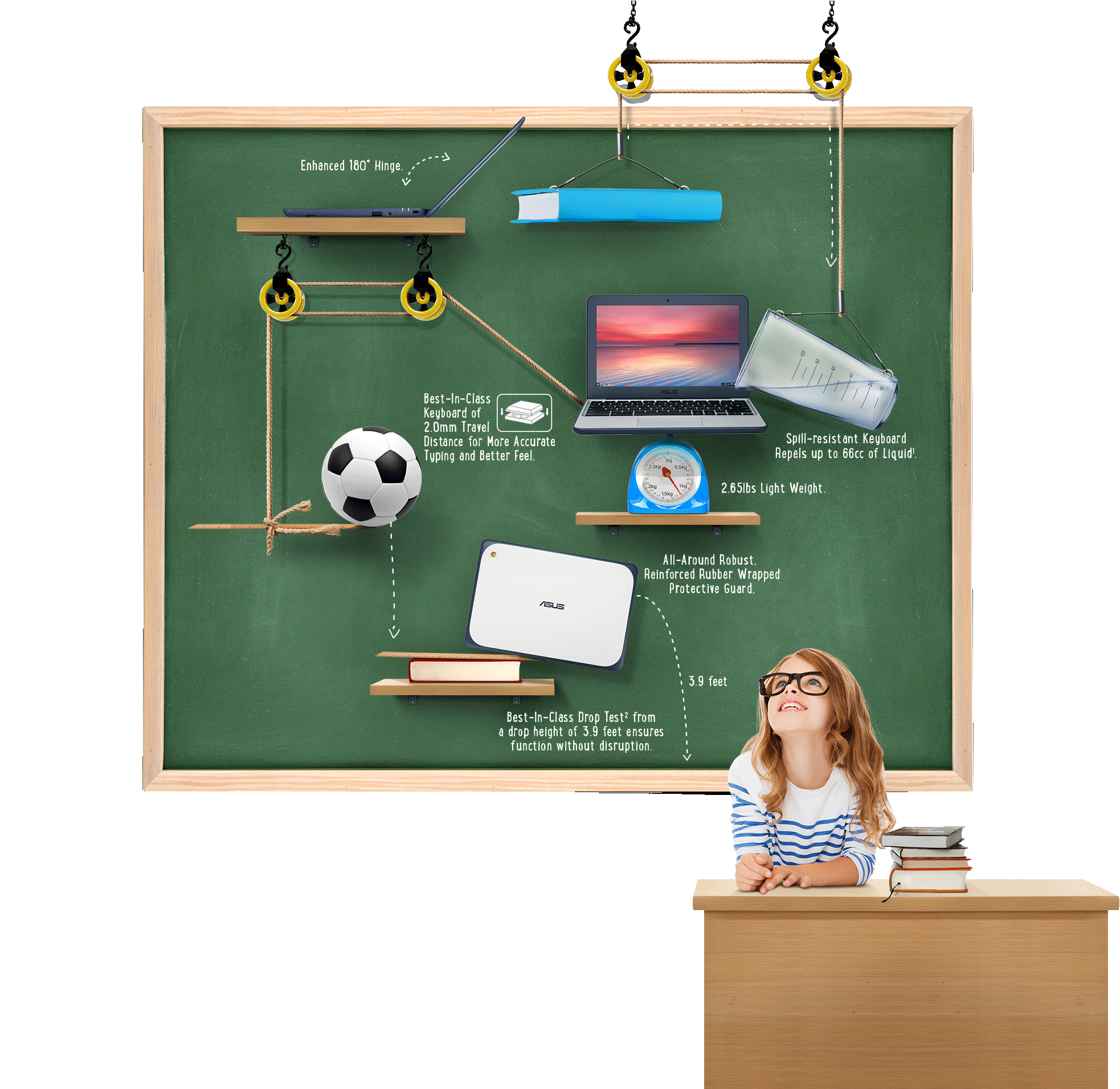 ASUS Chromebook C202
CLASSROOM-RUGGED DESIGN:
LESS DOWNTIME. MORE LEARNING TIME.
The ASUS Chromebook C202 is the ideal education computer for every school IT manager, student, and teacher. With its classroom ruggedness, the ASUS Chromebook C202 is developed to meet the daily rigors and intense usage by students both inside and outside of the classroom. Beyond its rugged construction, the ASUS Chromebook C202 is also designed for easy maintenance to minimize downtime while being visually appealing in two color variants — in white with blue trimming and a further option for school's purchase in full body grey. The result is a Chromebook which is designed for maximum usage and is aesthetically pleasing while creating more learning opportunities for students.
White with blue trimming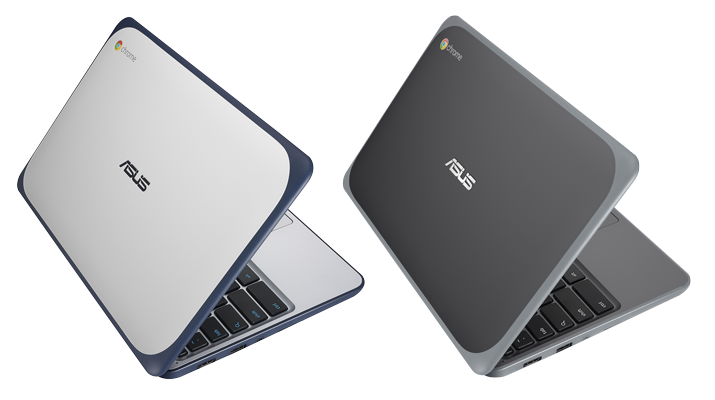 Full body grey
(available for school's purchase only)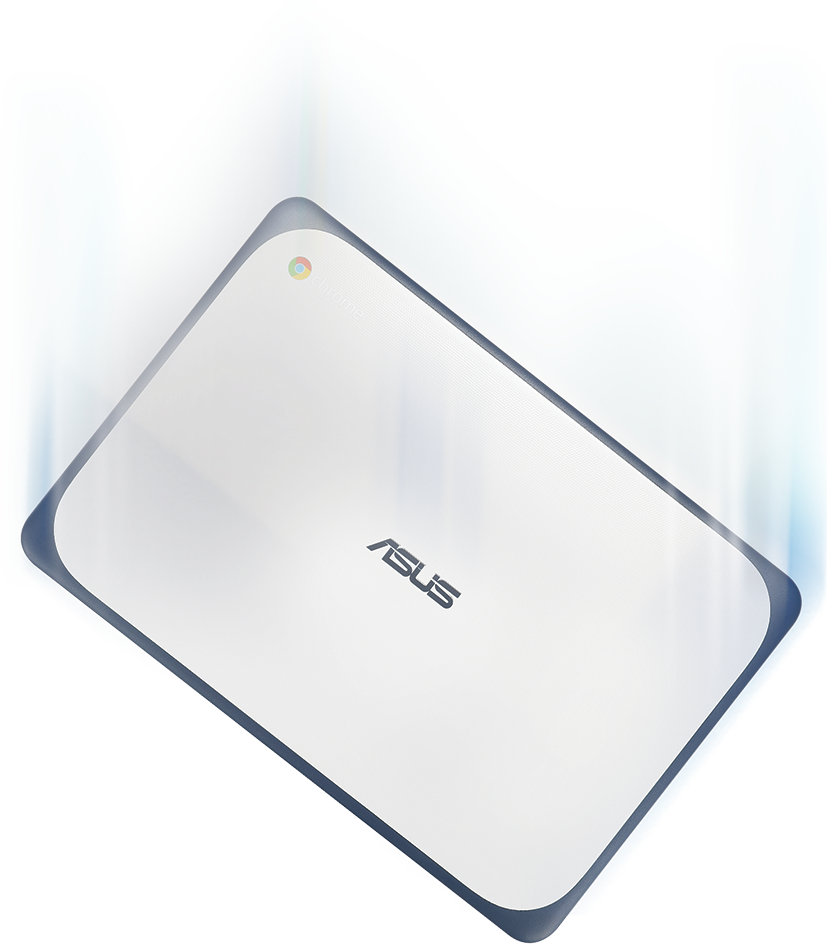 Robust and reinforced rubber wrapped protective guard

reduces the impact from any accidents.

Surpassed durability testing

ensuring lasting durability and better reliability.

Easy grip design

2 strategically placed grips provide better holding traction and reduce any slipping incident.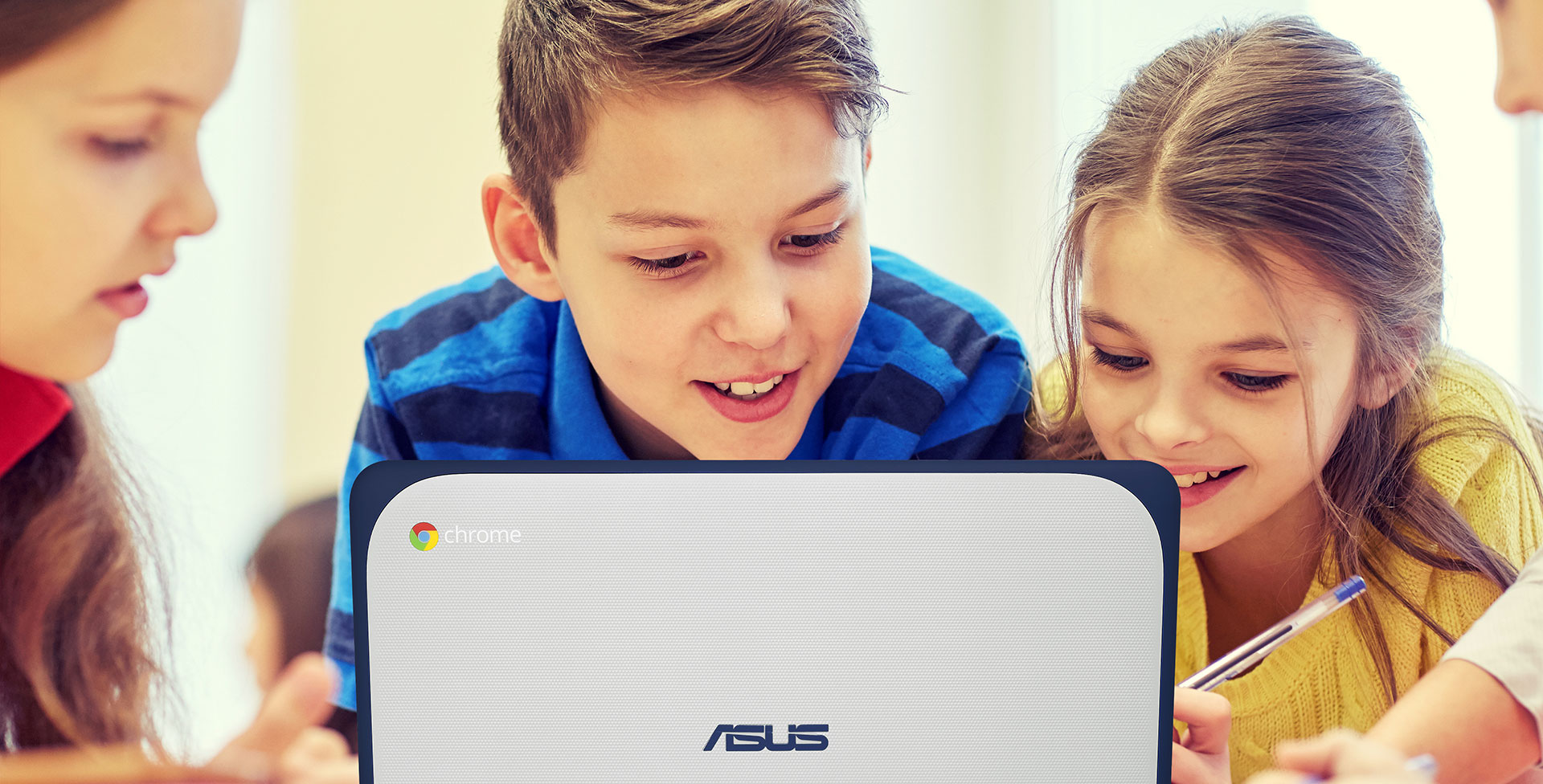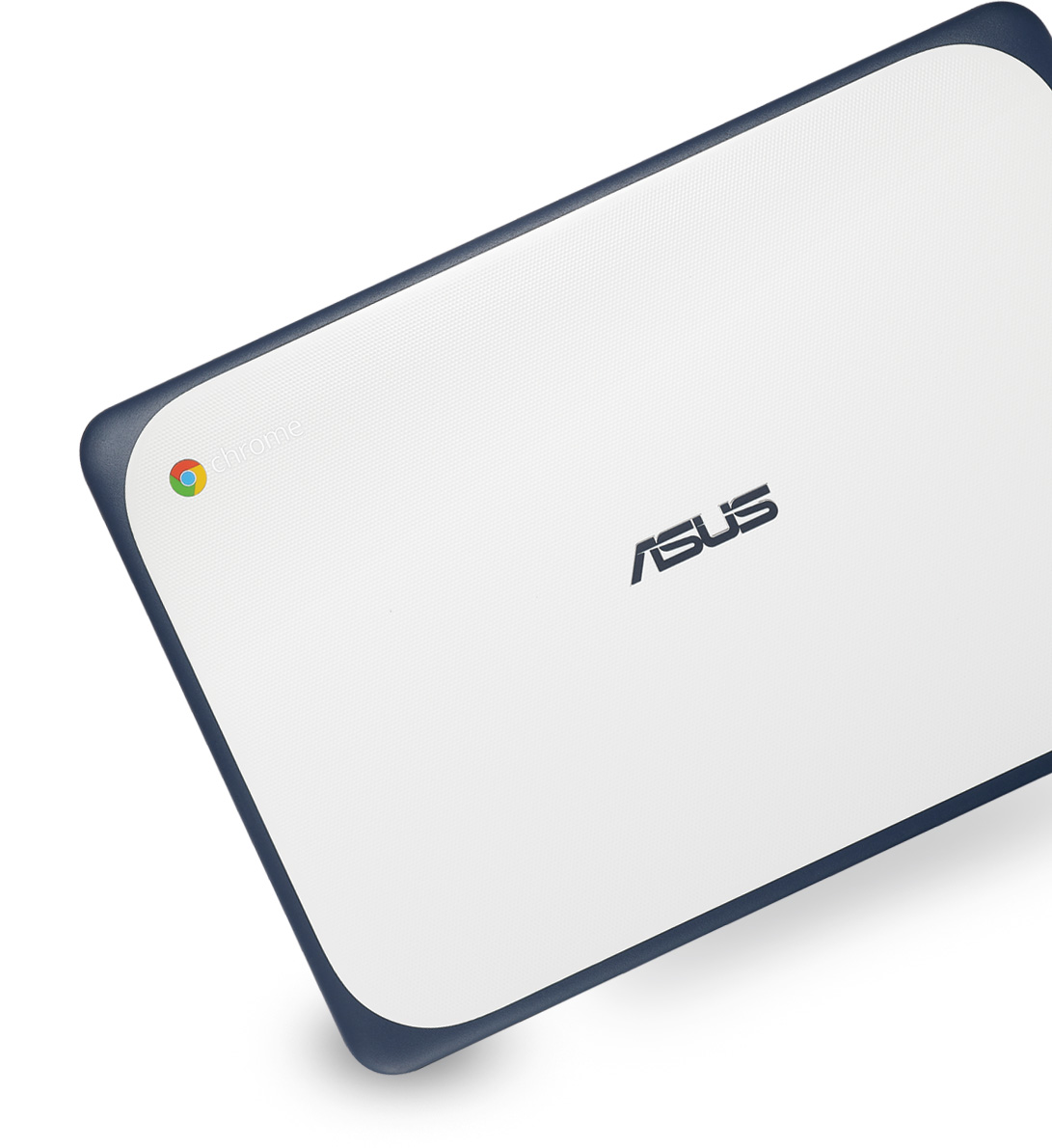 Robust, reinforced rubber wrapped protective guard
Reduces the impact from any accidents.
All 4 exterior edges and corners of the C202 Chromebook are protected using reinforced nano-molding technology which ensure critical components are secured.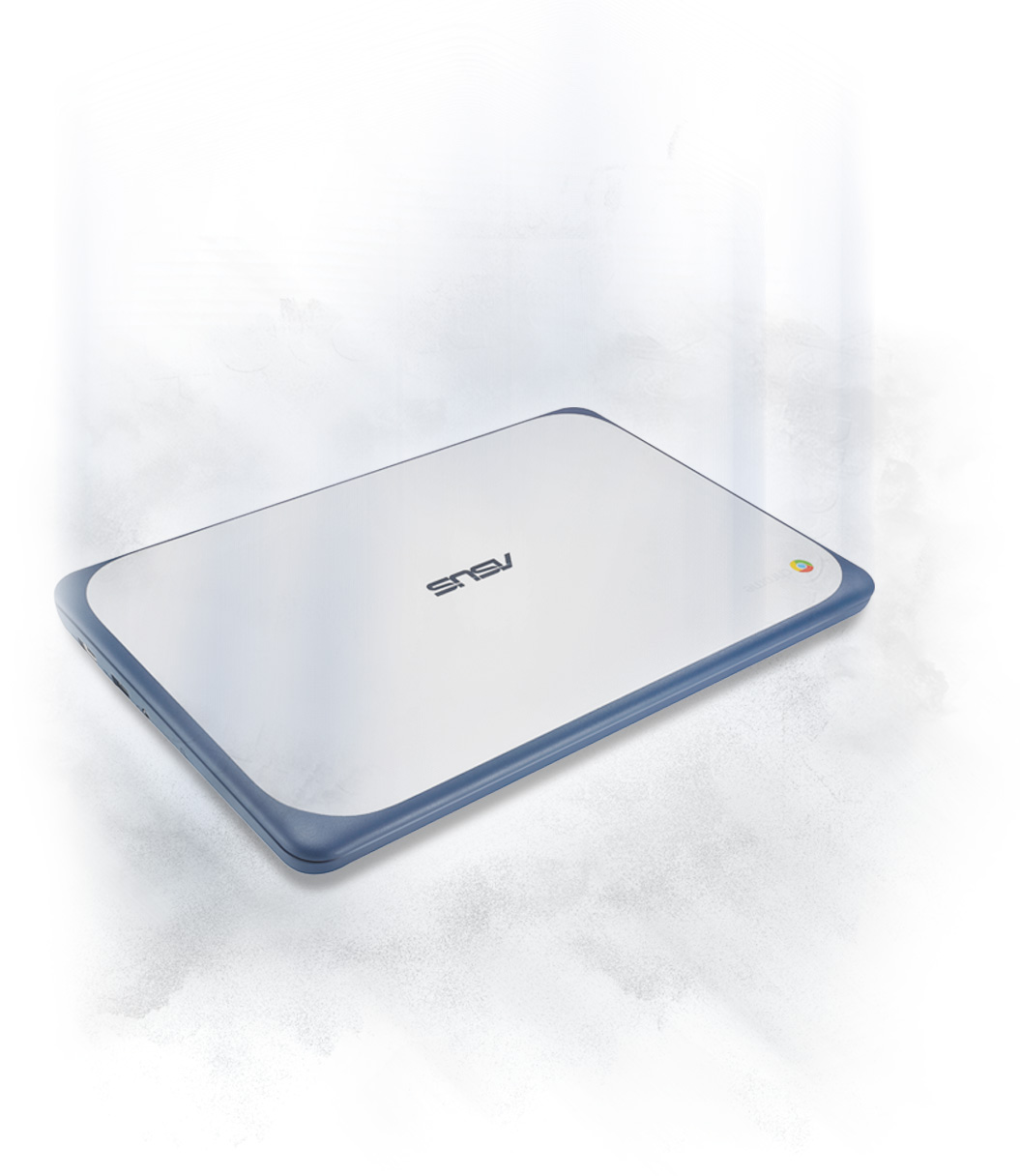 Surpassed durability testing
Ensuring lasting durability and better reliability
More stringent Drop Test1 from a drop height of 3.9ft ensures function without disruption. Extreme twist force and high-pressure testing ensure that it can withstand the physical stress when used frequently over long periods of time. Various shock trials, as well as multiple frequency vibration testing, ensure the solid and sturdy construction of the device.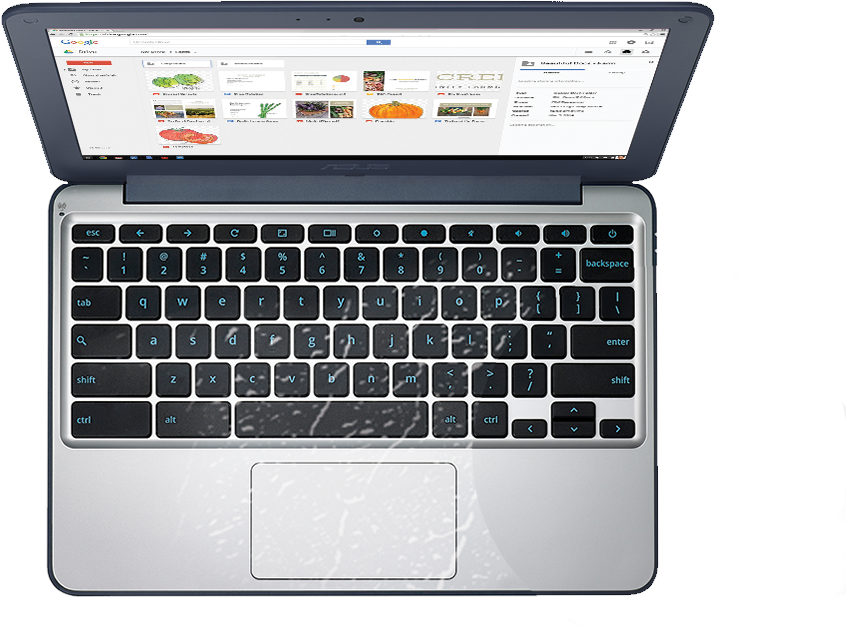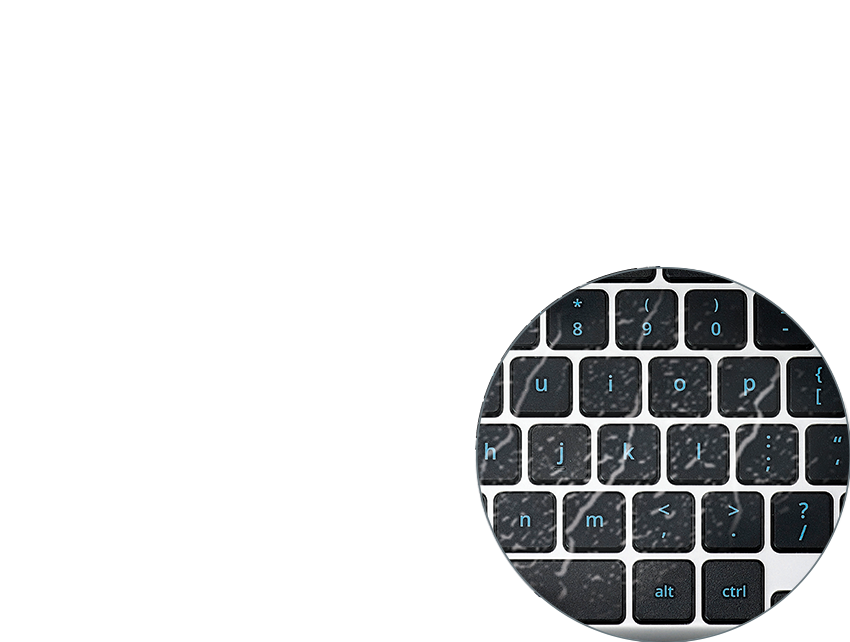 Spill proof keyboard a must for the classroom
A classroom of students presents many possible scenarios for accidents. One of the most common is the accidental spilling of liquid on the notebook and keyboard. That's why the C202 Chromebook keyboard is spill proof2 and can repel up to 66cc of liquid giving you the additional peace of mind.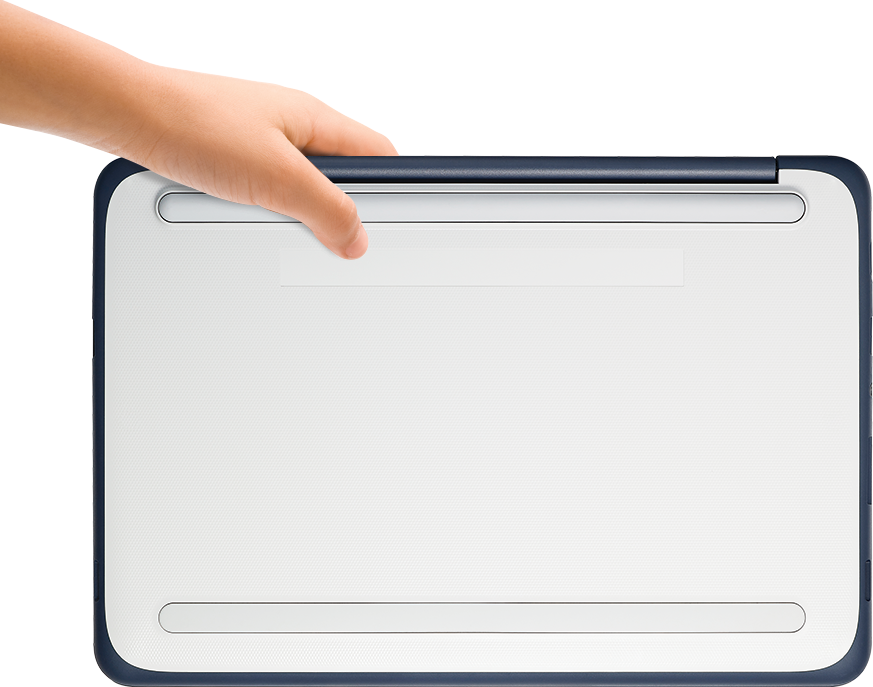 Easy grip design for better holding traction
Imagine a typical school day and it will be easy to understand the potential hazards in the accidental dropping of the notebook. From the lose of grip when carrying the notebook, from passing the notebook from one student to another or even an accidental push off from the table are very real scenarios. That's why the C202 Chromebook is designed with 2 special grips which are strategically located to minimize these hazards.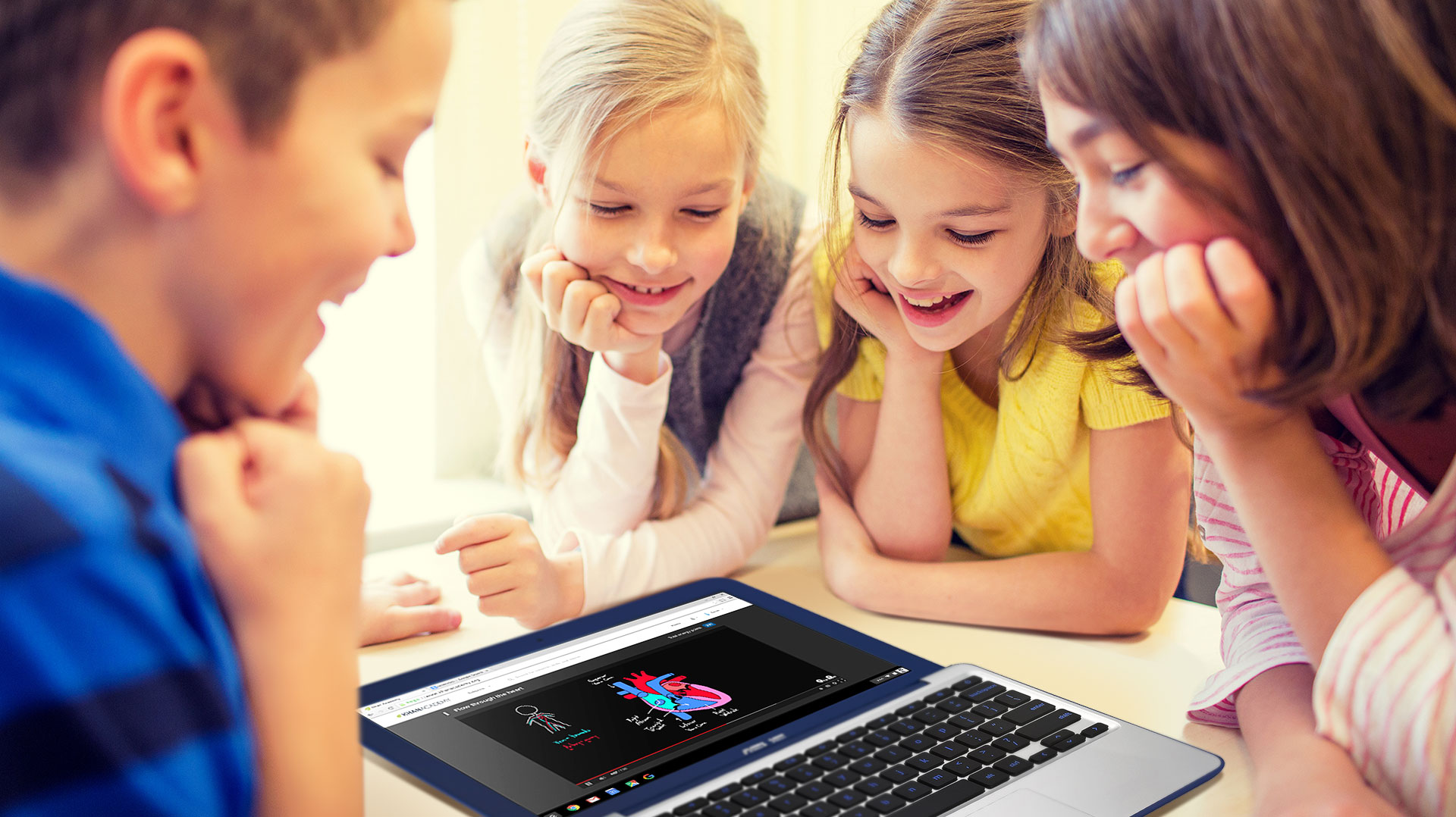 180-degree hinge allows a fully open Chromebook
Ideal for easy viewing, especially for group study or collaboration.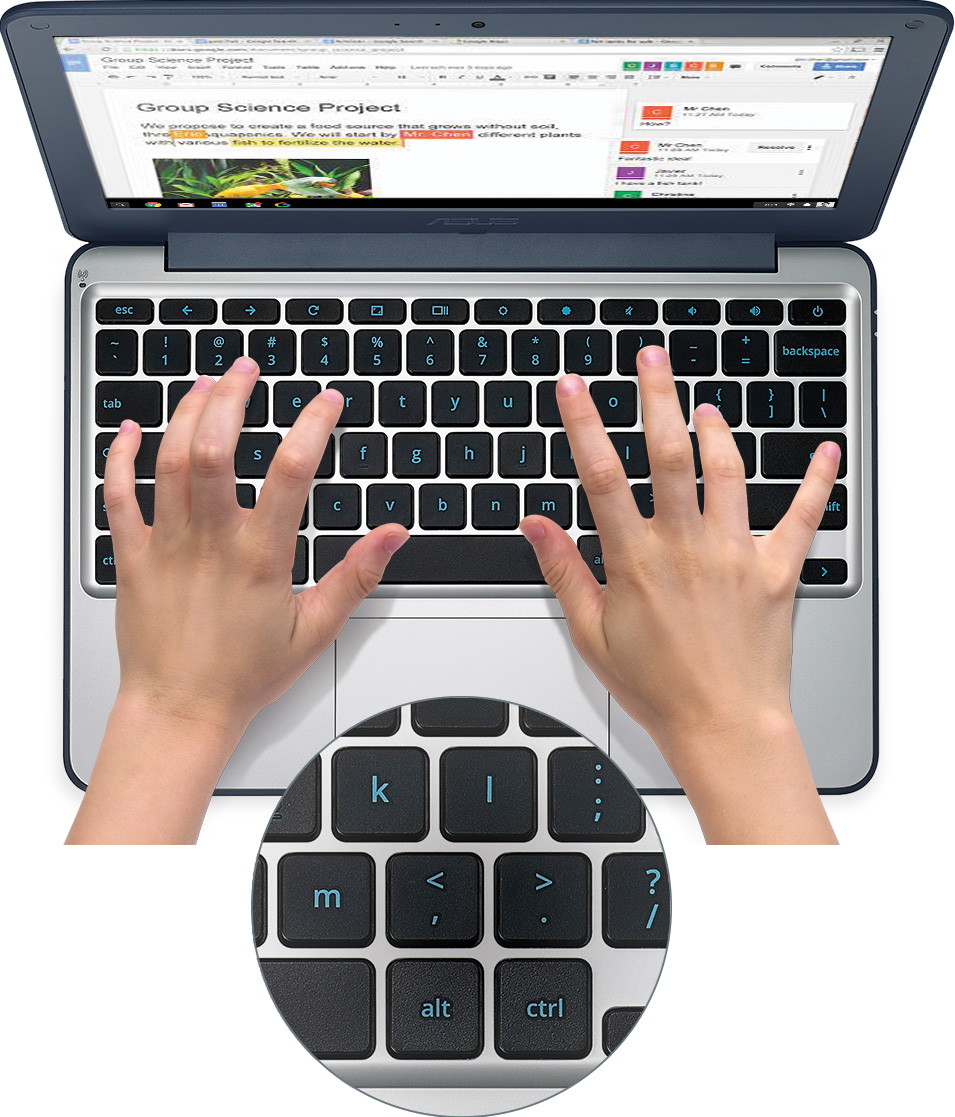 2mm travel distance
Better Keyboard control with 2.0mm Travel Distance for More Accurate Typing and Better Feel (compared to the standard 3mm travel distance).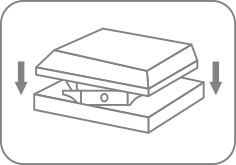 15% larger character-printed keys
Provides superior legibility for easier typing.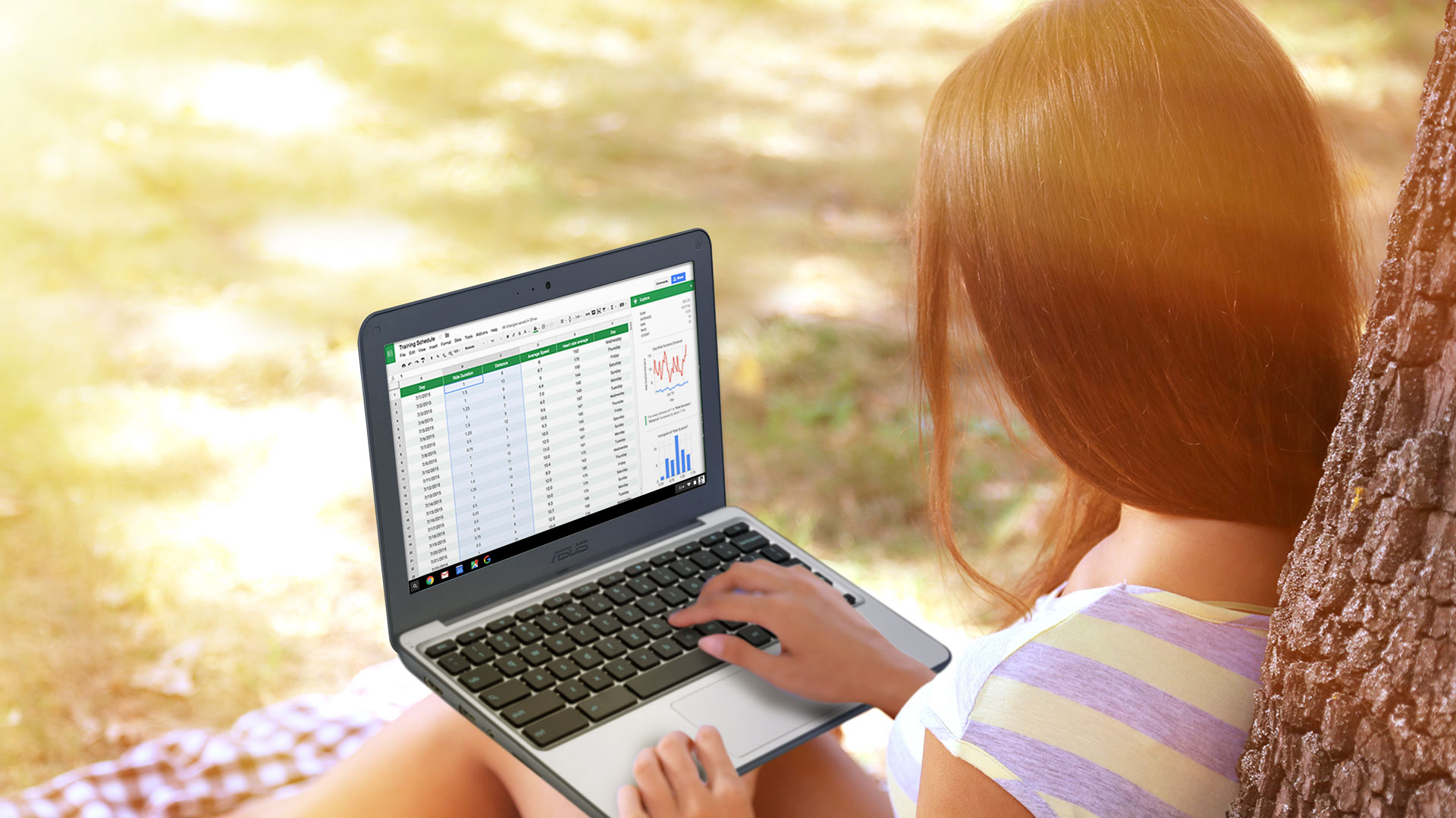 Anti-glare display
Easy to view even in sunlight and less strenuous on the eyes.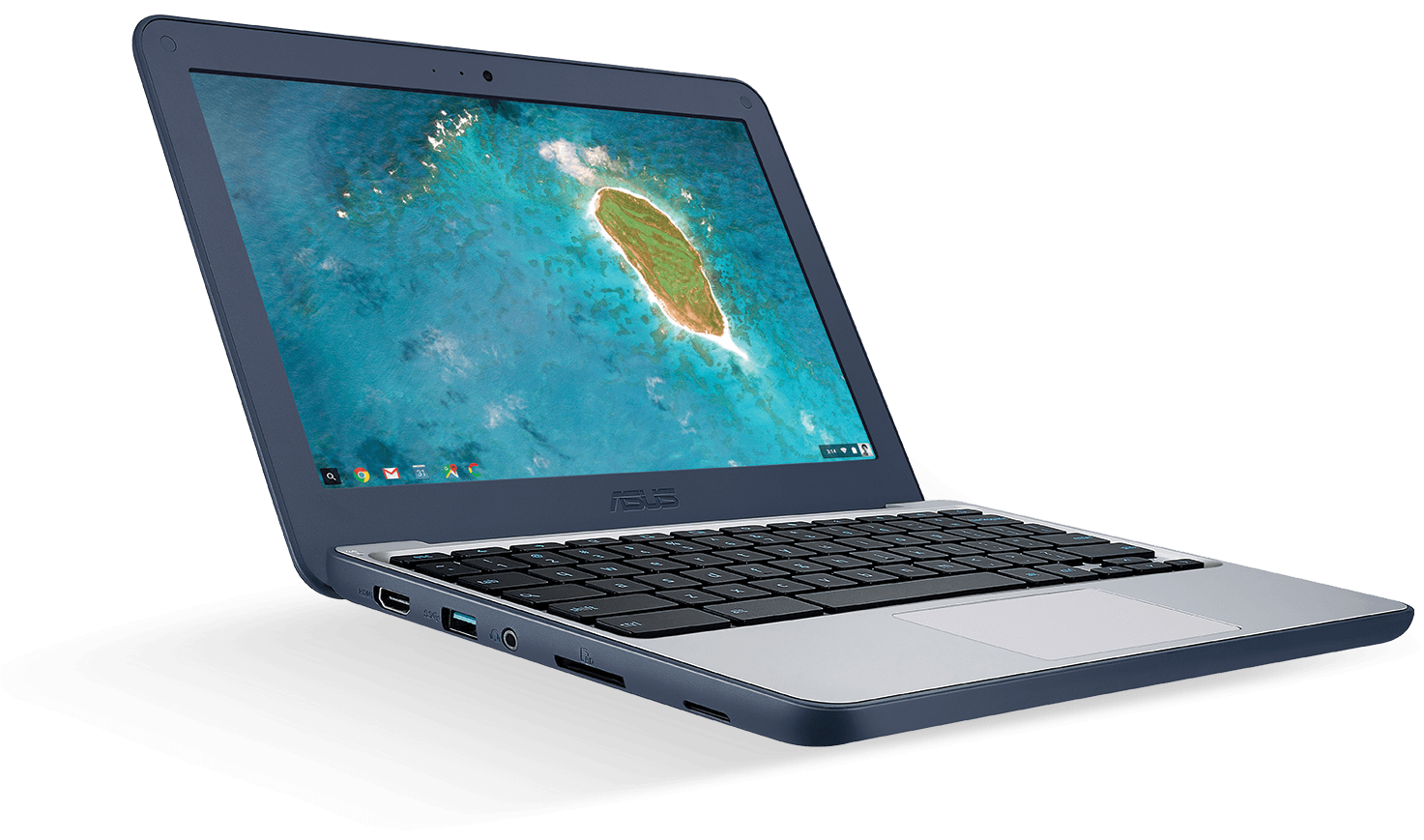 360 degrees Wi-Fi antenna
Strong reception to minimize poor signal connection.
Up to 10 hours of battery life
A notebook's battery life which can last the full school day and without having to sacrifice on the brightness of the display are crucial for students. Not forgetting the field trips or projects outside of the classroom environment where there is no available power source makes the battery life even more critical. There is no worries with the C202 Chromebook as it has a battery life of up to 10 hours3 with normal brightness to last the full school day.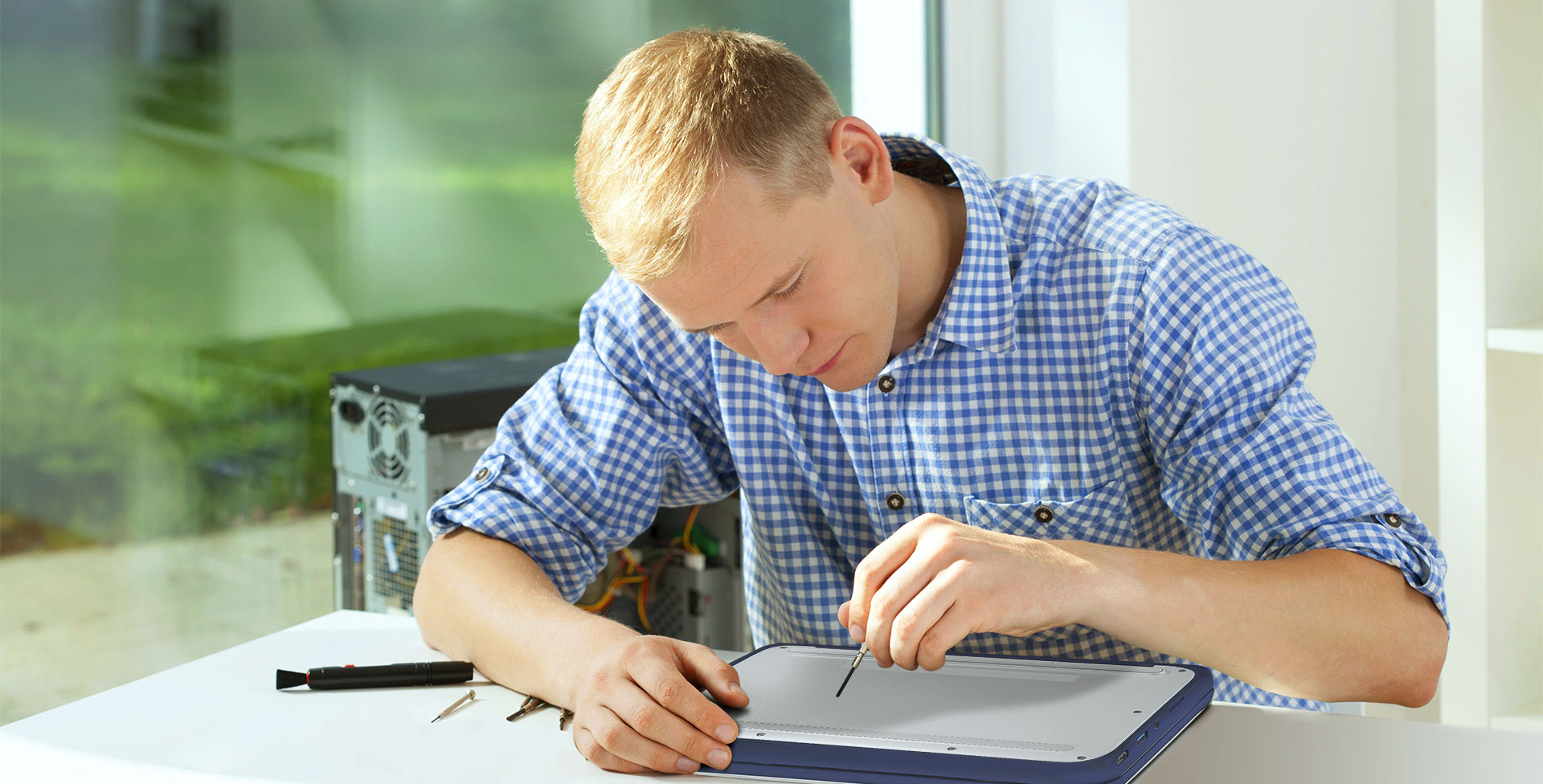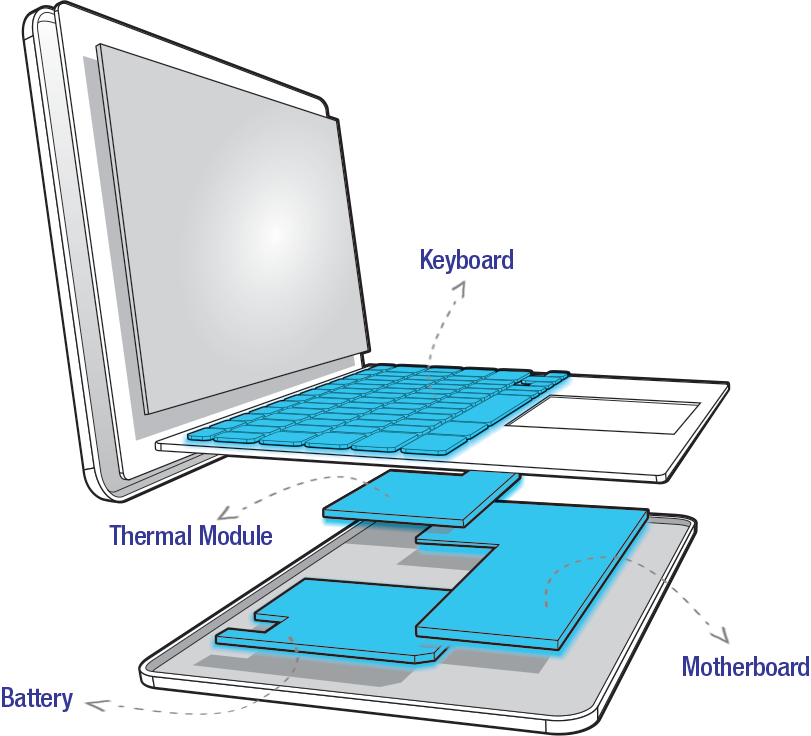 Tear down key components in minutes minimizing downtime and extending refresh cycles.
Minimized downtime means lowering total cost of ownership
Downtime affects the running cost of a business. The goal is to minimize downtime which in turn leads to cost saving.
Key components can be dismantled in 4 steps within minutes
Remove keyboard, thermal module, battery, and motherboard in 4 hassle-free steps. By easing the maintenance for IT professionals the C202 Chromebook can have longer refresh cycles, saving time and money.
Modular components design for simpler replacement of parts
Reach what needs to be replaced without having to remove other parts.
Products certified by the Federal Communications Commission and Industry Canada will be distributed in the United States and Canada. Please visit the ASUS USA and ASUS Canada websites for information about locally available products.
All specifications are subject to change without notice. Please check with your supplier for exact offers. Products may not be available in all markets.
Specifications and features vary by model, and all images are illustrative. Please refer specification pages for full details.
PCB color and bundled software versions are subject to change without notice.
Brand and product names mentioned are trademarks of their respective companies.
1,2Based on ASUS's internal testing, of Chromebooks with rubberized durability features, including rubber frames and bumpers that pass a 120 cm drop test and keyboards that pass a 66cc spill-resistance test. 3Based on Chromium OS power LoadTest. 10 hours was determined by looping local video playback at higher than 80 nits and the default display brightness level. Battery life may vary depending on usage type and conditions.
Compare (0)