ASUS BR1402C
Your dependable everyday ally
Windows 11 Pro - ASUS recommends Windows 11 for Education
Up to Intel® Core™ i3-N305 processor
Marvelous 14" rugged laptop
180° lay-flat hinge
Modular design for easy maintenance
MIL-STD 810H US military durability standard1
Good-to-go LED indicator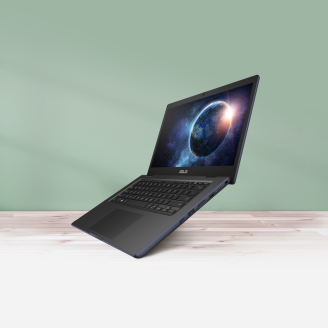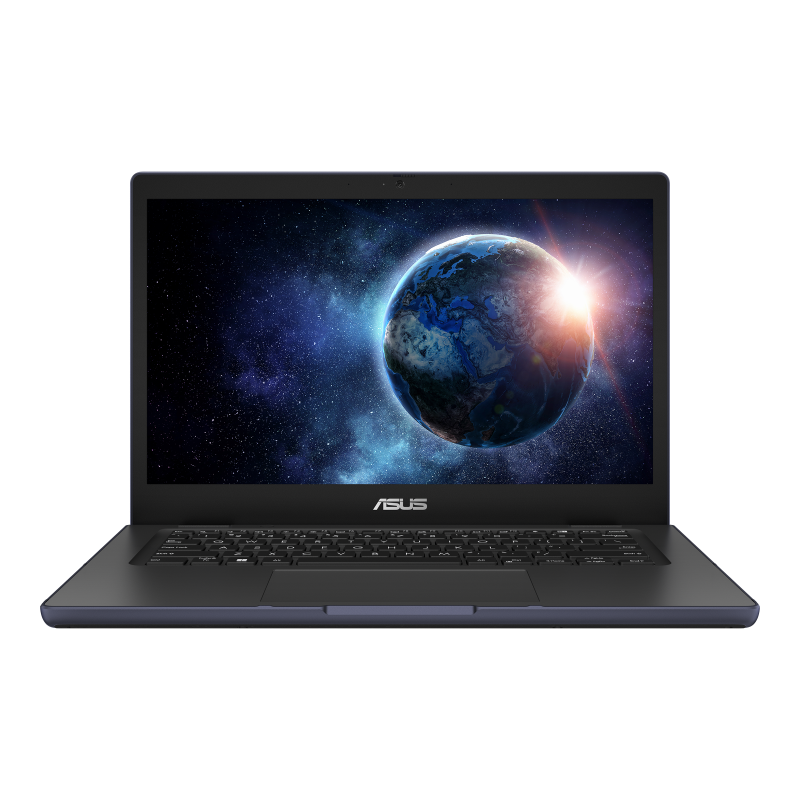 Your dependable everyday ally
ASUS BR1402C is a great tool for K-12 education and work, featuring a rugged, modular design with replaceable internal parts for an enhanced product lifespan. It's built to shrug off accidental drops, and is tested to stringent US military-grade standards
1
as well as our own industry-leading tests for assured durability. The 180
°
lay-flat design makes it easy to share your brilliant ideas instantly.
Tough, ruggedized 14" design
ASUS BR1402C is a reliable and sturdy 14-inch partner, ready to deal with the wear and tear of everyday use — tested
1
to the US MIL-STD-810H military-grade standard for proven durability that reduces the extra cost of hardware repairs.
Perfect for learning
Focused learning is at the forefront of ASUS BR1402C's design. With a large, vibrant and TÜV-certified 14-inch display, ASUS BR1402C offers ample room for learning. The AI-powered noise-cancelation technology ensures clear communications — wherever the classroom may be. It's also equipped with up to WiFi 6 for fast and stable wireless connections.​
Engineered for easy maintenance
For easy IT servicing, ASUS BR1402C has a modular design that allows key components — such as the keyboard, battery, thermal module, and I/O ports — to be replaced in minutes with only one screw size and a simple tool.
Comprehensive connectivity
The full complement of I/O ports includes two convenient USB-C® ports — one on each side. one full-function port can be used to charge the laptop, carry audio and video to an external display, and transfer data from a USB flash drive.​
Reliably built for everyday use
The ruggedized design includes a rubber bumper for full protection around the laptop and a slip-resistant grip for easy carrying, minimizing the risk of damage from everyday bumps and knocks, while the spill-resistant
2
keyboard shrugs off water drops and splashes. ASUS BR1402C also benefits from reinforced components, including both the hinge and connectivity ports — and is finished with a special surface coating to minimize fingerprints.
Withstand knocks
full rubber bumper
Fingerprint-resistant
durable finish
ASUS BR1402C packs an expansive 14-inch display to ensure the space needed for productive learning. This bright, clear display is also certified by TÜV Rheinland for low blue-light emissions — better for eye protection and reduced eyestrain during extended use.
Fast, ample capacity for productivity comes in the form of up to 256 GB UFS 2.1 storage built right in plus an M.2 slot for optional storage of up to 1 TB — perfect for large or growing collections of videos, music and school documents.
With up to 10 hours of battery on a single charge, ASUS BR1402C will last a full day of classes and more, empowering students to enjoy uninterrupted learning and relaxation.
To provide exceptional learning and video-conferencing experiences, ASUS BR1402C features ASUS AI-powered noise-cancelation technology that employs machine learning to isolate unwanted noise from human speech. It also features a noise-reducing camera that eliminates up to 94% of the random noise that naturally affects any camera, especially in low-light conditions.
ASUS BR1402C has a bright Good-to-Go LED indicator integrated into its top cover. This enables educators to see immediately, if a particular student's laptop is facing internet connectivity or power problems — giving teachers a heads-up when a student might need help.
The surface of any laptop harbors thousands of potentially harmful bacteria. To keep your ASUS BR1402C hygienic, the keyboard, touchpad, and palm rest are all protected with ASUS Antimicrobial Guard technology
4,5
. ASUS Antimicrobial Guard is also made to withstand alcohol-based cleaning products, helping to keep your laptop's surface clean and sanitary for longer.
Connectivity for productivity
Full connectivity is vital when you want to get things done efficiently. That's why ASUS BR1402C has 2 Type-C® ports, one full-function and one with charging and fast data transfer support, along with 2 USB 3.2 Gen 1 Type-A ports and HDMI® 1.4b.​​
Volume adjusting key
USB 2.0 Type-C (Data transfer and USB Power Delivery)
Power button with optional fingerprint sensor
USB 3.2 Gen 1 Type-A
Kensington® lock slot
Full-function USB 3.2 Gen 1 Type-C
USB 3.2 Gen 1 Type-A
Ethernet port
HDMI 1.4b
Combo audio jack
The testing regime includes the requirements of both military-grade standards and ASUS quality tests, and varies depending on device. MIL-STD-810 testing is conducted on selected ASUS products only. Note that the MIL-STD-810 testing helps to ensure the quality of ASUS products but does not indicate a particular fitness for military use. The test is performed under laboratory conditions. Any damage caused by attempts to replicate these test conditions would be considered accidental, and would not be covered by the standard ASUS warranty. Additional coverage is available with ASUS Premium Care.
ASUS BR1402 keyboard is spill-resistant, not waterproof. Water damage is possible if the product is submerged or exposed to large amounts of waters for long periods of time. ASUS standard limited warranty does not cover problems resulting from accidents such as water damage. To prevent water damage resulting from large spills or other accidents, ASUS recommends turning off the notebook, then tilting the laptop to drain away the excess water, wipe off and let it dry for at least 24 hours.
Model shown is BR1402F.
ASUS internal tests show that ASUS BR1402C can be safely cleaned and wiped using alcohol from a spray bottle. Individual sprays of up to 3 c.c. do not affect the performance of the antimicrobial treatment.
The antimicrobial treatment is tested by an independent third-party laboratory according to the ISO 22196 standard (measurement of antibacterial activity on plastics and other non-porous surfaces), using bacterial cultures that include Escherichia coli and Staphylococcus aureus, with an antibacterial activity (R) result of R > 2. R = 2 indicates a 99% reduction in bacterial activity compared to an untreated surface.
Compare (0)