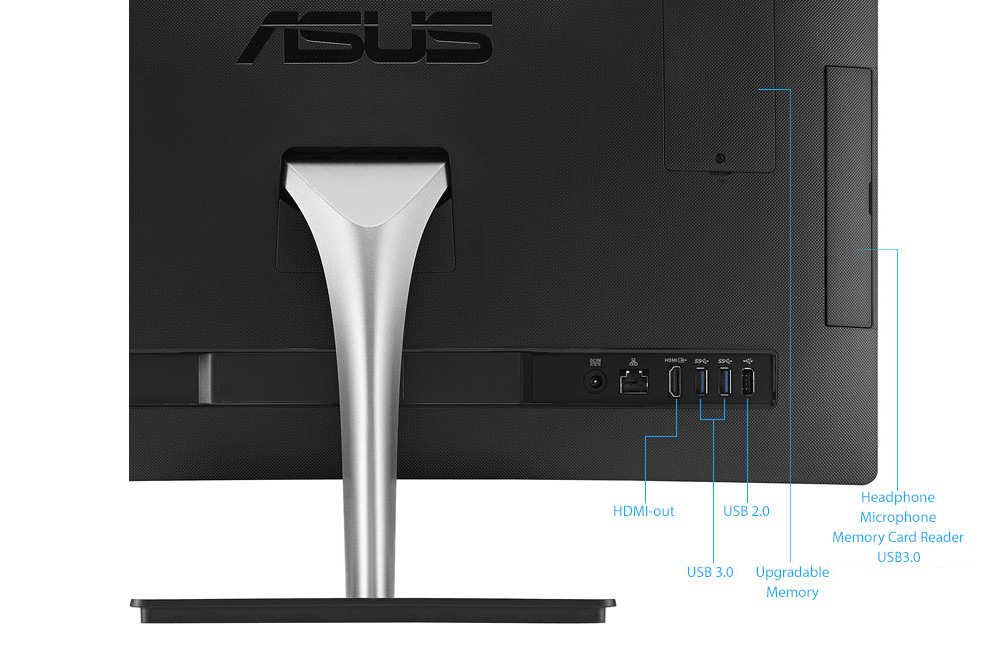 Fast connectivity
with the latest technology
Ultra-fast dual-band 802.11ac Wi-Fi allows Vivo AiO to connect to any wireless network at the best possible speed, and with less interference. And with a maximum speed of 867Mbit/s, it's almost as fast as a wired network! USB 3.0 has become the standard high-performance data transfer technology for PCs, and it can transfer data between devices up to 10 times (10x) faster than USB 2.0.
Expandable memory.
Super-fast charging
V220IB features Dual In-Line Memory Module door (DIMM door), this allows you to seamlessly expand your PC's memory in seconds! V220IB allows you to upgrade your memory from 2GB to 4GB to enjoy the faster storage experience as an option.
High quality visual
entertainment
HDMI output ports lets you hook your Vivo AiO up to an HDTV to supersize your entertainment. An HDMI cable transmits both audio and video signals in a single cable instead of separating the two signals.