Übersicht

Bewertung

Support
Dual-Band Wireless-AC1200 Router
Gigabit WAN port for high-speed Internet service and connect at speeds up to 1000 Mbps.
Expanded wireless coverage with high power design
USB port for printer networking, storage sharing, and 3G/4G connections
ASUS AiCloud app to access, sync, share and stream your files on the go –quickly and easily
Easy 30 second setup and robust controls like network monitoring through ASUSWRT dashboard
World's fastest Wi-Fi: 802.11ac
Powered by 5th generation Wi-Fi (5G Wi-Fi), the new 802.11ac chipset gives the RT-AC1200HP faster wireless speeds than N technology. At 2.4 GHz, it reaches 300 Mbps, while on the 5GHz band it blazes to 867 Mbps. The upgraded bandwidth has the higher capacity you need to increase Wi-Fi enjoyment at home. With notebooks, desktops, pads, and smartphones now all Wi-Fi-reliant, it's time to upgrade to the next generation to expand you connectivity now and in the future.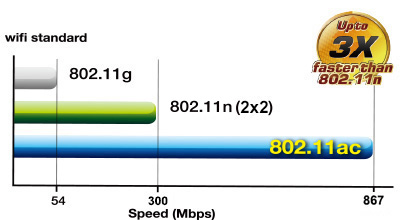 Dual-band connectivity for compatibility and performance
Delivering 2.4 GHz and 5 GHz concurrent bands at up to 300 Mbps and 867 Mbps, respectively, the RT-AC1200HP has a total speed of up to 1200 Mbps, and maintains complete stability. Perform basic tasks like Web browsing and file downloading on the 2.4 GHz band, while simultaneously allowing multiple devices to stream in Full HD or support online gaming and other bandwidth-demanding applications smoothly on the clearer 5 GHz band.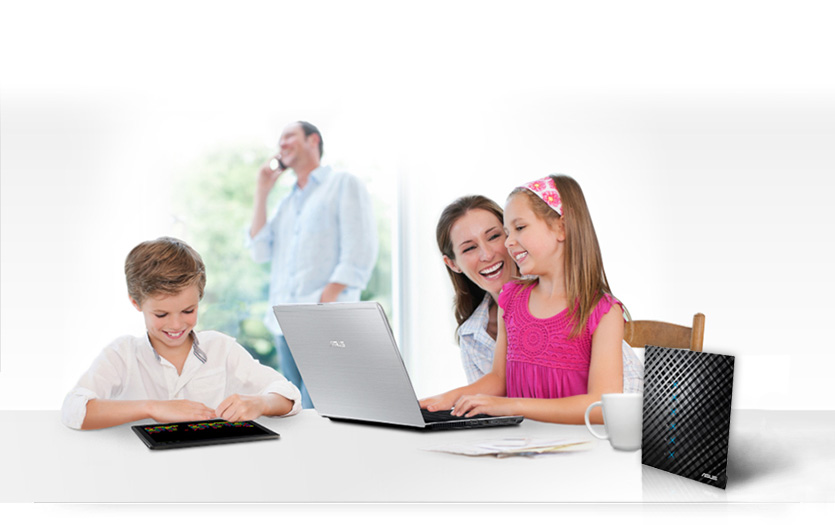 Dual Wan
Load Balance can increase your internet bandwidth. If you have two internet connections( from DSL, cable or 3G/4G wireless adapter ), you can load balance them to provide more bandwidth to the devices on your home or office network. This can be very useful for downloading torrents and playing online games at the same time. Fail over can provide backup internet connectivity. If the primary internet connection goes offline, the second connection automatically takes over the control of the network. This can make sure your transmission is always on connection status and good for playing online game.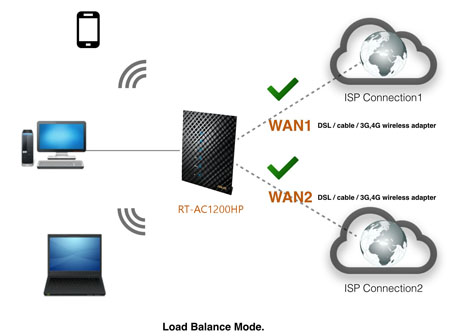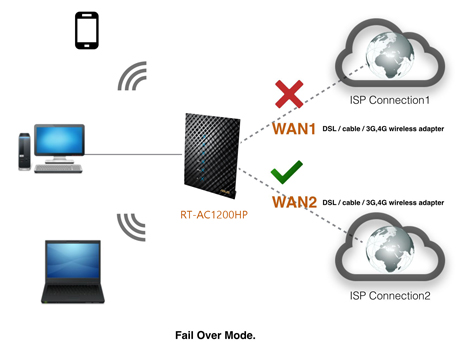 No more dead zones with 150% the coverage
Powerful two-way transmission improves Wi-Fi range by 150% compared generic routers, ensuring far-reaching coverage. The unique design of RT-AC1200HP means a connection you can always rely on.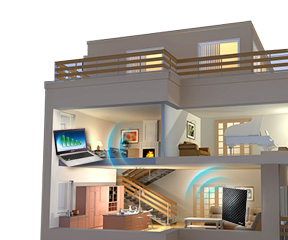 Add external storage, printers, and other devices to your network
With built-in USB port, connect external storage, printers, and other devices to RT-AC1200HP and share them throughout your network at once.




Robust control and optimization with ASUSWRT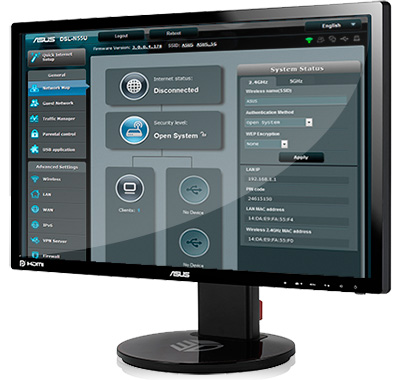 With the ASUSWRT dashboard UI, setup, monitor, and control network applications all in one intuitive area. On top of 30-second setup,multi-device detection, and flexible settings that make the most of your network performance, it's been upgraded with quick scanning of USB storage connected to routers to verify data integrity and drive health. Dual WAN enables having two connections/ISPs on one router, with load balance and failover mode for added stability and redundancy to ensure uninterrupted internet access.
Do you game a lot, or spend most of your time streaming videos? Whatever your planned use is, the RT-AC1200HP has Quality of Service (QoS) standards that let you select how much bandwidth is prioritized for virtually any task. Plus, the traffic monitor allows you to check your Web usage in a clear graphical interface.
Try it
.


Easy 3-step setup
Use your smartphone, tablet, or PC to effortlessly set up your ASUS router in less than 30 seconds and in only 3 easy steps1. Simply connect the cables to the router, open a Web browser, and follow the setup wizard to get you to the internet in no time.


* ASUS-tested and verified setup time. Actual duration may vary by ISP, specific connection type, location, and other factors.

VPN server enabled
Easily set up a VPN server to browse the web and access data — no matter where you are. Featuring MPPE encryption, your data transmission remains always secure and confidential.





ASUS AiCloud – Your world on demand
ASUS AiCloud keeps you connected to your data wherever and whenever you have an internet connection. It links your home network and online Web storage service* and lets you access it through the AiCloud mobile app on your iOS or Android smartphone or through a personalized URL in a Web browser. Even better, the new Router-to-Router Sync function allows you to synchronize your stuff with storage devices connected to other compatible ASUS routers— it's as simple as choosing a sync folder. Sharing with friends and family is now easier than ever! Learn more.
* Works with select Web storage services only.


Powerful online multitasking with 300,000 data sessions
Support for a massive data pipeline of up to 300,000 data sessions means the RT-AC52U has around 20 times the networking capacity of conventional routers for exceptionally smooth performance.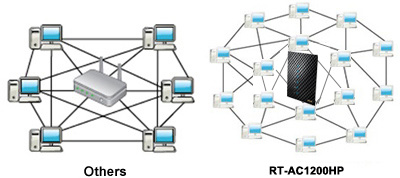 Download and stream anywhere
Download Master and enhanced media server let you download and play multimedia files stored on router-attached USB storage on a wide range of compatible devices such as PC, pad, PS3, Xbox, and smart TV. Download Master can also download files while your PC is turned off, and allows you to manage and monitor download status remotely.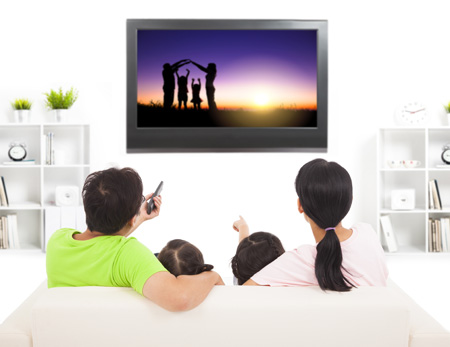 Discrete and Secure Wi-Fi Networks via Guest Access
Share your internet connection with your guests in safety, with no need to share your personal password or network resources. ASUS Guest Network supports up to three separate guest networks, each with its own usage limits and password. Guests cannot access your primary network or any other connected devices.
Compare (0)