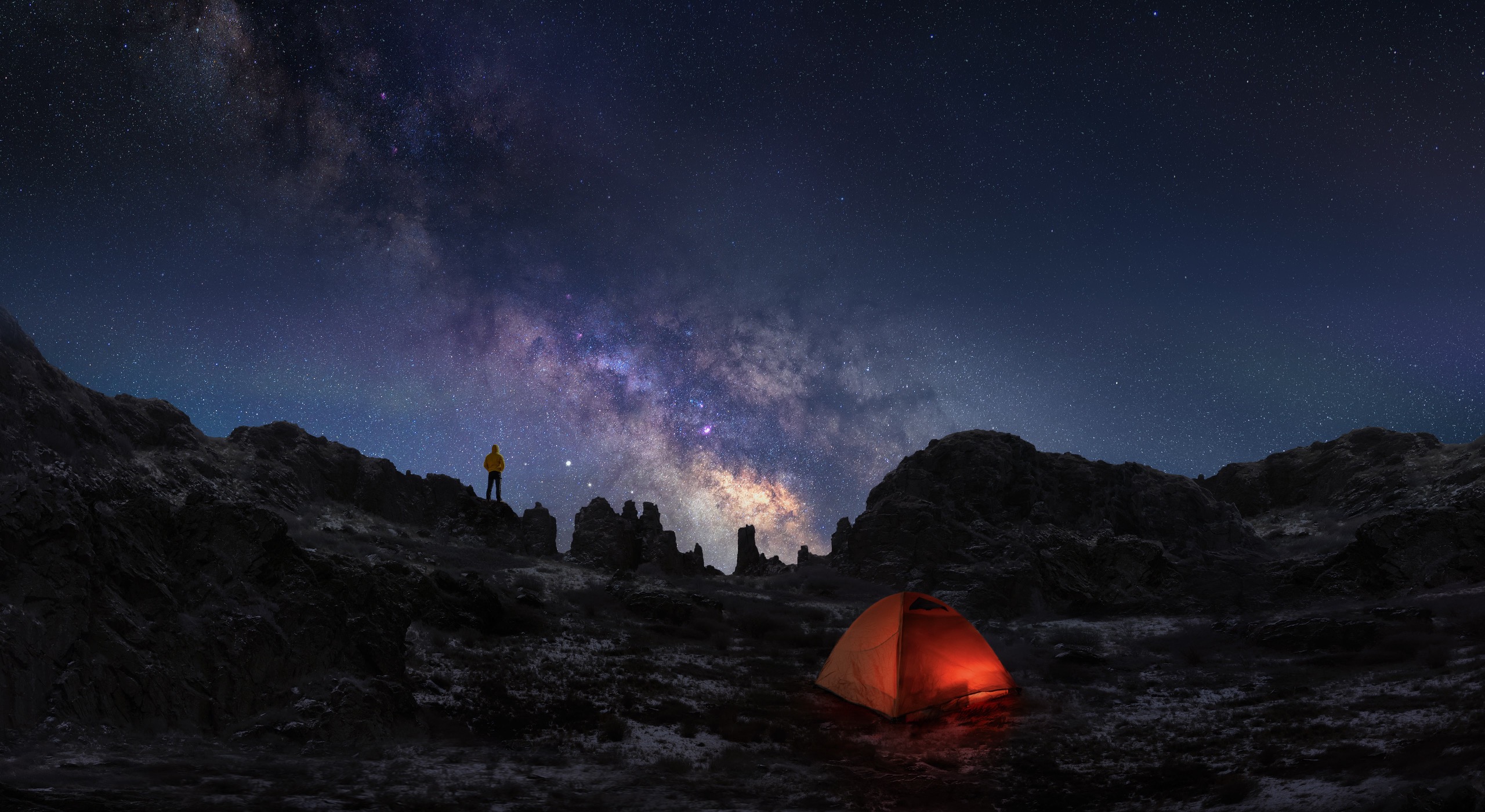 IN SEARCH OF INCREDIBLE
ASUS Laptop Innovations
Bringing Incredible Technology to Life
Powered by Intel® Core™ i9 processor
ASUS is passionate about technology and driven by innovation. We're always in search of incredible ideas and experiences, and we aspire to deliver the incredible in everything we do.
Watch Now
ASUS Lumina OLED
No.1 OLED laptop choice1
ASUS is constantly striving to innovate and optimize the OLED display experience, and we are proud to announce ASUS Lumina OLED, the name for a new generation of laptop displays that bring you the highest quality visuals ever. ASUS Lumina OLED displays are the ultimate choice for professionals, gamers, and entertainment enthusiasts. These vivid OLED displays feature Pantone® Validated color rendering, VESA DisplayHDR™ True Black certification, and exceptional Delta E < 1 color accuracy, making them perfect for any task. When you choose a laptop equipped with an ASUS Lumina OLED display, you will enjoy the best possible visual experience, along with adaptive services such as color customization, power saving, and sharpened video playback. ASUS Lumina OLED displays are designed to be reliable, with eye care certification and ASUS OLED Care burn-in prevention, and laptops with ASUS Lumina OLED displays are strictly tested for durability. Get ready to experience a whole new level of visual performance and quality with ASUS Lumina OLED displays.
Pro-Grade Performance
Exclusive ASUS thermal design
Ever felt like your laptop just isn't quite fast enough to keep up with your workflow? ASUS now offers a wide range of laptops with pro-grade H-Series high performance CPUs, designed to double your productivity in a thin and light chassis. The latest Intel® H-Series CPU makes all your tasks easier, whether they're office or personal, presentations or play. Powered by up to a 13th Gen Intel® Core™ i9-13980HX CPU with high speed RAM, alongside the ASUS IceCool cooling system, there's always plenty of power in reserve when the going gets tough.
ASUS Antimicrobial Guard
Inhibits 99% of viruses or bacteria2
ASUS Antimicrobial Technology is applied to frequently touched areas of your laptop to help keep it hygienic. ASUS Antimicrobial Guard inhibits the growth of bacteria, while ASUS Antimicrobial Guard Plus uses a denser treatment* that also inhibits viruses. The technology is scientifically proven — using the ISO 21702
3
and 22196
4
standards — to inhibit virus and bacteria growth by more than 99% over a 24-hour period
2
. Virus and bacteria strains used for the tests include the SARS-CoV-2 (COVID-19) virus, H3N2 (Influenza A) virus and the
E. coli
bacterium
5
.
Eco-Certified
90% of ASUS consumer laptops are eco-label verified9
ASUS is committed to driving progress toward a more sustainable future. ASUS uses sustainable materials in product manufacturing and packaging — and has actively procured and employed 1,500 tons of PCR (Post-consumer recycled) plastic since 2017, along with over 20,000 tons of recycled paper in 2022. To do more, ASUS consistently pushes recyclability, resulting in over 40,000 tons of electronic waste (e-waste) being recycled in recent years. Top ecolabels and compliance, including EPEAT
10
, ENERGY STAR
®
, and RoHS, prove our commitment to protecting the earth and giving you the best.
Military-Grade Toughness
World's most strictly tested US military-grade laptop durability11
From 2023 onwards, ASUS consumer laptops
12
will be strictly tested according to the latest, most-demanding MIL-STD 810H US military-grade standard with 12 test methods and 26 test procedures to ensure maximum reliability and durability. ASUS consumer laptops undergo the world's most extensive and strictest US military-grade testing, so you can be assured that your ASUS consumer laptop is durable and reliable. This enhances your laptop's longevity, and hence its sustainability. The number of tests passed by each consumer laptop model can be found in the ASUS quality test report for that model.
ASUS Spatial Vision
World's first glasses-free 3D OLED technology13
ASUS Spatial Vision technology bridges two worlds to bring you the world's first glasses-free 3D OLED autostereoscopic laptop displays, with built-in eye-tracking. Incorporating breakthrough optical and real-time rendering technology, along with exclusive software tools, Spatial Vision delivers an unforgettable 3D experience that will change the way you create, forever.
ProArt Studiobook 16 3D OLED (H7604)
Windows 11 Pro - ASUS recommends Windows 11 Pro for business
3.2K 120 Hz 3D OLED display
13th Gen Intel® Core™ i9 processor
Studio-grade graphics
Up to 64 GB dual SO-DIMM slots memory
Up to 8 TB two M.2 slots PCIe® SSD
ASUS Dial
Vivobook Pro 16X 3D OLED (K6604)
Windows 11 Pro - ASUS recommends Windows 11 Pro for business
3.2K 120 Hz 3D OLED display
Up to 13th Gen Intel® Core™ i9 processor
Studio-grade graphics
Up to 64 GB DDR5 with dual SO-DIMM
Up to 2 TB SSD with one M.2 Slot
ASUS IceCool Pro thermal technology
GFK and NPD combined retail data in 2021 Q4~2022 Q4, worldwide market.
Clinical testing using the ISO 21702 and ISO 22196 standard protocol proved that viral and bacterial growth were inhibited by 99% over a 24-hour period. A 99% reduction in potentially harmful microorganisms is defined as the number of viruses and bacteria on the surface dropping from 1,000,000 (cfu/pfu) to 100 (cfu/pfu).
ISO 21702 specifies proper methods for measuring antiviral activity on plastics and other non-porous surfaces of antiviral-treated products. Test Viruses used in this International Standard are as follows: Influenza: An enveloped virus known to cause respiratory tract infection in humans.

Feline calicivirus

: A non-enveloped virus used in place of noroviruses known to cause enteric pathogens due to similar biological properties.
ISO 22196:2011 specifies a method of evaluating the antibacterial activity of antibacterial-treated plastics, and other non-porous, surfaces of products (including intermediate products).
COVID-19, H3N2, H1N1,

E. coli

and

Staphylococcus

tests were performed by independent third-party laboratories: Boken Quality Evaluation Institute, Japan Textile Products Quality and Technology Center, and National Defense Medical Center.
Antimicrobial treatments are manufactured by Co-Action Corporation.
The Federal Insecticide, Fungicide, and Rodenticide Act (FIFRA) is the Federal statute that governs the registration, distribution, sale, and use of pesticides in the United States.
The Biocidal Products Regulation (BPR, Regulation (EU) 528/2012) concerns the placing on the market and use of biocidal products, which are used to protect humans, animals, materials or articles against harmful organisms like pests or bacteria, by the action of the active substances contained in the biocidal product.
In 2023, 90% of the ASUS's consumer laptops will be eco-verified by top ecolabels and compliance, including EPEAT, ENERGY STAR® 8.0.
EPEAT registered where applicable. EPEAT registration varies by country. See www.epeat.net for registration status by country.
Selected products are tested using enhanced military-grade MIL-STD-810H durability standards, with up to 12 test methods and 26 test procedures, to ensure extraordinary toughness. Based on ASUS internal market research using available information and testing reports from main laptop brand websites on Oct 28, 2022, ASUS consumer laptops use a regime consisting of 26 test procedures, which is the consumer laptop industry's strictest and most extensive test regime for the MIL-STD-810H standard.
The testing regime includes the requirements of both military-grade standards and ASUS quality tests, and varies depending on device. MIL-STD-810 testing is conducted on selected ASUS products only. Note that the MIL-STD-810 testing helps to ensure the quality of ASUS products but does not indicate a particular fitness for military use. The test is performed under laboratory conditions. Any damage caused by attempts to replicate these test conditions would be considered accidental, and would not be covered by the standard ASUS warranty. Additional coverage is available with ASUS Premium Care.
As of November 15, 2022 based on internal ASUS market analysis, comparing ASUS Spatial Vision technology to competing laptops with an autostereoscopic 3D display, ASUS is the first to use an OLED display with this technology.