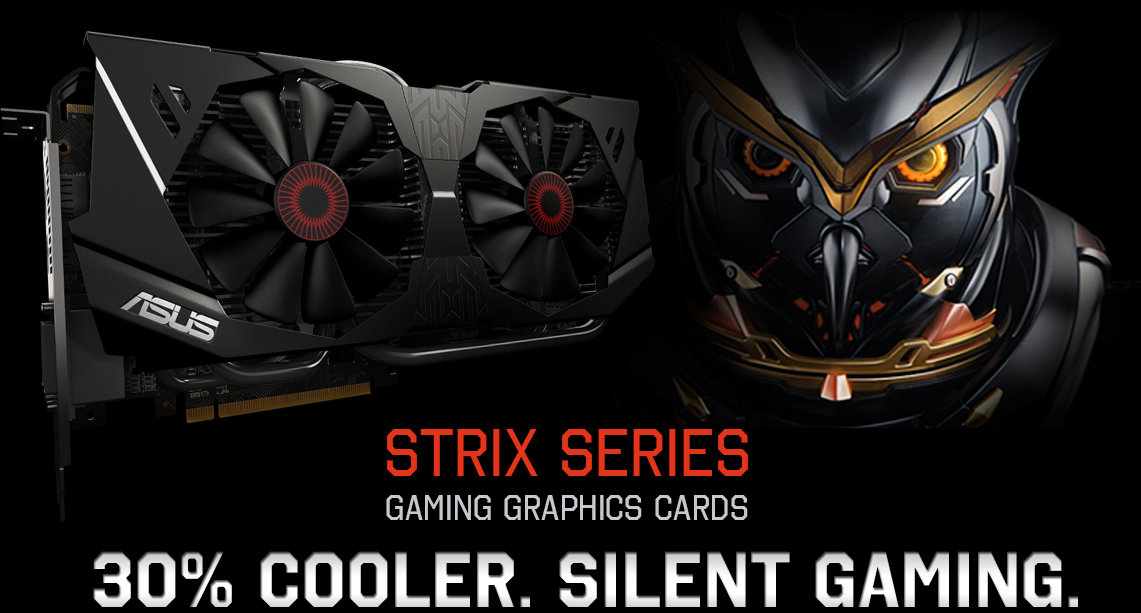 Taken from the ancient Roman and Greek word for owl. Strix means the keenest hearing and sharpest eyesight. Strix means feeling your environment so that you detect and react to the slightest movement. Strix means survival on the very edge of instinct. Strix is in your blood, as it is in ours.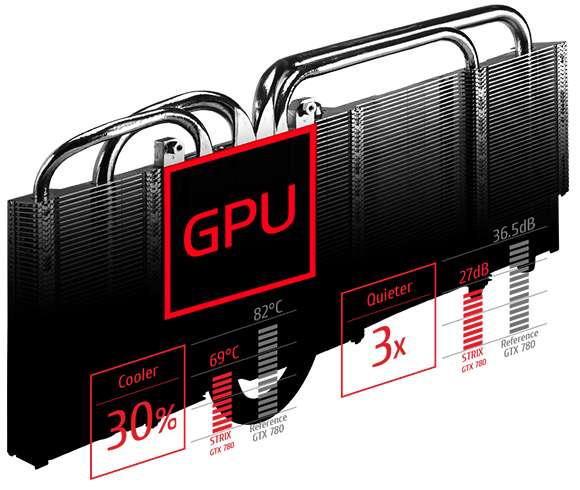 Game Cool.
Play Silent.
DirectCU II with 0dB Fan Technology
30% cooler. Silent gaming.
The all new Strix series drives ASUS DirectCU technology further with its 0dB-fan technology. In games like, League of Legends®, StarCraft®, Counter-Strike Online, you can play in complete silence because the fan stops completely when the GPU temperature remains below a set level*! During heavy loading, Strix fires up the fan to keep the card cool, performing 30% cooler and 3X quieter than reference.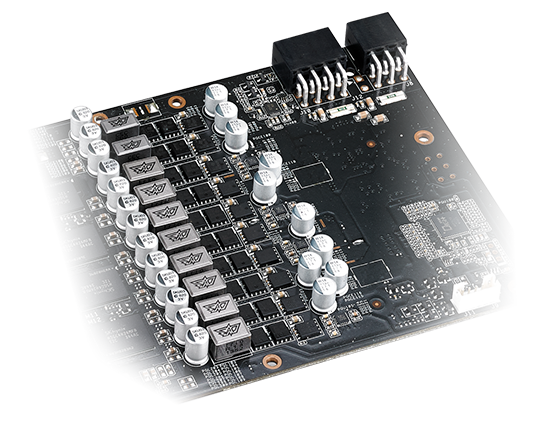 GAME SMOOTH
DIGI+ VRM with Super Alloy Power
30% less power noise and 2.5X greater durability
Acclaimed DIGI+ VRM with exclusively-formulated alloy components boost performance by reducing power loss, enhancing durability, and achieving cooler operation. Choke concrete cores eliminate buzzing sound under full load while capacitors assure a 50,000-hour lifespan: equivalent to 2.5 times longer than traditional capacitors.
*Photo taken from Strix GTX 780. Specifications vary by model.
GAME YOUR WAY
GPU Tweak with Streaming
Real-time intuitive graphics tuning

Shows detailed specs and actual card status with GPU-Z


Monitoring widget provides real-time detailed multi-parameter info


Automatically checks and updates drivers and BIOS versions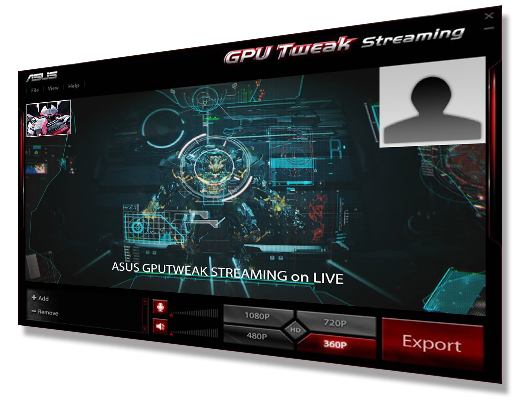 Stream online instantly
GPU Tweak streaming tool that lets you share on-screen action in real time – so others can watch live as games are played. It's even possible to add to the streaming window scrolling text, pictures and webcam images.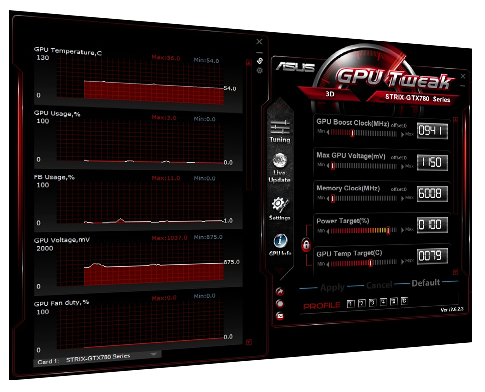 Game YOUR WAY
User Friendly Design
Installation at a glance
Two bright indicator LEDs glow red as a reminder to attach the power cables and then shin a brilliant white to indicate success
Top-facing power sockets
Gives ease of access to clips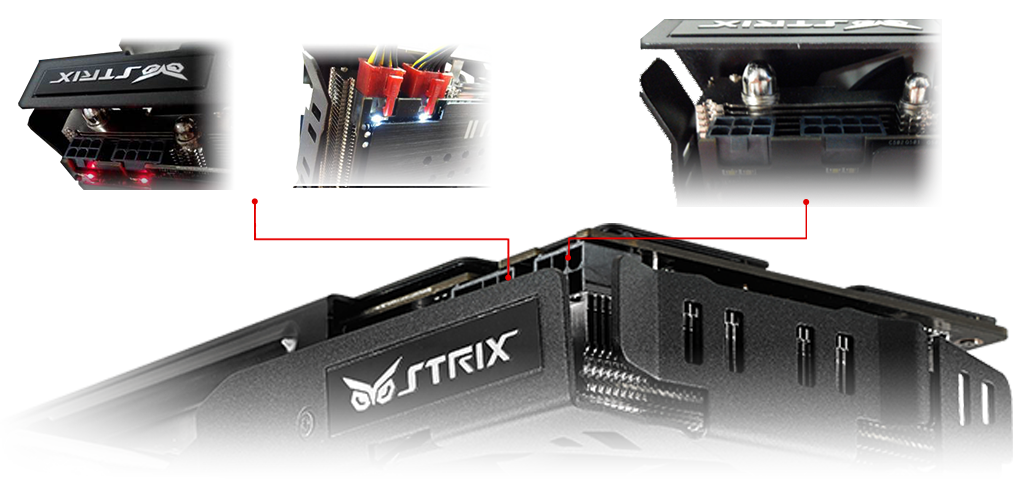 Pick your Strix gaming graphics card: