FOLLOW THE STEPS BELOW TO EXTEND YOUR WARRANTY:
1. To extend the warranty, please click the "Registration" button above, and log in to your ASUS member account. If you are not a member yet, please click "Sign Up" and finish the registration.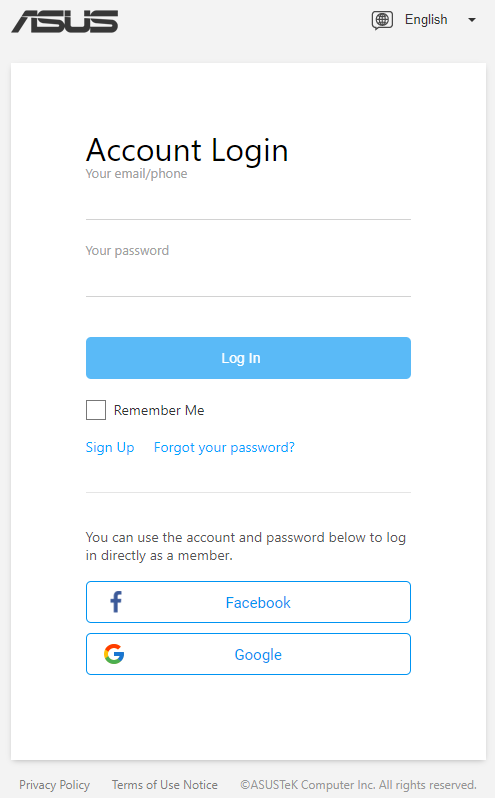 2. You will need to provide the serial number (SN) and invoice copy of your monitor to finish the process. You can find it on the color box or the back of the monitor.

3. After the submission, you will receive a notification email from ASUS, which means that your warranty extension application has been successfully submitted.
Promotion Event Terms and Conditions
This promotion – ProArt Display and Motherboard 5-Year Premium Warranty ("Promotion") is hosted by ASUSTek Computer Inc. ("ASUS").
1. Detailed information with respect to how to extend the warranty in connection with this specific Promotion, ASUS Terms of Use Notice , and ASUS Privacy Policy , constitutes part of this Promotion Event Terms and Conditions ("Terms and Conditions"). Participation in this Promotion is deemed acceptance of these Terms and Conditions. ASUS may at any time revise the Terms and Conditions and other rules set forth by ASUS. Eligible Entrant (as defined below) shall be bound by any such revisions.
2. The Promotion commences on May 5th, 2020 ("Start Date") and hosts within Europe, the Middle East and Africa ("Promotion Territory").
3. People who live in Promotion Territory and would like to participate in this Promotion from the Start Date acknowledge as follows:
A. Eligible Entrant (as defined below) shall be at least 18 years old and considered an adult by the laws of the country where you reside in. You ("Eligible Entrant") must purchase the ASUS products for this Promotion which include ProArt Display PA /PQ series or ProArt motherboards ("Eligible Product"). The criteria of an Eligible Entrant is based on section 3.C and 3.D of this Terms and Conditions. ASUS reserves the right to check the validity of any entry and the identity of any Eligible Entrants, and to refuse entry or refuse the giving of any warranty extension in its sole discretion.
B. You must register and/or login with your ASUS Member account on this promotion site (https://www.asus.com/ch-en/events/infoM/activity_proart_5_years/ )to be eligible to participate in the Promotion.
C. To qualify for the 2-year warranty extension, Eligible Products must be registered within three (3) months of purchase and within the Promotion Period.
D. The invoice copy of the Eligible Product purchased should also be provided on this promotion site ( https://www.asus.com/ch-en/events/infoM/activity_proart_5_years/ ).
E. Your Eligible Product must be purchased in the Promotion Territory.
4. If there are any problems encountered, please contact ASUS support team via this link:
https://www.asus.com/support/Product/ContactUs/Services/questionform/?lang=en
5. If the Product fails during normal and proper use within the Warranty Period, ASUS, at its discretion, will repair or replace the defective parts of the Product, or the Product itself, with new or reconditioned parts or products that are functionally equivalent or superior to those originally supplied.
6. The warranty extention will be activated 30 to 60 working days after receiveing the confirmation email.