[ProArt Display] PIP/ PBP function - Introduction
Picture-in-Picture (PIP) and Picture-by-Picture (PBP): The built-in Picture-in-Picture and Picture-by-Picture functions allow you to view the contents of multiple input signal sources at the same time and to easily switch bwtween them.
PBP mode: Place multiple input sources side by side on the screen and you can set the different Splendid modes.
(PA329Q, PA32UC, PA32UCX provide PBPX3 or PBPX4 function on the screen side by side with three or four input sources)
PBPX2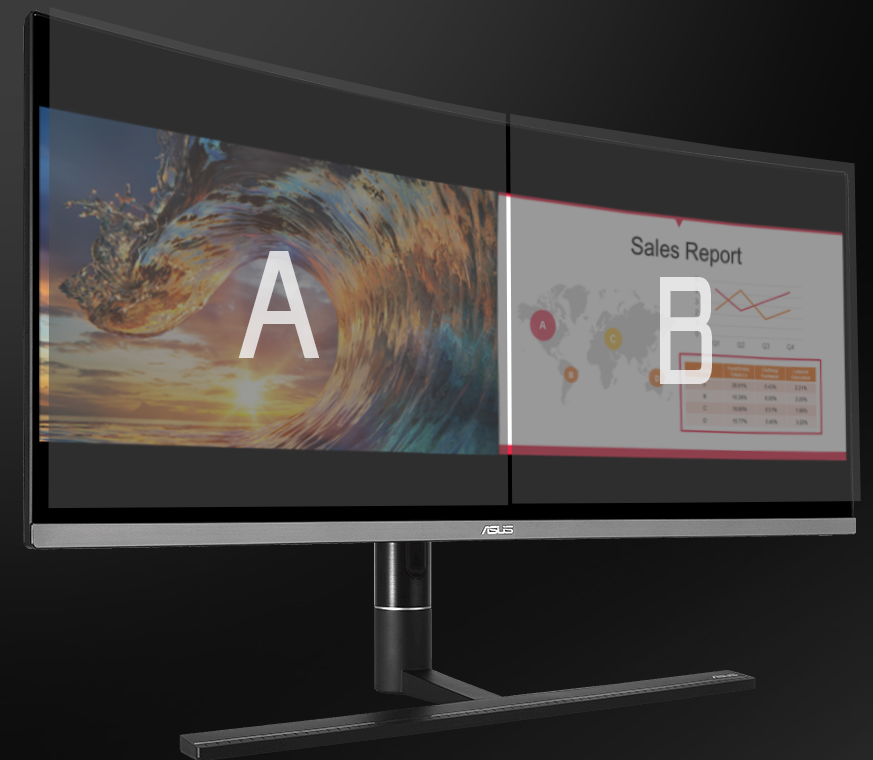 PBPX3
PBPX4
PIP mode: Place the second input source at any corner of the display.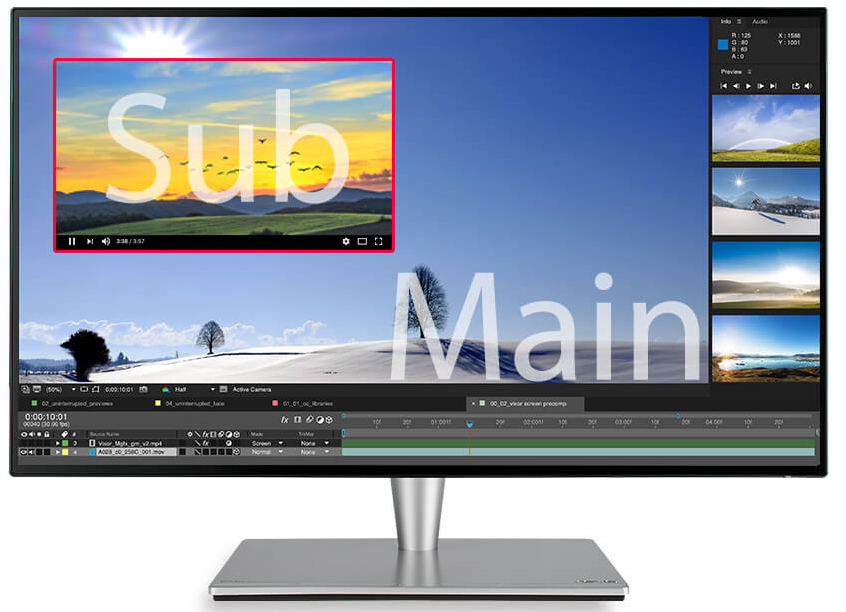 How to use the PIP/PBP in OSD Menu :
To activate this function, you need to do the following on your device :
1. Turn off the Dynamic Dimming
2. Turn off Adaptive-Sync
3. Disable HDR
You can see PIP/PBP setting from the OSD menu:
- PIP/PBP Mode: You can turns the PIP or PBP function or off.
- PIP/PBP Source: Select the video input sources among HDMI , Displayport , Thunderbolt and other. (Depending on the models, the signal source that can be used may be restricted . Please refer to the user guide of the model and check the table below to confirm)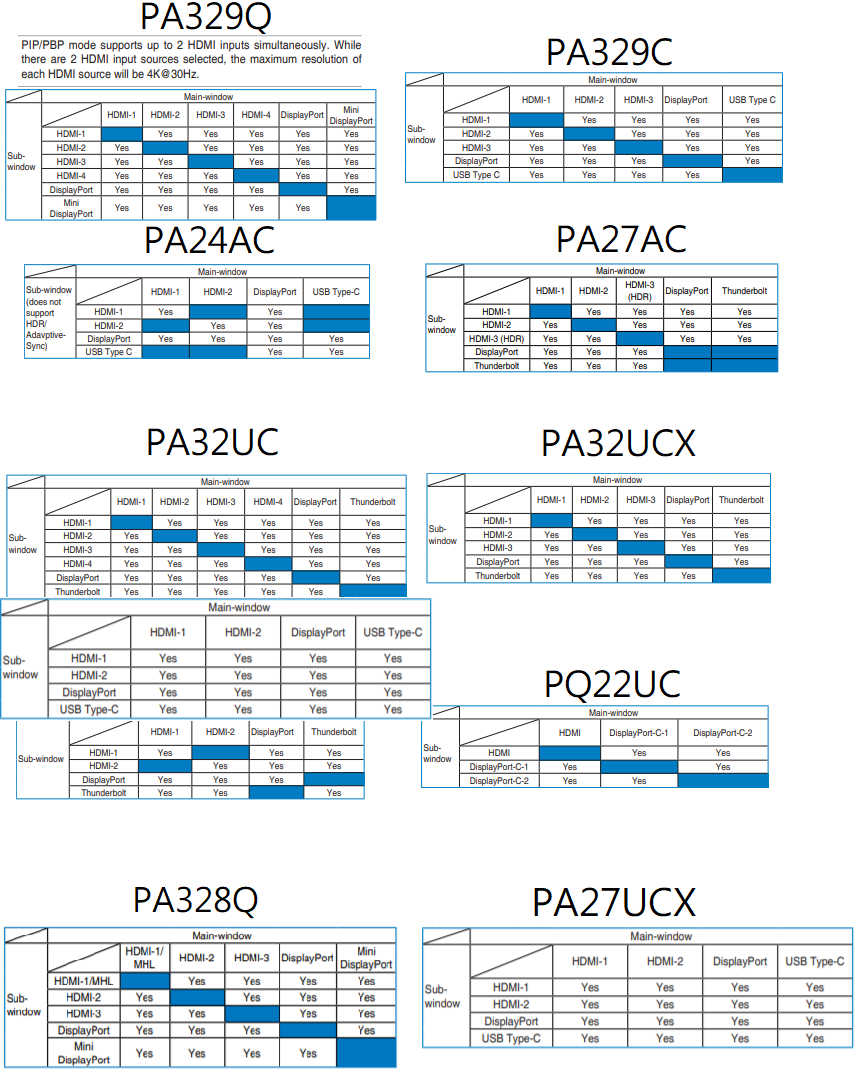 - Color Setting : Select Splendid mode for the input source.
- PIP Size: Adjust the PIP size to Small,Middle or Large. (Only for PIP mode,this option is not available in PBP mode)