Related Topics
[Notebook] MyASUS for MacOS Introduction
You could download the MyASUS application for MacOS via Apple's AppStore to use the following functions.
1. Home page
Contact with ASUS through the customer service hotline or mailbox.
Check current System Info.
Quick access to provide feedback or explore application announcements.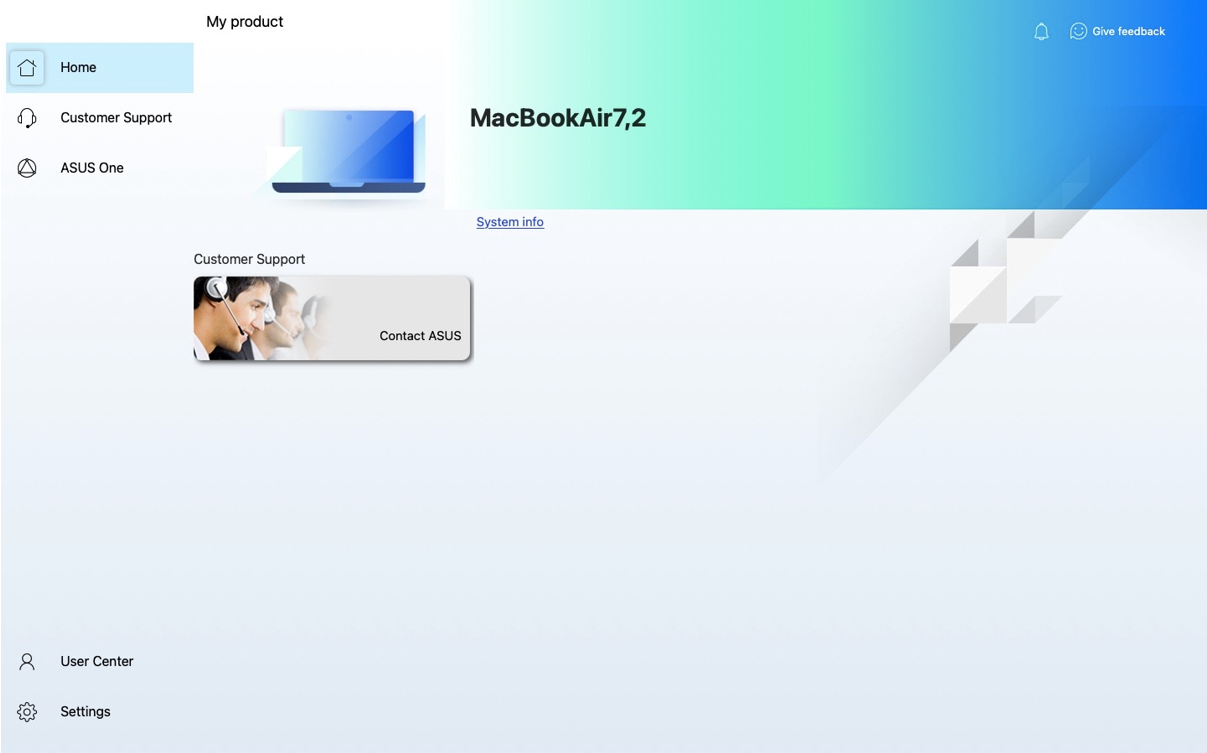 2. Customer Support
FAQ: Click on [Customer Support] can search for the frequently asked question.
Contact ASUS: Choose your ASUS product category and contact with ASUS representative through the customer service hotline or mailbox to obtain timely support.
Repair service: Check the repair status, the location of service center and book for repair service.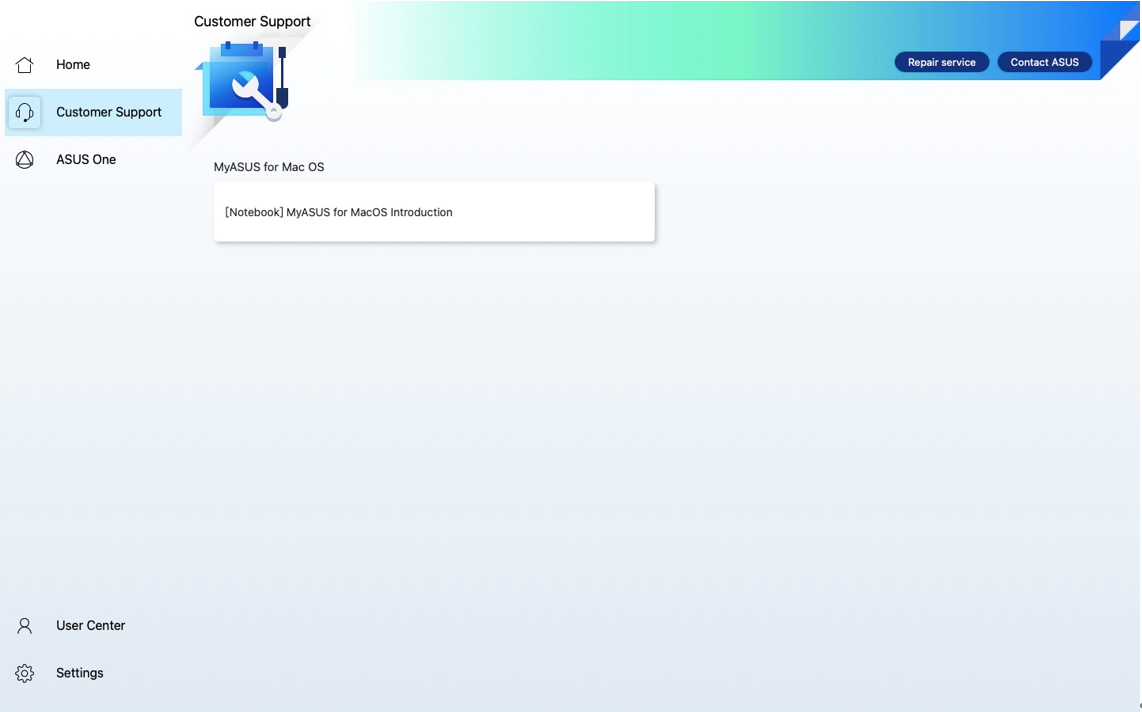 3.ASUS One
In ASUS One, you can simply connect and control configurations for your ASUS devices. Currently, we support ASUS Router on MacOS.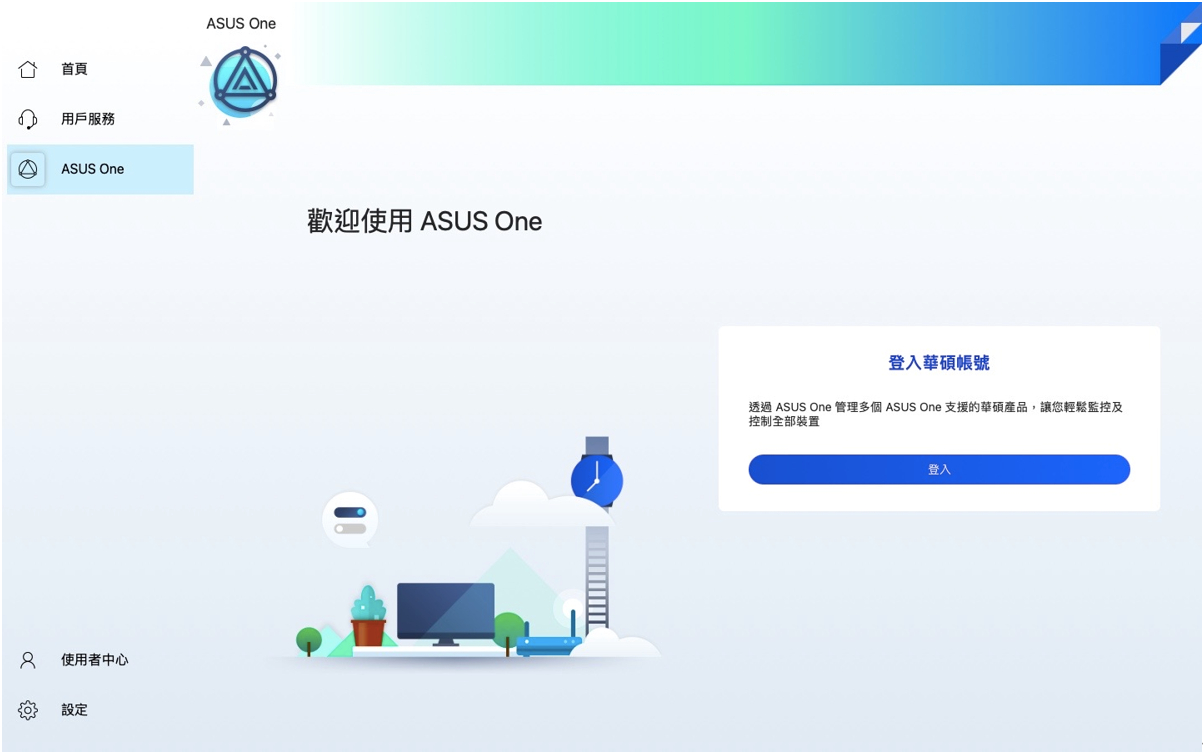 4. User Center
Account management: Users can signup and login ASUS account, and edit information or change password via user center.
Registration: Users can easily register all ASUS products through MyASUS and enjoy the warranty service.
Feedback Hub: Users can directly contact the developing team of MyASUS and Link to MyASUS for related question. The team will respond users and help them solve the issue quickly.
​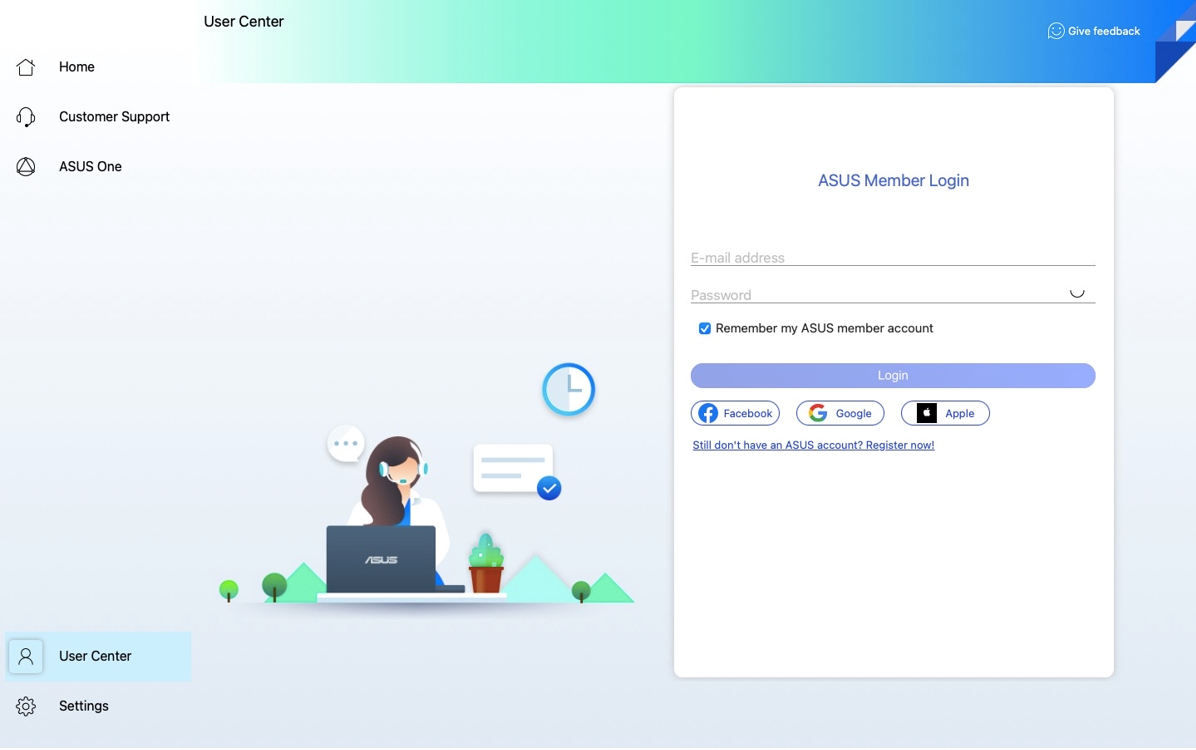 5. Settings
General: Adjust language settings, privacy terms and subscription options to ASUS.
Announcements: Check the important announcements of the MyASUS.
About: Check the current app version/Privacy Policy/Terms of Use Notice.