The Essential Stylus, Simple and Precise
MPP 2.0 compliant
Accurate and precise, with 4096-level pressure sensitivity and low latency for exceptional writing experiences
Tips can be easily replaced (no tools required)
Two side buttons — one for mouse clicks, one for erase function
Energy-efficient with one-year* battery life
*Estimated battery life, based on average daily use of 2 hours.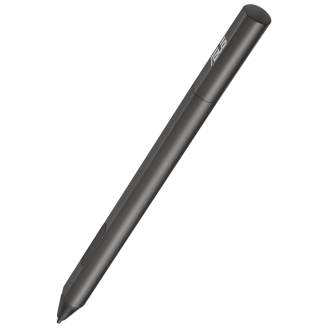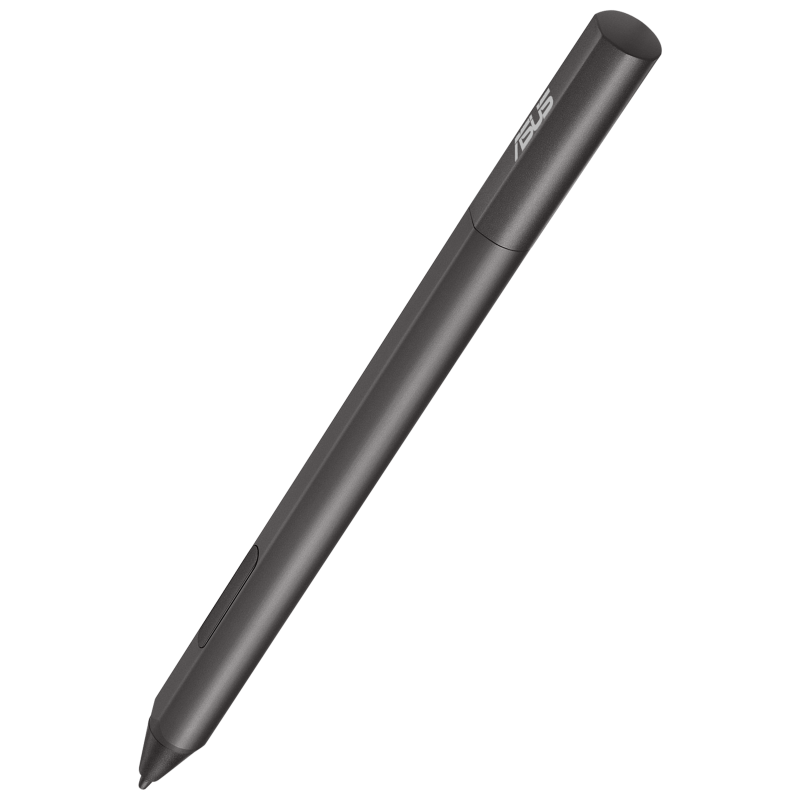 Take Note of Every Creative Idea
ASUS Pen SA201H is the perfect accessory for your ASUS touchscreen device, allowing you to write, draw or annotate in any supported app.

It features MPP 2.0 technology to give you tilt and 4096-level pressure sensitivity, and its pressure-sensitive tip replicates a natural writing experience. Lasting up to a year on a single battery charge*, ASUS Pen SA201H is ready to use whenever and wherever you want.

*Based on average daily use of 2 hours.
A Natural Writing Experience

Writing with ASUS Pen SA201H feels like putting pen to paper. It's able to sense incredibly minute pressure variations — from 14 grams all the way up to 450 grams — and it's precisely calibrated to detect all the subtle variations and nuances of writing and drawing, accurately reproducing the finest lines and the broadest brush strokes.
Accuracy — at Any Angle

ASUS Pen SA201H works at almost any angle, and it exceeds industry accuracy standards even when used at 45°. This results in ultimate flexibility and smooth performance, so you can hold it however you like and still get excellent results.
Impressive Responsiveness

ASUS Pen SA201H provides smooth, near-instantaneous response at almost any writing speed, so your creativity flows without interruption or lag.


Smooth-Flowing Lines and Curves

Linearity represents how smooth a line drawn with a stylus looks. ASUS Pen SA201H offers an impressively high 0.2 mm linearity, so the straight or curved lines you draw never look rough or jagged.