Profession Highlights
True-to-Life Color Accuracy
Storage: Always Fast, Always Enough
Precise and Intuitive Control
Professional Performance on the Go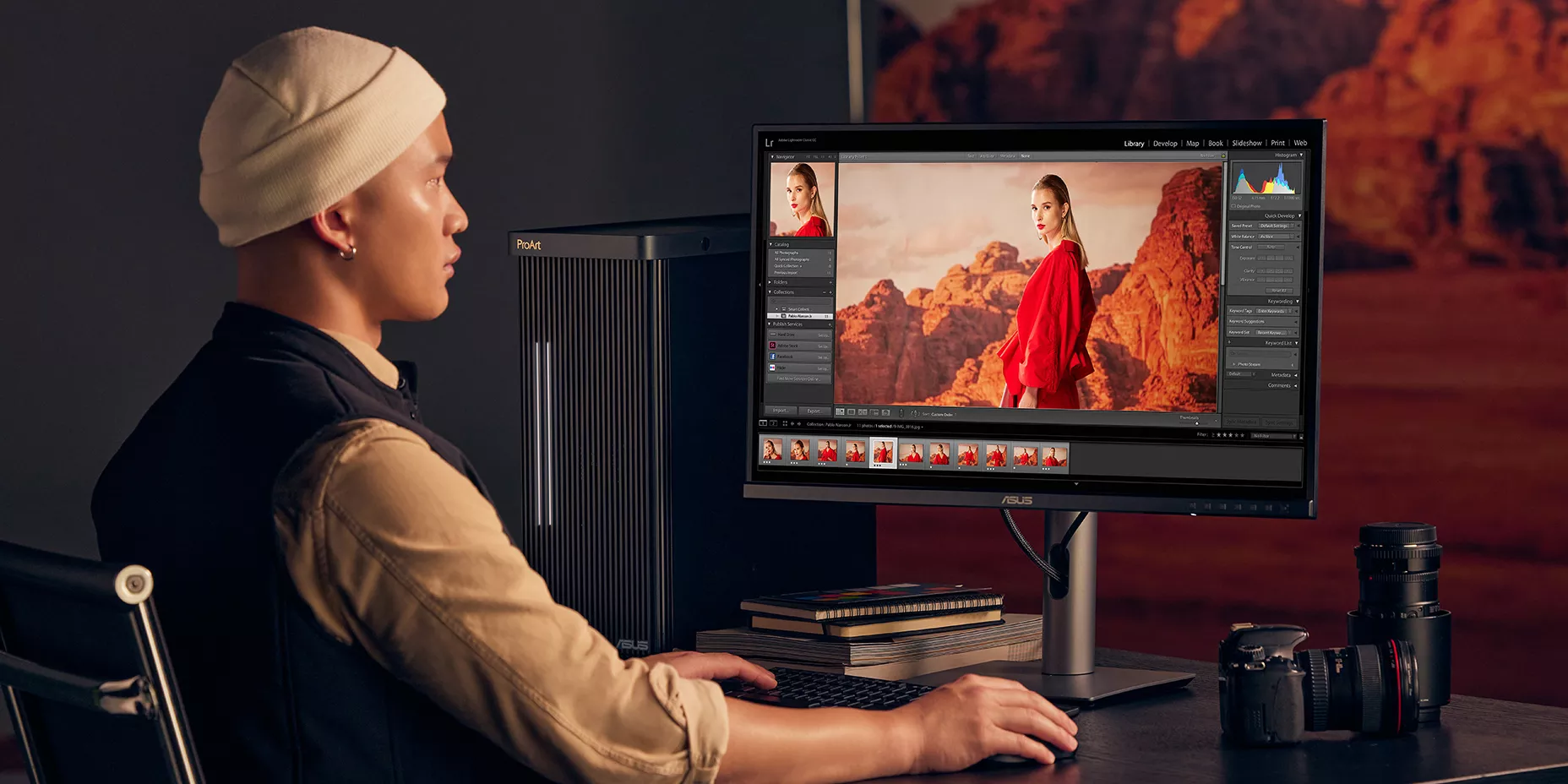 True-to-Life Color Accuracy
When editing your photos, it's crucial that what you see is what you get. ProArt displays and Studiobook laptops are pre-calibrated to achieve color accuracy with up to a Delta E (ΔE) < 1 color difference. When it's time to recalibrate, ProArt Hardware/Software Calibration technology on ProArt monitors makes the process fast and easy.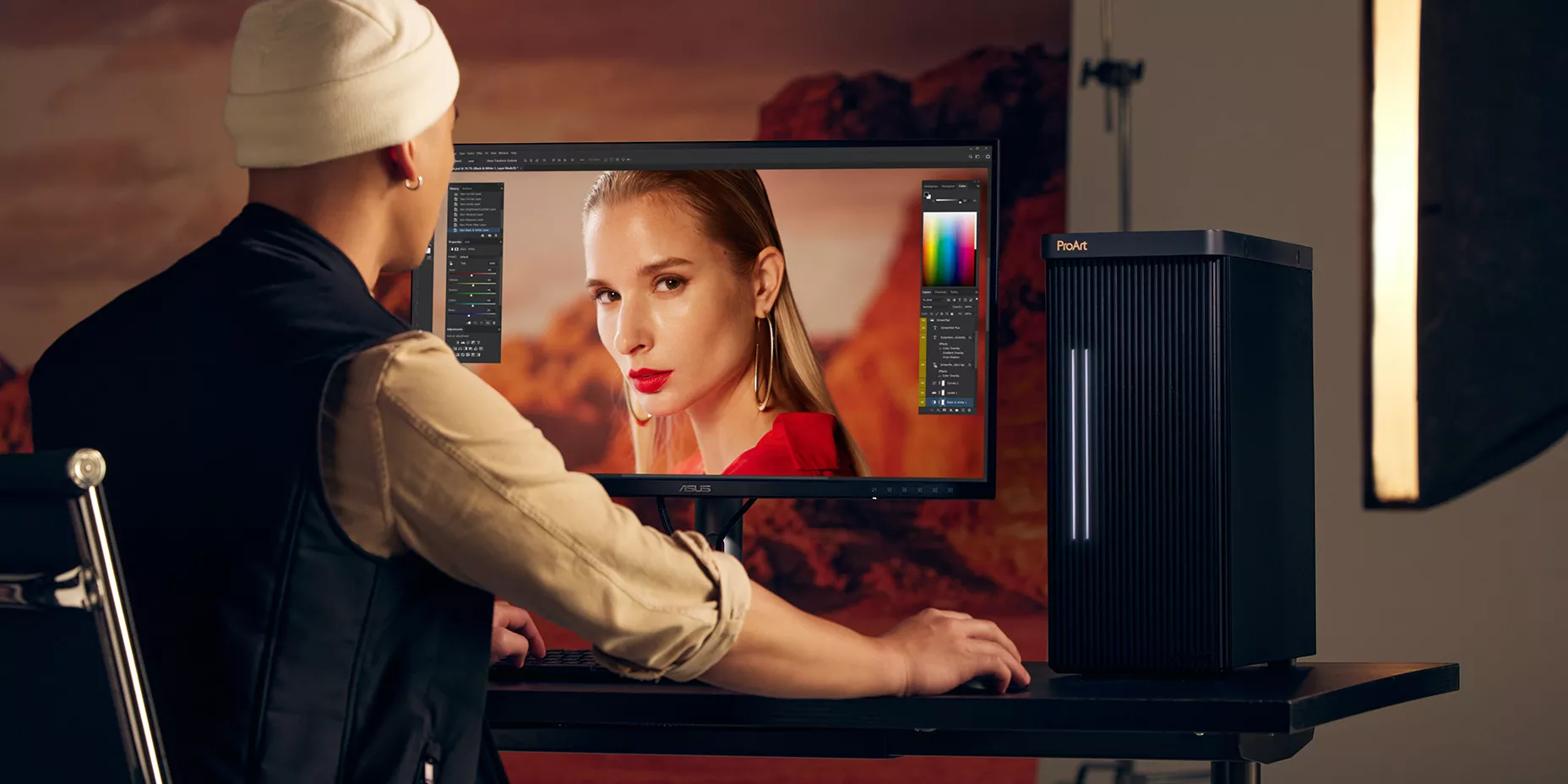 Storage: Always Fast, Always Enough
ProArt workstations, including ProArt Studiobook, Stations and motherboards, help you access content fast with massive and reliable M.2 SSDs or SATA storage options — critical when you're opening up a Lightroom® library or sending files to collaborators.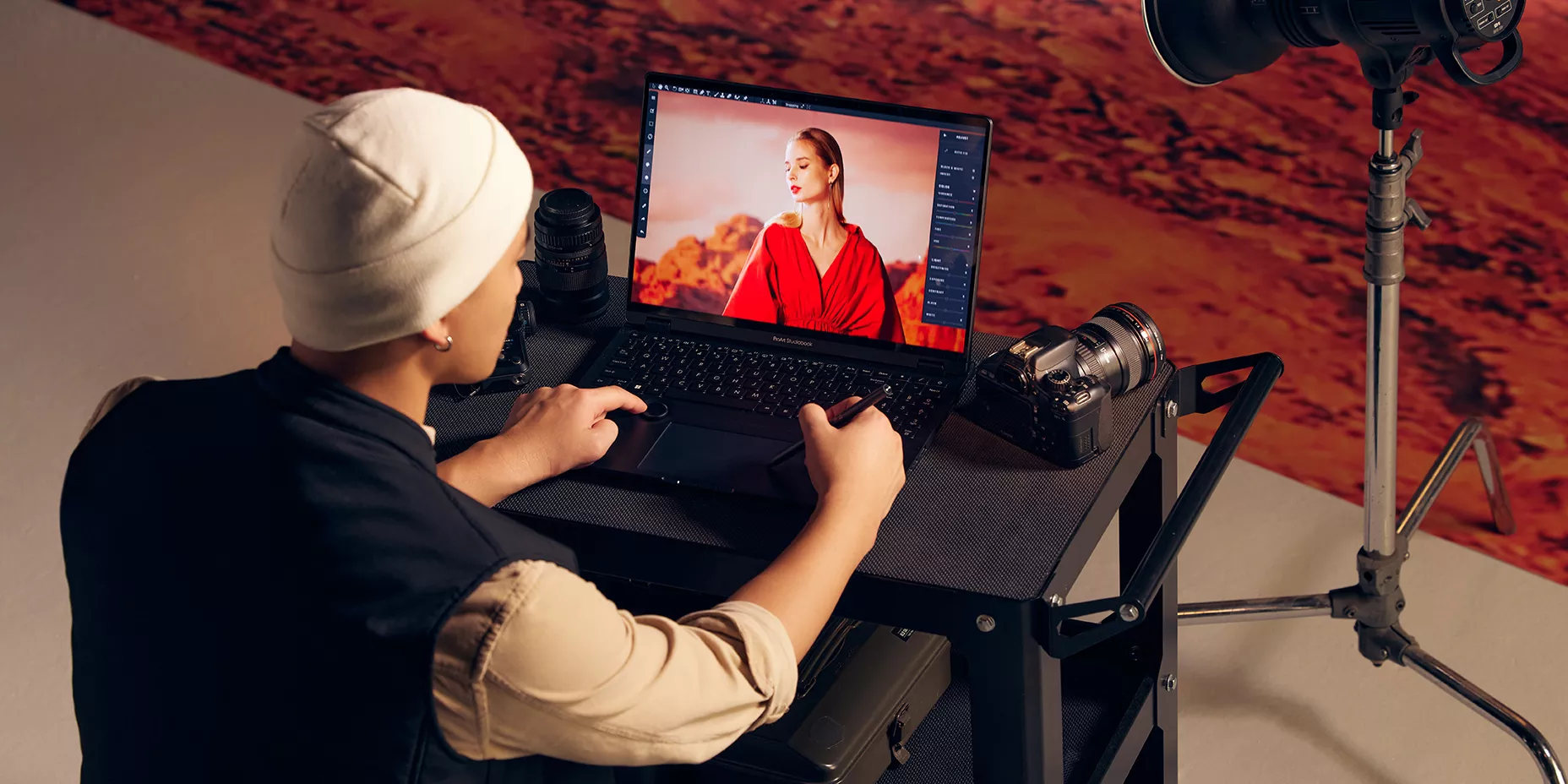 Precise and Intuitive Control
Dial up your productivity with the ASUS Dial, ProArt mice and ProArt displays. You can easily modify brushes, switch between layers or adjust color balance and tone to get the best out of your photos. The intuitive ProArt Preset and OSD controls on ProArt Displays provide multiple modes for quick adjustments to match your creative needs.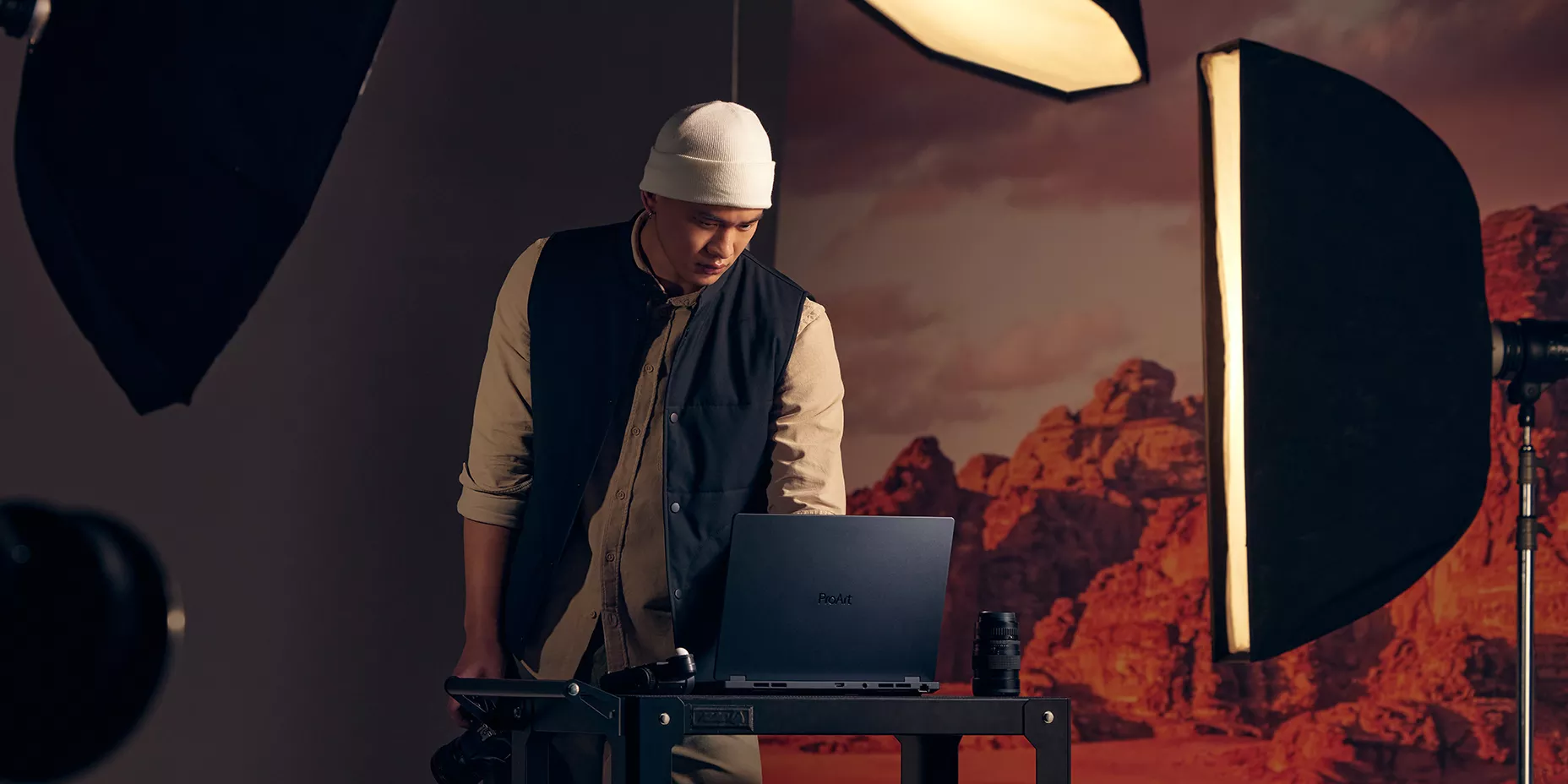 Professional Performance on the Go
ProArt portable monitors are easy to take on set anywhere, and ProArt Studiobooks deliver portable power to accelerate image manipulation in the studio or on location. With a fast, multi-core processor, plenty of RAM and up to NVIDIA RTX™ graphics, these powerhouse machines can make you feel as if you're editing photos on your home desktop.
Recommended Product
Recommended Product