Mini PC para entretenimiento en casa con RAM DDR4, Windows 10, visuales 4K UHD, Wi-Fi 802.11ac y almacenamiento Vivo DualBay (hasta dos SSD o HDD de 2,5 pulgadas)
7ª generación de procesadores Intel® Core™ y memoria DDR4 con un rendimiento excepcional.
Vivo DualBay soporta hasta dos unidades SSD/HDD*.
Altavoces con las mejoras de la tecnología SonicMaster.
Puerto SuperSpeed USB 3.1 Gen. 1 Tipo A a velocidades de vértigo.
Silencioso y eficiente: En espera solo consume 8,5 W y genera 21 dB de ruido.
Wi-Fi 802.11ac para streaming de contenidos en 4K UHD.
100 GB de almacenamiento gratis en ASUS WebStorage.
Chasis compacto de 2 litros, compatible con montaje VESA.
*Especificaciones sujetas al modelo y la región.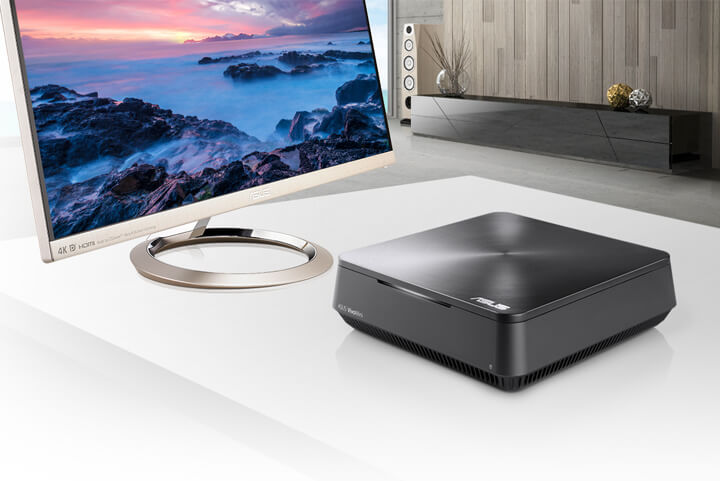 Blazing Performance,
Stunning Sound
ASUS VivoMini VM45 is a 2-liter mini PC designed for productive everyday computing and exceptional multimedia experiences. Powered by a 7th Generation Intel® processor, VivoMini VM45 supports 4K displays and features unsurpassed ASUS SonicMaster audio. All in all, it's a perfect personal media hub. It even includes Vivo DualBay* — allowing dual-storage flexibility with HDD and SSD combinations, for faster data access speeds and extra storage space for movies, music and games.
*Vivo DualBay availability may vary by model or region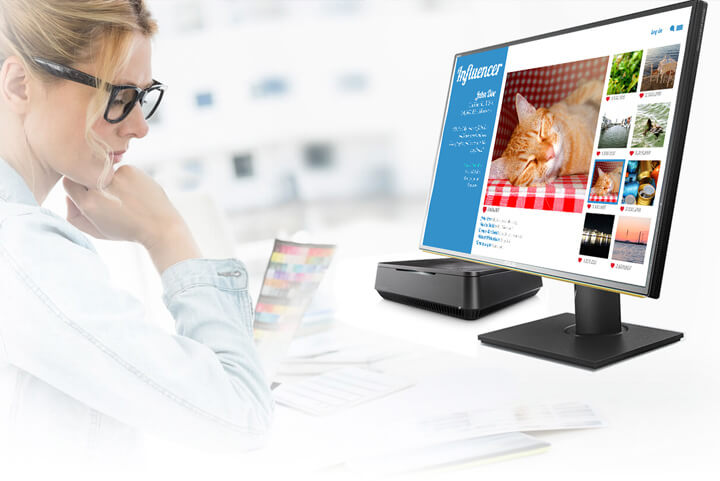 7th Generation Intel processor with DDR4 memory
VivoMini VM45 enhances your daily computing experience. It's 7th Generation Intel® Celeron® 3865U processor with up to 32GB DDR4 RAM enables faster, more efficient performance for multitasking. In a side-by-side comparison, DDR4 RAM provides twice the data transfer speeds of DDR3 RAM*. The latest Intel Celeron processor delivers faster performance, with 29% higher frequency speeds and 1.5X the graphics frequency versus the previous generation, making it ideal for daily productivity tasks, web-browsing, streaming 4K UHD content, or photo editing. With Windows 10, you'll have the familiar convenience of the Start Menu, as well as a host of other useful new functions, including the updated Microsoft Edge browser for a faster, more secure web experience.
*Tested on a VM45 with an Intel Celeron 3865U processor, Micron 32GB DDR4-2133 RAM and Windows 10. Test software: Sandra v24.27 SP1Processor Arithmetic Benchmark Super PI 1.9.
Windows 10

Do great things

7th Gen

Intel CPU

Up to 32GB

DDR4 memory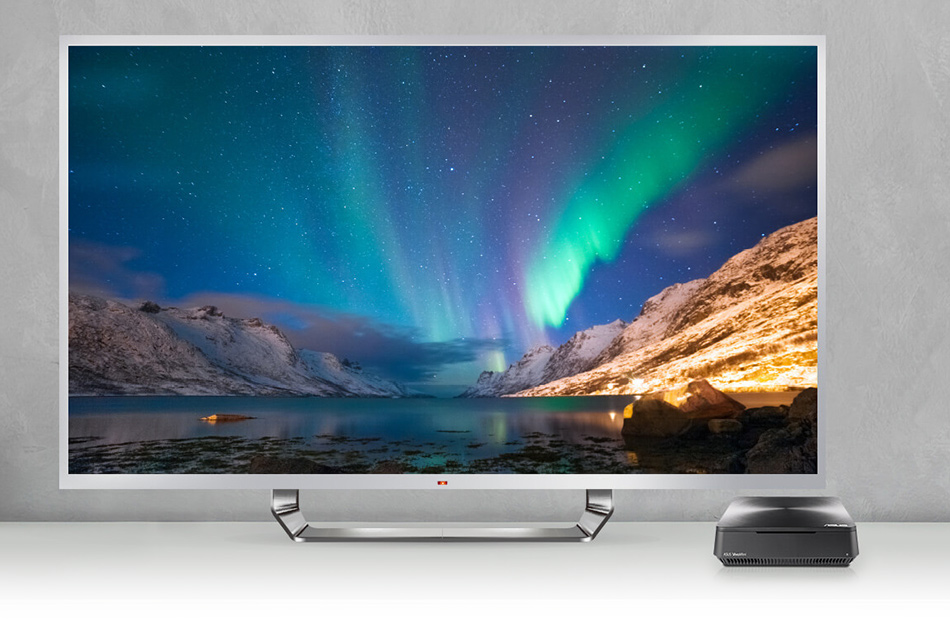 The VivoMini VM45 takes home entertainment to the next level. It supports DCI 4K (4096 x 2160) displays so you can enjoy cinema-quality 4K movies or view photos in full resolution. And when it comes to browsing the web, every detail is pristine — including small text!
Slide-open chassis for easy hardware upgrades
VivoMini VM45 offers a slide-open chassis that makes upgrading quick and easy. No screwdriver or special tools required!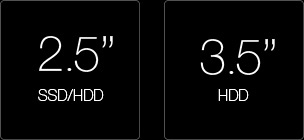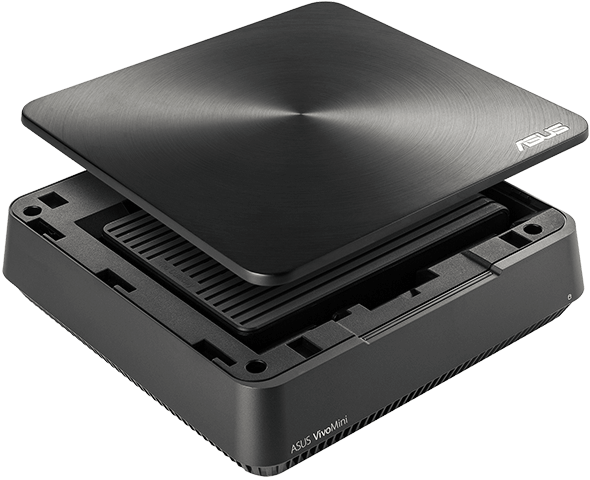 Flexible storage and larger capacities
VivoMini VM45 features Vivo DualBay — a uniquely flexible dual-storage design that accommodates up to two 2.5-inch SSDs or HDDs, or a single 3.5-inch HDD. So if you're after larger storage capacities or faster data access speeds, you can easily mix and match between SSD and HDD options to find the perfect solution. For increased storage, use a single 3.5-inch or two 2.5-inch HDDs; or, for faster app load times and operating speeds, choose a combination of a 2.5-inch HDD and SSD.


*Vivo DualBay availability may vary by model or region.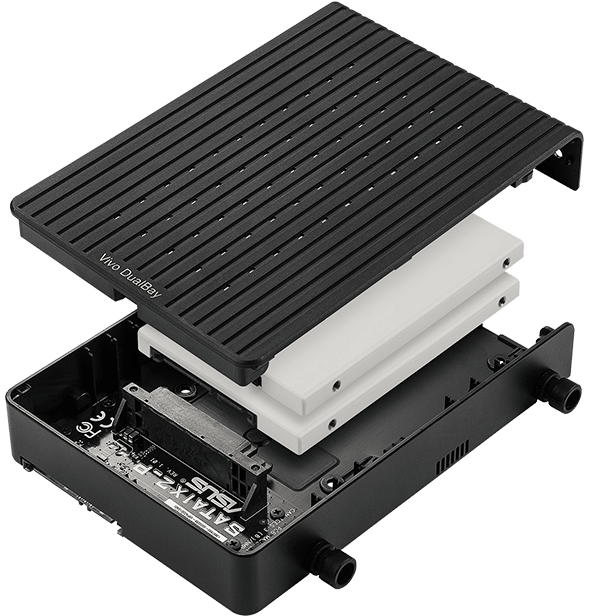 Built-in ASUS SonicMaster speakers
With built-in ASUS SonicMaster speakers, VivoMini VM45 eliminates the need for additional external speakers. Developed by the ASUS Golden Ear team, ASUS SonicMaster technology ensures cinema-quality surround sound with deep bass and crystal-clear vocals that bring your movies, music or sports events to life.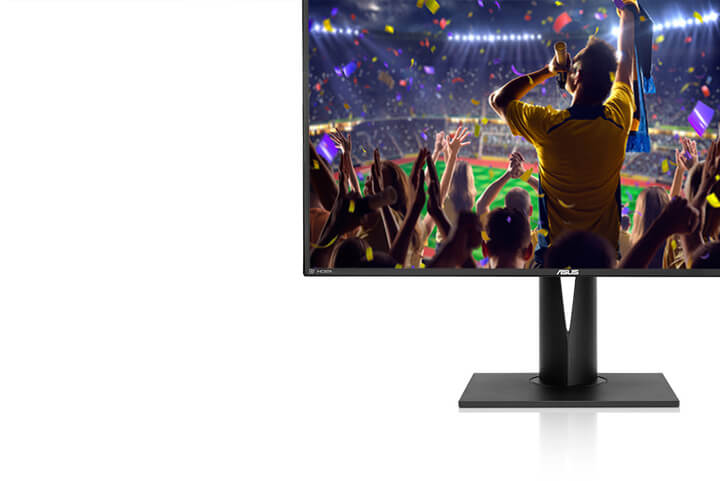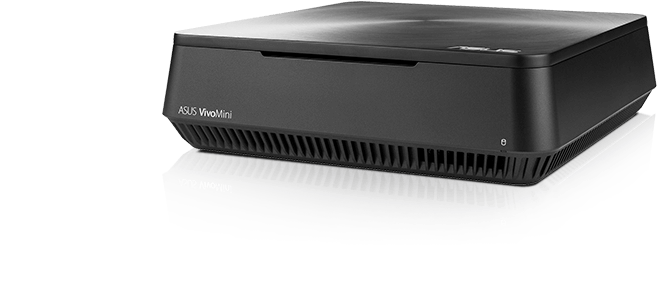 Easily connect to a wide variety of devices
VivoMini VM45 offers four USB 3.1 Gen 1 Type-A ports for data transfer speeds that are up to 10X faster than USB 2.0. It also features a 4-in-1 card reader, two audio jacks, an HDMI and DisplayPort++, and a Kensington lock.

An Intel® Wi-Fi card and 802.11ac technology provides VivoMini VM45 with superfast connectivity and the ability to stream 4K UHD content smoothly. 802.11ac provides wireless transfer rates of up to 433Mbps with compatible routers – up to 8X faster than 802.11g and 3X faster than 802.11n standards. Built-in Bluetooth® 4.2 support allows you to pair VivoMini VM45 with all of your favorite Bluetooth-enabled peripherals.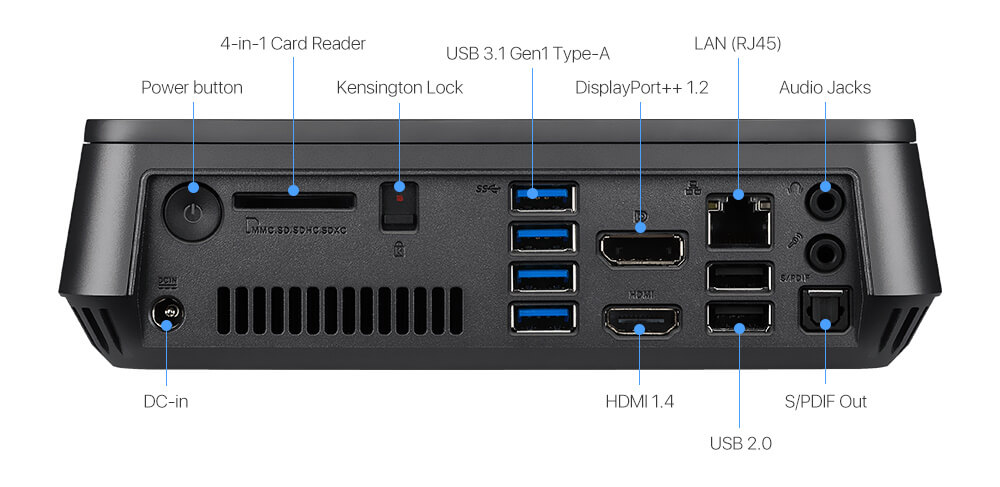 Multi-display productivity with touchscreen support
VivoMini VM45 supports up to three* independent displays through its HDMI and DisplayPort++, without the need for an additional graphics card. This provides more onscreen space for multitasking, so you can spread your work out across multiple windows, mirror content, or extend a single window across multiple displays. Additional touchscreen support provides intuitive control and more engaging gameplay.
* Support for three displays is only possible with daisy-chain connections through DisplayPort++.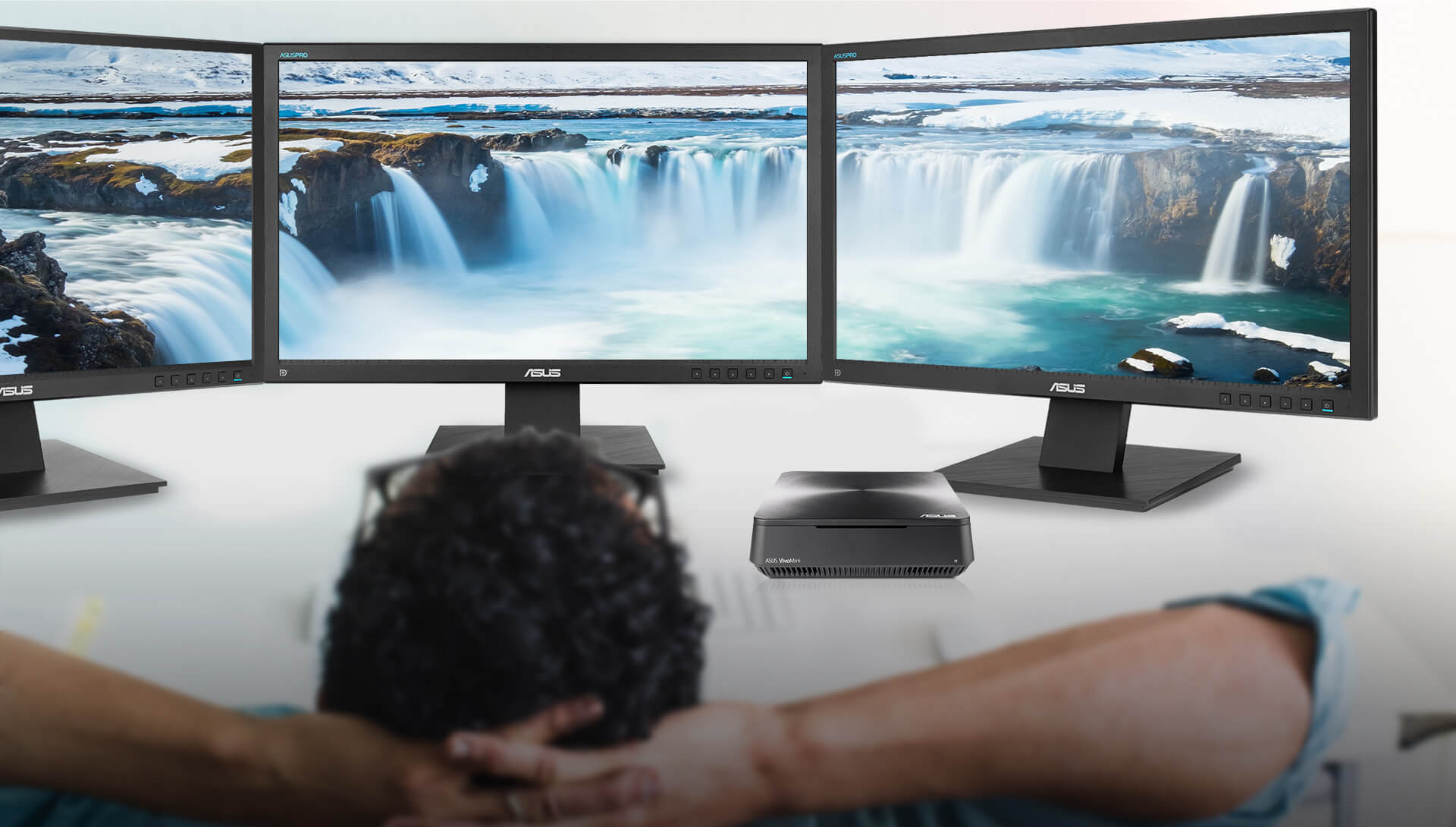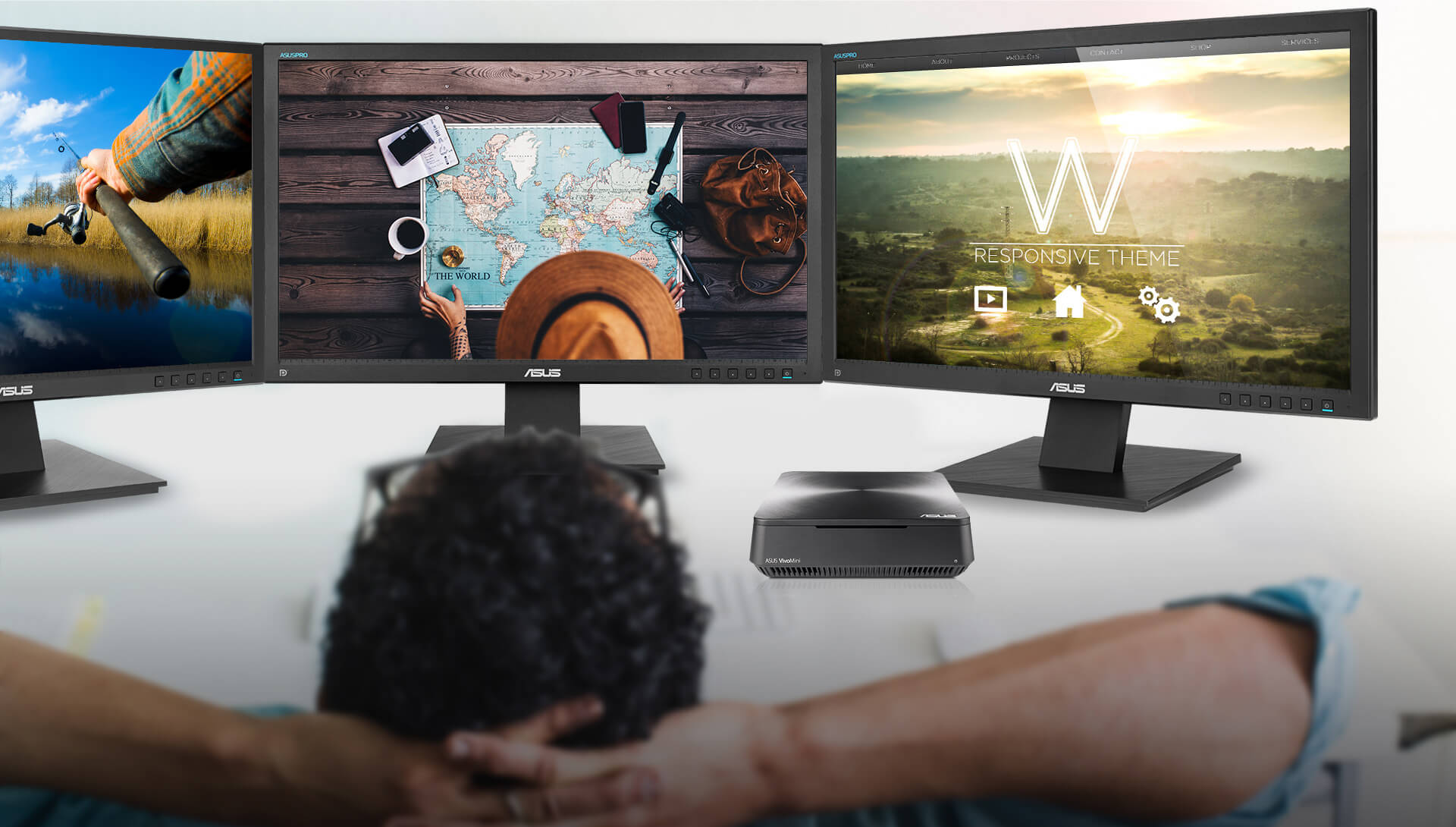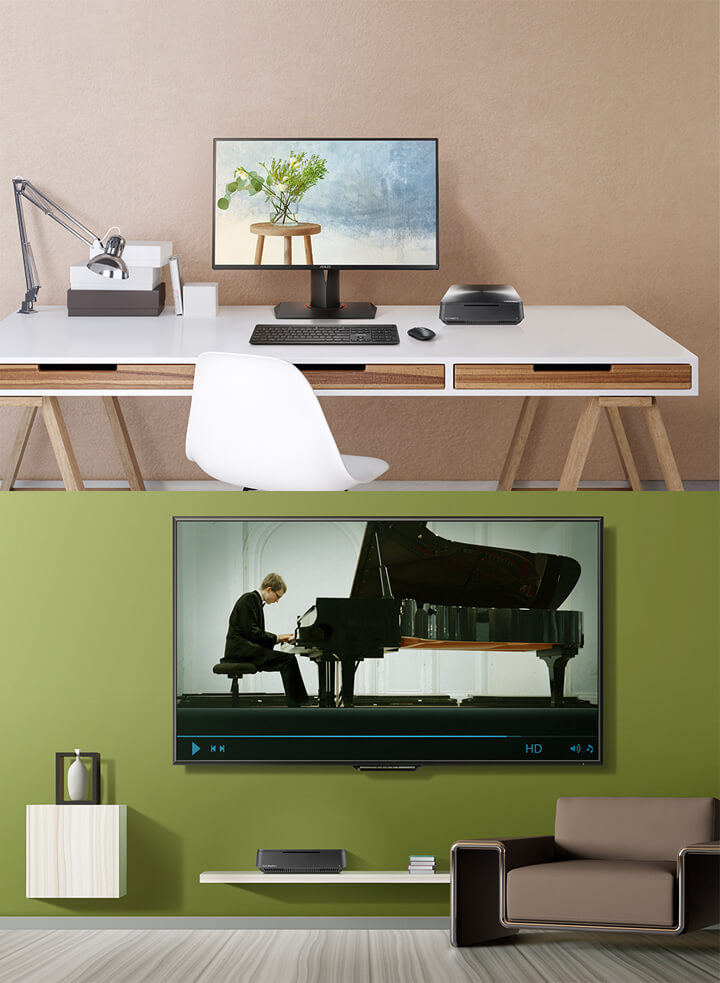 The Good Design Award-winning VivoMini VM45 features the iconic ASUS spun-metal finish, in elegant Iron Gray. Ideal for any room in the home, VivoMini VM45 can be connected to your TV to create a media streaming hub, or it can be VESA-mounted on the back of a display to create a custom all-in-one PC for a tidy, clutter-free environment.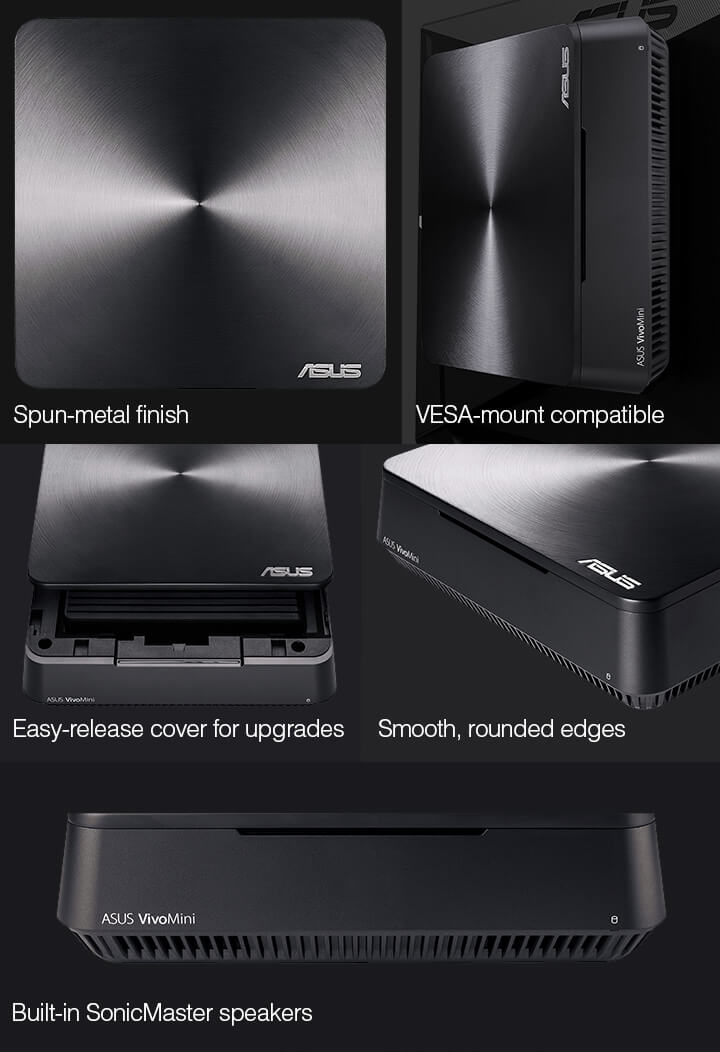 Quiet and energy efficient design
VivoMini VM45 is designed with the environment in mind, and delivers incredible energy-efficiency. Because it draws as little as 8.5W at idle, you can leave VM45 on overnight to download software updates or backup files, without racking up large electricity bills.
It's also remarkably silent, generating just 21dB of noise at idle.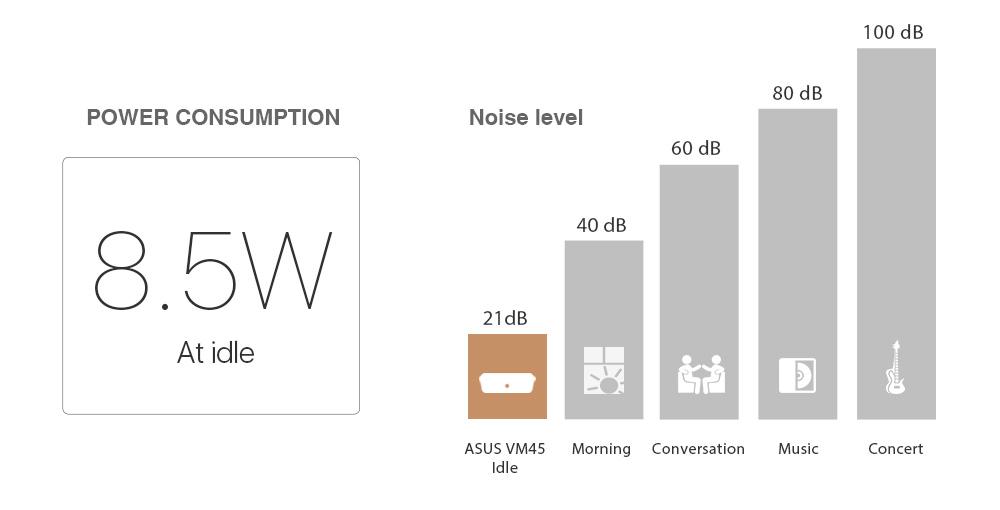 Access your data anywhere, anytime
The VivoMini VM45 includes 100GB of ASUS WebStorage free for an entire year, so you can store and access your files in the cloud, and share them across multiple devices. ASUS WebStorage includes a keyword search feature to help you find the files you need.

ASUS Mini PCs undergo rigorous noise, vibration, drop and thermal shock tests to ensure they meet exacting ASUS standards and exceed industry requirements. You can be confident that your ASUS Mini PC is built to cope with extreme conditions ranging from dry -40°C temperatures to hot and humid environments where temperatures exceed 60°C.


Vibration Test

Drop Test

Port Test

Temperature and Humidity Test

Noise Test

Line Voltage and Frequency Test
Compare (0)