AREZ Dual系列 Radeon RX 580超頻版8GB GDDR5 電競雪原豹版提供最佳4K遊戲體驗
超頻模式 1380 MHz Boost Clock,提供卓越效能與遊戲體驗
專利扇葉與 0dB 風扇設計:提供最大散熱氣流,提升 105% 散熱器風壓,透過0db技術讓您靜享遊戲體驗。
IP5X 認證風扇:榮獲國際防護 IP5X 防塵認證,延長風扇使用壽命。
業界獨家全自動製程技術結合超合金電源技術 II:呈現優異品質與最佳可靠度。
獨家內建兩組原生 HDMI:可同時連接螢幕及 VR 裝置,輕鬆坐享身歷其境的遊戲體驗。
結合 Xsplit Gamecaster 功能的 GPU Tweak II:提供直覺式效能調整和即時串流功能。

The Sweet Spot Performance
AREZ Dual series RX 580 comes equipped with Patented Wing-Blade Fans for max air flow with 105% more air pressure. The fans are IP5X dust-resistant for improved reliability and a longer lifespan. While exclusive Auto-Extreme Technology with Super Alloy Power II components for superior stability. GPU Tweak II with XSplit Gamecaster that provides intuitive performance tweaking and instant gameplay streaming.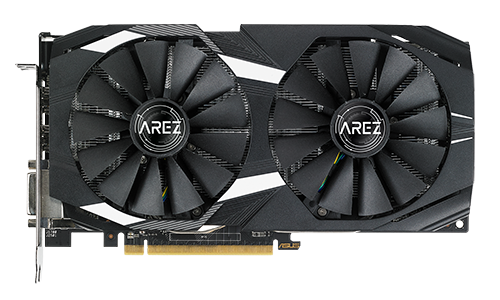 I/O Ports Highlight
1 x Native DVI-D
2 x Native HDMI 2.0
2 x Native Display Port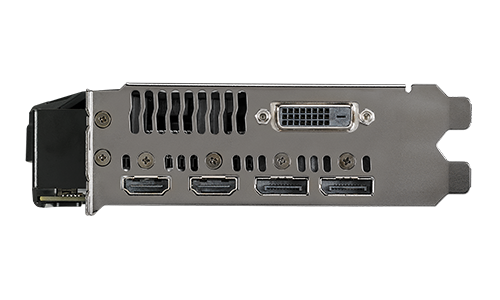 0dB Technology
Game in Complete Silence
Innovative 0dB technology stops the fan completely when the GPU temperature remains below 55°C, letting you enjoy light gaming in complete silence.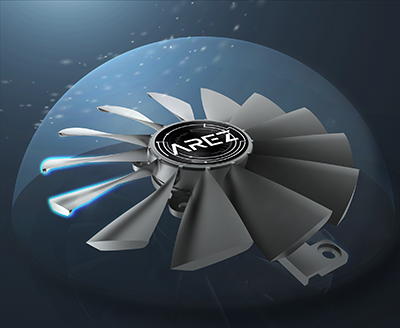 IP5X-Certified Dust Resistance
Longer Fan Lifespan
The fans in AREZ Dual series of RX 580 graphics cards are certified under the International Protection Marking (IP code) as IP5X dust resistant for improved reliability and a longer lifespan. This stringent certification process ensures AREZ Dual series of RX 580 graphics cards provide optimal fan performance, even under severe conditions.
Patented Wing-Blade Design
Max Air Flow with 105% More Air Pressure
Patented wing-blade fans delivers maximum air flow and 105% greater static pressure over the heat sink, while operating at an up to 3X quieter volume than reference cards.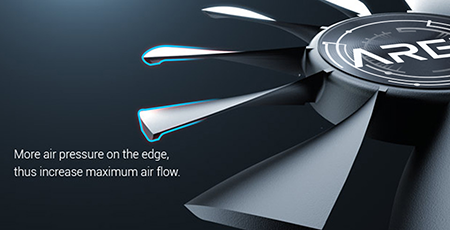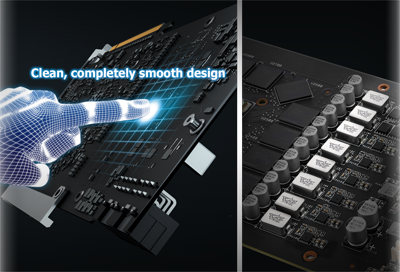 Auto-Extreme Technology with
Super Alloy Power II
Premium quality and best reliability
ASUS graphics cards are produced using Auto-Extreme technology, an industry-first 100% automated production process, and feature premium Super Alloy Power II components that enhance efficiency, reduce power loss, decrease component buzzing under load, and lower thermal temperatures for unsurpassed quality and reliability.
*this pic is for demonstration only
VR-Friendly HDMI Ports
Enjoy immersive virtual reality experience
AREZ Dual series of RX 580 graphics cards have two HDMI ports for connecting a VR device and display at the same time, so you can enjoy immersive virtual reality experiences anytime without having to swap cables.

GPU Tweak II with XSplit Gamecaster
GPU Tweak II:
Intuitive performance tweaking
Adjust clock speeds, voltages and fan speeds to tune your graphics card(s) exactly how you want to. Select between GPU Tweak's Standard or Advanced modes depending on your level of experience.

Choose Standard Mode to access Intuitive options for easy tweaking. This is great for those learning how to tune graphics cards. Alternatively try out the Advanced Mode for sophisticated and extensive tuning options that enable complete control for experienced overclockers.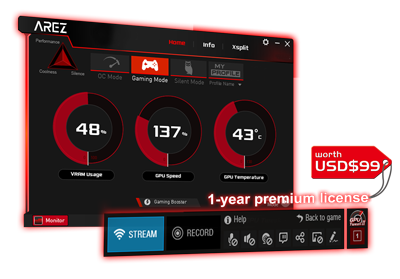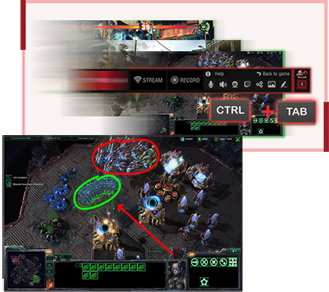 XSplitGamecaster:
Instant gameplay streaming
Now, you can also launch XSplit Gamecaster to bring up the in-game overlay and start streaming or recording your gameplay with the click of a button. You can also try the in-game annotations and video editor features to enhance your game stream experience.
Learn more about XSplitGamecaster
The Gamers Private Network: wtfast
Banish lag, latency and lost packets
We've included a six-month wtfast premium license* — a USD$53.95 value — to let you enjoy online gaming that's free from lag, latency and lost packets. The AI-driven, game-prioritizing services and real-time analytics enabled by wtfast, the Gamers Private Network, deliver lower ping for smoother, more fluid online gaming experiences. With an ASUS graphics card in your rig and wtfast on your side, you won't be left waiting. Learn more at here.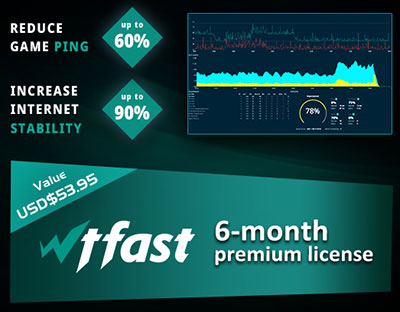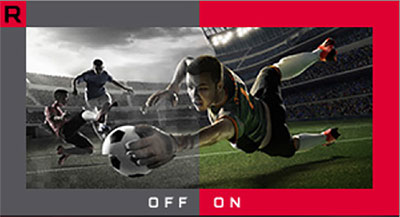 RADEON FREESYNC™ TECHNOLOGY
NO STUTTERING. NO TEARING. JUST GAMING.
Smoothness
Gaming shouldn't be a choice between choppy gameplay or broken frames. With AREZ DUAL RX 580, it doesn't have to be. Get fluid, artifact-free performance at virtually any framerate with Radeon FreeSync™ technology.1 Get effortlessly smooth gameplay with AREZ DUAL RX 580 with Radeon FreeSync™ technology in AMD Radeon™ GPUs, A-Series APUs and Ryzen CPUs with Radeon Vega graphics.1
*1. FreeSync is an AMD technology designed to eliminate stuttering and/or tearing in games and videos by locking a display's refresh rate to the framerate of the graphics card. Requires Monitor, AMD Radeon™ graphics and/or AMD A-Series APU compliant with DisplayPort™ Adaptive-Sync 1.2 (or newer). AMD Catalyst™ driver 15.2 Beta (or newer) required. Adaptive refresh rates vary by display; check with your monitor manufacturer for specific capabilities. Only select AMD Radeon GPUs and A-Series APUs supported; see www.amd.com/freesync for full details.
Radeon™ Software Adrenalin Edition
Radeon™ Software Adrenalin Edition, artfully designed and meticulously crafted to unleash the incredible power of performance and innovation built into Radeon™ Graphics through an incredibly intuitive and utterly beautiful user interface for both PCs and mobile devices.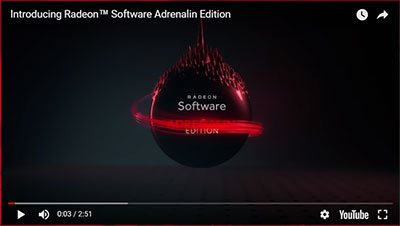 Powered by AMD Radeon™ RX 580

AMD Eyefinity Technology
Extend the view across up to 4 displays to immerse yourself in gameplay and entertainment.

AMD CrossFire Technology
Double the graphics available for your gaming with AMD CrossFire technology without any strings attached.

AMD FreeSync Technology
Puts an end to choppy gameplay and broken frames with fluid, artifact- free performance at virtually any framerate.

Microsoft DirectX® 12
Brings new levels of visual realism to gaming on the PC and get top-notch performance.
Compare (0)