Ideal for Tinker Board
Tinker Power Supply is specially designed with a 5V/3A power output, and is ideal for Tinker Board. Enjoy a stable system even when working at full capacity.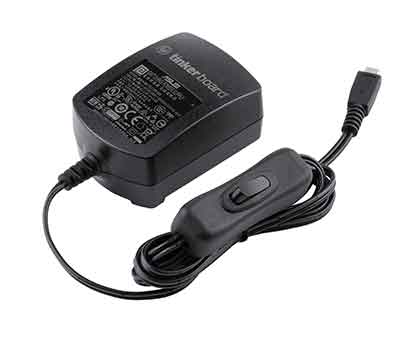 Solid Power Protection With Safety in Mind
Tinker Power Supply features short circuit protection, over voltage protection, over current protection and over temperature protection, ensuring the power supply works safely. In addition, it has been certified by and is in compliance with international safety standards such as IEC/UL 60950-1, further proving its quality.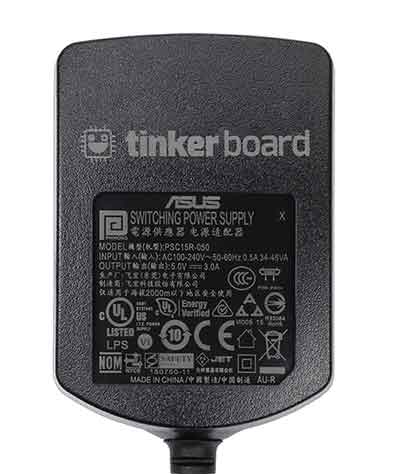 Cable with On/Off Switch
Single board computers are usually designed to be switched on when the power supply is connected. The inconvenience of constantly plugging and unplugging is gone: With the on/off switch you can now easily turn on and off your Tinker Board.