Fortified gaming with unwavering durability
When it comes to toughness, ASUS TUF Gaming FX10CP is designed to outlast all other desktop PCs in its class. This Windows 10 gaming desktop has been subjected to stringent quality testing for rock-solid stability and durability that goes far beyond standard. FX10CP is powered by up to an 8th Generation Intel® Core™ i7 processor with NVIDIA® GeForce® GTX 10-Series graphics, and features superfast Intel Wi-Fi for seamless online gaming.
THE FIRST TUF GAMING DESKTOP
BUILT TO TOUGHER STANDARDS
Infused with the spirit of The Ultimate Force (TUF), durability and stability are at the core of all TUF Gaming systems. Each TUF Gaming laptop and desktop is put through a series of rigorous quality tests that push it to the limit, ensuring only the very best for gamers. The Radiating-X design on its flanks isn't merely aesthetic, it's structurally-reinforced to ensure a tough, sturdy chassis.
DESIGN
TOUGH INSIDE, AND OUT
FX10CP embodies toughness and is one of the most durable gaming desktops available. From its textured brushed finish, dark armor-inspired colour scheme, and reinforced Radiating-X design – FX10CP not only looks tough, it is tough.
PERFORMANCE
EQUIPPED FOR ANYTHING
FX10CP is geared for FHD 1080p gaming — it's powered by latest 8th Generation Intel® Core™ i7-8700 or i5-8400 processors, with NVIDIA GeForce GTX 1050 graphics and superfast Intel Wi-Fi. There's also up to 32GB of 2666MHz DDR4 memory for quick and efficient multitasking, and a 512GB M.2 SSD for superfast game and app load times.
*Actual specification may vary according to configuration. Please check with your supplier for exact offers.
ASUS recommends Windows 10 Pro
FORMIDABLE FIREPOWER
The 8th Generation Intel Core i7-8700 and i5-8400 hexa-core processors are a massive step up from the previous generation. They increase the core count by 50%, resulting in faster performance with multithreaded workloads like content creation and editing, and with heavy multitasking like gaming while live-streaming.
BLAZINGLY-FAST WI-FI
FX10CP supports one of the fastest Wi-Fi standards available — the latest Intel 802.11ac Wave 2 provides data transfer rates of up to an incredible 1.7Gbps — 12X faster than baseline 802.11b/g/n! Additionally, the 2x2 wireless configuration offers up to 30% wider coverage than a 1x1 configuration. Stream your favorite high-resolution movies or play online with fewer connection drops, even if FX10CP is farther away from your router.
HIGH-PERFORMANCE MEMORY AND SSD
FX10CP features two DIMM slots to support up to 32GB of 2666MHz DDR4 memory to give you the perfect balance of performance and efficiency. It also has up to a 512GB M.2 SSD for superfast data-read speeds and shorter game and app load times. Faster read speeds aside, using an M.2 SSD as a system drive makes everything feel more responsive.
*Bundled peripherals are subject to change without notice. Please check with your supplier for exact offers.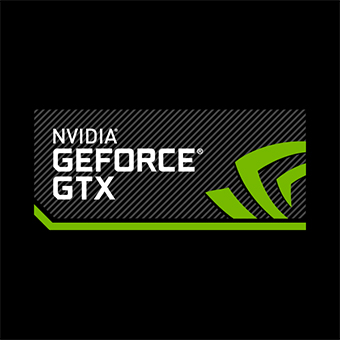 Ultimate Gaming Platform
Everyone deserves great gaming. That's why we created the fast, powerful GeForce® GTX 1050. Now, you can turn your laptop into a true gaming rig, powered by NVIDIA Pascal™—the most advanced GPU architecture ever created. It's loaded with innovative NVIDIA Game Ready technologies that let every gamer experience the latest titles in their full glory.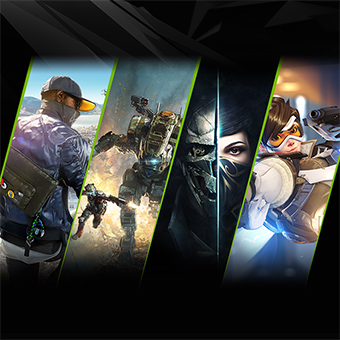 Performance
This advanced GPU boosts performance in high-definition games compared to previous-generation GPUs. It's created with the latest technologies and supports DirectX 12 features to deliver super-fast, smooth, power-efficient gameplay.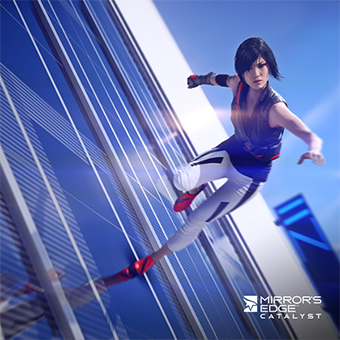 Game-Changing Technologies
Capture and share professional-quality in-game photos with NVIDIA Ansel™ technology. And watch every game come alive with NVIDIA GameWorks™ innovations that provide a true cinematic experience.
DURABILITY
UNMATCHED TOUGHNESS
Each TUF Gaming product is subjected to a series of rigorous quality tests, including drop and vibration, thermal, noise, and voltage testing to ensure it meets our exacting standards, and surpasses those of the competition.
*These tests are held in strict environmental conditions and under the supervision of quality test engineers. Product testing without proper controls or guidance may damage the product, and in some instances, create situations where there is significant risk of injury, disability, or death.
EXTREMELY ROBUST
Drop tests help ensure that the chassis and internal components of each TUF Gaming desktop are resistant to damage from unexpected drops. The reinforced Radiating-X side panel design allows it to be dropped from a height that's significantly higher than the industry standard.
Shock tests ensure FX10CP withstands impacts such as the accidental bumps or jarring movements that occur during shipping, or when you're on your way to a LAN party with your PC. In addition, extensive vibration testing ensures that the desktop chassis assembly and all internal components remain securely attached and maintain integrity.
Drop height
than standard
v
WITHSTANDS ENVIRONMENTAL EXTREMES
ASUS engineers amped up the thermal shock test, subjecting each FX10CP to numerous extreme temperature and humidity cycles on opposite ends of the scale. From dry, subzero temperatures to hot, humid environments, FX10CP holds up well and works perfectly right out of the box.
QUIET AND STABLE
FX10CP is subjected to acoustic tests to ensure its fans, hard drive, and power supply deliver the quietest performance possible. FX10CP generates just 30dB of noise at idle!
* ASUS TUF Gaming FX10CP with NVIDIA® GeForce® GTX 1050 graphics card, 8th Gen Intel® Core™ i7-8700 processor with 8GB DDR4 RAM.
ONE FITS ALL
FX10CP needs to be able to function anywhere in the world, so it's subjected to extreme voltage and frequency fluctuations. This ensures that it's able to cope with unstable power from a wall socket, without affecting performance or component lifespan.
Audio
IMMERSIVE SOUND EXPERIENCE
FX10CP features DTS Headphone:X™ technology to deliver an immersive and high-fidelity 7.1-channel virtual surround-sound experience that produces home theater-quality audio through headphones. DTS Headphone:X™ precisely emulates the experience of being surrounded by multiple speakers, making you completely aware of what's going on around you so you can hear where enemies are coming from. Whether you're playing games, watching a movie, or cheering on your favorite sports team, DTS offers several content modes to take you right into the heart of the action!
Immersive
Virtual Surround
THERMAL
STAY COOL DURING INTENSE GAMING SESSIONS
FX10CP has a thermal design featuring two isolated air chambers. The upper chamber houses the CPU and GPU, while the power supply unit and the HDDs can be found in the lower chamber. The isolated chambers provide cleaner airflow through the system, and prevent heat from the CPU and GPU from warming up the power supply unit and storage drives.
CONNECTIVITY
EXTENSIVE CONNECTIVITY
FX10CP gives you quick and easy access to all the essentials, with two USB 3.1 Gen 1 ports, audio combo jack, and DVD tray mounted front and center. Everything else you need, including the additional USB 3.1 Gen 1 and USB 2.0 ports, Gigabit Ethernet and HDMI output, are right where you expect them to be.
Compare (0)