All-In-One Smart Voice Router – AC2200 Tri-Band Mesh WiFi Router and Bluetooth speaker with AiMesh support and Amazon Alexa Built-in, AiProtection Pro network security powered by Trend Micro, Two 8W Stereo Speakers
Whole Home WiFi Range — Tri-band mesh network compatible with Lyra series ensures a strong connection in every corner of your home
Amazon Alexa Built-in — Voice control with Alexa enables users to listen to news and music, control smart-home devices and access thousands of skills.
Rich and Powerful Sound — Exclusive audio technology lets you enjoy your music in stereo sound with deeper bass and a wider frequency range.
Complete Network Security for Your Family — Lifetime free AiProtection powered by Trend Micro protects all connected devices, including IoT appliances.
You're in Control — The ASUS Lyra app enables PC-free setup, network management and diagnostics, and notifies you about any problems.
All-In-One Smart Voice Router
Lyra Voice is a revolutionary three-in-one mesh WiFi router with built-in Amazon Alexa and powerful stereo speakers. Connect all the smart devices throughout your home with stable Tri-band, AC2200-class Wi-Fi and protect your privacy with AiProtection Pro powered by Trend Micro™. Get help from Alexa and enjoy music in excellent sound quality by simply talking to Lyra Voice. Everything you need for smart living is here. All you have to do is 'ask.'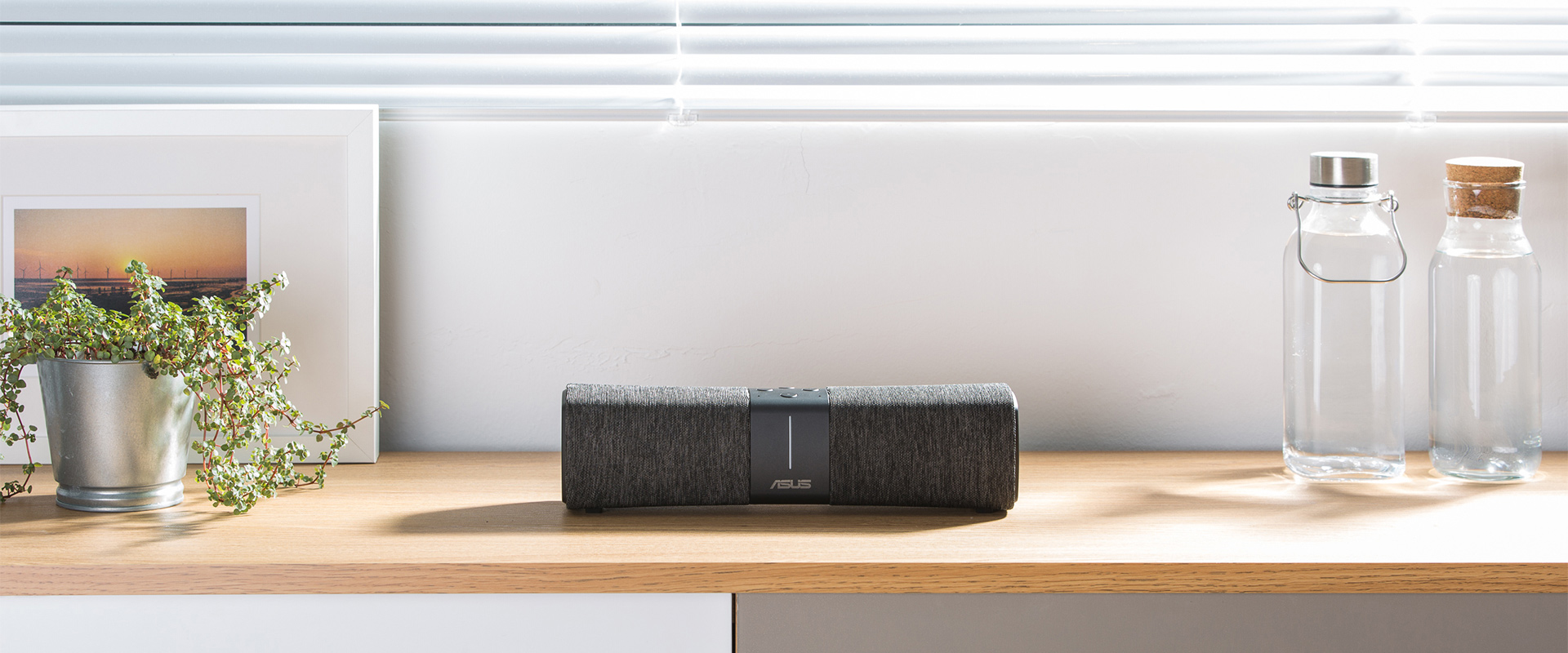 WiFi Extended. Your Voice Heard.
Lyra Voice works perfectly with virtually all WiFi routers on the market to extend your home's current WiFi signal. You can put Lyra Voice anywhere you need stronger WiFi and a helpful smart assistant.
Enjoy streaming music anywhere, whether you are making dinner in the kitchen or relaxing with friends on the patio.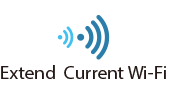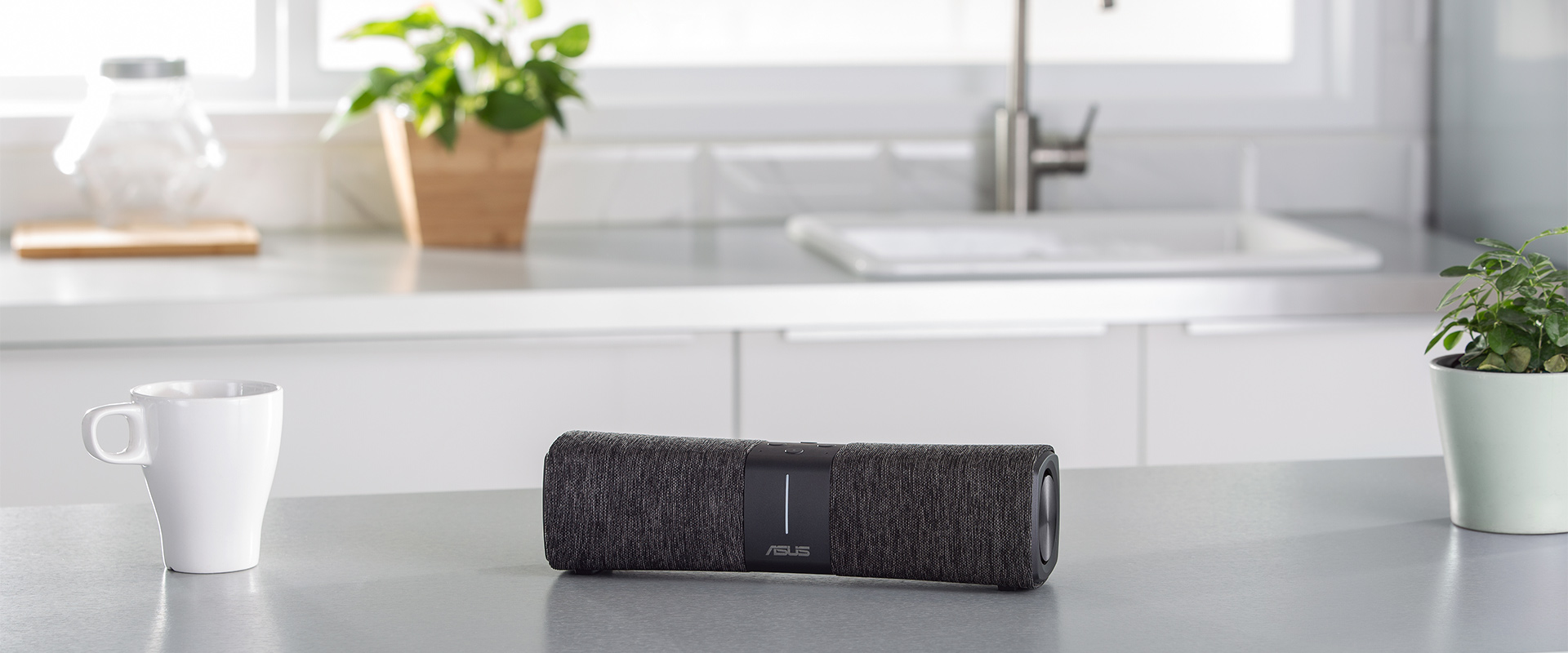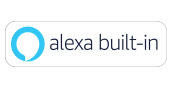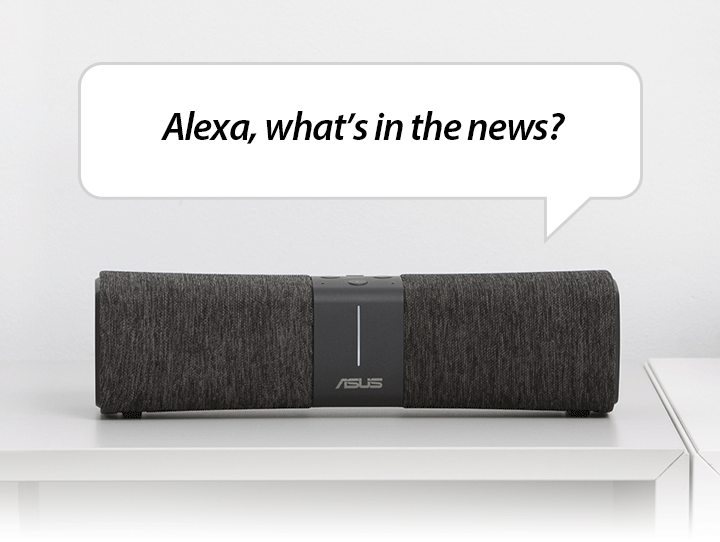 Alexa is not available in all languages and countries.
Safer Internet for Your Family and Devices
Lyra Voice includes AiProtection Pro powered by Trend Micro™ with automatic, regularly updated security signatures to protect your devices and personal data from internet threats. This strong security offers advanced parental controls, including the ability to block specific /websites and mobile app types.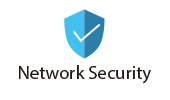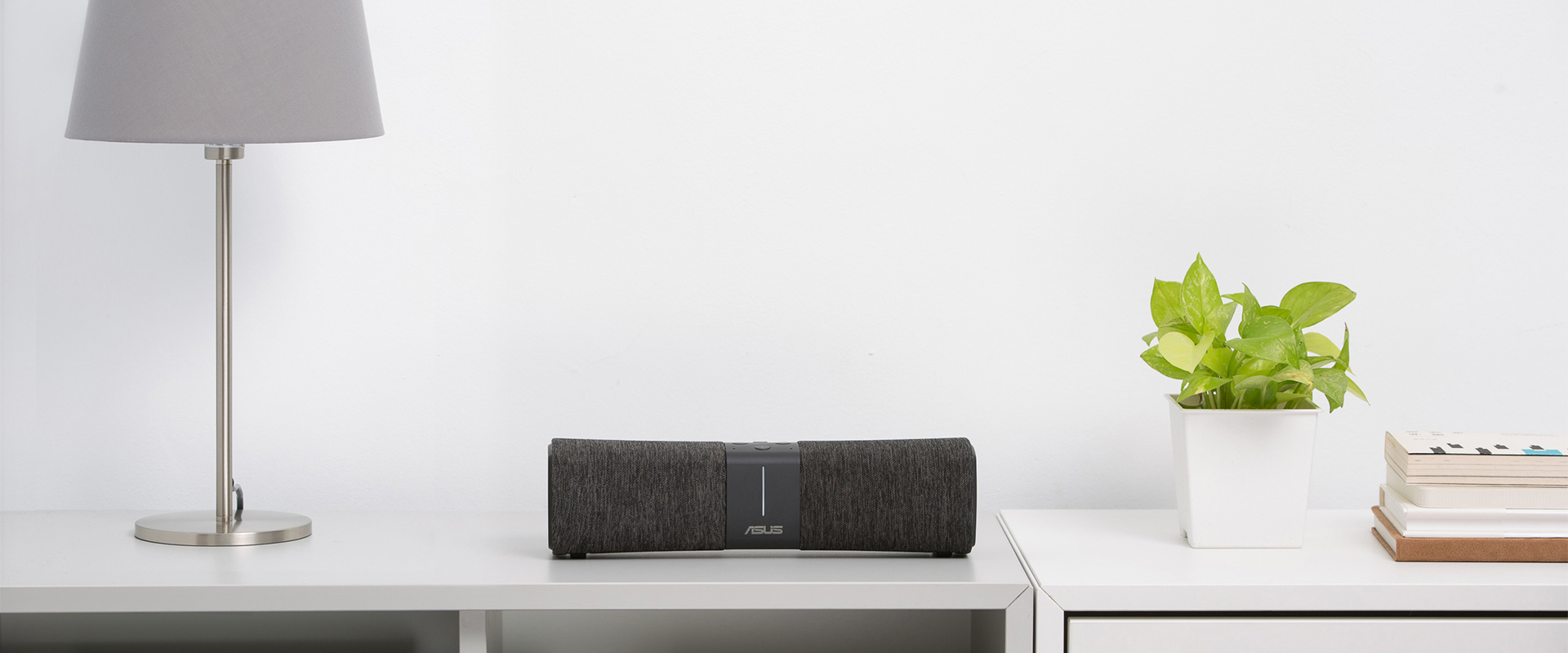 Stream Your Favorite Hits Across Platforms and Devices
Ask Alexa to play over 40 million songs across popular music streaming platforms* or stream any audio from your device via a Bluetooth connection.


*Some regions/countries may be unable to access certain music streaming service. Please check music platforms for availability in territories.
*Lyra Voice doesn't include any premium plan of music services.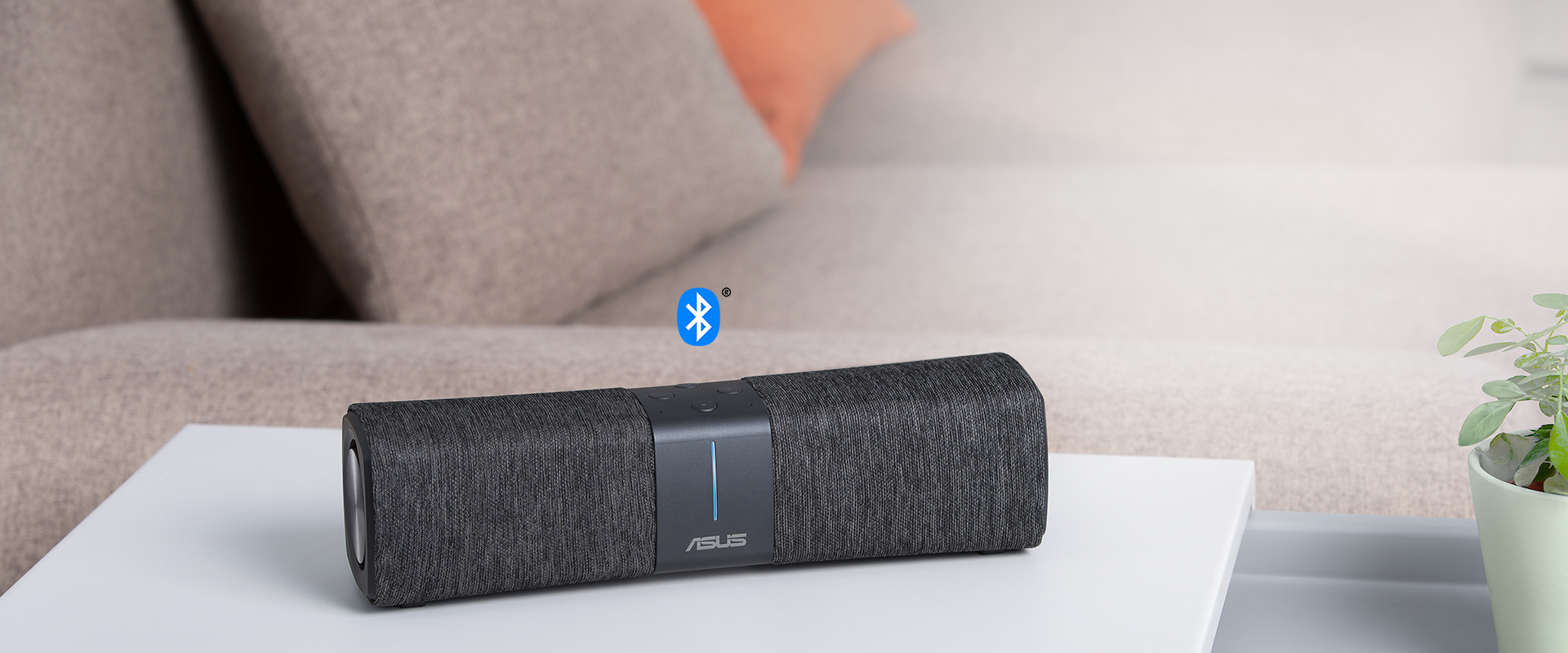 The Winner of the EHA Community Award 2018

-by Readers of the EHA member publications

CES 2018 Innovation Honoree

2019 iF Design Award

Best Wireless Networking Brand, the 5th straight year

- Hardware Zone, Singapore
Lyra Voice - The Way You Want
Lyra Voice supports three modes, you can use it as standalone router, part of your AiMesh whole-home WiFi system or an wifi extender for any router you currently own.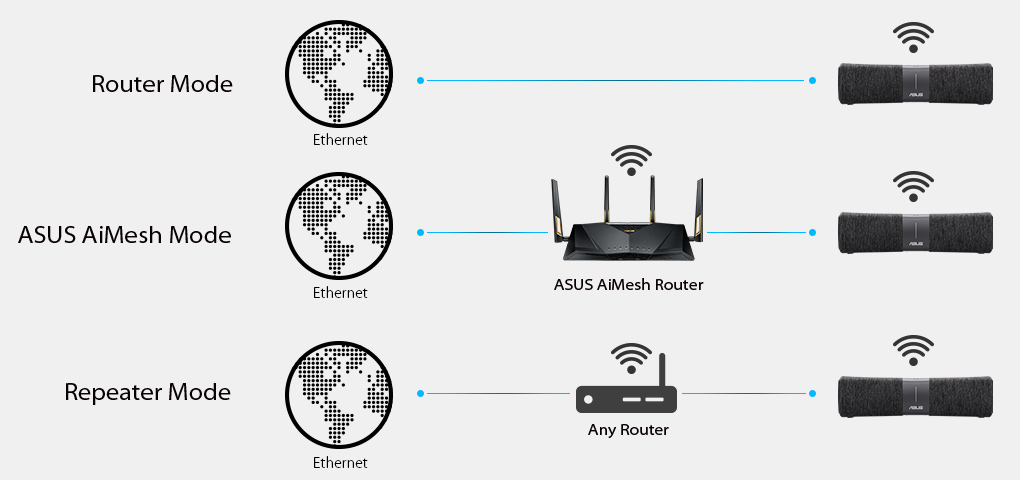 Blanket Mesh WiFi Everywhere Your Home
Lyra Voice features ASUS AiMesh technology, enabling you to combine all AiMesh-compatible routers into one WiFi system and enjoy a stable WiFi signal everywhere your home. AiMesh routers 'talk to' each other, monitor the signal strength to all connected devices, and switch device connections seamlessly among them as necessary to provide the best WiFi experience. All the powerful networking functions on the primary router can be applied across the system as well.
Learn more about AiMesh technology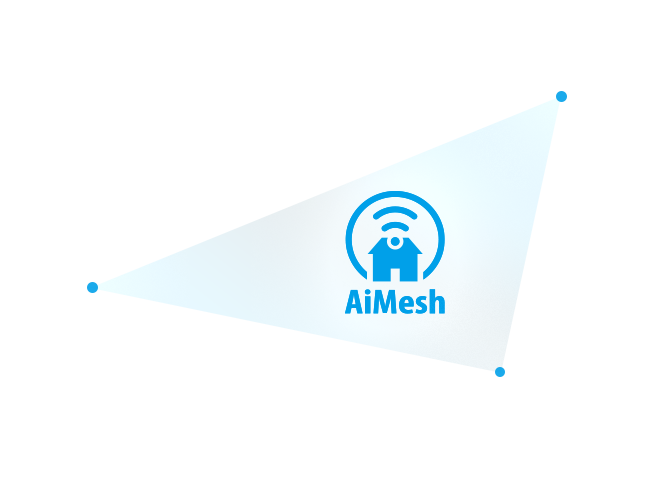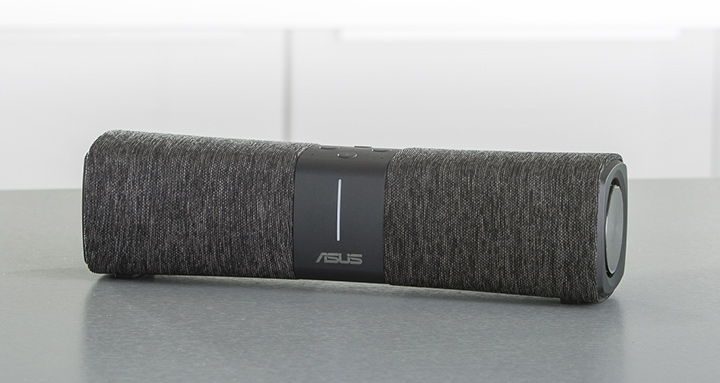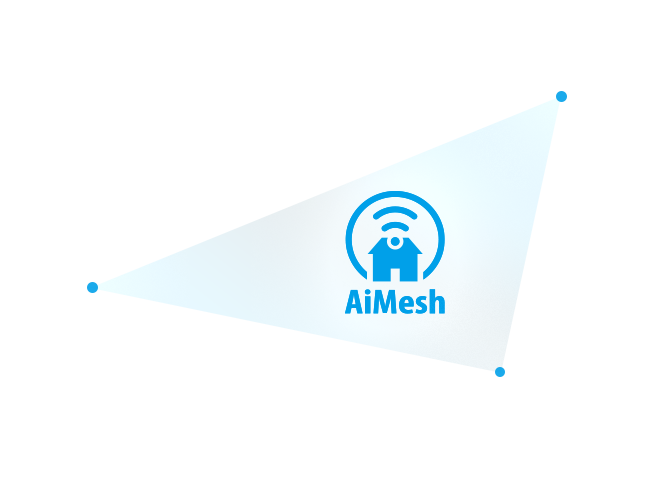 With Lyra Voice, you can keep all smart devices connected with smooth WiFi, and control over 20,000 devices worldwide via Alexa Skills. Lyra Voice has three WiFi frequency bands, meaning more capacity to contain all your WiFi devices. Also, the MU-MIMO technology enables Lyra Voice to transfer data with two compatible devices simultaneously, so they don't have to cue up waiting for each other. These WiFi designs make Lyra Voice an ideal choice as the hub of your smart devices.
Learn more about Alexa Skills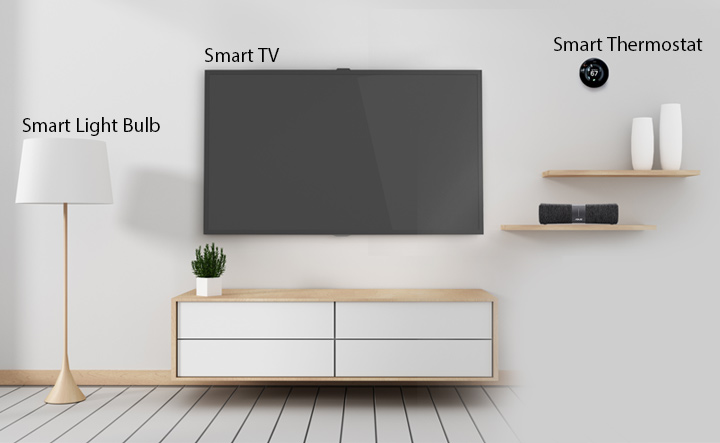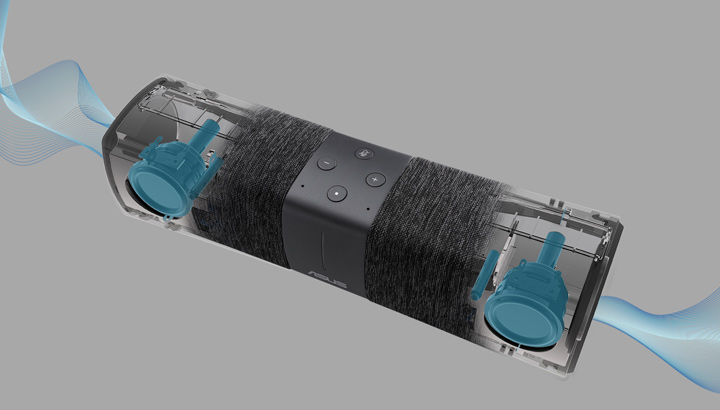 Immersive Surround Sound with Stereo Speakers
Lyra Voice includes two stereo speakers inside along with passive radiators and bass reflex ports to extend resonance of low frequency sound. This sophisticatedly crafted speaker design plus DTS surround sound technology that enhancing the spaciousness of the sound enables Lyra Voice to deliver immersive sound performance.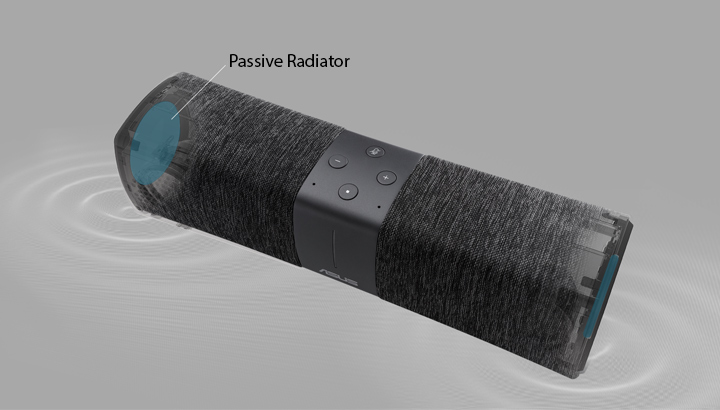 Ultra-wide Extension for Bass Music
Lyra Voice is designed with two passive radiators with concentric circle mark and hair-line surface treatment on the left and right speakers. This design can help to enhance the wideness and strength of bass extension when playing low-frequency music source.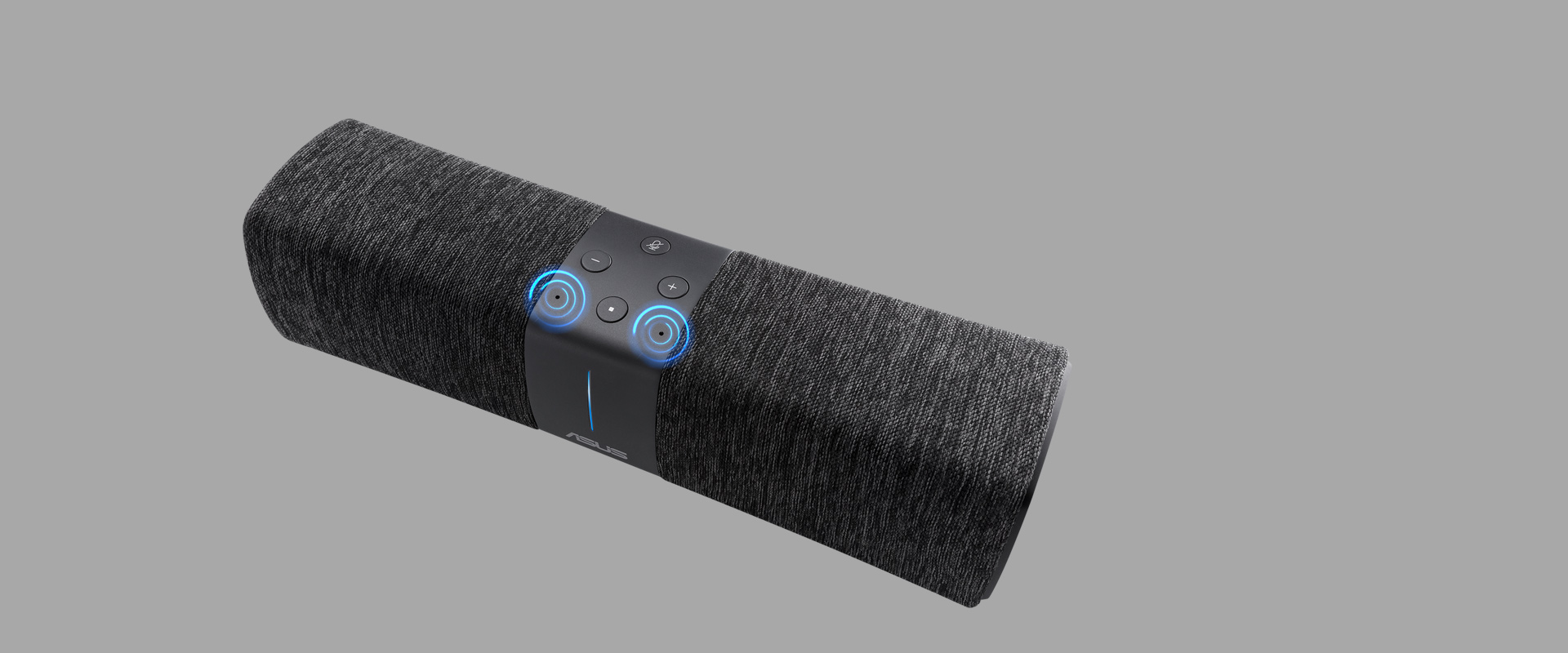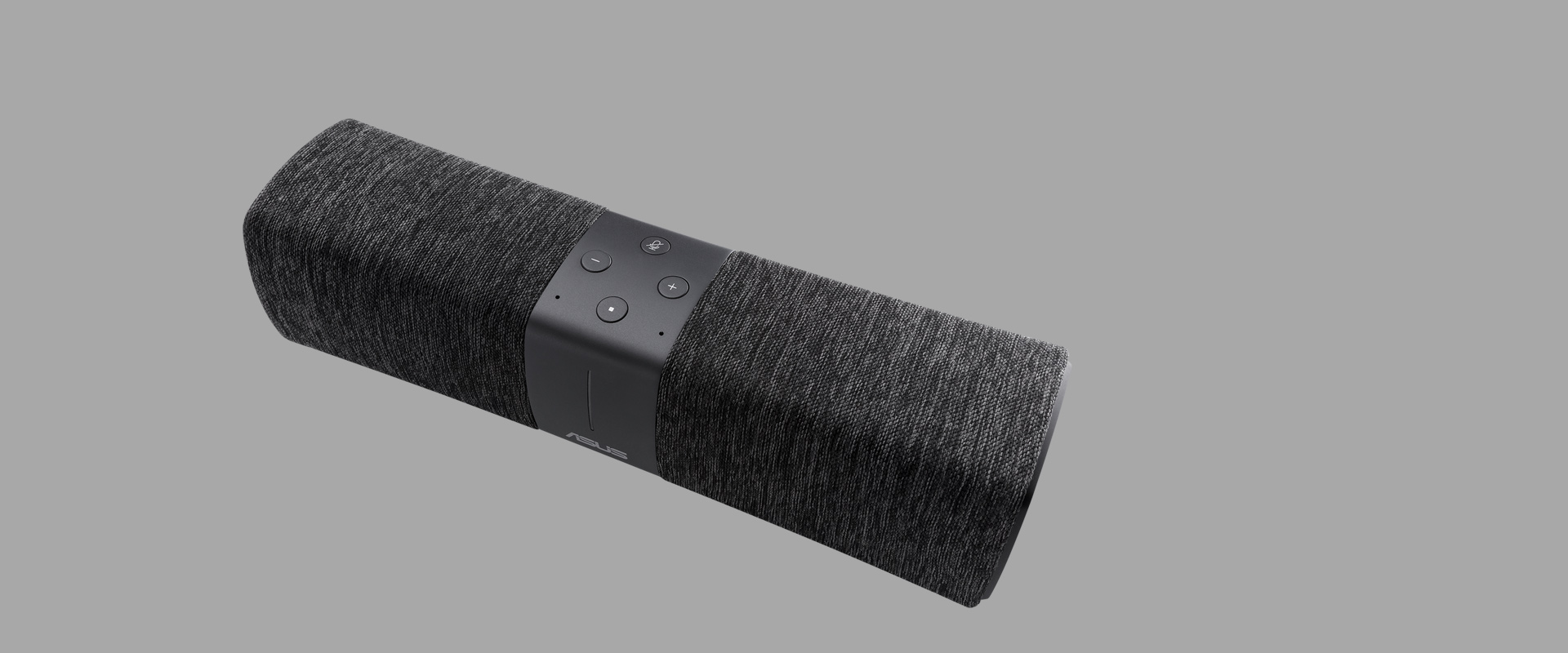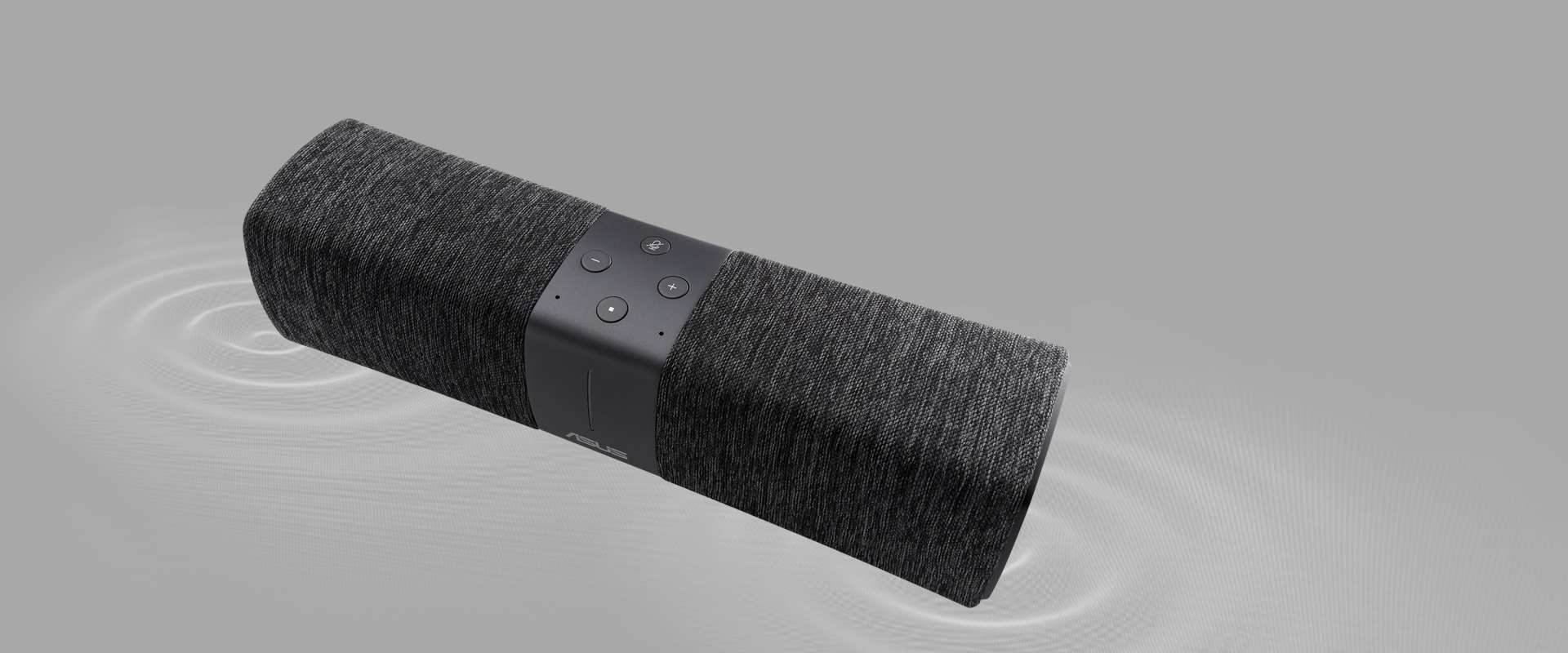 Your Voice Heard Loud and Clear
Using far-field voice recognition technology and noise cancellation, Lyra Voice can hear your voice from any direction, even while playing music. When you say the word, 'Alexa', the LED on the front panel of Lyra Voice turns blue, indicating it is ready for your voice command.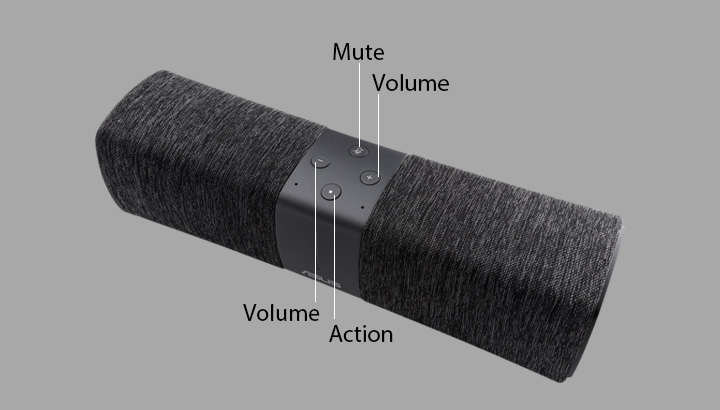 Although Alexa listens to you from a distance, you can still operate basic controls using the physical buttons on Lyra Voice.
Wake Alexa up, turn up the volume, or mute the microphone for privacy.


Make the Internet a Safer Place for Everyone
All your family members, young or old, are exposed to the dangers of internet every single moment they're online. Lyra Voice includes AiProtection Pro with Advanced Parental Controls to give you total peace of mind, with commercial grade security for your home network and comprehensive, easy control of the online experience for each family member and each device, all via the mobile app.
Learn more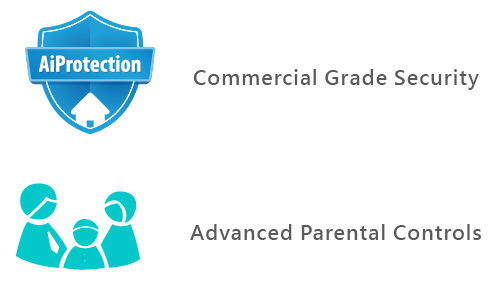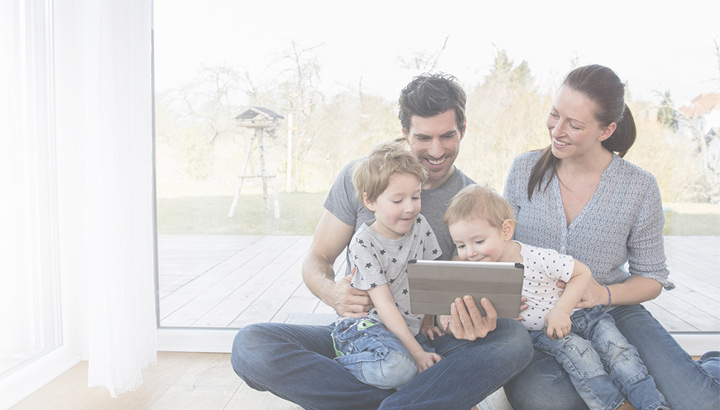 No Subscription Fee

Some routers only offer 3 years of protection, ASUS AiProtection has you covered for the life of your product

Protection Against Attacks

Intrusion Prevention System (IPS) blocks all common internet-based attacks.

Block Access to Malicious /websites

AiProtection uses Trend Micro's official database to identify and block known malicious sites, preventing infection even before you click.

Infection Detection and Blocking

Even if an already-infected device is connected to Lyra Voice, AiProtection prevents any personal data on the device from being compromised.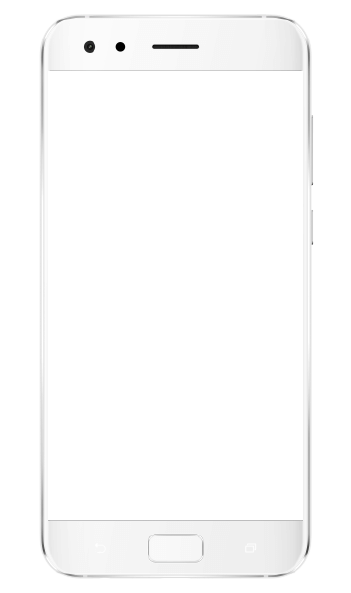 Advanced Parental Controls
Keep your kids safe when they explore the internet. The state-of-the-art parental controls in AiProtection integrate all the management functions you need in one place and the intuitive interface makes it super easy to view and apply security settings to all the devices owned by individual family members.*


---
Internet Activity Dashboard*

View each family member's internet activity on a clear graphical dashboard showing the peak time and what kind of content they are viewing. You can group devices that belong to your children to view aggregated data and apply scheduled block times and content filters with just a few taps.



Kid-Safe Preset*

Check the box when editing a device and profile, and the preset automatically applies filters for inappropriate content to all their devices.



Schedule Block Time

Reserve valuable family time or help your children develop responsible behavior by selecting scheduled time periods to block internet access on specific devices.



Content Filter*

Block specific categories of mobile apps and /websites, and apply these settings to all devices belonging to individual family members. The advanced filtering integrates Trend Micro's Deep Packet Inspection (DPI) engine to filter not only by website URL, but also by the internet packets themselves, which means it filters content viewed not only in a web browser, but also within mobile apps on your devices.*


View each family member's internet activity on a clear graphical dashboard showing the peak time and what kind of content they are viewing. You can group devices that belong to your children to view aggregated data and apply scheduled block times and content filters with just a few taps.



Check the box when editing a device and profile, and the preset automatically applies filters for inappropriate content to all their devices.



Reserve valuable family time or help your children develop responsible behavior by selecting scheduled time periods to block internet access on specific devices.



Block specific categories of mobile apps and /websites, and apply these settings to all devices belonging to individual family members. The advanced filtering integrates Trend Micro's Deep Packet Inspection (DPI) engine to filter not only by website URL, but also by the internet packets themselves, which means it filters content viewed not only in a web browser, but also within mobile apps on your devices.*


Compare (0)