Product
BR1100CKA, BR1100FKA
POWER & WIFI INDICATOR Introduction
At-a-glance student support
ASUS BR1100 has a bright Good-to-go LED indicator integrated into its top cover. This enables educators to see at a glance if a particular student's laptop is facing internet connectivity or power problems — giving teachers a heads up when a student might need help.
LED indicator status :
On: Normal operation.
Slow blinking: Less than 20% battery power remaining.
Fast blinking: No WiFi or 4G connection.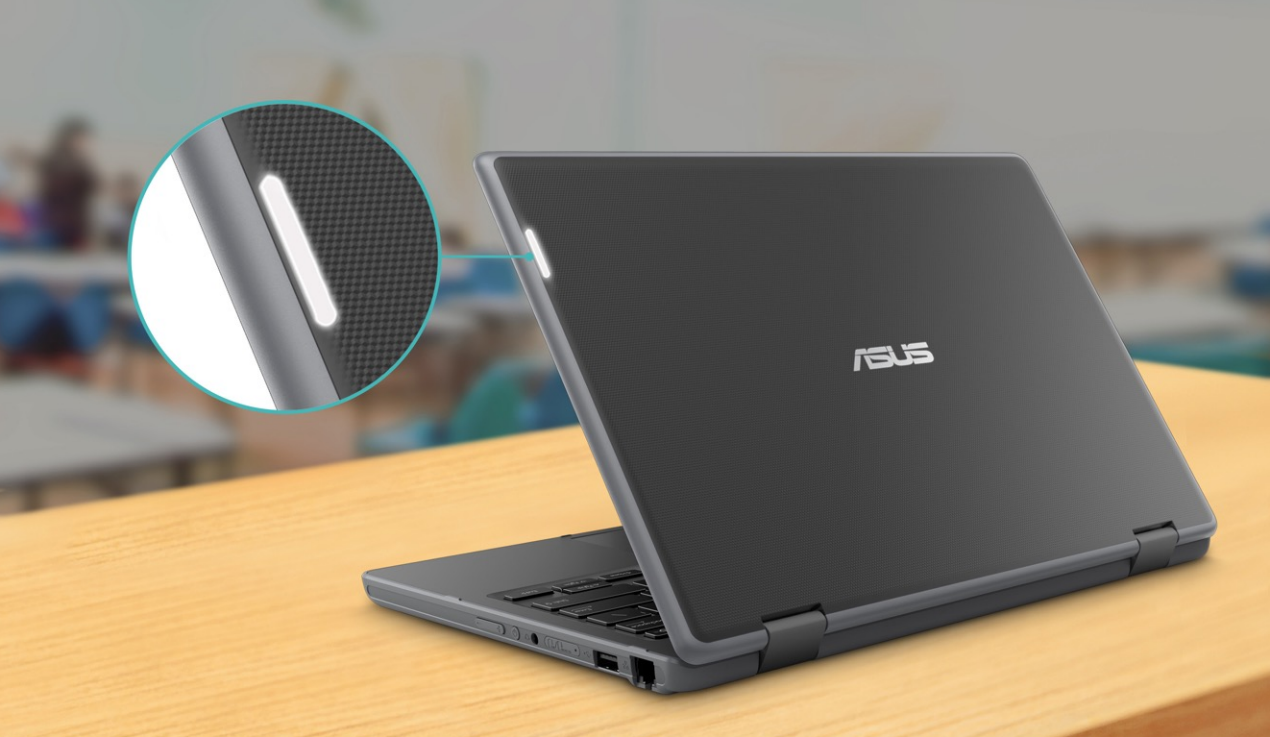 Q & A
Q : Press key "Fn +1" can not control the Good-to-go LED.
A : Please update BIOS to 314 version(or above), and check does Asus Business Utility version is above v3.5.10.0, or update via ASUS Live Update. After updated complete, please reboot and use key "Fn +1" to control the Good-to-go LED.