過酷な環境にも耐える防塵ファンを搭載するホワイトカラーのGTX 1050 Tiビデオカード
- NVIDIA GeForce GTX 1050 Ti搭載
- コアクロック(GPU Boost時):1,392MHz
- コアクロック:1,290MHz
- メモリスピード:7Gbps
- メモリバス:128bit
- ビデオメモリ:GDDR5 4,096MB
- DisplayPort 1.4×1、HDMI 2.0×1、DVI-D×1
- 過酷な環境にも耐える防塵ファンを搭載
- 基板への部品取り付けを機械で完全自動化することで究極の精度を実現
- 高性能高耐久なASUS独自部品の「Super Alloy Power II」を使用
- 高機能リアルタイムハードウェアモニタ&OCツール「GPU Tweak II」を付属
- ゲーム動画の配信&リアルタイムハードウェアモニタの「XSplit Gamecaster」を付属

The Sweet Spot Performance
ASUS Dual series of GeForce® GTX 1050 Ti comes equipped with dual fan design for 2X greater air flow. While exclusive Auto-Extreme Technology with Super Alloy Power II components for superior stability. GPU Tweak II with XSplit Gamecaster that provides intuitive performance tweaking and real-time streaming. It provides best experience in games such as Overwatch, Dota 2, CS Go and League of Legend.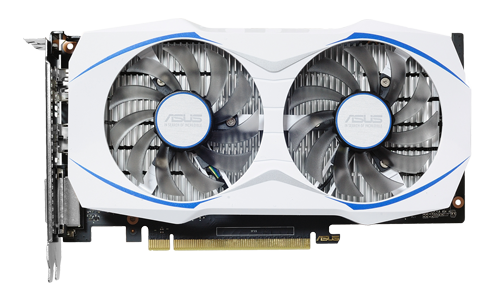 I/O Ports Highlight
1 X Native DVI-D
1 X Native HDMI 2.0
1 X Native DisplayPort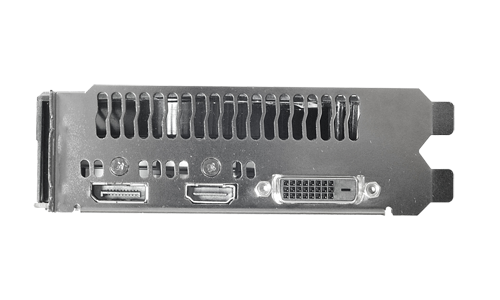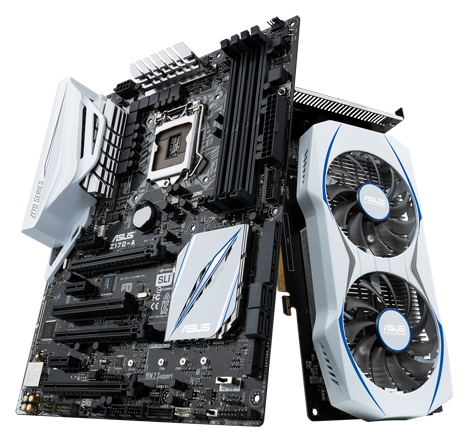 Optimized Style and Performance
Perfectly matched with ASUS Z170 motherboards
ASUS Dual series of GeForce® GTX 1050 TI graphics card and ASUS Z170 motherboards share perfectly matching color themes and are ready for Windows 10. Dual series of GeForce® GTX 1050 TI is equipped with DirectX 12 to squeeze more graphics performance from the CPU and prevent GPU bottlenecks.
Dual Fan Cooling
2X greater airflow.
Twin optimized fans carefully selected by engineers drive 2X greater airflow performance, combining enhanced cooling with a more pleasant gaming and computing environment.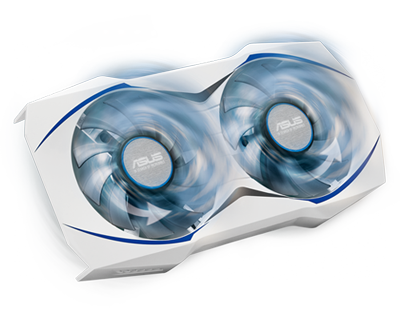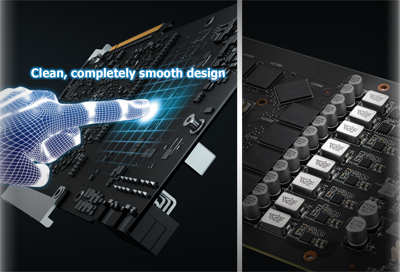 Auto-Extreme Technology with Super Alloy Power II
Premium quality and the best reliability
ASUS graphics cards are produced using Auto-Extreme technology, an industry-first 100% automated production process, and feature premium Super Alloy Power II components that enhance efficiency, reduce power loss, decrease component buzzing under load, and lower thermal temperatures for unsurpassed quality and reliability.


*this pic is for demonstration only
GPU Tweak II with XSplit Gamecaster
Tweak Till Your Heart's Content
Redesigned with an intuitive, all-new UI, GPU Tweak II makes overclocking easier and more visual than ever, while still retaining advanced options for seasoned overclockers. With one click, the new Gaming Booster function maximizes graphics performance by removing redundant processes and allocating all available resources automatically. XSplit Gamecaster lets you easily stream or record your gameplay right from a convenient, in-game overlay.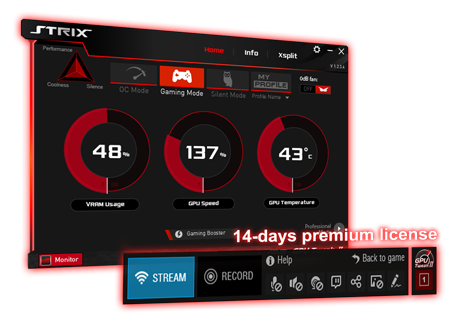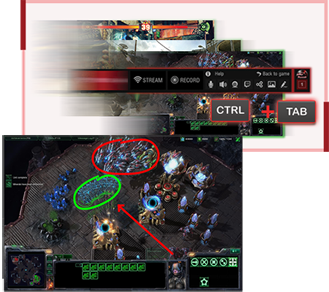 XSplit Gamecaster: Stream and Record Your Gameplay Instantly
Now, you can also launch XSplit Gamecaster to bring up the in-game overlay and start streaming or recording your gameplay with the click of a button. You can also try the in-game annotations and video editor features to enhance your game stream experience.
Learn more about XSplit Gamecaster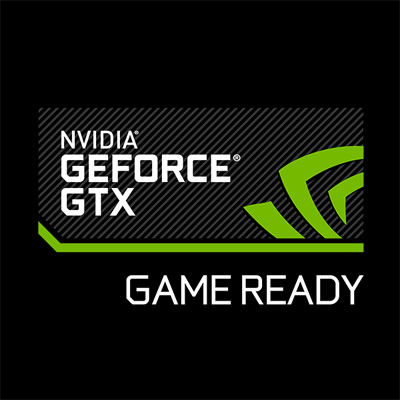 Game Ready
Extraordinary performance. Game-changing experiences. Perfectly tuned. Game Ready with GeForce GTX 10-Series graphics cards.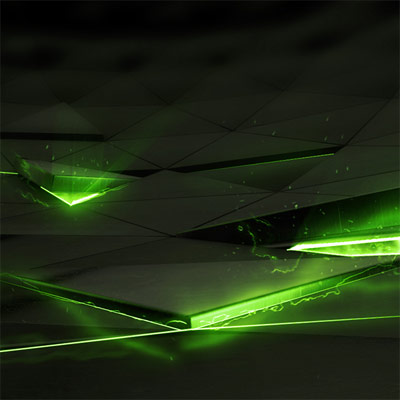 Latest Architecture
Experience incredible performance in high-definition games, powered by NVIDIA Pascal™—the most advanced GPU architecture ever created.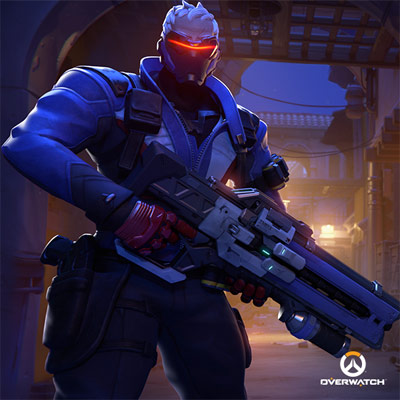 Great Gaming
Fast, easy access to NVIDIA Game Ready drivers lets every gamer turn their PC into a true gaming rig and take on the latest titles in their full glory.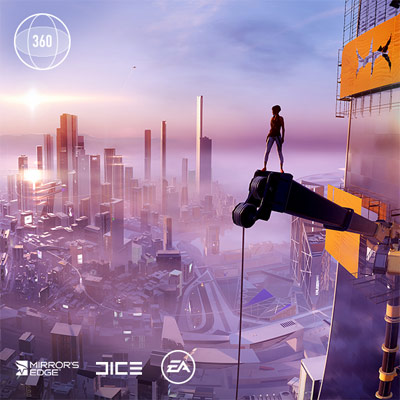 GeForce Platform
Advanced graphics technologies like NVIDIA Ansel™ in-game photography and NVIDIA GameWorks™ give you a highly interactive, cinematic experience.

Powered by
NVIDIA® GeForce® GTX 1050 TI

NVIDIA GPU Boost™ 3.0
Dynamically maximizes clock speeds based on workload and allows enthusiast-class controls that allow gamers to push performance to new levels.

NVIDIA G-SYNC™ Technology
NVIDIA G-SYNC is groundbreaking display technology that delivers the smoothest gaming experience ever. G-SYNC's revolutionary smoothness is achieved by synchronizing display refresh rates to the GPU in your GeForce GTX-powered desktop or notebook, eliminating screen tearing and minimizing display stutter and input lag. NVIDIA G-SYNC requires a qualified NVIDIA G-SYNC display panel on the notebook or a NVIDIA G-SYNC monitor.

PCIE 3.0
Delivers double the bandwidth per lane of PCIe Gen 2 for faster GPU –CPU communication
Compare (0)