부드러운 성능을 제공하는 ASUS Turbo GeForce® GTX 1070 Ti
듀얼 볼 베어링 을 통한 부드러운 동작으로4배 향상된 수명과 냉각성
Super Alloy Power II 와 업계 유일의Auto-Extreme기술을 통한 최상의 품질과 최고의 신뢰성
VR구성을 위한 HDMI 포트
사용자 정의 가능한 백라이트 로고를 통한 자신만의 독창성 부여
직관적인 성능 컨트롤과 실시간 스트리밍을 위한 GPU Tweak II, XSplit Gamecaster
NVIDIA ANSEL을 통한 획기적인 게임 내 스크린샷 캡쳐
NVIDIA GameWorks를 통한 인터렉티브하고 시네마틱한 부드러운 게임 플레이

Perfect Your Build
ASUS Turbo GeForce® GTX 1070 TI comes equipped with a dual ball-bearing fan for a 2X longer card lifespan and exclusive Auto-Extreme Technology with Super Alloy Power II components for superior stability. Customizable backlit logo enables a system personalization and VR-friendly HDMI ports let gamers easily enjoy immersive virtual reality experiences. ASUS Turbo GeForce® GTX 1070 TI also has GPU Tweak II with XSplit Gamecaster that provides intuitive performance tweaking and instant gameplay streaming.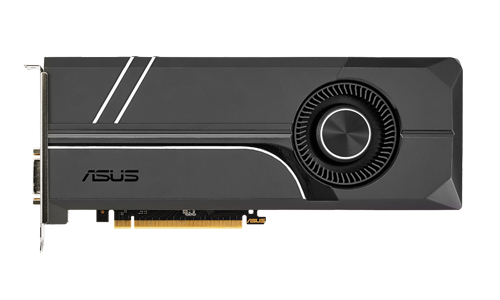 I/O Ports Highlight
1 x Native DVI-D
2 x Native HDMI 2.0
2 x Native Display Port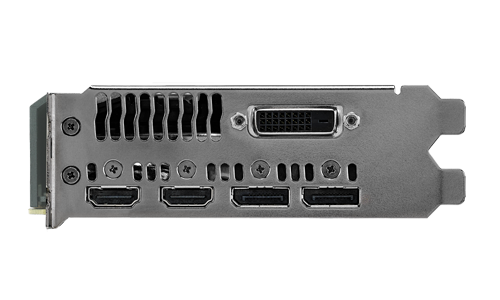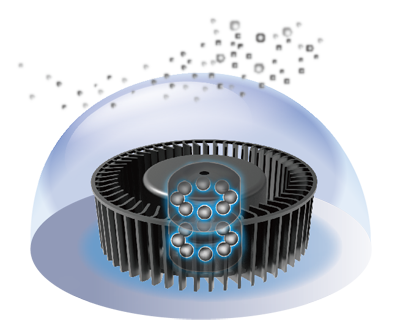 Dual-Ball Bearing Fan
2X longer lifespan
Without the problem of oil drying common in sleeve-bearing fans, the dual-ball bearing fan on ASUS Turbo GeForce® GTX 1070 TI lasts 2X longer. With reduced friction, it also runs smoother, further improving card lifespan and cooling efficiency.
Auto-Extreme Technology with
Super Alloy Power II
Premium quality and best reliability
ASUS graphics cards are produced using Auto-Extreme technology, an industry-first 100% automated production process, and feature premium Super Alloy Power II components that enhance efficiency, reduce power loss, decrease component buzzing under load, and lower thermal temperatures for unsurpassed quality and reliability.
*this pic is for demonstration only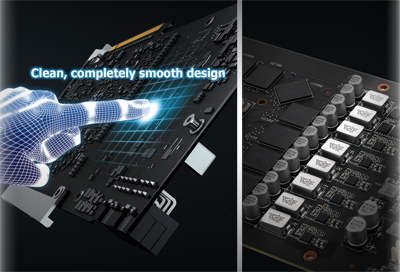 VR-Friendly HDMI Ports
Enjoy immersive virtual reality experience
ASUS Turbo GeForce® GTX 1070 TI graphics cards have two HDMI ports for connecting a VR device and display at the same time, so you can enjoy immersive virtual reality experiences anytime without having to swap cables.
Customizable
Backlit Logo
An unique look for your system
ASUS Turbo GeForce® GTX 1070 TI comes with an LED backlit ASUS logo that you can swap with your own custom design for a truly unique look.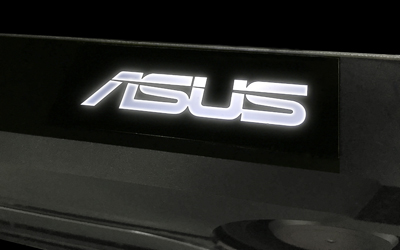 GPU Tweak II with XSplit Gamecaster
GPU Tweak II:
Intuitive performance tweaking
Adjust clock speeds, voltages and fan speeds to tune your graphics card(s) exactly how you want to. Select between GPU Tweak's Standard or Advanced modes depending on your level of experience.

Choose Standard Mode to access Intuitive options for easy tweaking. This is great for those learning how to tune graphics cards. Alternatively try out the Advanced Mode for sophisticated and extensive tuning options that enable complete control for experienced overclockers.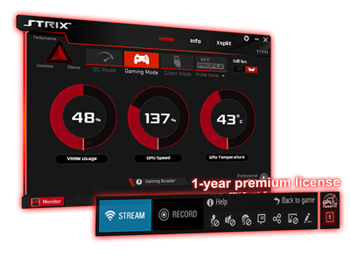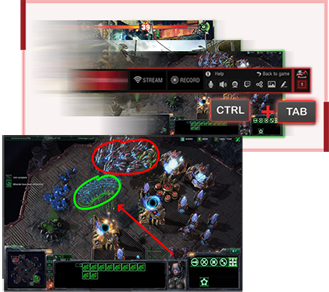 XSplitGamecaster:
Instant gameplay streaming
Now, you can also launch XSplit Gamecaster to bring up the in-game overlay and start streaming or recording your gameplay with the click of a button. You can also try the in-game annotations and video editor features to enhance your game stream experience.
Learn more about XSplitGamecaster

Powered by
NVIDIA® GeForce® GTX 1070 TI

GeForce® GTX VR Ready
Discover next-generation VR performance, the lowest latency, and plug-and-play compatibility with leading headsets—driven by NVIDIA VRWorks™ technologies.

NVIDIA® G-SYNC ready
Delivers the smoothest and fastest gaming experience by synchronizing display refresh rates to the GPU, eliminating screen tearing and minimizing display stutter and input lag.

NVIDIA® SLI Support
Multi-GPU technology for extreme performance.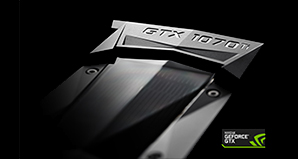 GEFORCE® GTX 1070 Ti
Take on today's most challenging, graphics-intensive games without missing a beat. The GeForce GTX 1070 Ti and GeForce GTX 1070 graphics cards deliver the incredible speed and power of NVIDIA PascalTM –the most advanced gaming GPU ever create. This is the ultimate gaming platform. #GameReady.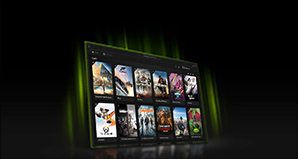 GEFORCE EXPERIENCE™
Automatically update your drivers. Optimize setting. Capture and share video, screenshots, and livestreams. Even win reward.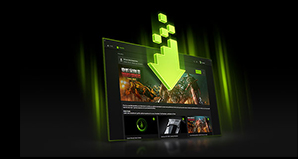 GAME READY DRIVERS
Get the Perfect Driver for Every Title. The ultimate gaming performance at launch, and beyond-so you're always ready to game.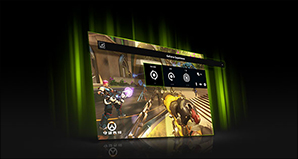 NVIDIA SHADOWPLAY™
Record and share your greatest gaming moments. Easily record gameplay, capture screenshots, and share.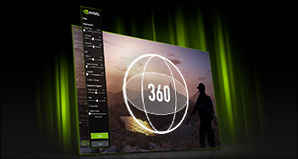 NVIDIA ANSEL
A revolutionary new way to capture in-game shots, view in 360 degrees, and edit with post-process filters.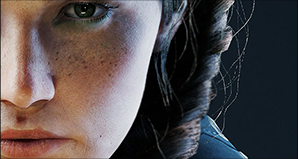 DIRECTX 12
Power new visual effect and rendering techniques for more lifelike gaming.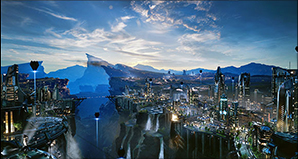 4K AND HDR
Game with High Dynamic Range for the best color contrast and realism, plus 4K for crystal-clear fidelity.
Compare (0)