MyASUS
Your PC Just Got Better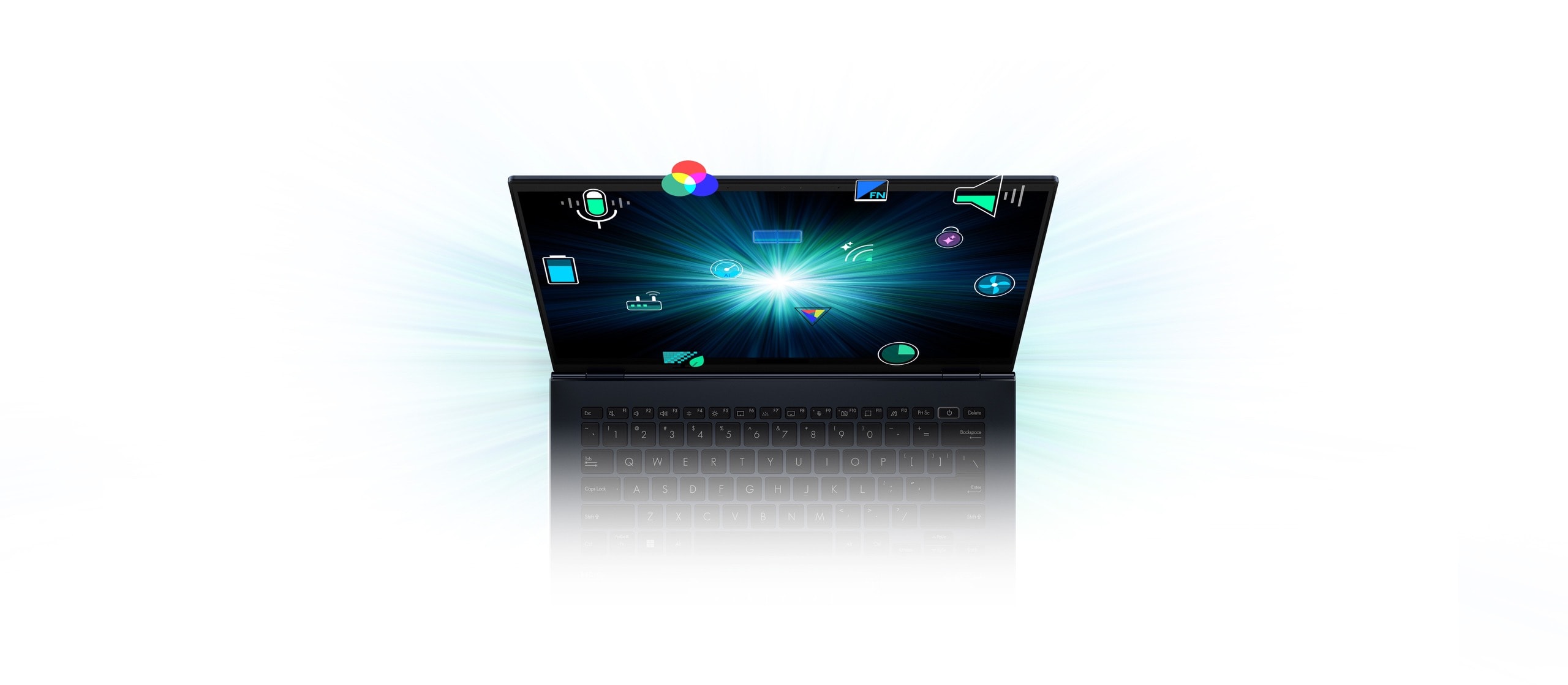 MyASUS provides easy access to ASUS apps* that are designed to help you maintain your system, update your software, optimize your PC performance, and contact ASUS for after-sales service and support. You can also access ASUS Promotion for a huge range of popular app downloads and exclusive offers.
* Software included may vary by model.
Link to MyASUS
Seamlessly integrate your PC and phone
The Link to MyASUS feature seamlessly integrates your PC with your phone. You can now send a photo or video you've just captured from your phone to your PC, or make phone calls which routed through your PC's speakers and microphones. If you're working away from the office, you can easily access your work files remotely from your mobile device, anywhere, anytime! Link to MyASUS simplifies your life!
File Transfer / URL Share / Hands-free Phone Call / Remote Access / Shared Cam
Customization
Personalize and optimize your

PC experience
Get the very best out of your display with ASUS Splendid and ASUS Tru2Life technology. Optimize your laptop's battery usage, adjust cooling fans, configure AI Noise-Canceling, or manage your WiFi connections. Start making your PC really personal!
Splendid / Tru2Life / Battery Health Charging / Fan profile / ASUS Intelligent Performance Technology / AI Noise-Canceling Technology / WiFi SmartConnect / TaskFirst / Function Key Lock / ASUS OLED Care / Target Mode / ASUS AiSense Camera / Automatic Keyboard Backlight
System Diagnosis
Thorough PC check with just a click
When hardware problems are encountered, this pre-installed tool helps automatically identify potential sources of the issue.
One-Click Diagnosis / Encountered-Problem Check
Customer Service
Your service agent — anytime, anywhere
Contact ASUS customer support via phone, email or online chat. You can also track the repair status in real time when your device is returned for repair.
Instant support / Repair status tracking / ASUS Premium Care / LiveUpdate / Switch & Recovery
ASUS Promotion
Easy access to

great software
ASUS Promotion is a portal that gives you access to popular apps, exclusive special offers, and the latest product information personalized just for you. It's the safe way to get apps to enhance your ASUS PC.
ASUS AppDeals / Worry-free shopping
ASUS One
Get the complete range of controls
A portal that lets you change settings for other ASUS devices. With an ASUS One ID, you can get the complete range of services and controls
Router Settings / Display Settings