High-performance mini PC with 8th Gen Intel® processors, Windows 10 Pro, DDR4 RAM, multiple storage design, Optane™ memory, 4K UHD video output, support for up to three displays and USB 3.1 Gen2
Windows 10 Pro: ASUS recommends Windows 10 Pro for business. Other editions also available.
8th Gen Intel® Core™ i7, i5, i3, Pentium®Gold and Celeron® processors
World's smallest PC with five storage bays — Fits one M.2 SATA/PCIe SSD and up to four 2.5-inch SSDs or HDDs
Versatile modular design with three chassis configuration options* for a wide range of applications
Intel® Core i+ support with Optane™ memory acceleration for 2X data speeds
Space-saving design with embedded power adapter and VESA-mount support for flexible vertical or horizontal placement options
4K UHD video output and support for up to three displays via HDMI, DisplayPort and VGA
Full connectivity options including three USB 3.1 Gen2 ports, two audio output jack, and one 4-in-1 card reader
Quiet and energy-efficient performance, even at full load
ASUS Corporate Stable Model program ensuring 36-month stable-supply guarantee
24/7 reliability — Extensively tested to ensure long-term dependability
*Model and configuration availability may vary by region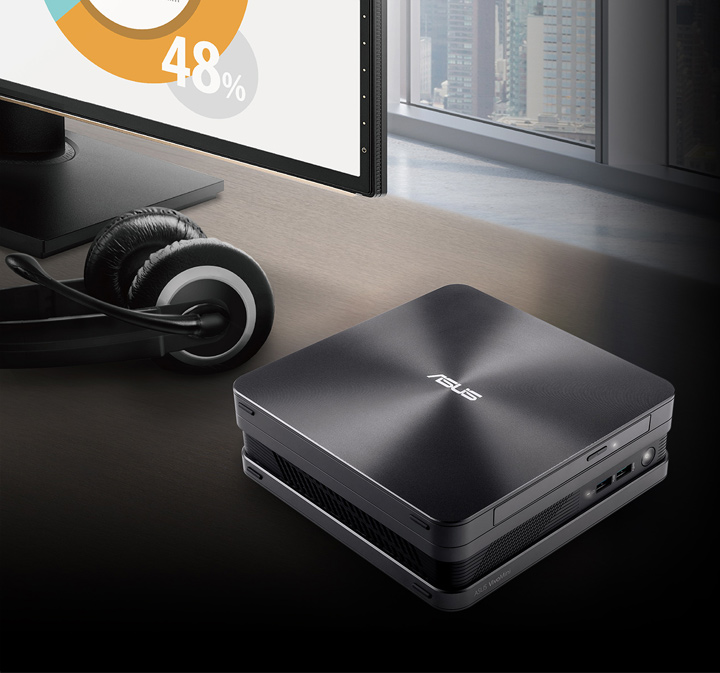 The all-around high-performance mini PC
Compact mini PC dimensions and staggering performance, that's what you get with ASUS VivoMini VC65-C Series. VivoMini VC65-C1 is the world's smallest mini PC that can house up to four 2.5-inch storage drives plus one M.2 SSD Storage with Optane support. With a desktop-grade 8th-generation Intel® Core™ processor, VivoMini VC65-C Series has the power to handle a wide range of computing tasks. An embedded power adapter allows for a space-saving design, so it can be placed horizontally or vertically to offer you better placement options.
World's smallest PC with up to five storage devices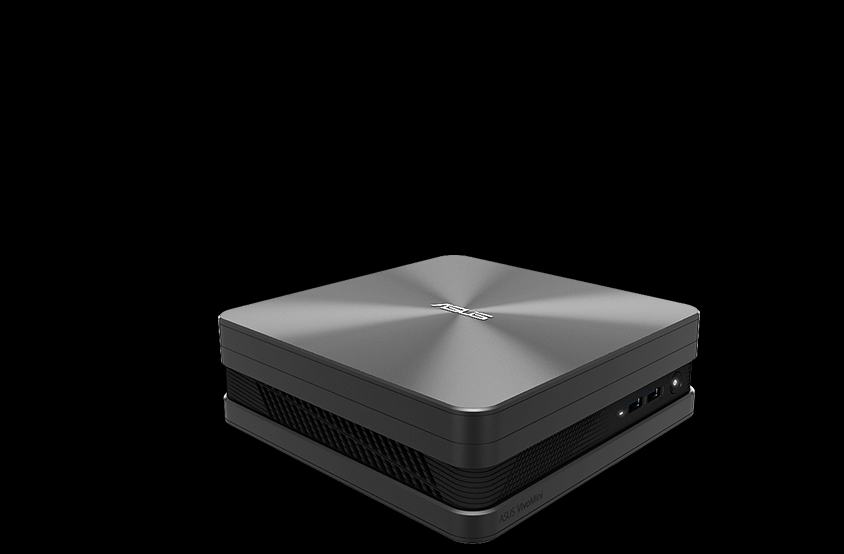 Three chassis configuration options
ASUS VivoMini VC65-C1 has a versatile chassis design with easily swappable modules that enable three different storage configurations: two 2.5" HDDs/SDDs, four 2.5" HDDs/SDDs, or two 2.5" HDDs/SDDs and one ODD. VivoMini VC65-C1 can also accommodate an additional M.2 SSD, for up to five total internal storage devices. Whether you want more storage capacity or to speed up your operating system, VivoMini VC65-C1 gives you the flexibility to mix and match storage options to suit your needs. Models with two storage modules and an optical disc drive are ideal if you're looking for a mini PC for daily multitasking and entertainment; while dual-storage models are ideal for those looking for capable mini PC for work or play.
Dual storage

Dual storage with
one optical drive

Quad storage
*Model and configuration availability may vary by region





Stylish and compact easy-upgrade design
With its compact 2-liter chassis and a Zen-inspired spun-metal finish, the elegant ASUS VivoMini VC65-C1 is ideal for the modern office. An innovative embedded power adapter design helps save space, so you can place it vertically or horizontally for more placement options — you can even VESA mount it on a wall or on the back of a monitor. VivoMini VC65-C1 has an easy-access slide-open chassis to make upgrading effortless.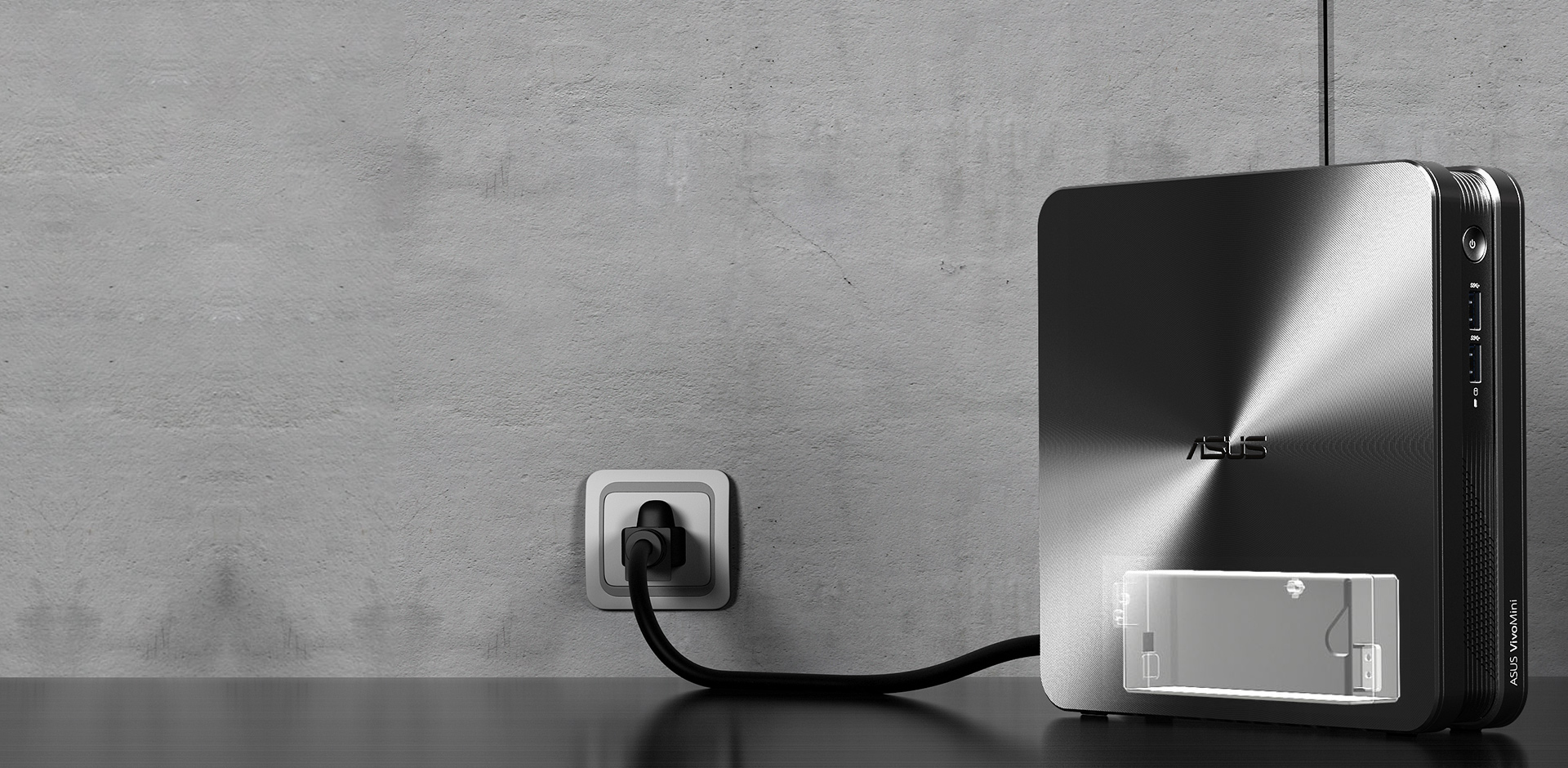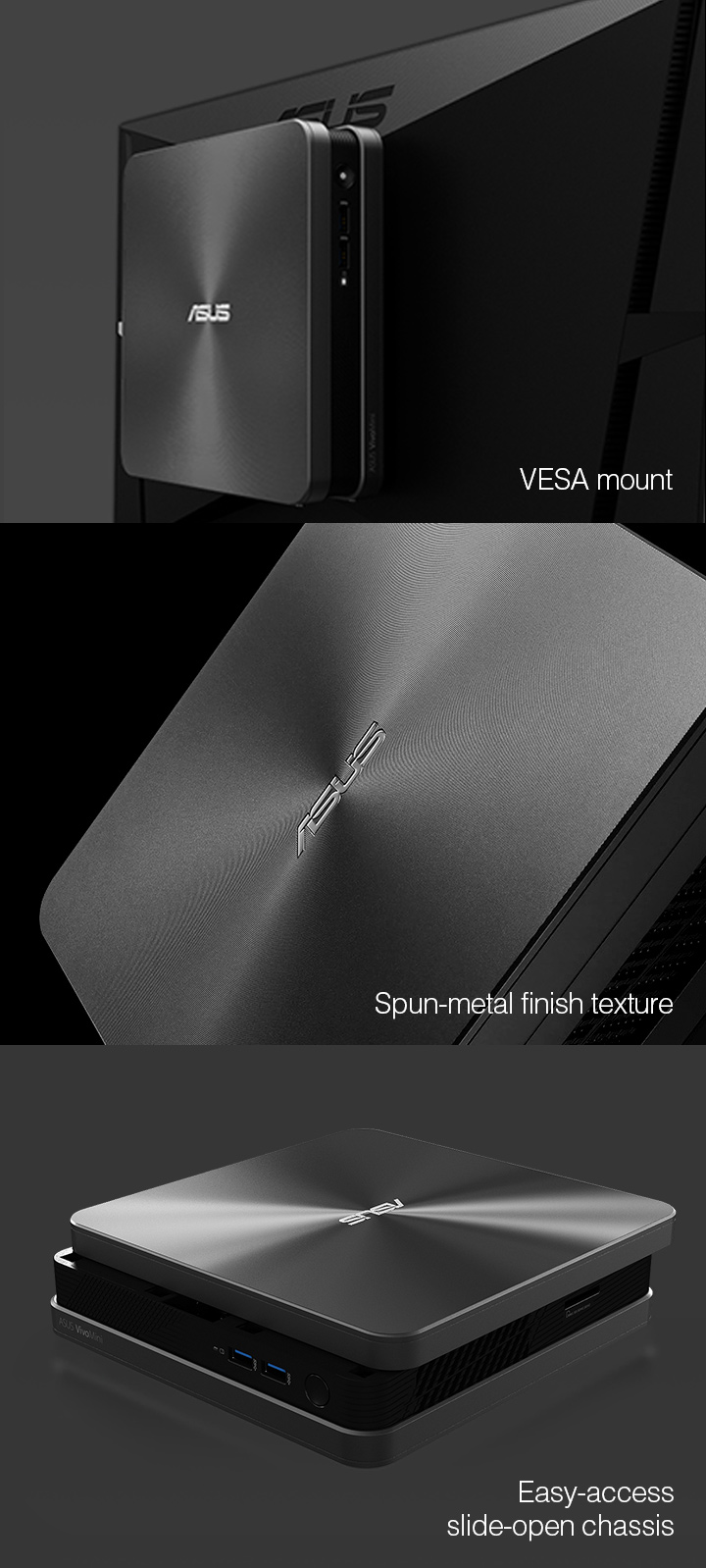 Desktop-grade performance, slim style
Powered by the latest Intel® Pentium® Gold to Core™ i3, i5, i7 T Series processors, ASUS VivoMini VC65-C Series delivers up to 30% better performance than previous generation processors to handle intensive computing tasks smoothly. Up to 32GB of fast DDR4 2400MHz memory boosts performance even further for improved multitasking.


High-speed data performance and large storage capacities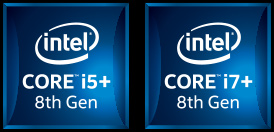 ASUS VivoMini VC65-C1 can be configured with optional Intel® Optane™ memory for unmatched system performance. Intel Optane memory technology is a smart and adaptable system accelerator that improves responsiveness to enable up to 24X faster HDD access speeds, 19% faster daily computing performance, and 2.1X faster file searches. A high-capacity HDD, coupled with Intel Optane memory, provides the optimal combination of large storage and high-speed data access.
*Intel Optane memory configurations may vary according to model and region
**Test configuration: VC65-C1| Intel® i7-8700T Processor | DDR4 2400MHz 8G| 16G Intel® Optane with 500G HDD | Windows 10 Pro
24X

faster HDD access speeds

19%

faster daily computing performance

2.1X

faster file searches
Easily connect to a wide variety of devices
ASUS VivoMini VC65-C1 features two USB 3.1 Gen 2 Type-A ports, one USB 3.1 Gen2 Type-C and three USB 3.1 Gen 1 Type-A ports. VivoMini VC65-C1 also offers one HDMI port, DisplayPort outputs, Intel Gigabit Ethernet and a 4-in-1 card reader. A serial port lets you connect VivoMini VC65-C1 to legacy embedded systems, including barcode scanners, printers, routers, modems and other devices for point-of-sale systems and vending machines. Additionally, VivoMini VC65-C1 includes the latest 802.11ac Wi-Fi, Bluetooth® 5.0, and a Kensington lock.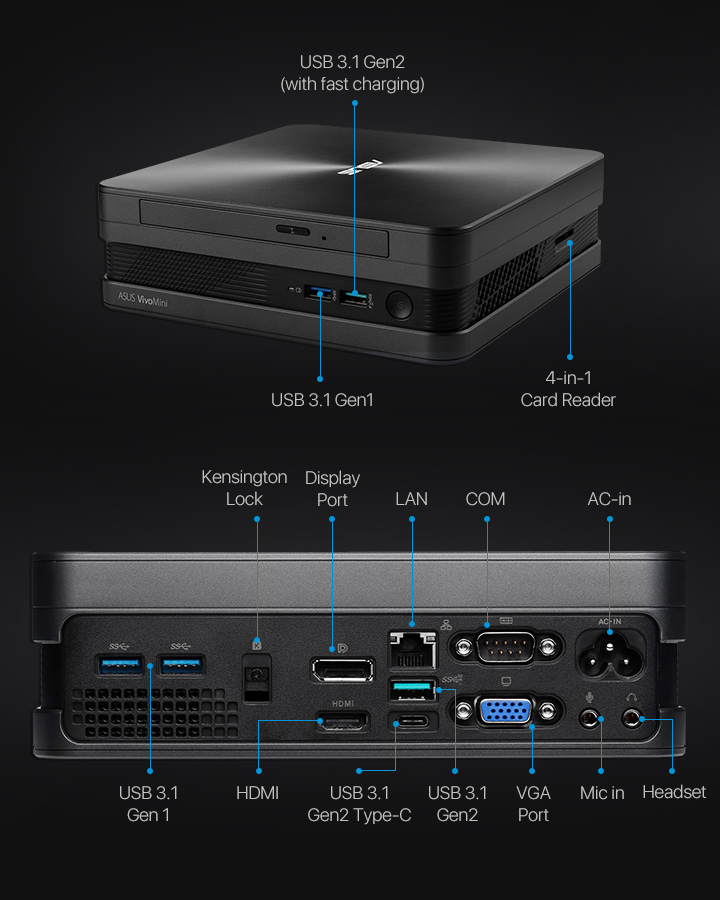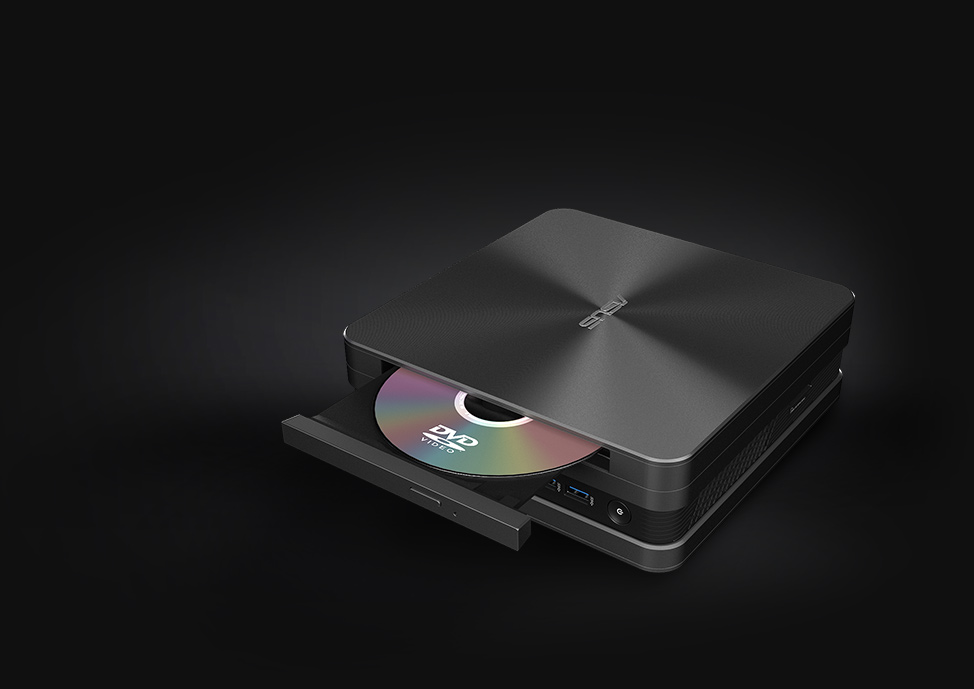 Despite its compact dimensions, ASUS VivoMini VC65-C1 has ample room for an optional DVD drive to provide better multimedia support. Or, add a Blu-ray drive for even higher quality entertainment experiences.
Note: Ensure to use a Blu-ray compatible media player when playing the contents of a Blu-ray disc.
*Only available on configurations with dual-storage with one optical drive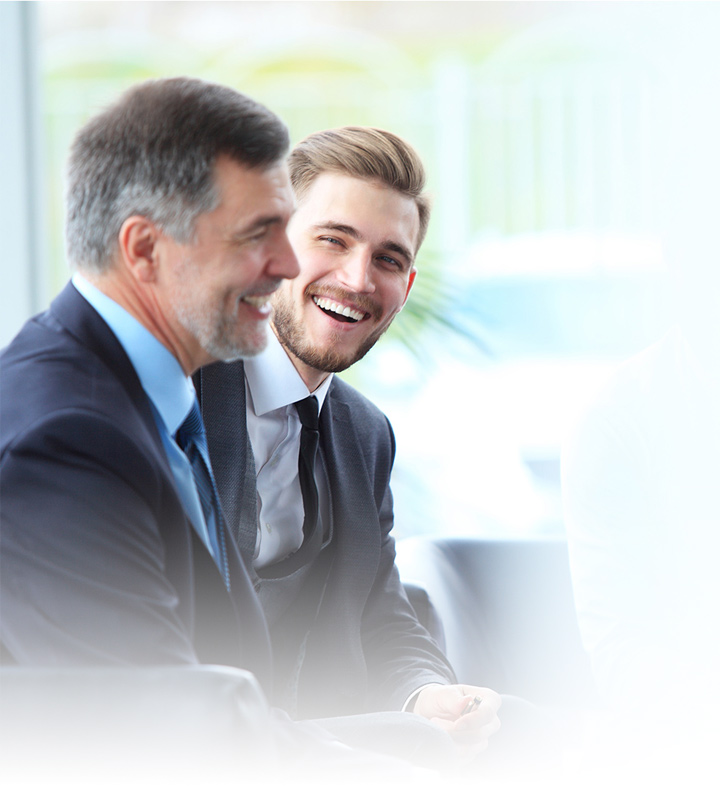 DisplayPort, HDMI, or VGA
ASUS VivoMini VC65-C1 gives you ultra-realistic 4K UHD visuals. It's ideal for a home theater set-up, allowing you to browse the web, view photos from your SD card, or watch movies in stunning clarity. You can connect VivoMini VC65-C1 to several displays for more onscreen desktop space; you can even extend a single window across multiple displays. It works with any monitor, HDMI-equipped TV, or projector to give you a multitude of display options.



3

Independent displays

4K

Display Resolution

0

Extra Graphic card needed
Quiet, energy-efficient design
With its environmentally friendly design, ASUS VivoMini VC65-C1 is incredibly energy efficient, drawing as little as 15W at idle. It also operates in remarkable silence, generating just 20dB of noise at idle. 



Comprehensive protection, inside and out
ASUS Mini VC65-C1 is built with multiple safeguards and security features to protect itself and your personal or business information. These include an industry-standard Kensington lock slot to prevent theft and, new for this generation, an intrusion alert that warns you if VivoMini VC65-C1's chassis has been opened since last launch.


Trusted Platform Module
(TPM) data security

Chassis intrusion warning

Kensington lock slot

USB ports Read/Write control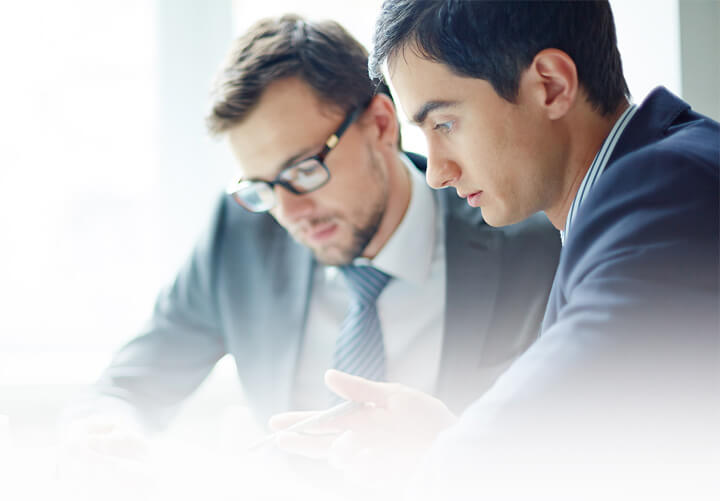 Longevity and manageability
Corporate Stable Model (CSM)
The ASUS Corporate Stable Model (CSM) program provides businesses with stable product supply and enhanced aftersales support. Each ASUS VivoMini VC65-C1 purchase entitles you to the ASUS Control Center IT-management software suite (CSM Edition, a $60 value)*, which provides comprehensive control and monitoring. As with all ASUS CSM products, VivoMiniVC65-C1 includes a stable roadmap and assured 36-month supply availability to eliminate concerns about material-supply gaps or extended supply.
Learn More
* ASUS CSM offerings may vary by region. Please consult your local sales representative for more information.
Advantages
CSM Mini PC Features
Server Management
ASUS Control Center
Stable supply
36+ months product Lifecycle


*Starting from product launch date

6-month EOL notice
ECN control


*By request

Other support
Windows 10 and Pre-WHQL Ready
ASUS VivoMini VC65-C1 undergo rigorous noise, vibration, drop and thermal shock tests to ensure they meet exacting ASUS standards and exceed industry requirements. Be confident that your ASUS VivoMini VC65-C1 can cope with extreme conditions, ranging from dry 0°C temperatures, to humid and hot environments exceeding 50°C.


Vibration Test

Drop Test

Port Test

Temperature and Humidity Test

Noise Test

Line Voltage and Frequency Test
Compare (0)