The Sweet Spot Performance
ASUS Dual series of RX 460 comes equipped with a dual fan design that delivers 2X greater airflow and 3X quieter performance. While exclusive Auto-Extreme Technology with Super Alloy Power II components for superior stability. GPU Tweak II with XSplit Gamecaster that provides intuitive performance tweaking and instant gameplay streaming. ASUS Dual series of RX 460 is perfectly matched with your ASUS X99-A II motherboard!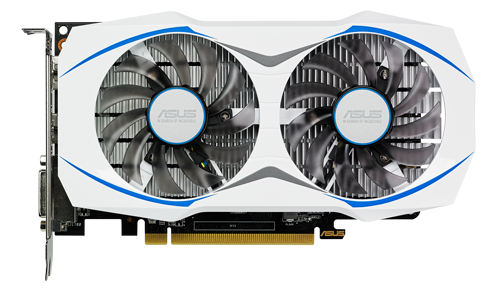 I/O Ports Highlight
1 X Native DVI-D
1 X Native HDMI
1 X Native DisplayPort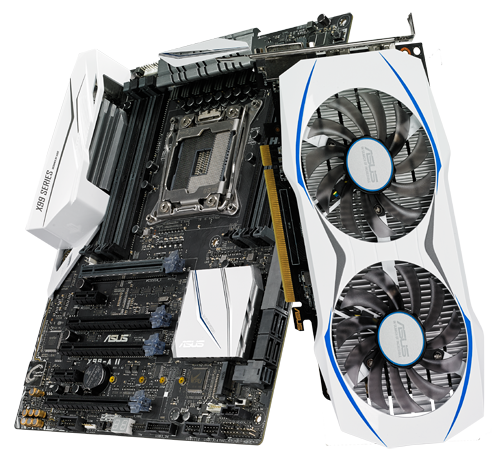 Optimized Style and Performance
Perfectly matched with ASUS X99-A II motherboards
ASUS Dual series of RX 460 graphics card and X99-A II motherboards share perfectly matching color themes and are ready for Windows 10. Dual series of RX 460 is equipped with DirectX 12 to squeeze more graphics performance from the CPU and prevent GPU bottlenecks.
Dual Fan Cooling
2X greater airflow. 3X quieter.
Twin optimized fans carefully selected by engineers drive 2X greater airflow while maintaining 3X quieter performance, combining enhanced cooling with a more pleasant gaming and computing environment.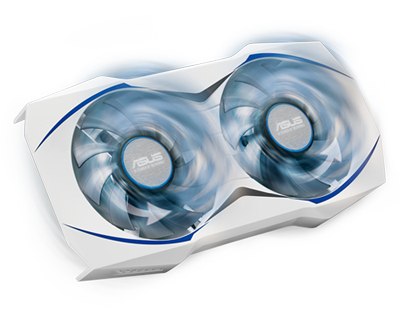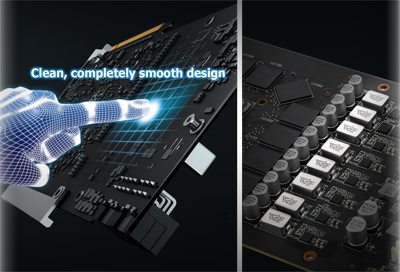 AUTO-EXTREME Technology with Super Alloy Power II
Premium quality and best reliability
ASUS graphics cards are produced using AUTO-EXTREME technology, an industry-first 100% automated production process, and feature premium Super Alloy Power II components that enhance efficiency, reduce power loss, decrease component buzzing under load, and lower thermal temperatures for unsurpassed quality and reliability.


*this pic is for demonstration only
GPU Tweak II with XSplit Gamecaster
Tweak Till Your Heart's Content
Redesigned with an intuitive, all-new UI, GPU Tweak II makes overclocking easier and more visual than ever, while still retaining advanced options for seasoned overclockers. With one click, the new Gaming Booster function maximizes graphics performance by removing redundant processes and allocating all available resources automatically. XSplit Gamecaster lets you easily stream or record your gameplay right from a convenient, in-game overlay.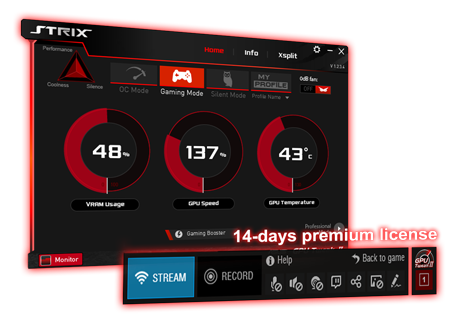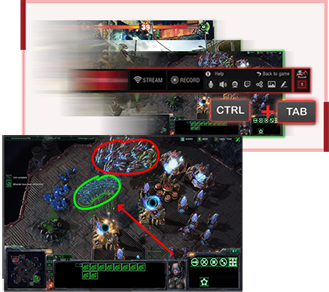 XSplit Gamecaster: Stream and record your gameplay instantly
Now, you can also launch XSplit Gamecaster to bring up the in-game overlay and start streaming or recording your gameplay with the click of a button. You can also try the in-game annotations and video editor features to enhance your game stream experience.
Learn more about XSplit Gamecaster

Powered by AMD Radeon™ RX 460

AMD Eyefinity Technology
Extend the view across up to 4 displays to immerse yourself in gameplay and entertainment.

AMD CrossFire Technology
Double the graphics available for your gaming with AMD CrossFire technology without any strings attached.

AMD FreeSync Technology
Puts an end to choppy gameplay and broken frames with fluid, artifact- free performance at virtually any framerate.

PCI Express 3.0
Delivers double the bandwidth per lane of PCIe 2.0 for faster GPU-CPU communication.

Microsoft DirectX® 12
Brings new levels of visual realism to gaming on the PC and get top-notch performance.
Compare (0)