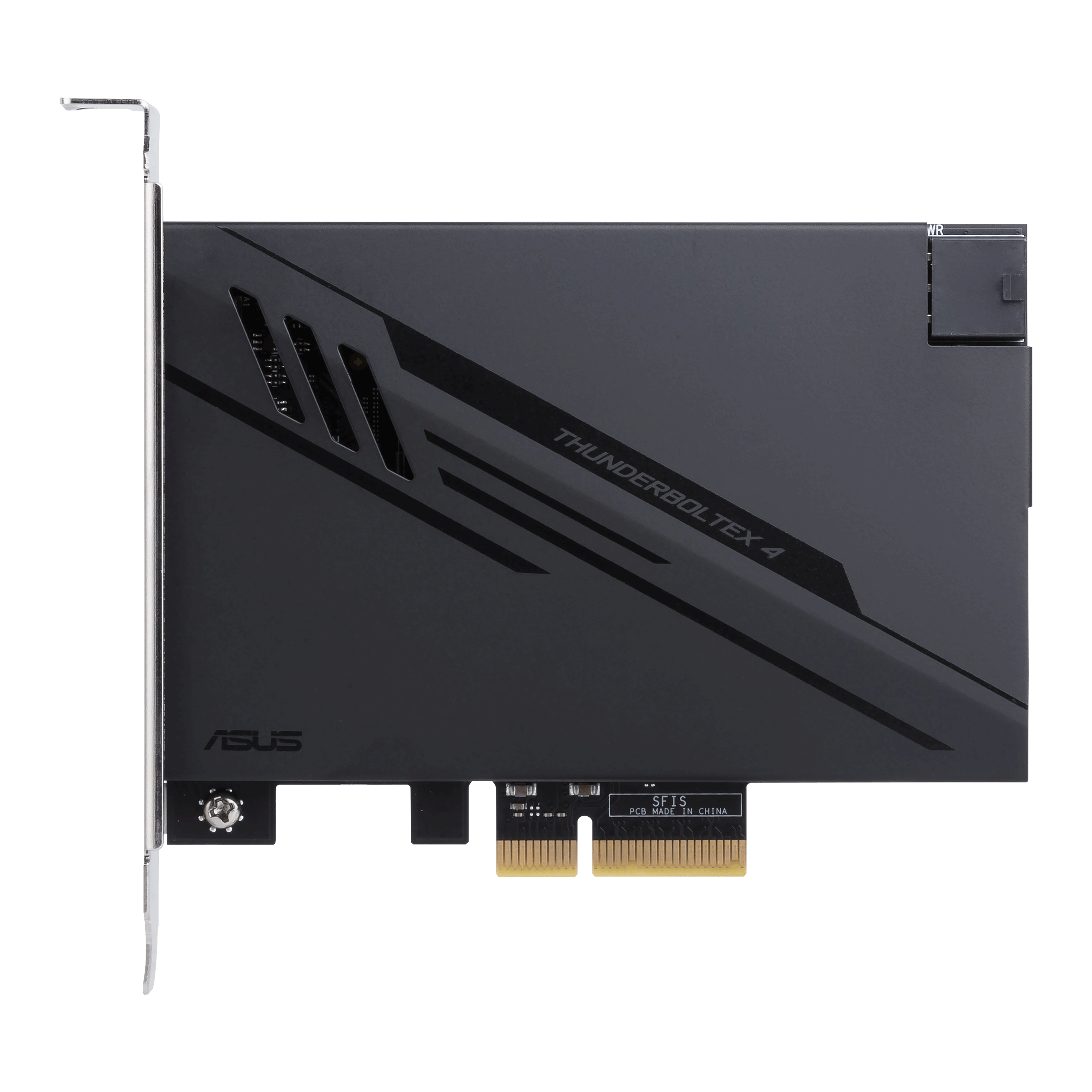 ThunderboltEX 4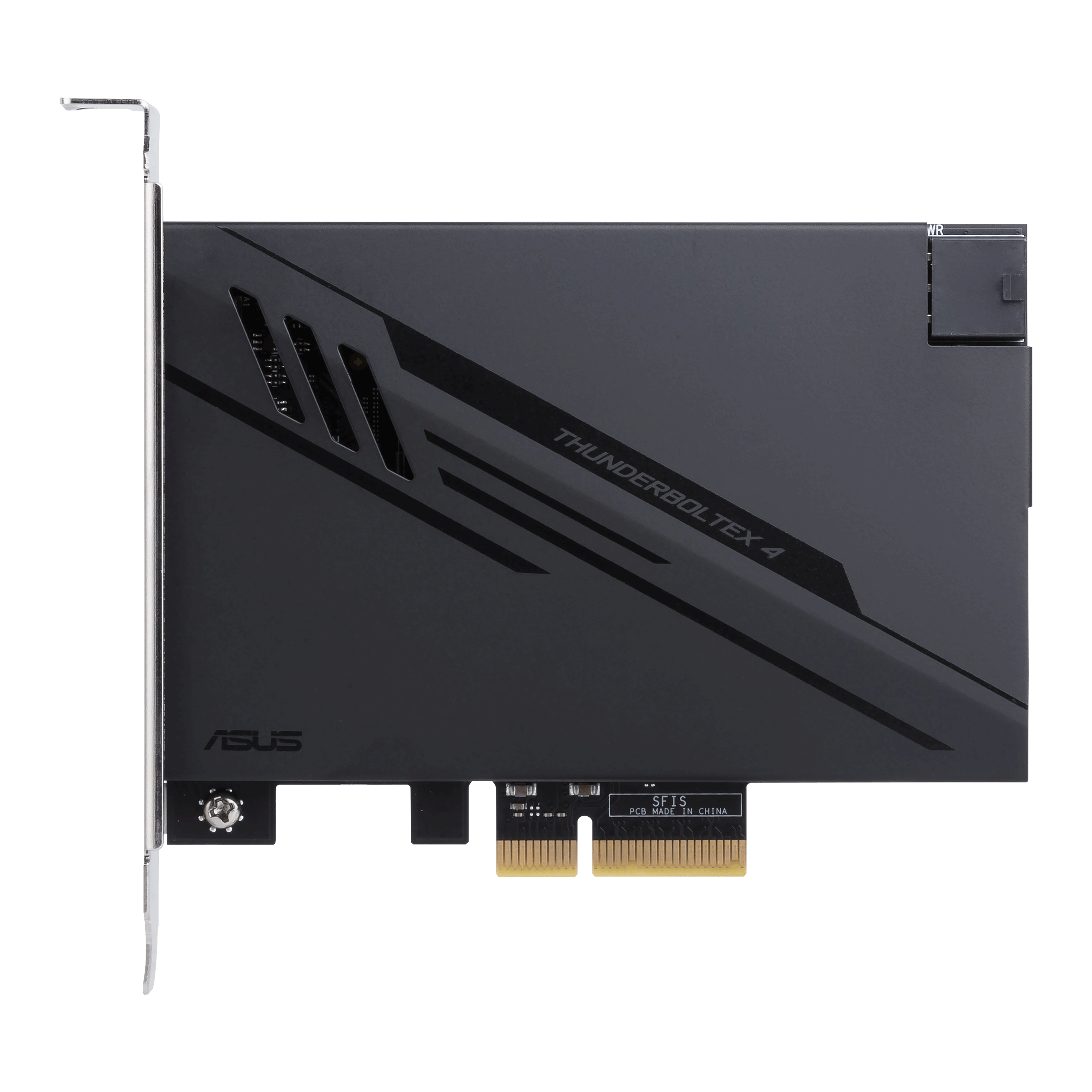 Chipset
Intel® Thunderbolt™ 4 JHL8540 Controller
External Connectors
2 x USB Type-C® ports (Support Thunderbolt™ 4 and USB 4 technology)
- up to 40Gbps for Thunderbolt devices
- The Type-C_1 supports up to 20V/5A, 100W quick charge feature, Type-C_2 support up to 9V/3A, 27W quick charge feature.
2 x mini DisplayPort IN ports
1 x 6-pin PCIe power connector for quick charge function
1 x USB 2.0 header
1 x Thunderbolt header
Interface
PCIe 3.0 x4 interface
VGA
Supports DisplayPort 1.4 with max. resolution 7680 x 4320@60Hz*
* Max resolution support will depend on your VGA source
Accessories
2 x mini DisplayPort cables (links graphics output from motherboard's or discrete graphics card's DisplayPort to the mini DisplayPort IN port on the ThunderboltEX 4 card)
1 x USB 2.0 cable
1 x 14-1 pin Thunderbolt header cable
1 x User manual
1 x Support DVD with Thunderbolt™ driver
Compatible Models
Please note that only ASUS Intel 500 series and later motherboards with a 14-1 pin Thunderbolt header can support ThunderboltEX 4 card. 
*Refer to the following link for an up-to-date list of compatible models:
Operating System
Windows® 10 - 64 bit
4.6 inch x 7.1 inch (11.77 cm*18.05 cm)