Tarjeta de expansión ASUS ThunderboltEX 4, dos puertos Thunderbolt™ 4 (USB‑C®), DisplayPort™ 1.4, interfaz PCIe® 3.0 x4
Tarjeta Thunderbolt™ 4 certificada por Intel®.
Ancho de banda bidireccional de 40Gbps para transferencias de datos y salida de video súper rápidas.
Puertos duales Thunderbolt™ 4 (USB-C®), con soporte para hasta cinco dispositivos Thunderbolt en cadena.
DisplayPort™ 1.4 para compatibilidad con 8K Ultra HD.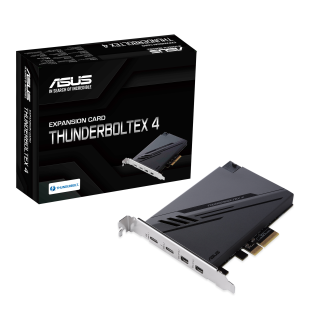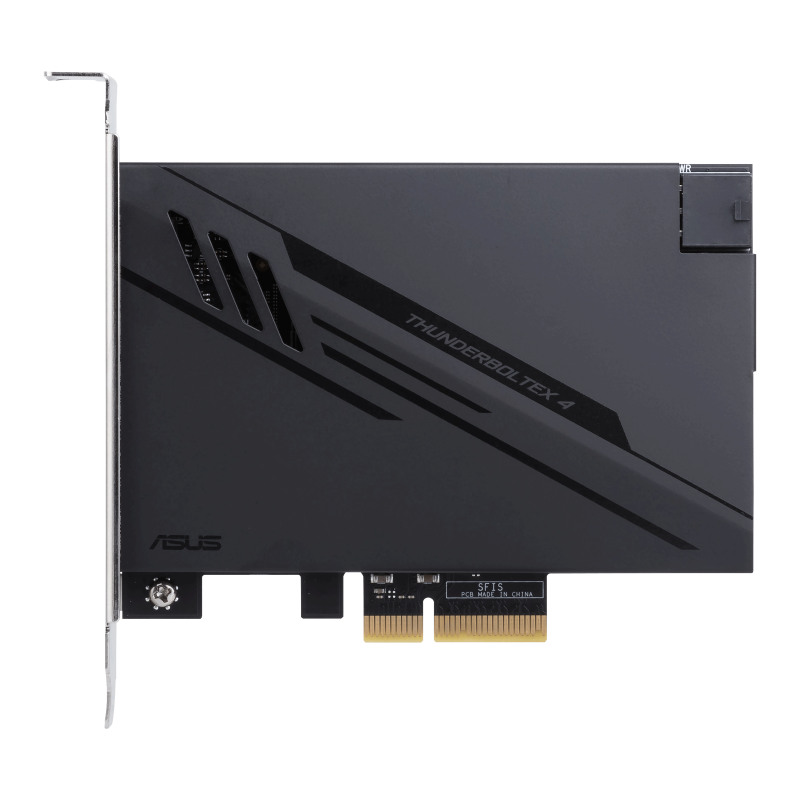 Enable blisteringly fast speeds and any-way-up connectivity
ASUS ThunderboltEX 4 is a Thunderbolt™ 4 add-on card that offers 40 Gbps bi-directional bandwidth, USB4™ device compatibility, and DisplayPort™ 1.4. It supports up to five Thunderbolt devices in a daisy chain and enables up to 100-watt USB-C® charging for laptops.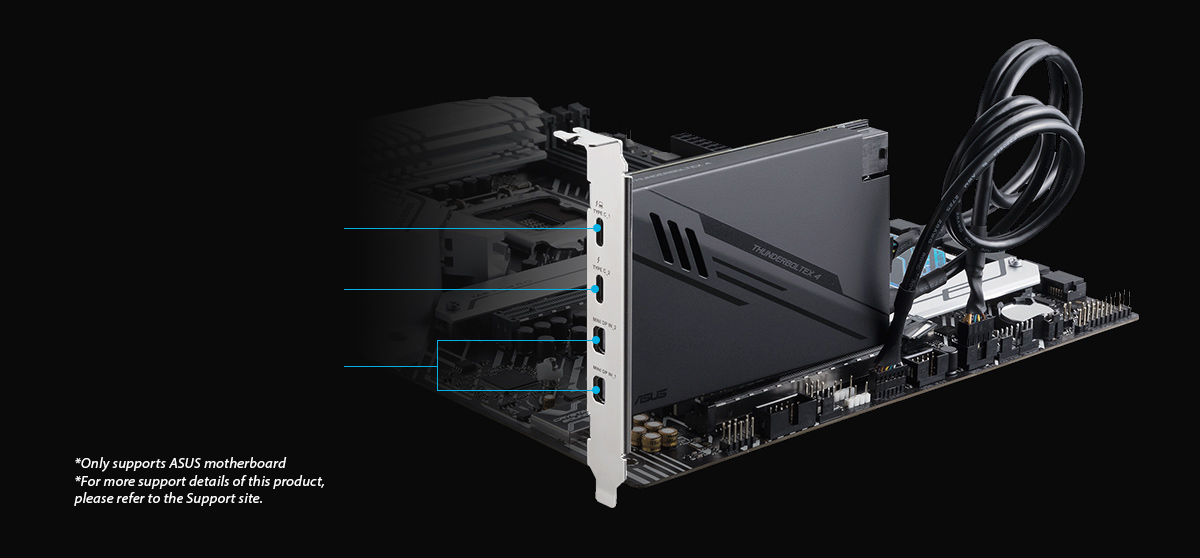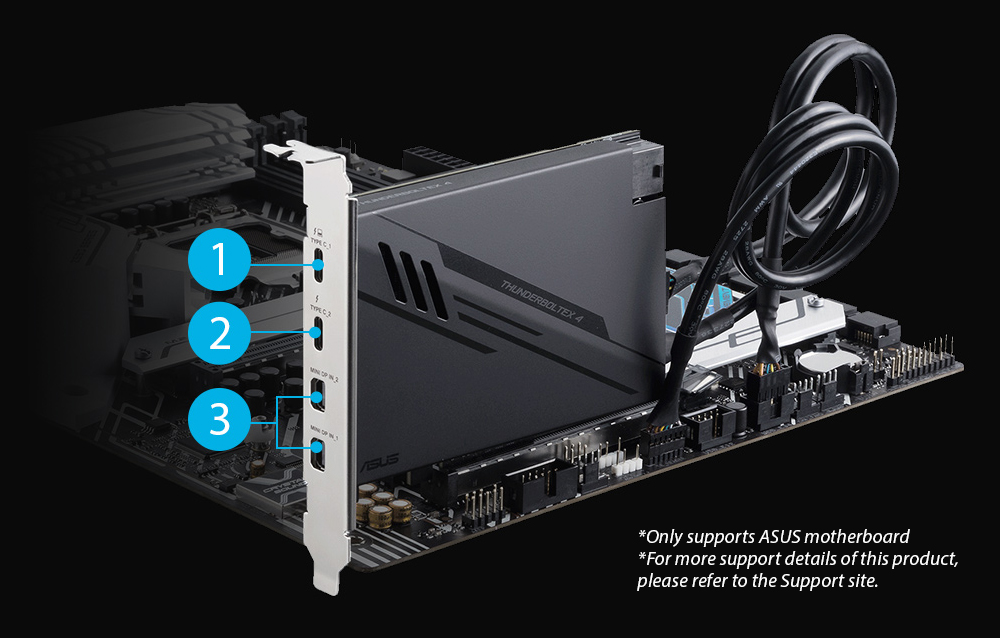 Thunderbolt™ (USB-C®) port Up to 100-watt* quick charging
Thunderbolt™ (USB-C®) port Up to 27‑watt quick charge
Mini DisplayPort™ input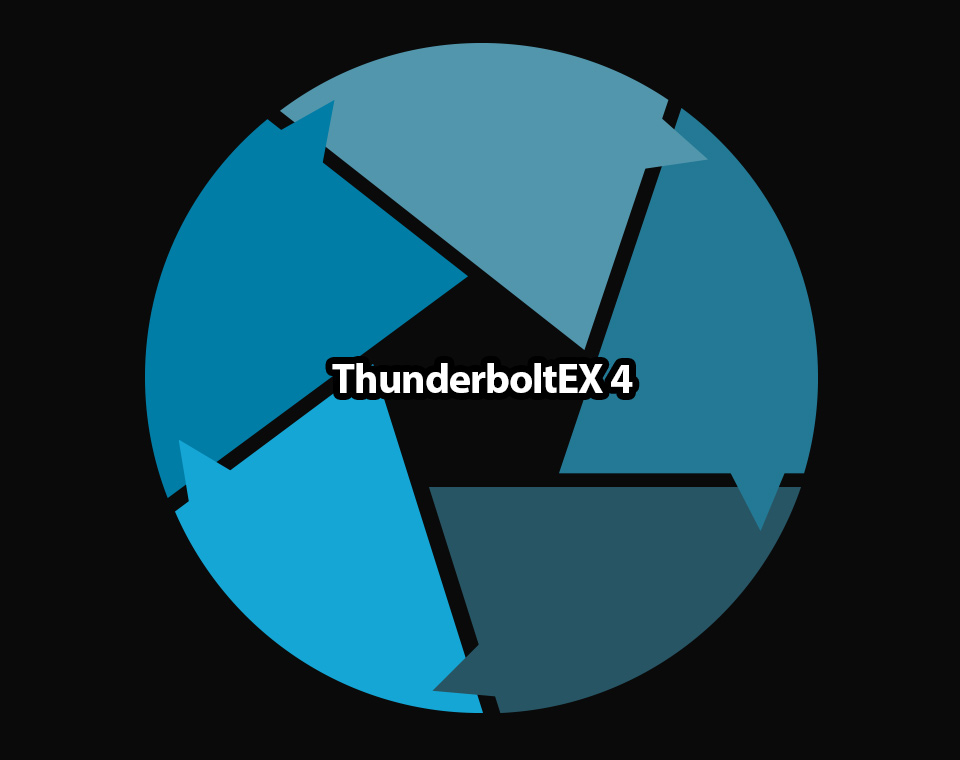 DisplayPort 1.4
Support 8K Ultra HD output
USB4
Specification compliant
40 Gbps
Bi‑directional bandwidth
Up to100W
Quick‑charge support
Daisy‑chain
Up to five Thunderbolt devices per port

*Actual charging performance may vary in real world conditions.
Daisy-Chain up to 5
Thunderbolt devices per port
3 devices + 2 Thunderbolt monitors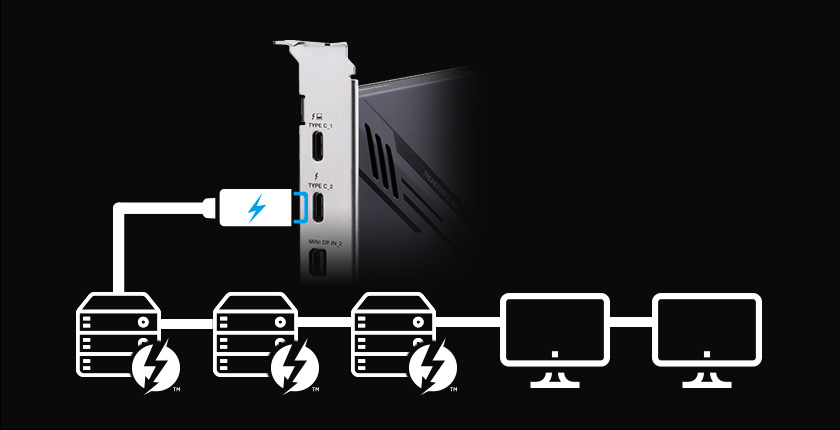 Daisy-Chain up to 5
Thunderbolt devices per port
4 devices + 1 Thunderbolt monitor