Every business is different. ASUS SMB solutions are designed to empower ideas with practical solutions and advice, tailored to the unique challenges of managing and growing your business.
Modernize your retail strategy by driving IT innovation to enable a seamless experience for today's consumers and staff.
Empower your workforce with award-winning devices and easy-to-manage IT solutions to maximize efficiency and productivity.
From integration to automation, set your product apart from the competition by spending more time innovating and less time maintaining your technologies with our secure and compliant solutions for mission-critical environment.
Small and Medium Businesses
ASUS Chromebox 3 features the latest 8th Generation Intel® Core™ processor and DDR4-2400 memory for faster, smoother and more energy-efficient performance. With a rich selection of Android apps available on Google Play, you can easily find great apps for productivity, communication, study, entertainment and more that let you get the most out of your ASUS Chromebox 3. It also comes equipped with a versatile USB 3.1 Gen 1 Type-C port for data transfer, power delivery and DisplayPort functionality, and supports dual 4K/UHD displays for gorgeously sharp visuals and powerful productivity.
The ultra-compact MiniPC PN61 works great for a clutter-free workspace. We tested it for 24/7 reliability to ensure long-term dependability. The sliding-chassis design enables easy storage and memory upgrades to grow with your business.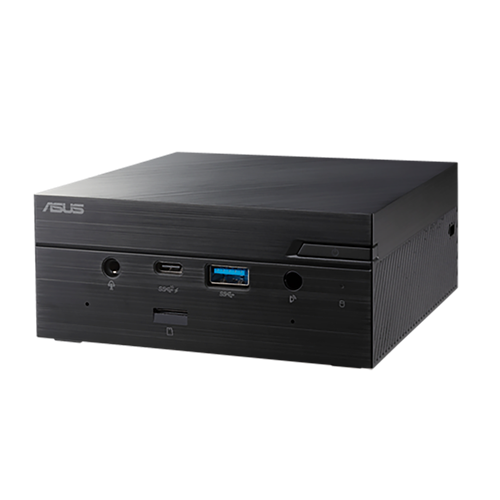 ASUS Mini PC PN62S is an ultracompact computer that delivers powerful performance for a wide variety of home and business applications. Featuring the latest 10th Generation Intel® Core™ processors and support for high-speed 2666 MHz DDR4 memory, Mini PC PN62S is ready to take on demanding workloads, yet its diminutive size takes up minimal space on a desk and makes it suited for applications where traditional PCs won't fit, such as for digital signage or in a home theater.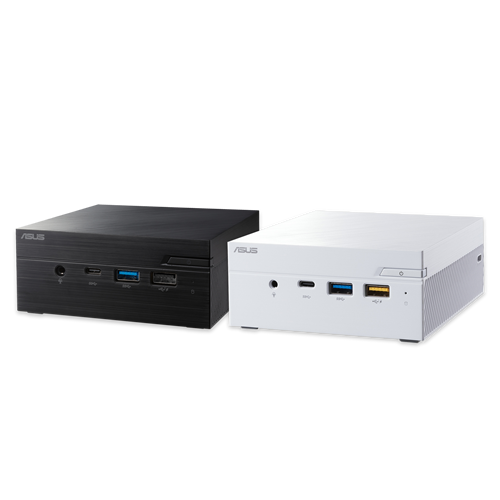 The new ASUS Mini PC PN40 is the ideal solution for both home entertainment and business applications, delivering swift yet extremely quiet performance with the latest Intel® Celeron® and Pentium® Silver processors and a fanless* design. Compact and lightweight, ASUS Mini PC PN40 measures just 115 x 115 x 49mm and weighs just 700 grams.
The ASUS VT229H touch monitor provides your business with the flexibility of a virtual keyboard and multi-touch display. Run your business with efficiency and ease with its featured 178-degree viewing angle for better shared screen-viewing and ASUS Eye Care technology for less eye strain after long working hours.
The ASUS PB60G Mini PC supports up to 7 monitors for a comprehensive view of complex data. With the ASUS Business Manager, it only takes one-click to fully manage the security.With the ASUS Business Manager utility, it only takes one click to secure sensitive financial data.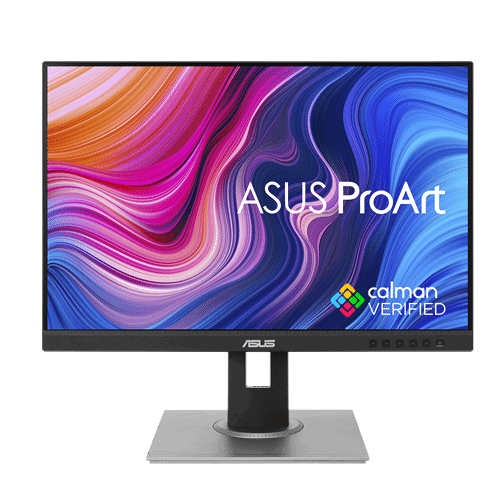 ASUS ProArt Display PA248QV
ProArt Display PA248QV is a 24.1-inch monitor designed to satisfy the needs of creative professionals, from photo and video editing to graphic design. ProArt Display PA248QV is factory calibrated and Calman Verified to deliver superb color accuracy (∆E < 2). It also provides industry-standard 100% sRGB / 100% Rec. 709 color space coverage.
The ProArt Station PA90 provides manufacturers the capability to power up leading CAD applications. An advanced CPU liquid cooling system and adaptive vents deliver the consistent performance you need to streamline your workday.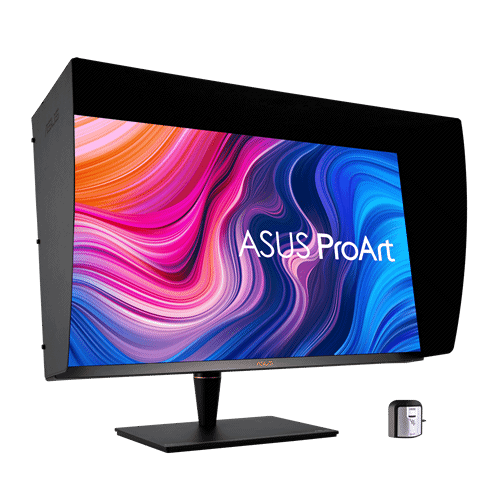 ProArt Display PA32UCX-PK
ASUS ProArt PA32UCX-PK is a 32-inch 4K HDR monitor designed for discerning content creators, including videographers, cinematographers and colorists. When multiple content creators work together on the same screen, it is necessary that everyone sees the same color and contrast level.