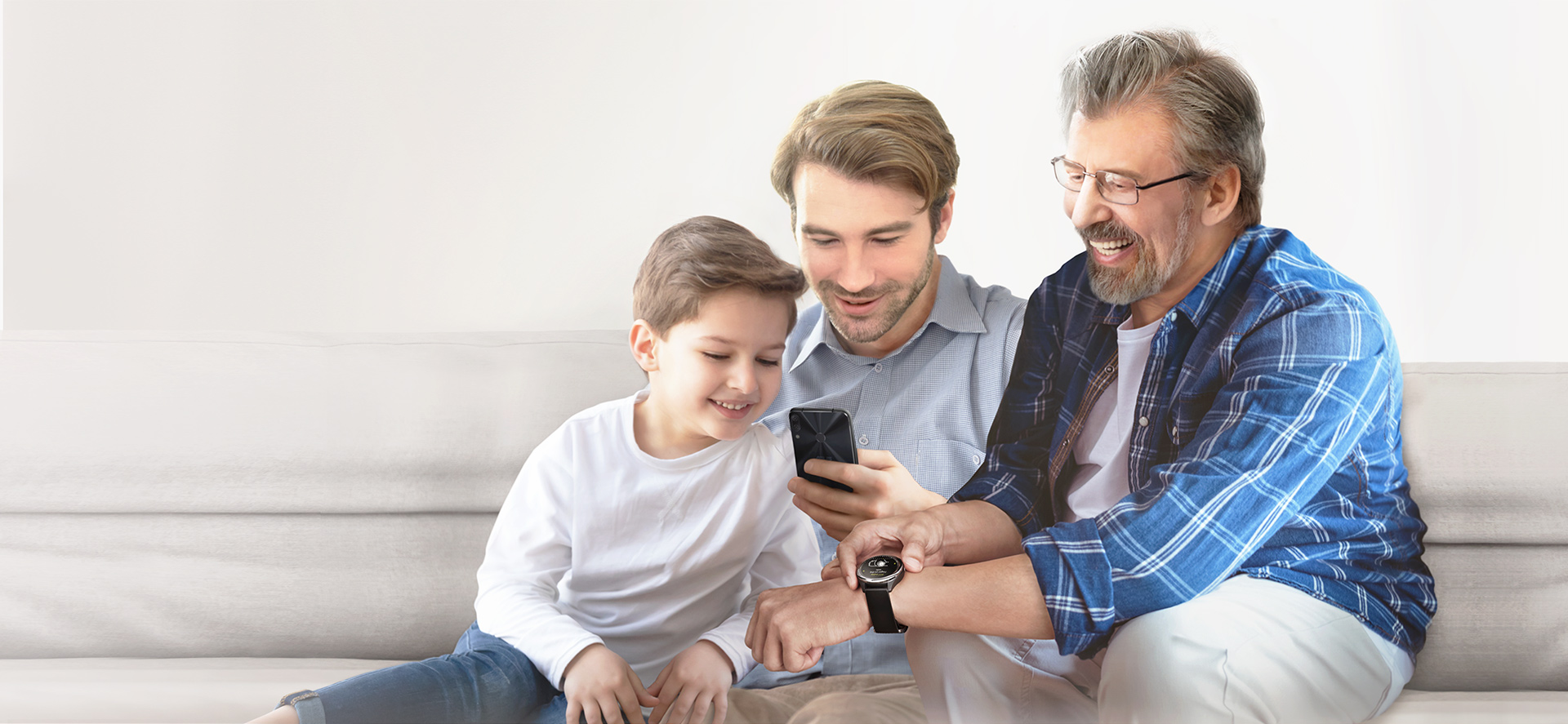 ASUS VivoWatch SP is an intelligent wearable health tracker that offers 24/7 health and fitness monitoring and insights to help you maintain a healthy lifestyle and achieve fitness goals. Together with the ASUS HealthConnect app, you can track blood pressure, heart rate, exercise, sleep and a variety of other health categories in an intuitive and easy way. Exclusive ASUS HealthAI technology then provides personalized health-management tips based on health measurements, manual recording and personal habits.

Stylish and durable, with up to 14-day battery life and a swim-proof design, VivoWatch SP is designed to be a 24/7 health companion that goes anywhere. It accepts standard watch bands and features a variety of changeable faces, giving you a powerful health companion that reflects your individual style.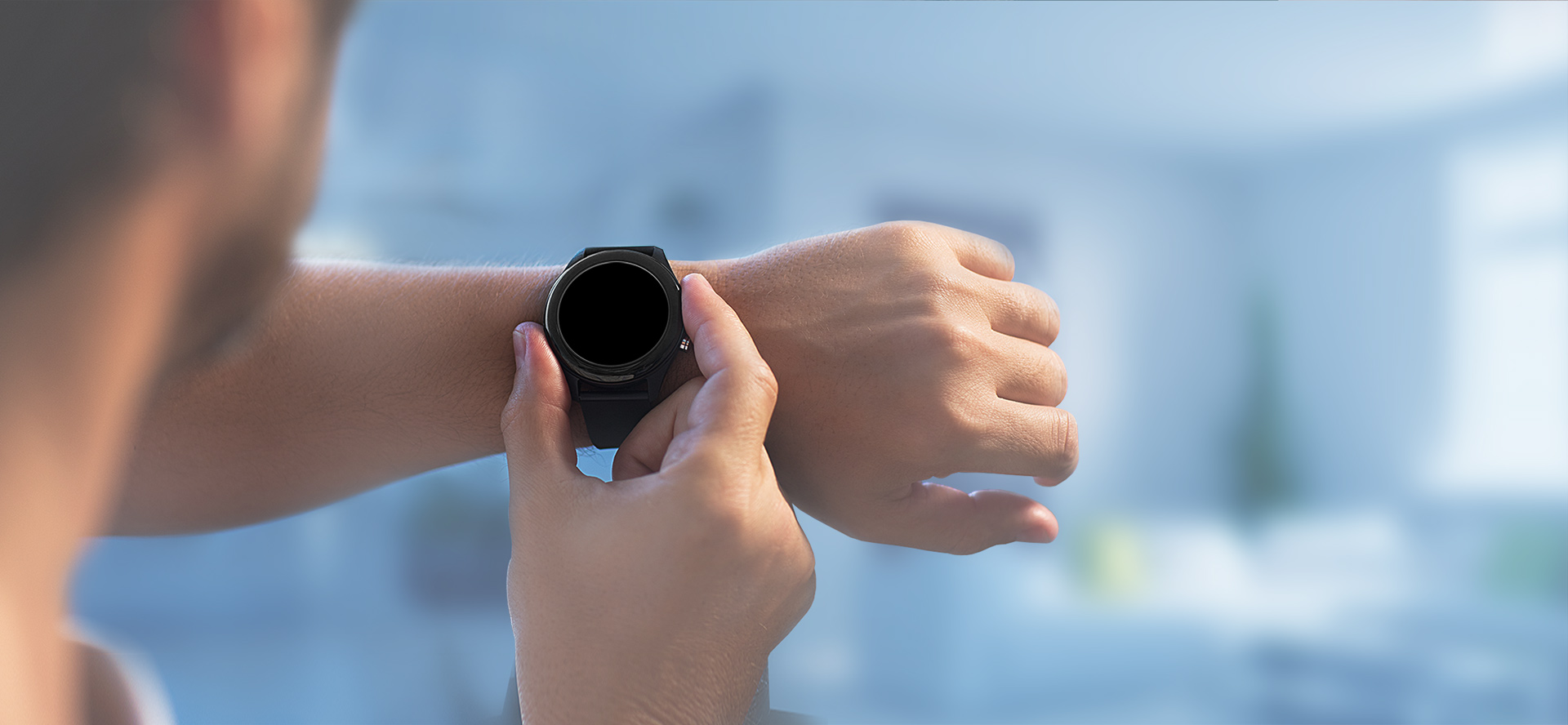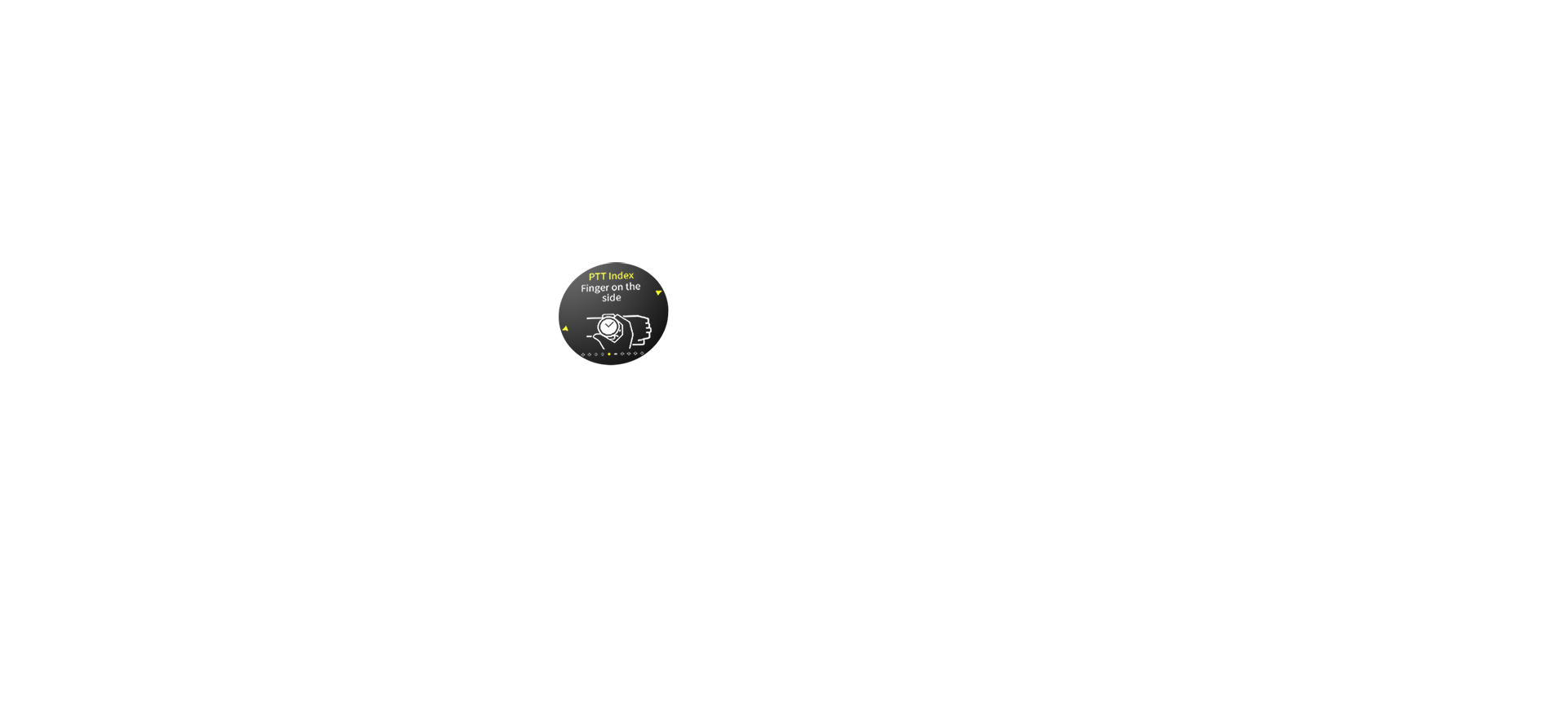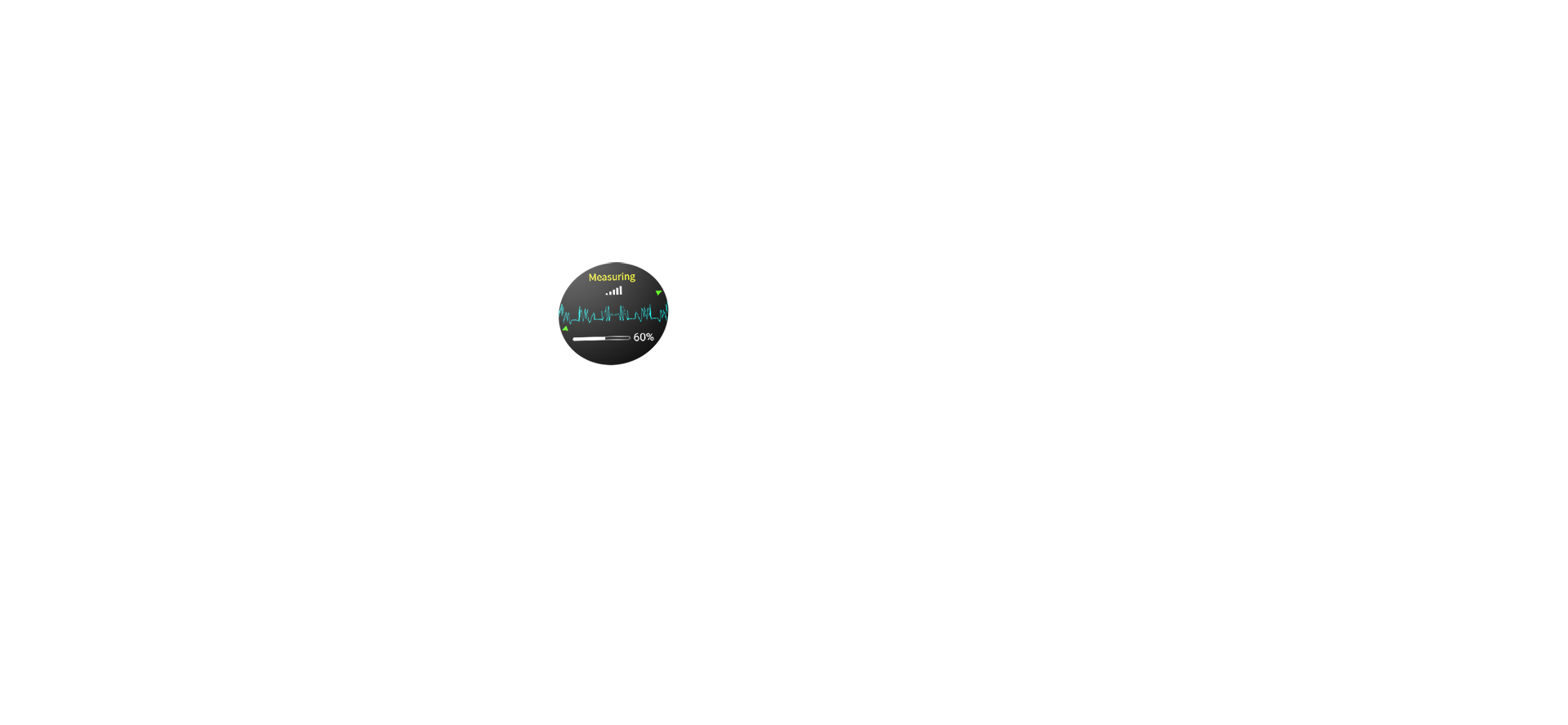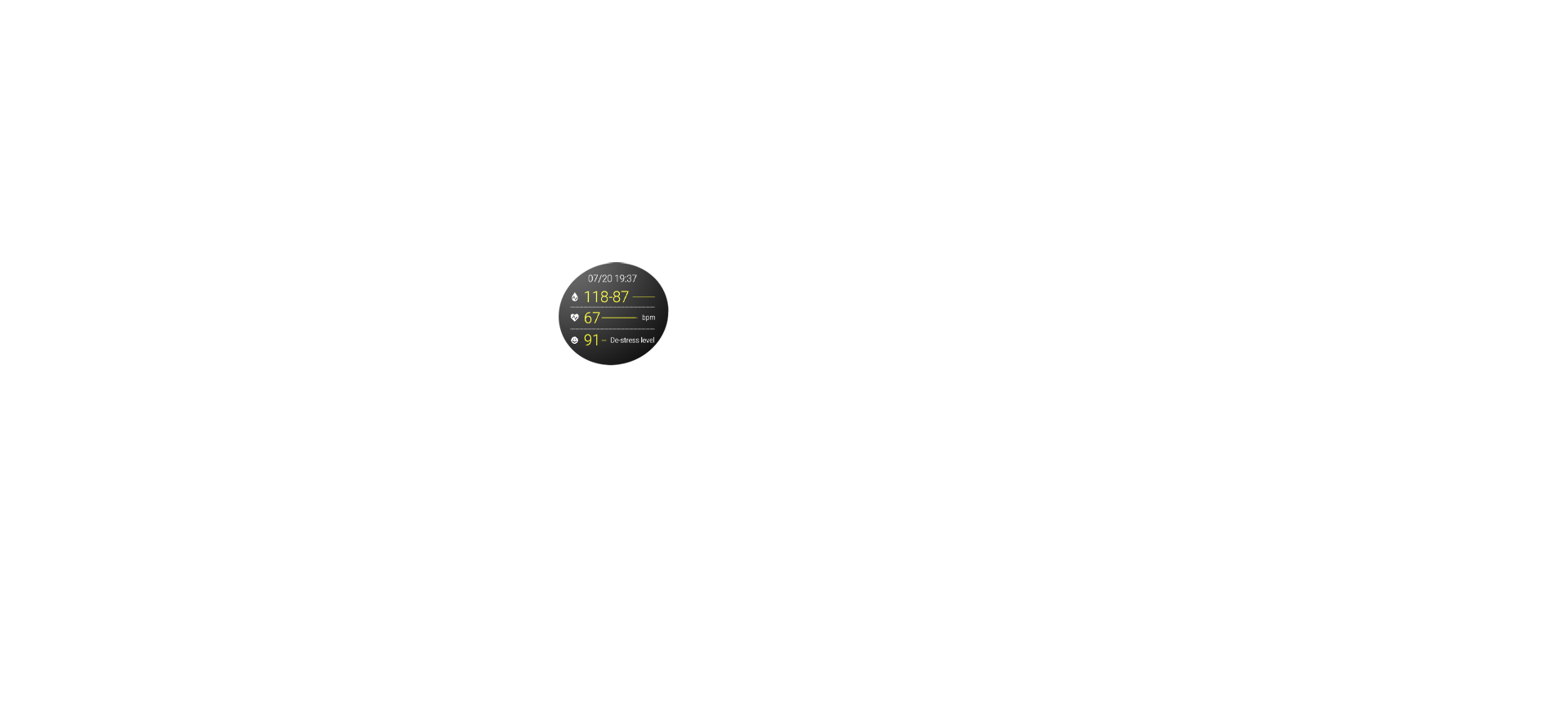 Day and night health tracking
Innovative ECG and PPG sensors with ASUS HealthAI technology
Exercise heart rate and pulse transit time (PTT)

VivoWatch SP features a pair of electricalgraphy (ECG) and photoplethysmography (PPG) sensors, enabling it to calculate pulse transit time (PTT) as well as measure heart rate, sleep and activity and stress levels throughout the day, giving you a variety of insights for better health management.

Body Harmony Index

With its ECG sensor, VivoWatch SP measures your body's sympathetic and parasympathetic response and calculates a Vitality Index and Relax Index in just one minute. The Vitality Index is a score of your resiliency to stress, while the Relax Index is a score of your current relaxation or stress level. The two scores are then used to calculate a Body Harmony Index that gives you an easy to understand view of your body's overall stress response.

Automatic health measurements

You can set VivoWatch SP to perform automatic pulse transit time (PTT) measurements at regular intervals and receive notifications of the results, giving you an easy and convenient way to stay informed about your health.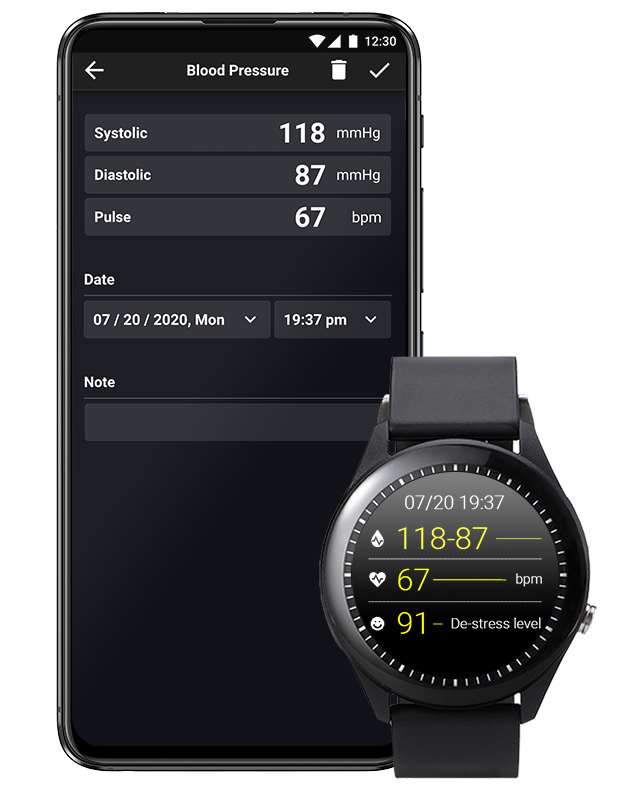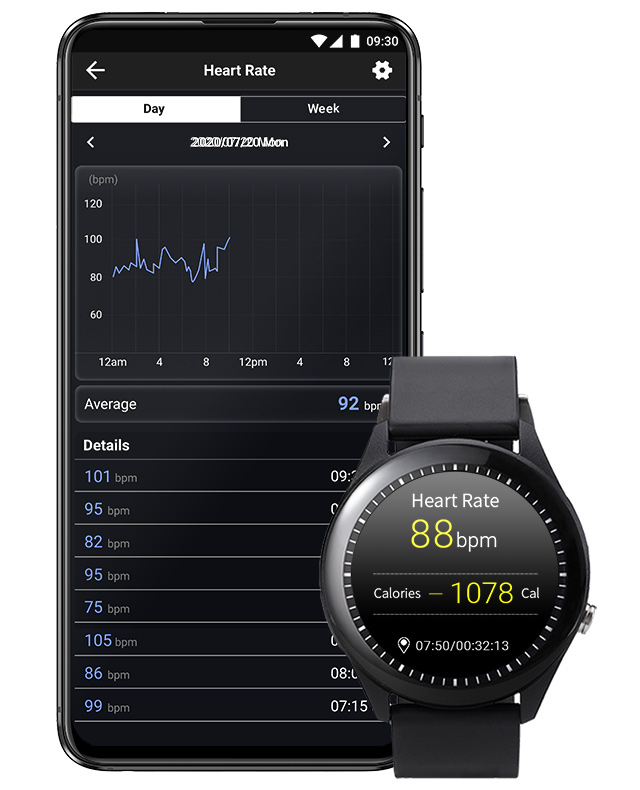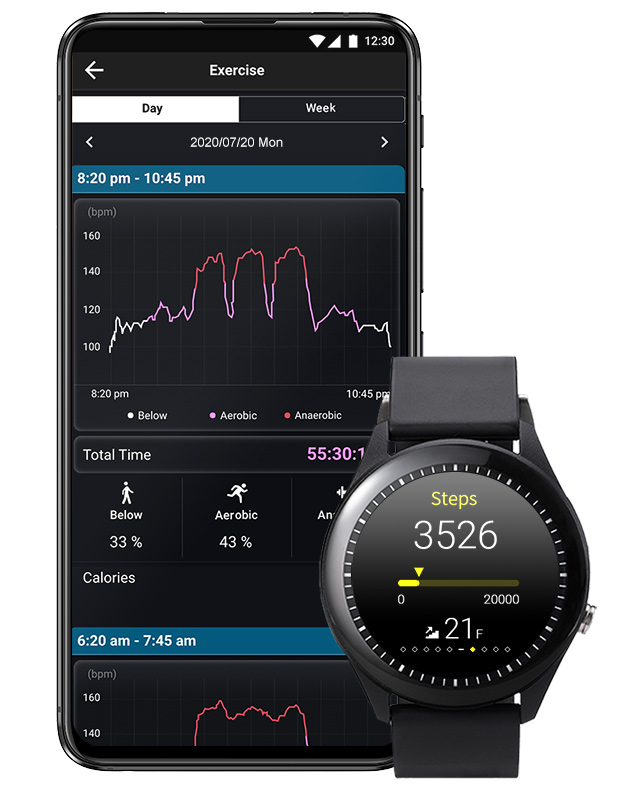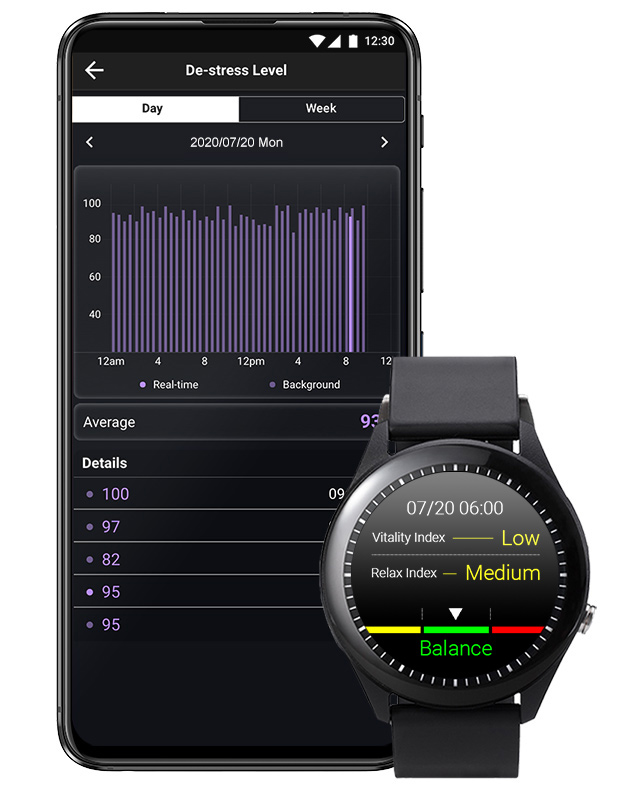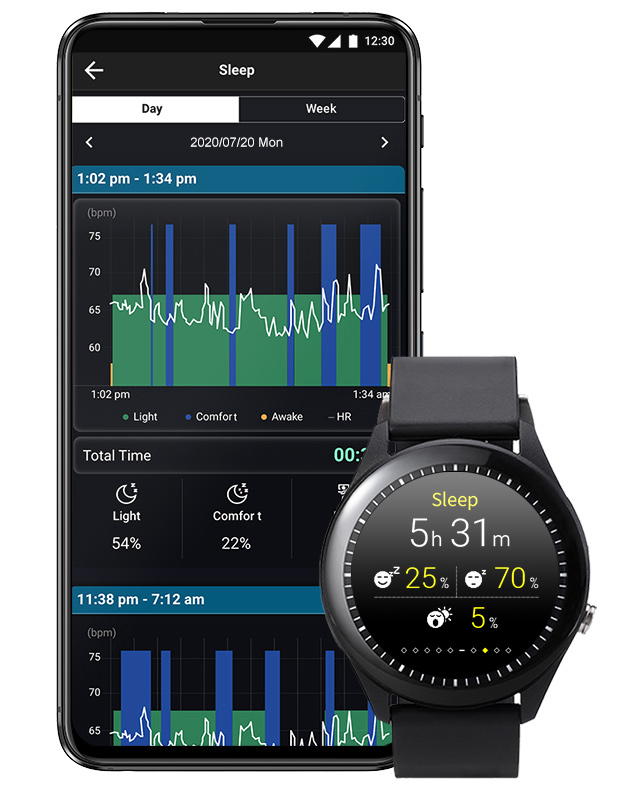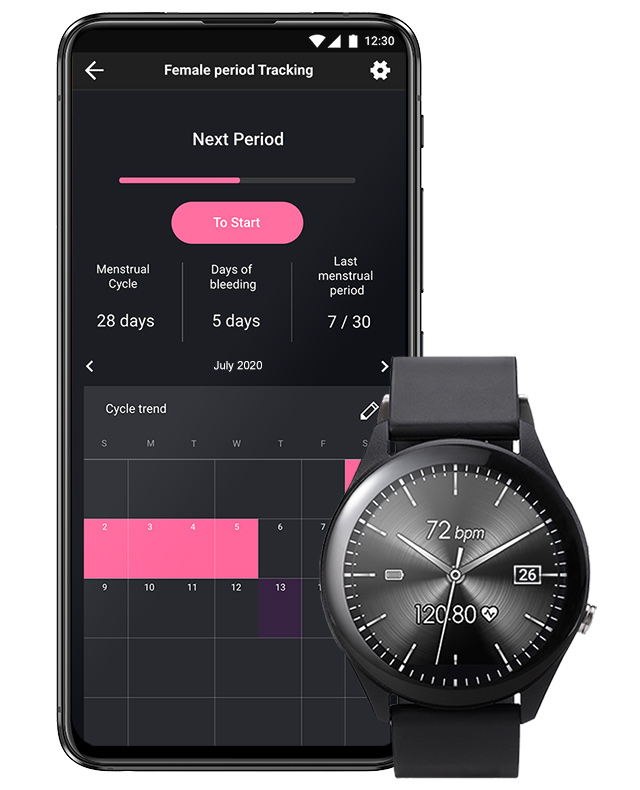 Manage your health data easily with an intuitive app
Blood pressure : View and manage your blood pressure anytime by entering measurements
Heart rate : Continuous and accurate monitoring of your heart rate throughout the day
Activity data : Tracking of step counts, distance traveled, calories burned and the duration of workouts
De-stress level : An easy-to-understand summary of your daily stress level based on heart-rate variability (HRV). Larger variations in heart rate indicate lower stress levels and better health.
Sleep quality : Measurement and analysis of your heart rate, sleep duration and movement for an insightful look into how well you sleep
Female period tracking : Track your menstrual cycle, record symptoms and estimate ovulation and fertility windows to discover patterns and gain insights into your overall health.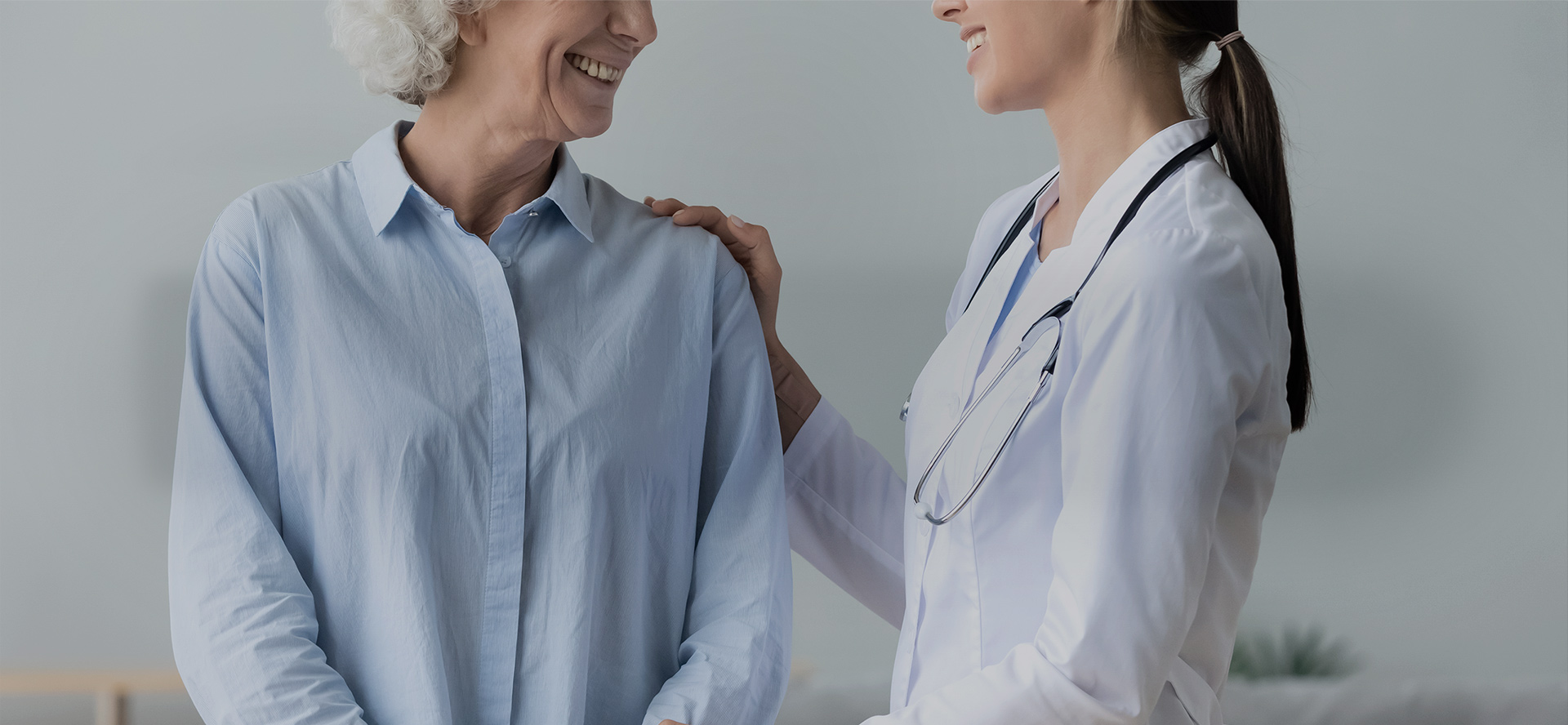 Smart health-management tools
Medication tracking and reminders

Enter your medicine schedule in the ASUS HealthConnect app, and VivoWatch SP will remind you when it's time to take each medication, helping you to keep a regular schedule and never miss a dose.

Health data and personalized analysis sharing

Share selected health data with your family, doctor or anyone you choose, securely and easily. This long-term information may offer additional insights over individual blood-pressure measurements done at a clinic.

Cloud data storage

Back up your health data to the cloud and easily download it to any of your mobile devices.

Google Fit and Apple Health support

Better flexibility for health data management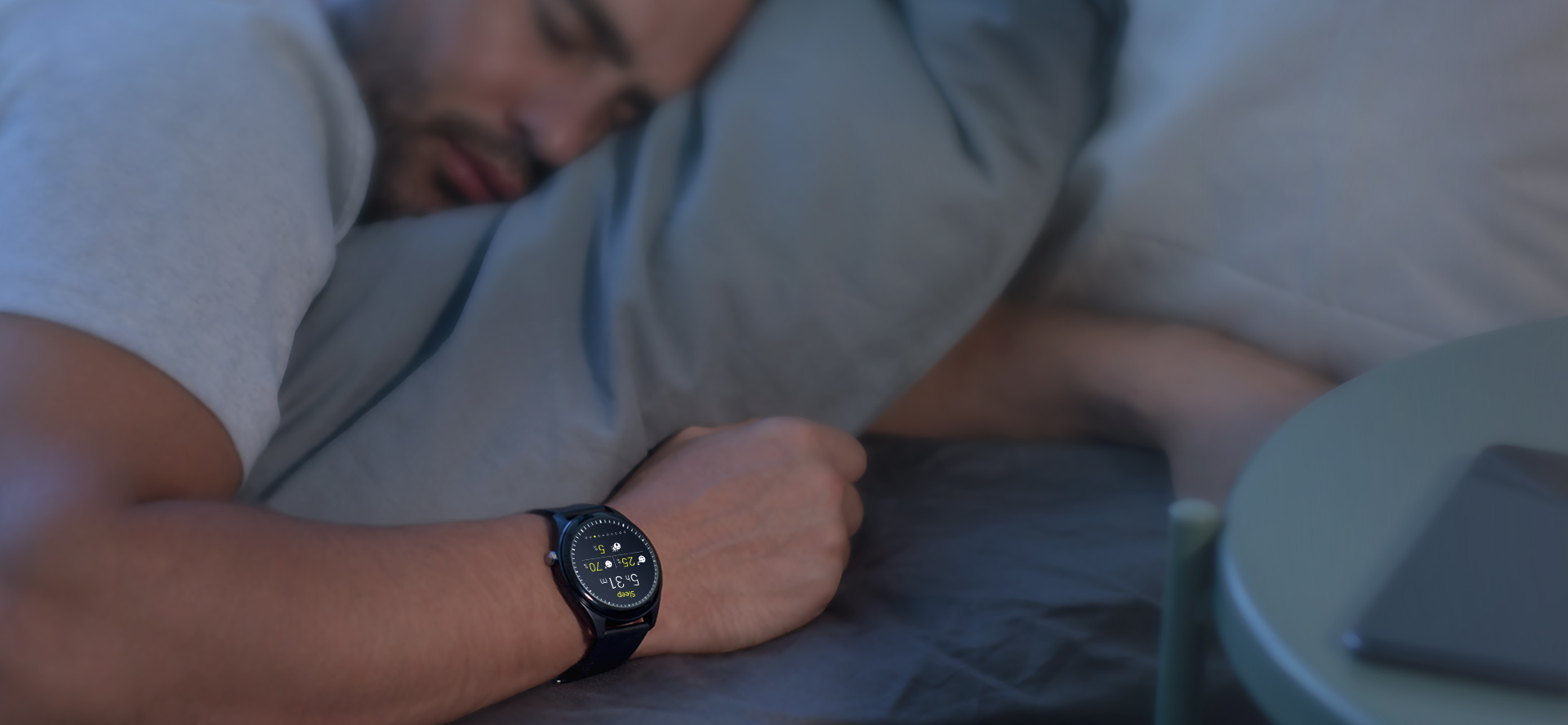 Personalized sleep-quality analysis
VivoWatch SP tracks your sleep duration and quality, giving you insights to help you get your best night's sleep. By tracking your heart rate in the background, VivoWatch SP can determine when you are winding down and begin automatically tracking your sleep. It also uses your pulse oxygen and heart rate measurements to determine how deep and restful your sleep is. Movement throughout the night is another indicator of sleep quality, so VivoWatch SP tracks your motion and records how many times you turn from side to side each night.

The sleep information VivoWatch SP tracks syncs automatically to the ASUS HealthConnect app, where you can review your daily sleep summary and see weekly statistics.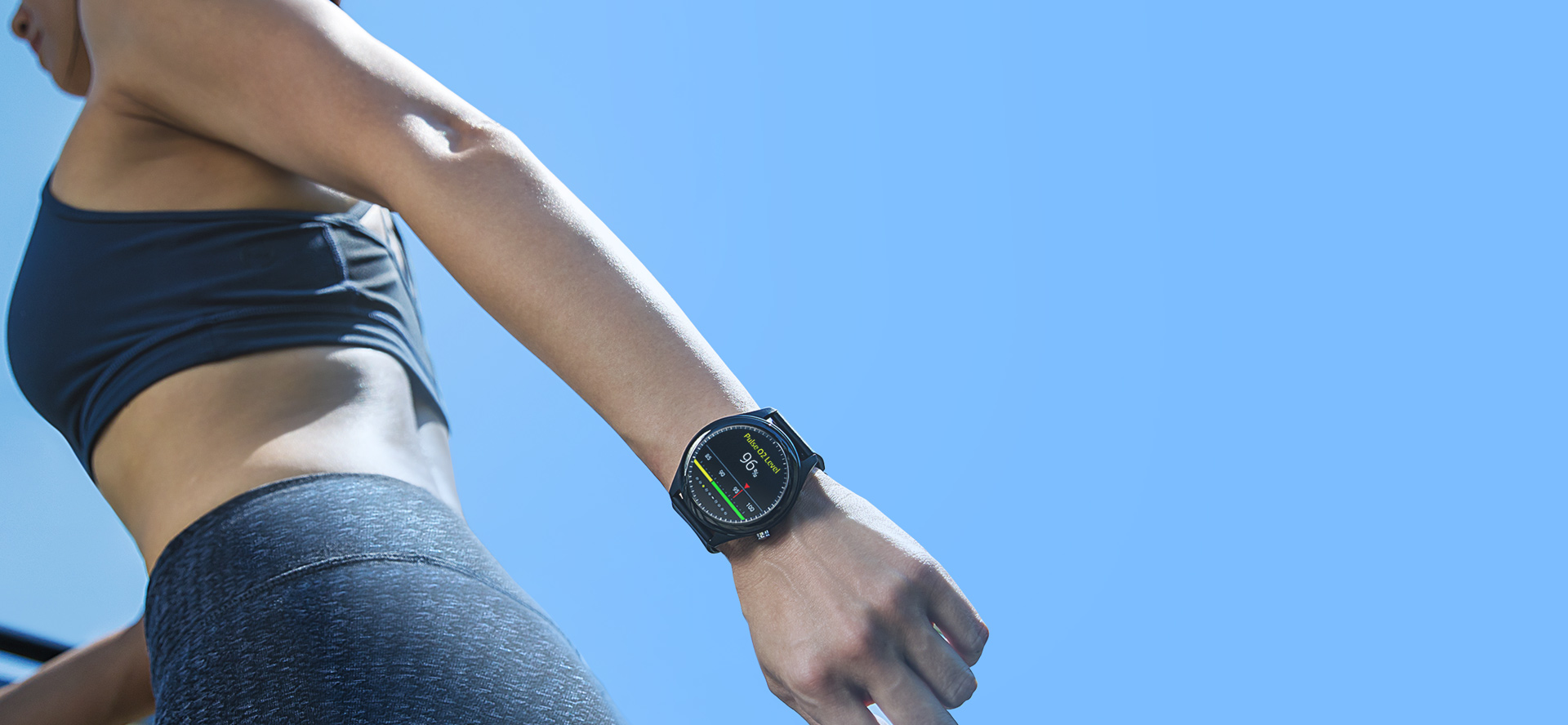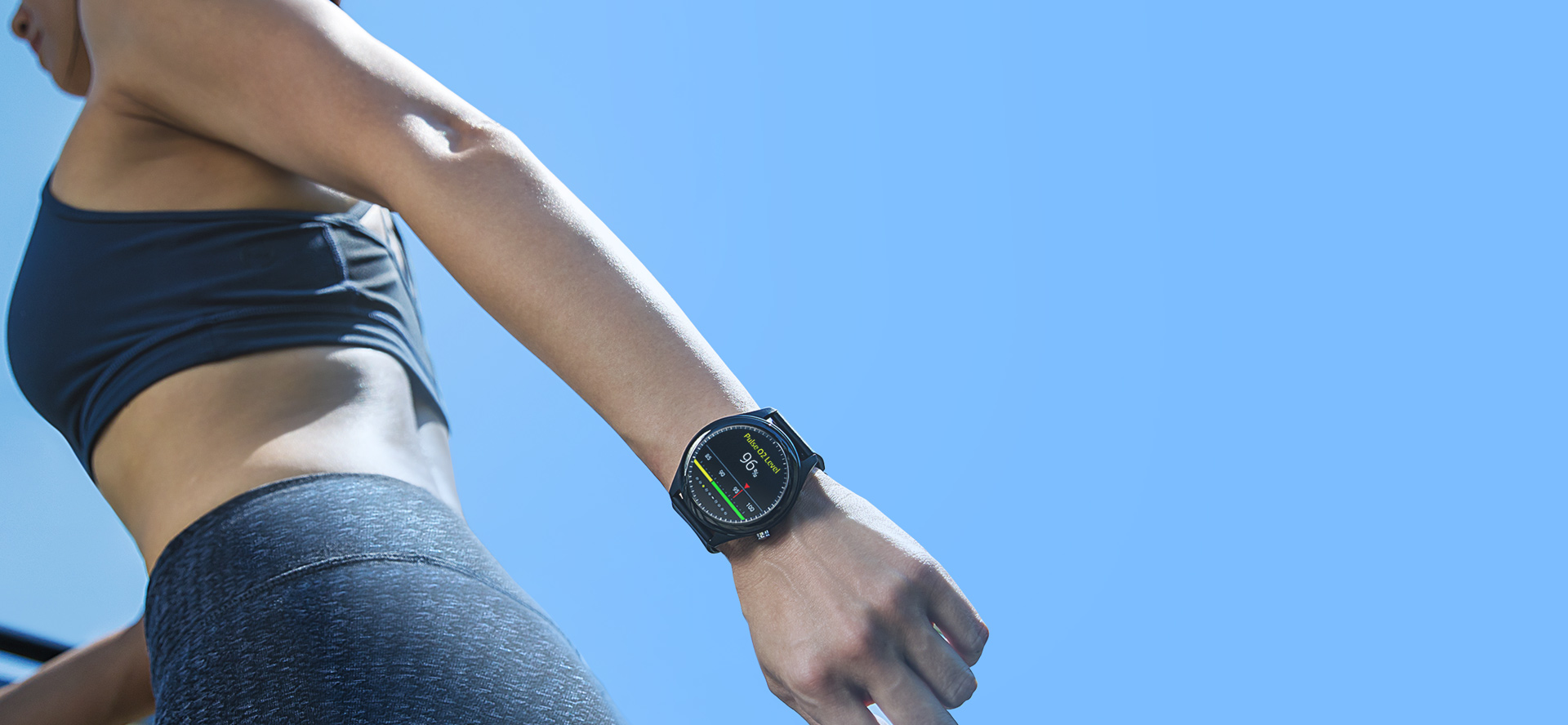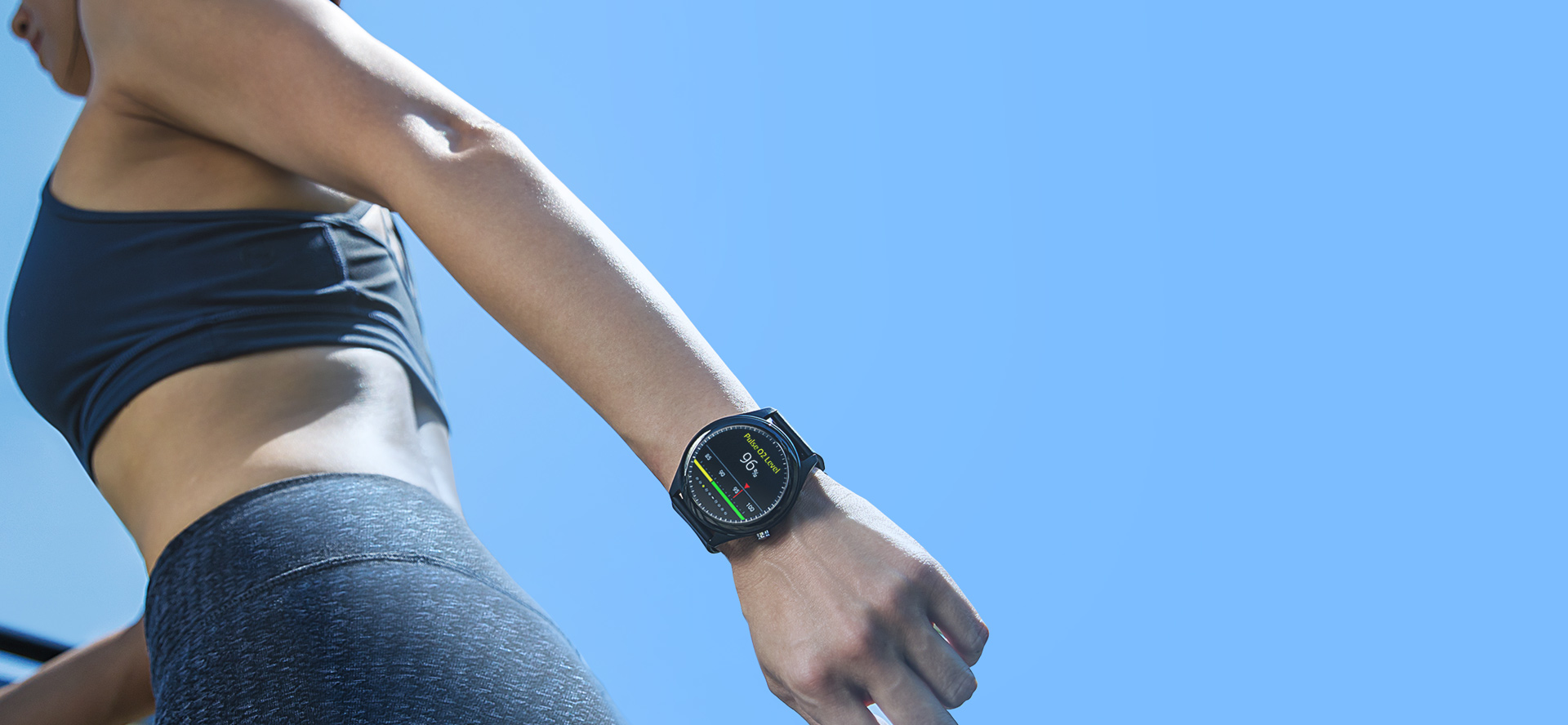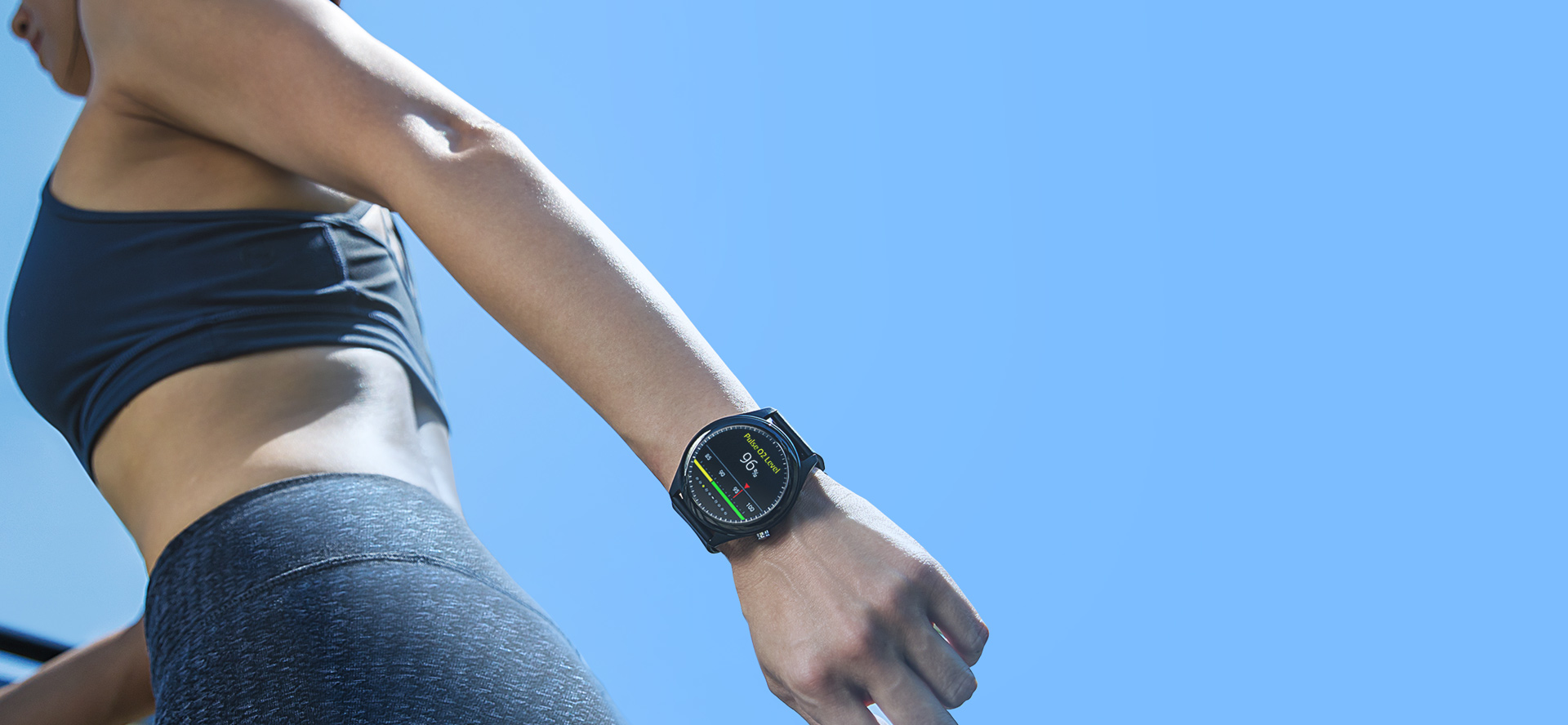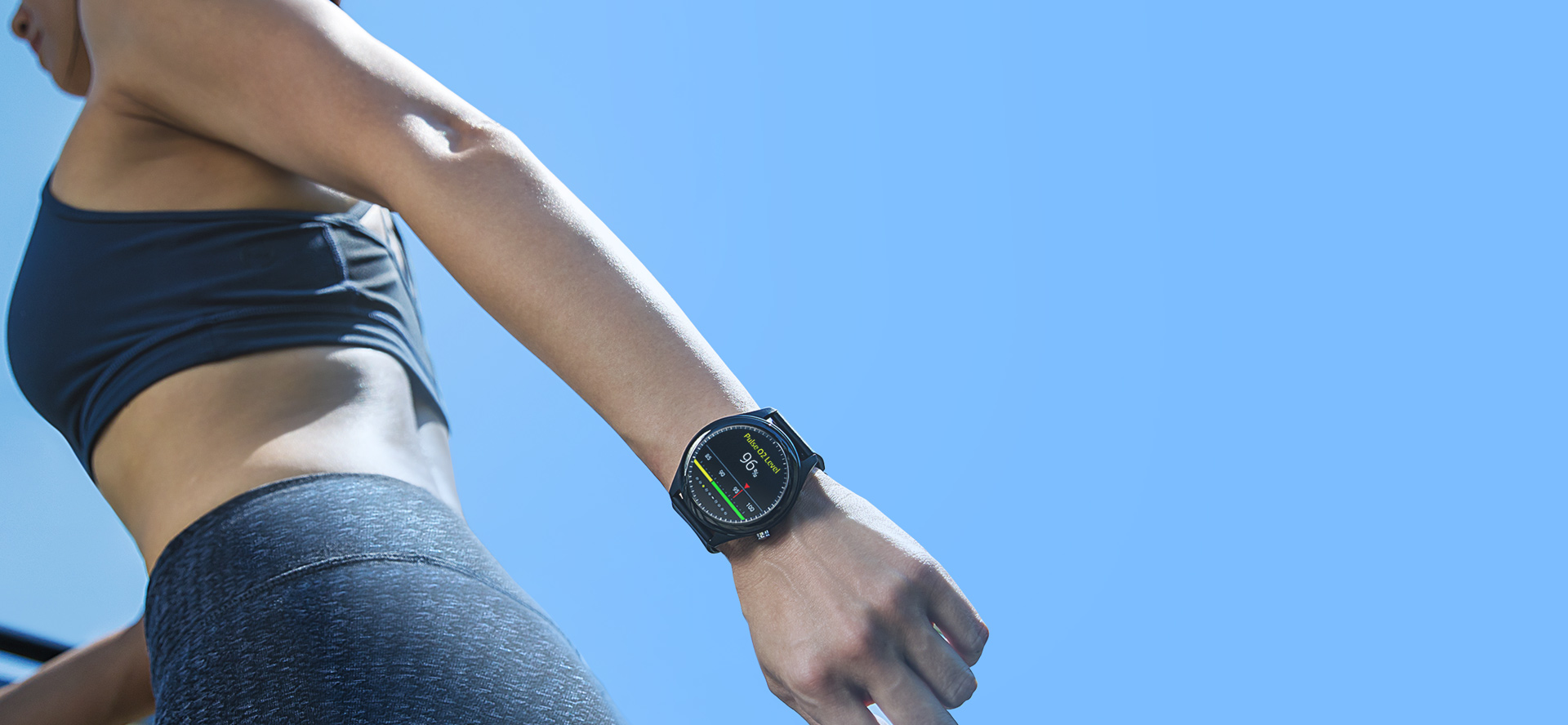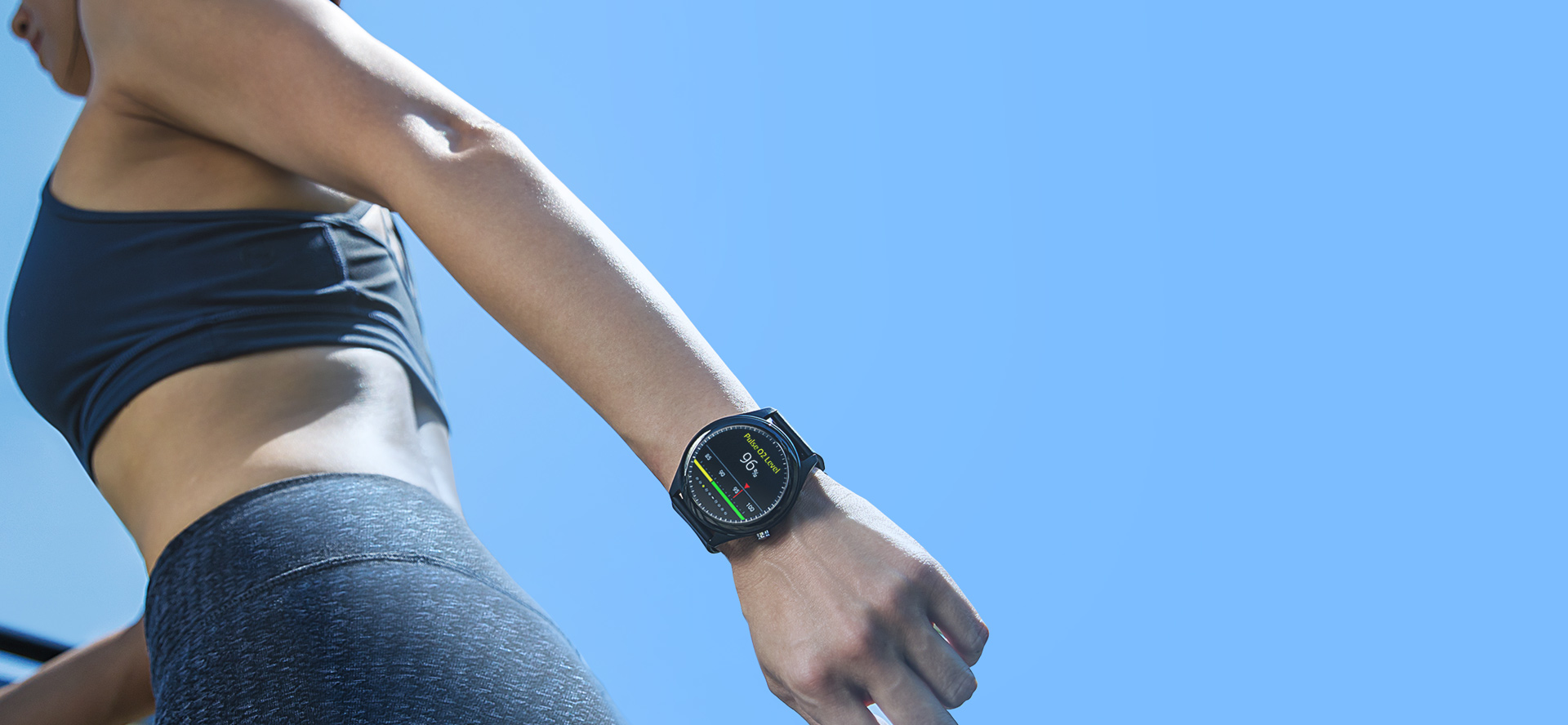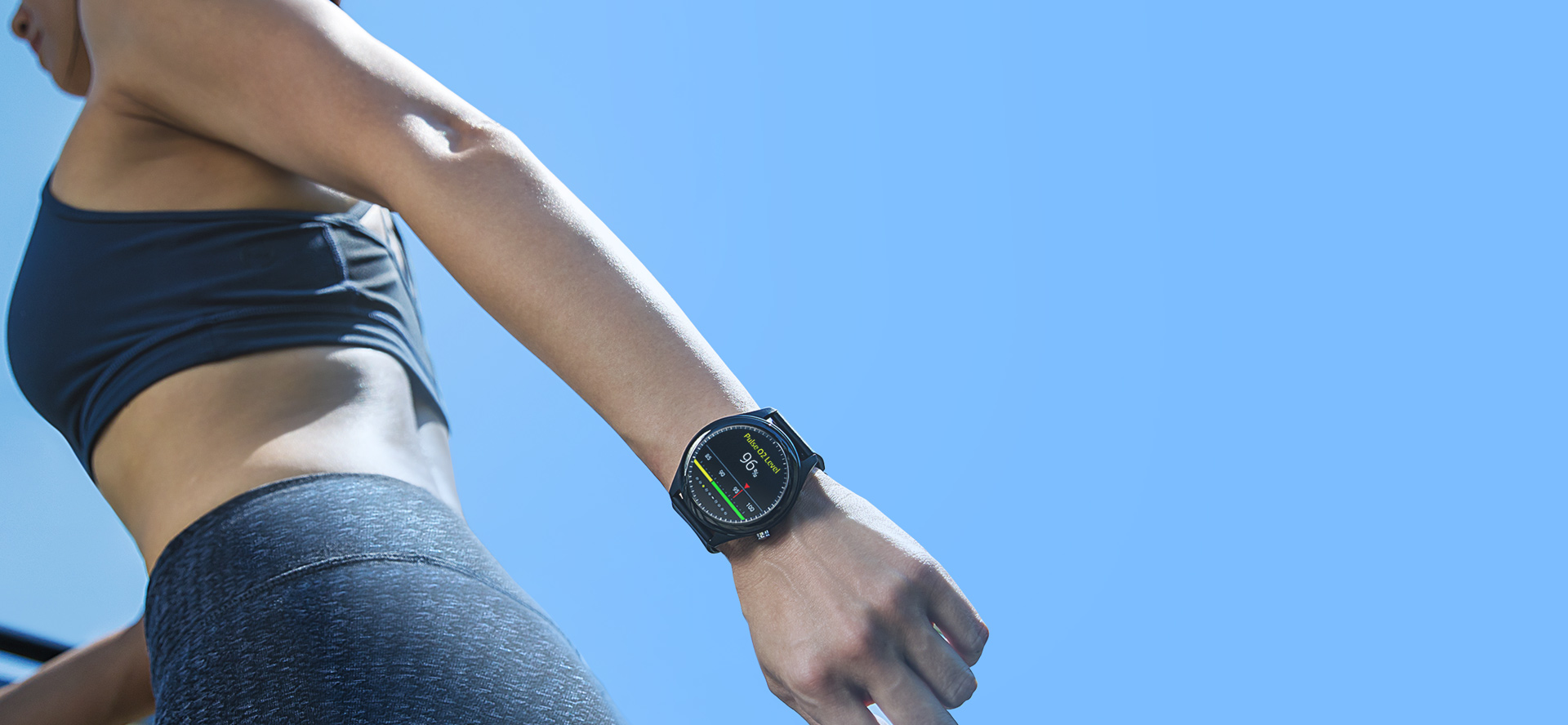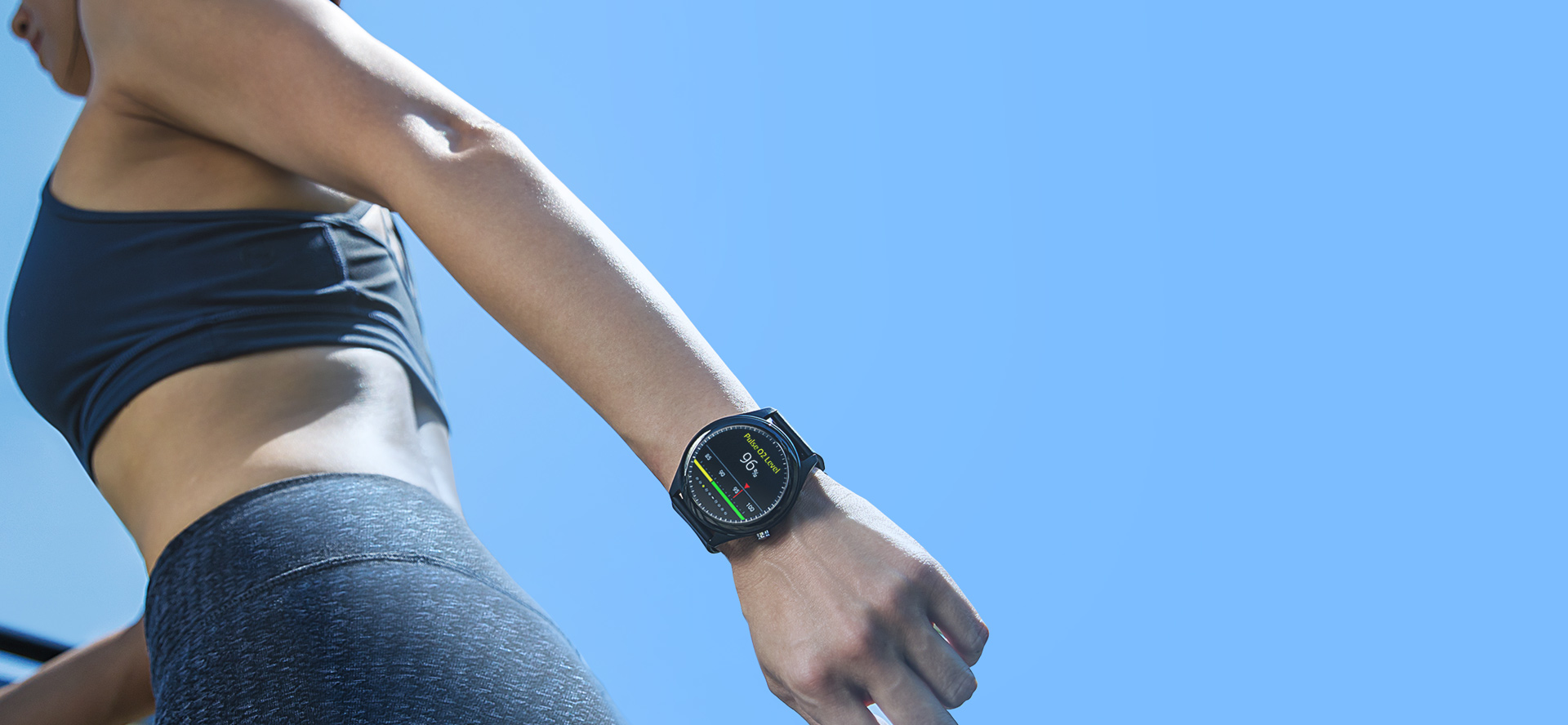 Pulse O2 sensor : Tracks the saturation level of your blood oxygen, letting you know how well your body is adjusting to exercise
Built-in GPS : Enables tracking of activity stats, such as speed, distance and duration.
Altimeter : View your current altitude and an elevation graph when you are hiking or climbing.
Floor climbing : See the number of floors you climb throughout the day.
Aerobic heart-rate indicator : Provides visual and vibration notifications when you are performing healthy aerobic exercise or are overexerting yourself.
Stand reminders : Encouragement to stand up and move around on a regular basis
Step counter : Tracks the total number of steps you take in a day
Calories : Accurate calculation of how many calories you burn in a day based on heart rate, activity level, age, weight and other personal characteristics.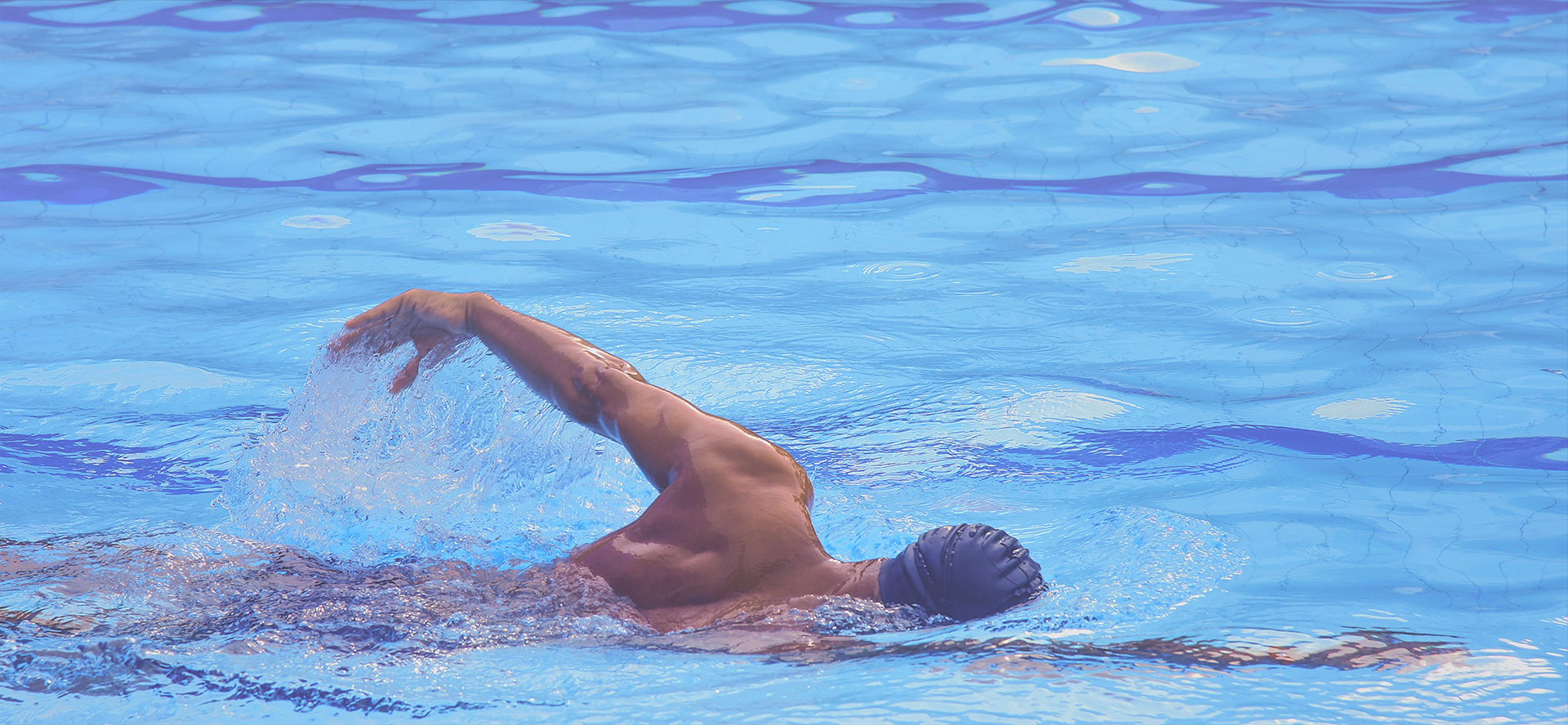 Your 24/7 smart assistant
Water resistant to 50 meters

With excellent water resistance, you can wear VivoWatch SP while swimming or get caught in the occasional rainstorm without worry.

Long battery life

VivoWatch SP delivers up to 14 days of battery life in normal operation, making it a 24/7 companion that is always there to help guide you to better health.

Call and text notifications

Receive visual and vibration notifications of incoming calls and texts without taking your phone out of your pocket or bag.

World clock

Display a second time zone and the time difference between local time for convenience while traveling.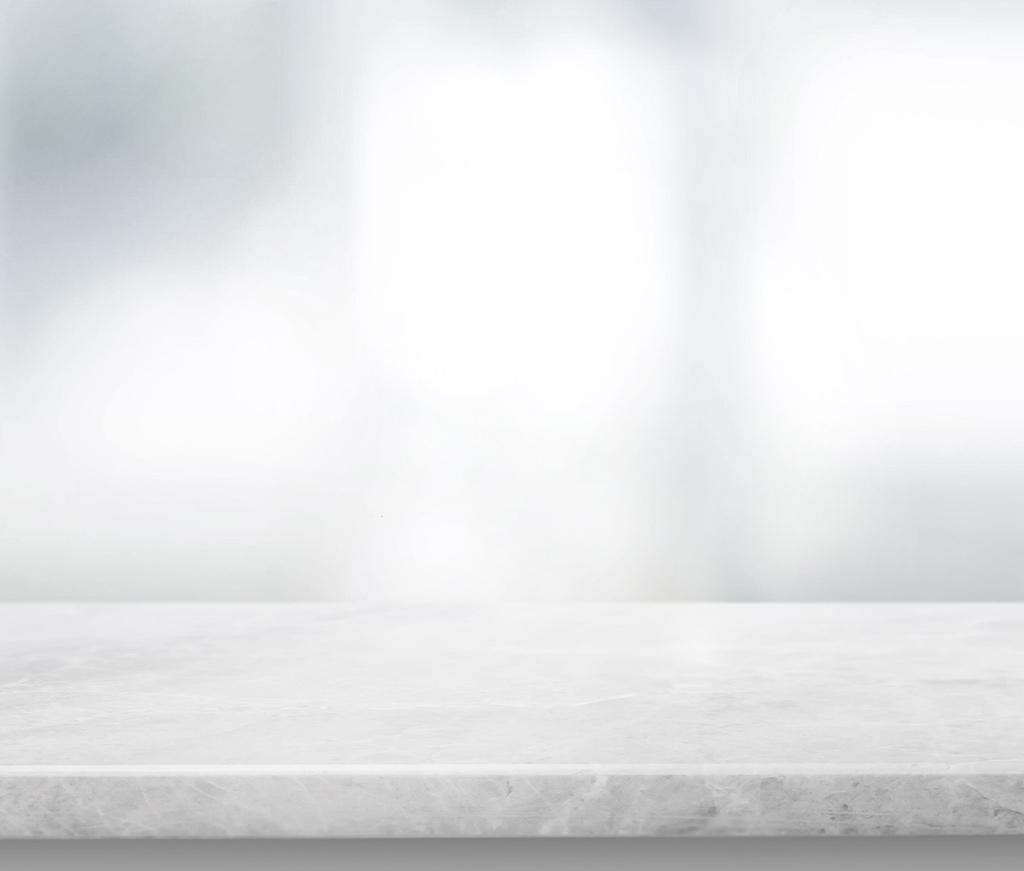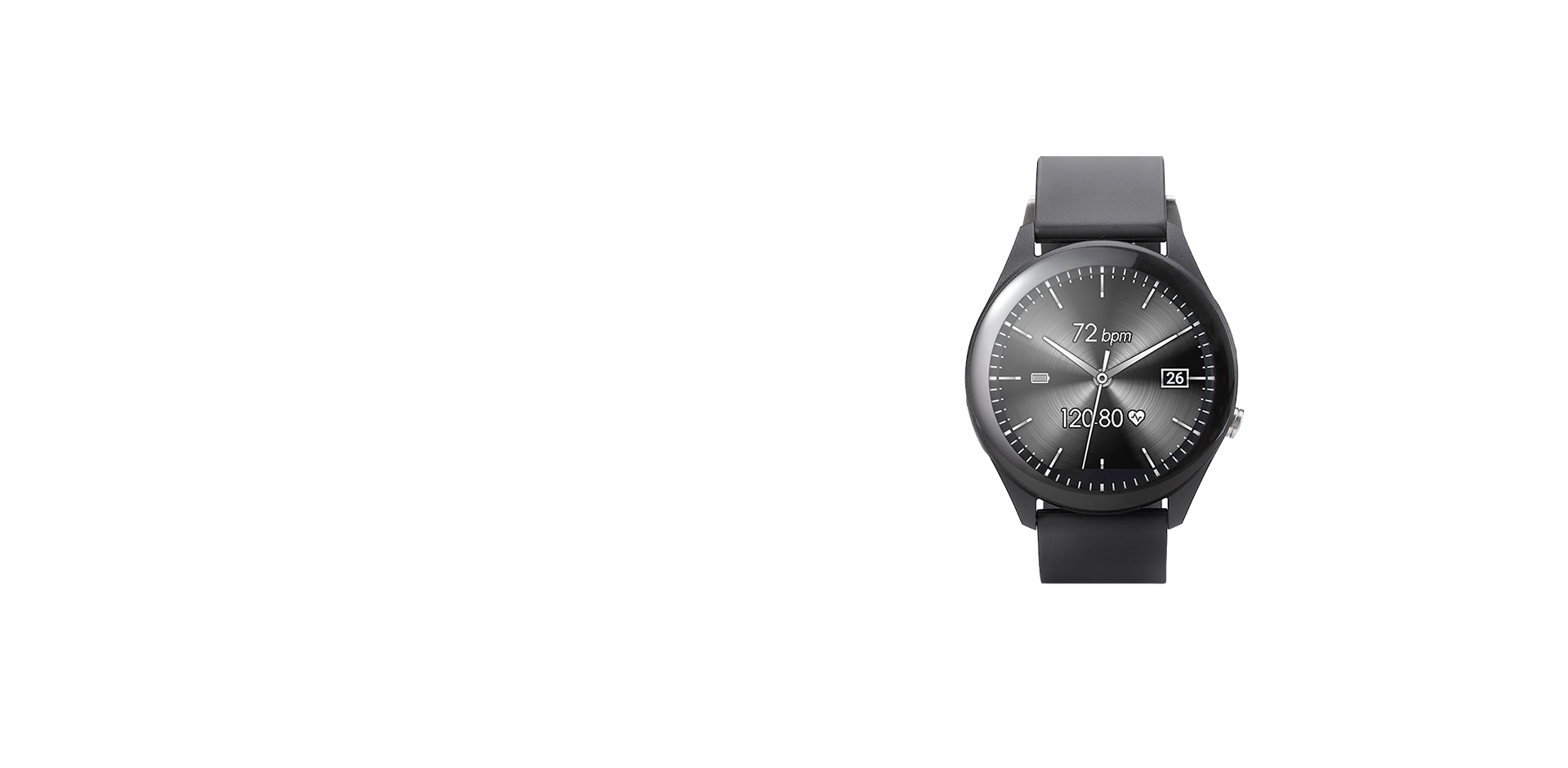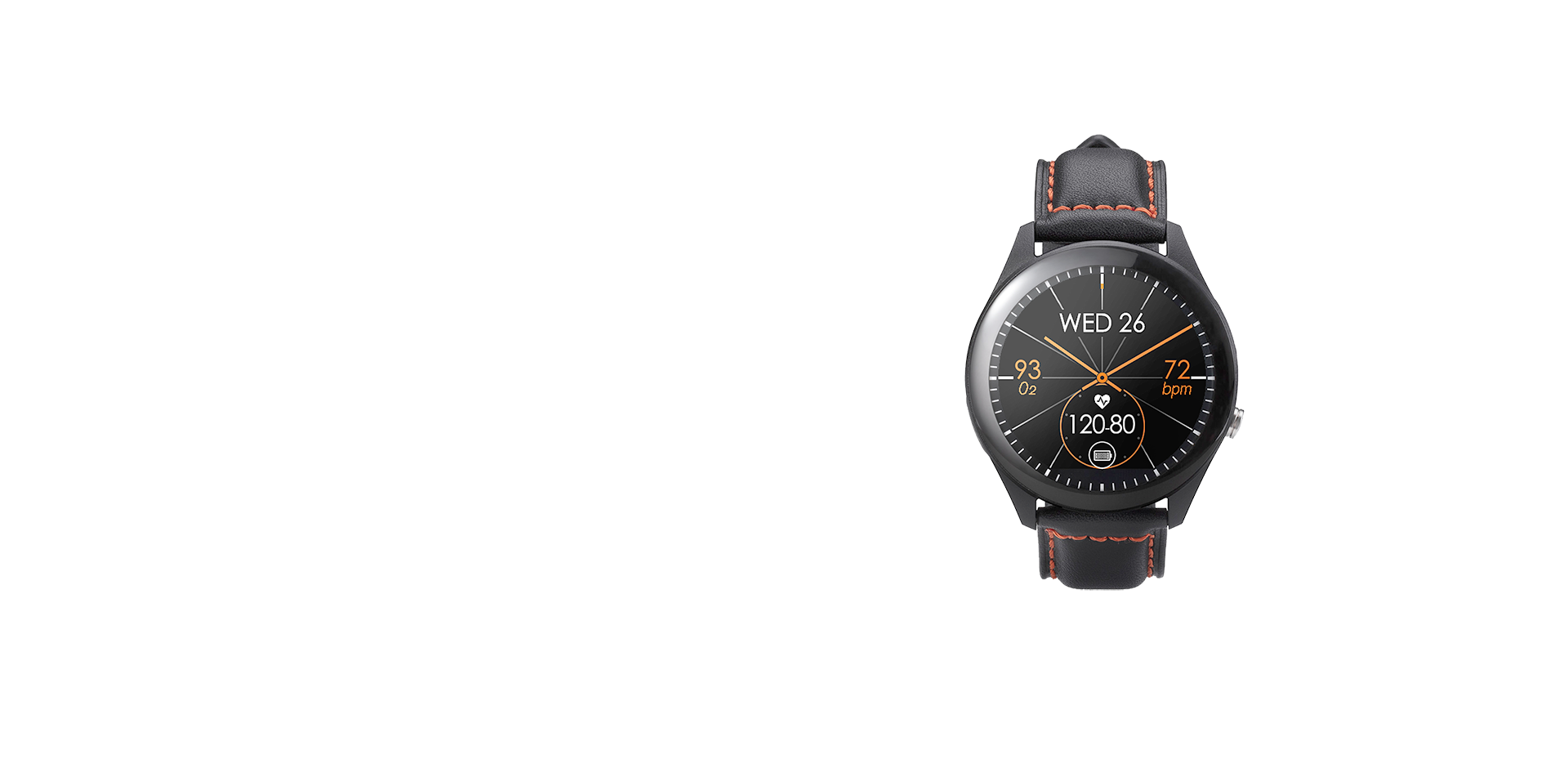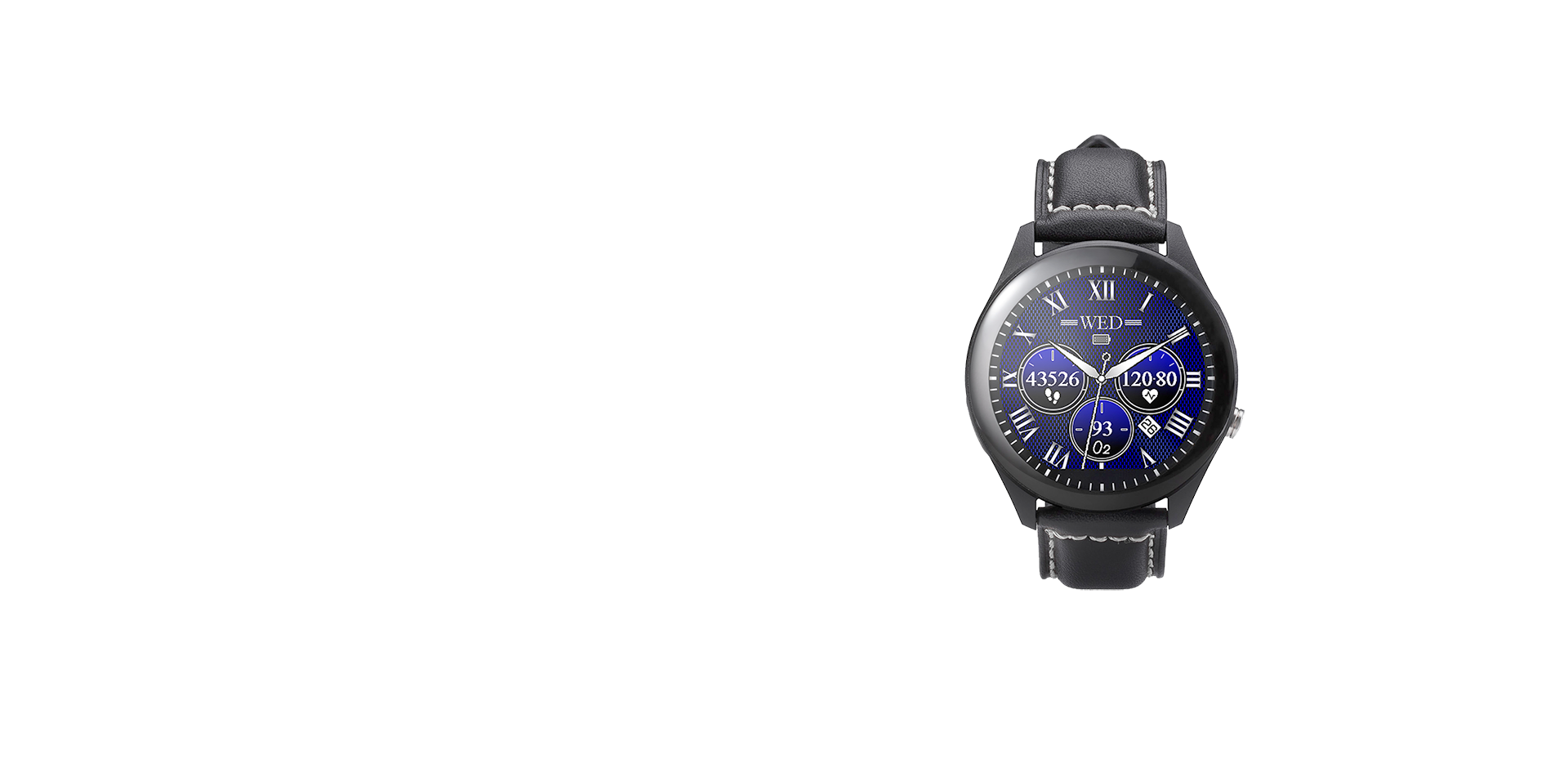 With a universal design that accepts standard quick-release watch bands, you can easily change the look of VivoWatch SP to match your personal style and fit any occasion. VivoWatch SP also features a variety of attractive watch faces to choose from, giving you more options to create a watch that's truly your own.
ASUS VivoWatch SP is not a medical device and is not intended for diagnosing medical conditions. Measurement results are for reference only.

DO NOT adjust medication based on measurement results from ASUS VivoWatch SP. Take medication as prescribed by your physician. Only a physician is qualified to diagnose and treat high blood pressure.

ASUS VivoWatch SP will continue to evolve with future firmware and software updates that expand functionality and further improve the user experience.

Android Go has limited compatibility with wearable devices.