Collaboration for Future Creation
ASUS ProArt presents NVIDIA Omniverse Enterprise
NVIDIA Omniverse™ Enterprise is a revolutionary platform that enables teams of creators and developers to work together seamlessly on anything from 3D design collaboration to development. It unleashes new creative possibilities and efficiencies. ASUS and NVIDIA are working in close partnership to develop Omniverse solutions, and we are also engaging with NVIDIA in hardware development. We aim to make it easy to obtain an Omniverse license package along with validated hardware for a smooth and reliable Omniverse experience.
What is NVIDIA Omniverse Enterprise?
ProArt x MoonShine
Create with ASUS ProArt – Omniverse & virtual production
At SIGGRAPH 2022, ASUS and MoonShine will bring you the most comprehensive virtual production solutions supercharged by NVIDIA Omniverse to create seamless and borderless 3D working environments. Watch the Testimonial Video and discover how industry-level production processes can be enhanced with ASUS creator solutions and NVIDIA Omniverse.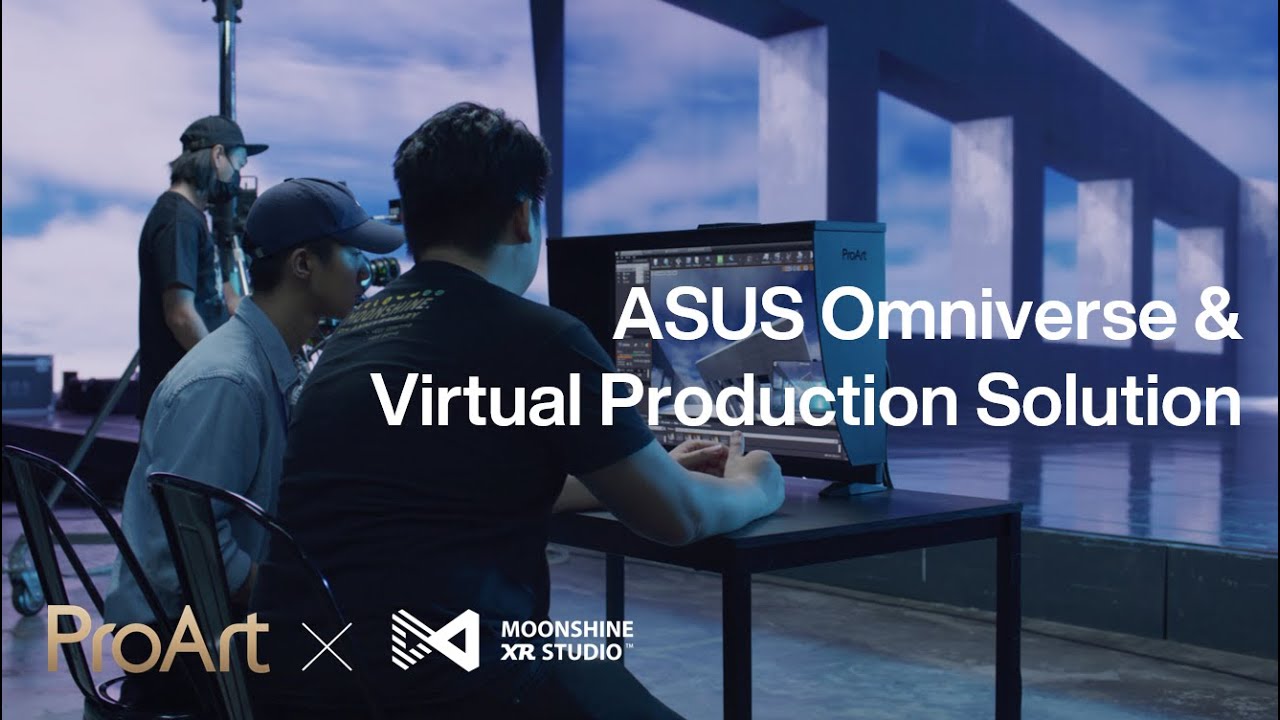 Omniverse Enterprise
Empower teams with NVIDIA Omniverse Enterprise
NVIDIA Omniverse Enterprise is a platform built for virtual collaboration and real-time photorealistic simulation. Complex creator, designer, and engineering visual workflows are transformed as users and teams connect design tools, assets, and projects for collaborative iteration in a virtual world.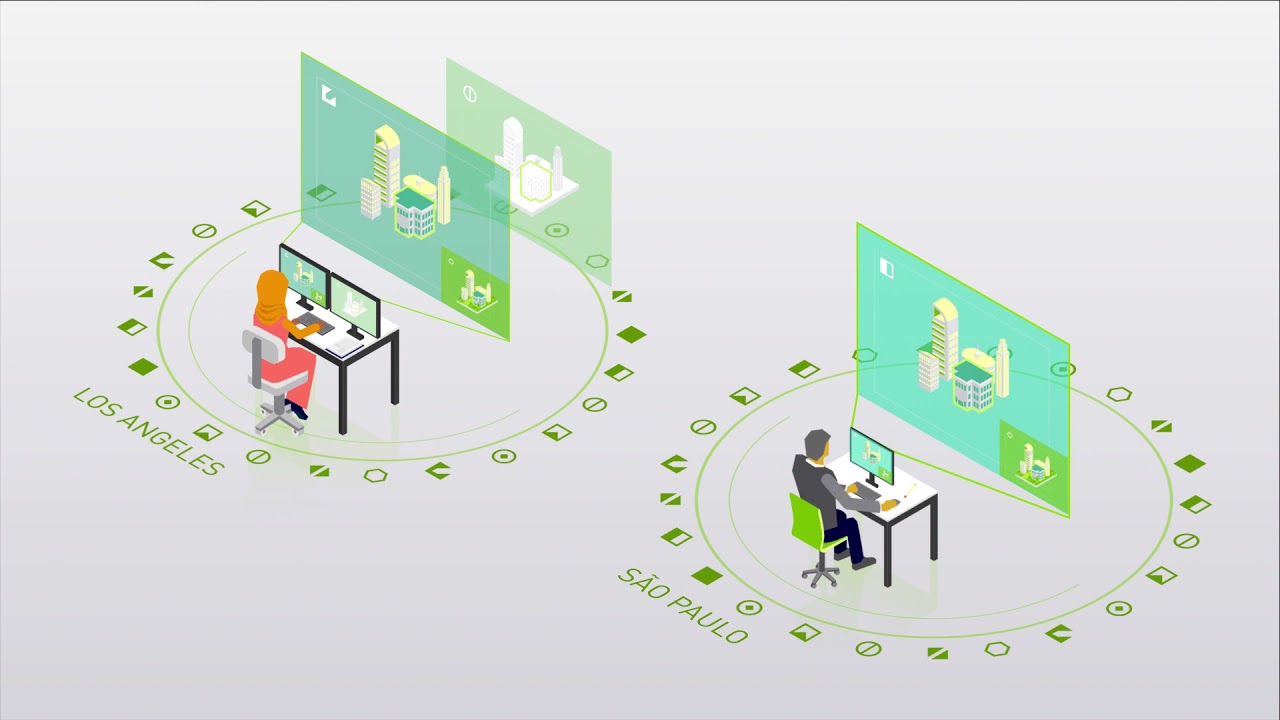 NVIDIA Omniverse Enterprise solution webinar
Collaboration for future creation
As a technology leader, ASUS maintains a close working relationship with NVIDIA. In this webinar, we will focus on both our own and our partners' hands-on experience with Omniverse. We will also showcase how the comprehensive range of ASUS Omniverse solutions, from infrastructure to individuals, empower the future of content creation.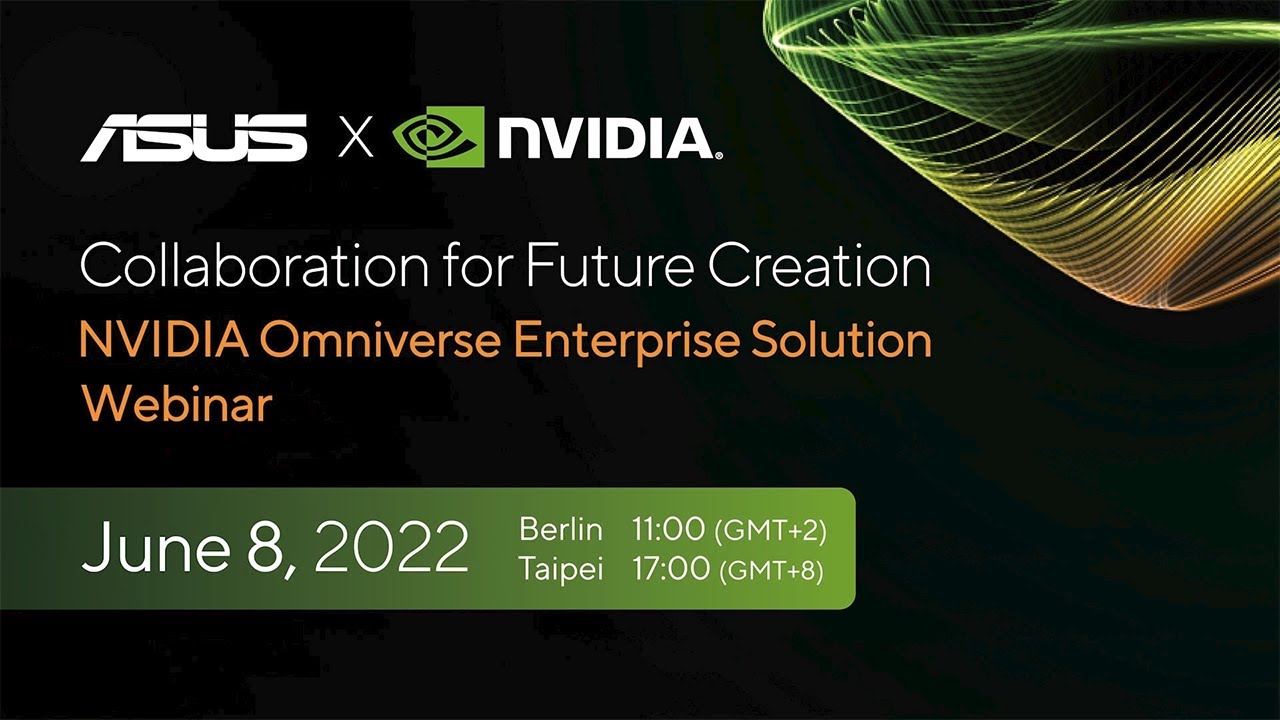 Accelerate enterprise teams, apps, projects, and more
Your team's designers can enjoy the freedom of real-time collaboration, working from different locations, and seamlessly connecting their favorite 3D design tools and ISV apps to Omniverse Enterprise. There's support for the entire team, too: designers, project reviewers and clients can all work on the same 3D project.
Location A
Desktop Workers
3D concept artist
Location B
Mobile Workers
Visual effects designer
Location C
Mobile Viewers
Client
Location D
Mobile Viewers
Project reviewer
Top four reasons to choose an ASUS Omniverse Enterprise solution
NVIDIA Omniverse partnership
NVIDIA is dedicated to its partners and believes that a strong partnership is the foundation of mutual success.
Full ASUS product lineup for Omniverse Enterprise
ASUS has the world's best PCs, servers, monitors and graphics cards. With an expanding range of superior content-creation and gaming products, ASUS leads the industry through innovation to create the most ubiquitous, intelligent productivity.
Strong partnership with 3D partners
Connect to the top industry apps your teams use every day, with plug-ins that enable live-sync collaboration and iteration across multiple software suites simultaneously — all brought together in Omniverse Enterprise.
Success cases
Reduce deployment risks with a complete suite of VMware data center products for Omniverse Enterprise.
Need support for your ASUS Omniverse solution?
We dare to explore new solutions and technology which can elevate our team collaboration and production experience. It's very exciting to work with ASUS ProArt and NVIDIA Omniverse to improve our workflow and build up a new era to our artists, as we share one goal in mind.
- Chia Chi Lin, Founder, MoonShine Studio
Learn more about MoonShine >
ASUS has long been the first choice for many animation creators and production companies drawn by its product quality and stability. With support from NVIDIA Omniverse and ASUS, there's no effort needed to enjoy 3D collaboration with the highest efficiency ever.
- Elvis Huang, Head of Innovation, Reallusion
Learn more about Reallusion >
Choose your ASUS Creator Solution for NVIDIA Omniverse Enterprise
Delivering the ultimate performance, first-class visual experiences and the best creator-oriented designs for hybrid teams doing graphics-intensive creation, ASUS offers the most complete product lineup for discovering the power of the NVIDIA Omniverse Enterprise platform.
Platform components
The Omniverse platform consists of five key components:
Nucleus
Let you store, share, and collaborate on project data and provides the unique ability to collaborate live across multiple applications. Nucleus can be deployed on a workstation, on premise, or in the cloud.
Connect
Opens the portals for content-creation tools to connect to the Omniverse platform and save USD and MDL content. With Omniverse, users continue to work in their favorite industry applications.
Kit
A powerful toolkit for developers to create new Omniverse Apps and extensions. Kit Extensions are plug-ins to Omniverse Kit that extend its capabilities for developers to enhance their workflows and UI.
Simulation
Powered by NVIDIA technologies that simulate real-world physics including PhysX®, Flow, Blast, and Rigid Body Dynamics.
RTX renderer
An advanced, multi-GPU renderer based on NVIDIA RTX that supports both real-time ray tracing and ultra-fast path tracing.
Contact a tech advisor
Speak or chat with a dedicated expert advisor who's ready to help your business grow.
Interested in ASUS Omniverse solution?