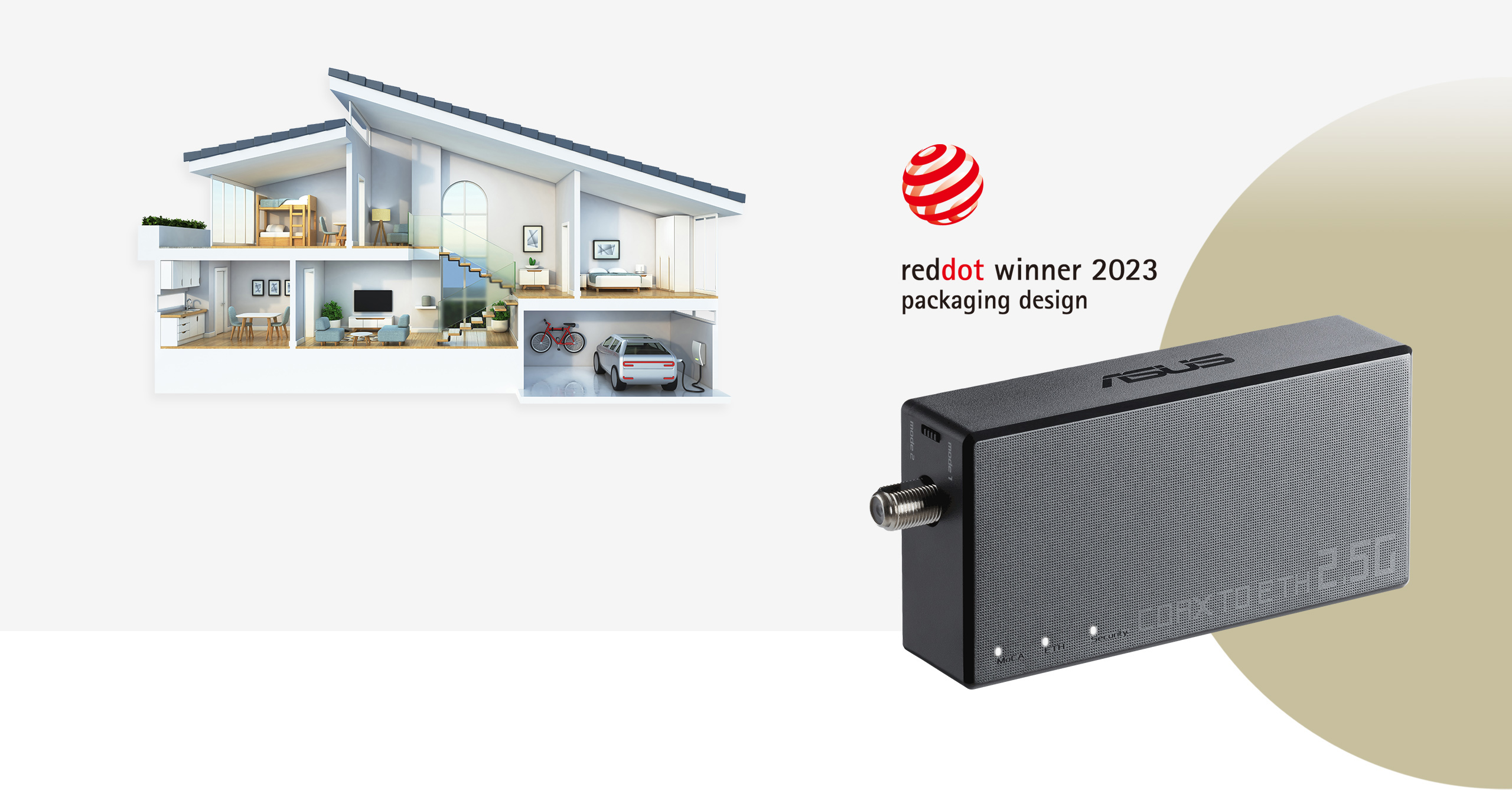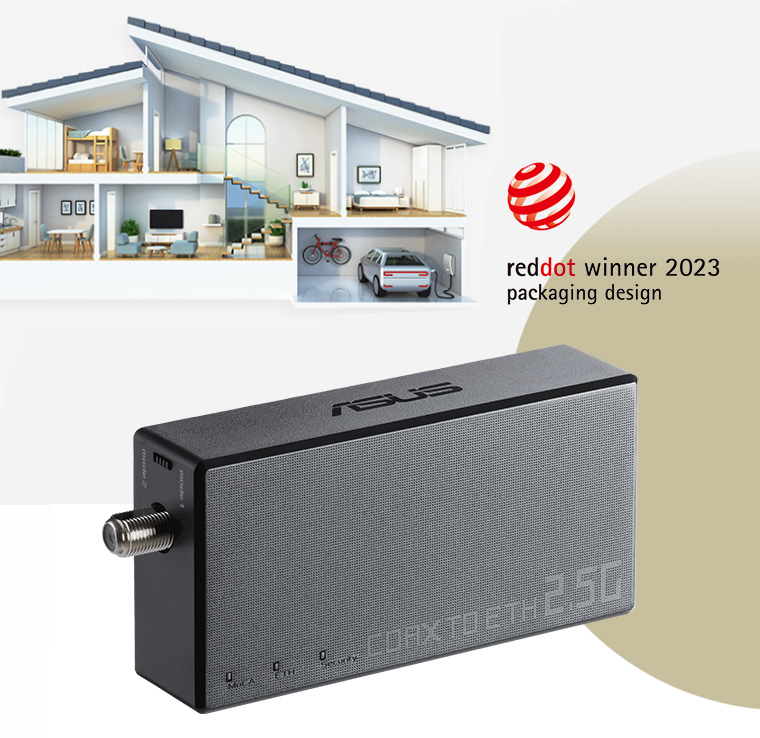 ASUS MA-25
Coax to Ethernet Adapter (MoCA Adapter)
An ideal networking solution for thick walls and multiple floors
Ideal Networking Solution
To ensure good signal strength and to increase the range and speed of a wireless backhaul connection, a mesh system is often installed close to a set of stairs. The signal strength near the stairs can be strong, but this position can also create a WiFi dead zone.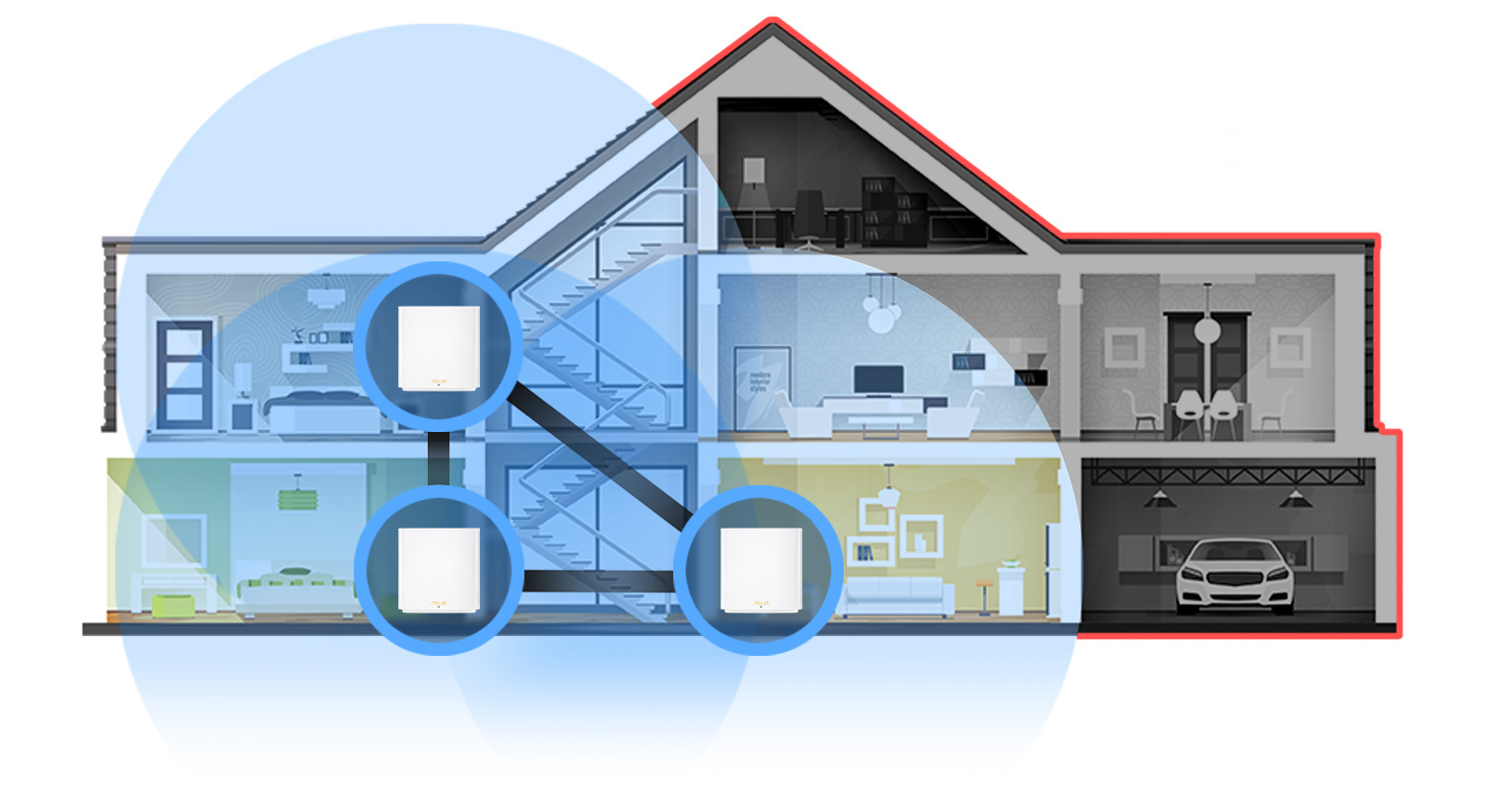 Wireless backhaul
WiFi Dead Zone
The ASUS MA-25 Coax to Ethernet adapter (MoCA adapter) leverages the existing coaxial cable wiring used in your home for TV and internet services to create a MoCA network and extend your WiFi coverage and bandwidth. With MoCA, you can get up to 2.5 Gbps wired backhaul connection speeds, with the added convenience of being able to place your mesh router near any active coax to establish a dead-zone-free mesh WiFi network.
MoCA backhaul
Switch On, Interference Out!
The ASUS MA-25 features an easy band mode switch to ensure the best connection all the time. It can be flicked on to avoid interference when using a DOCSIS 3.1 cable modem simultaneously.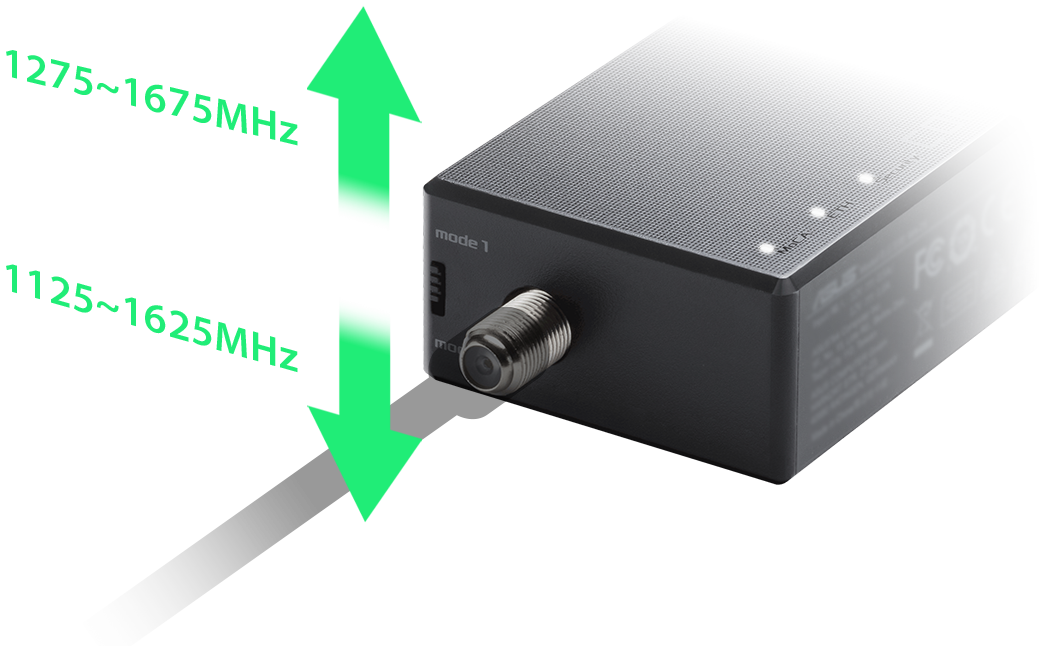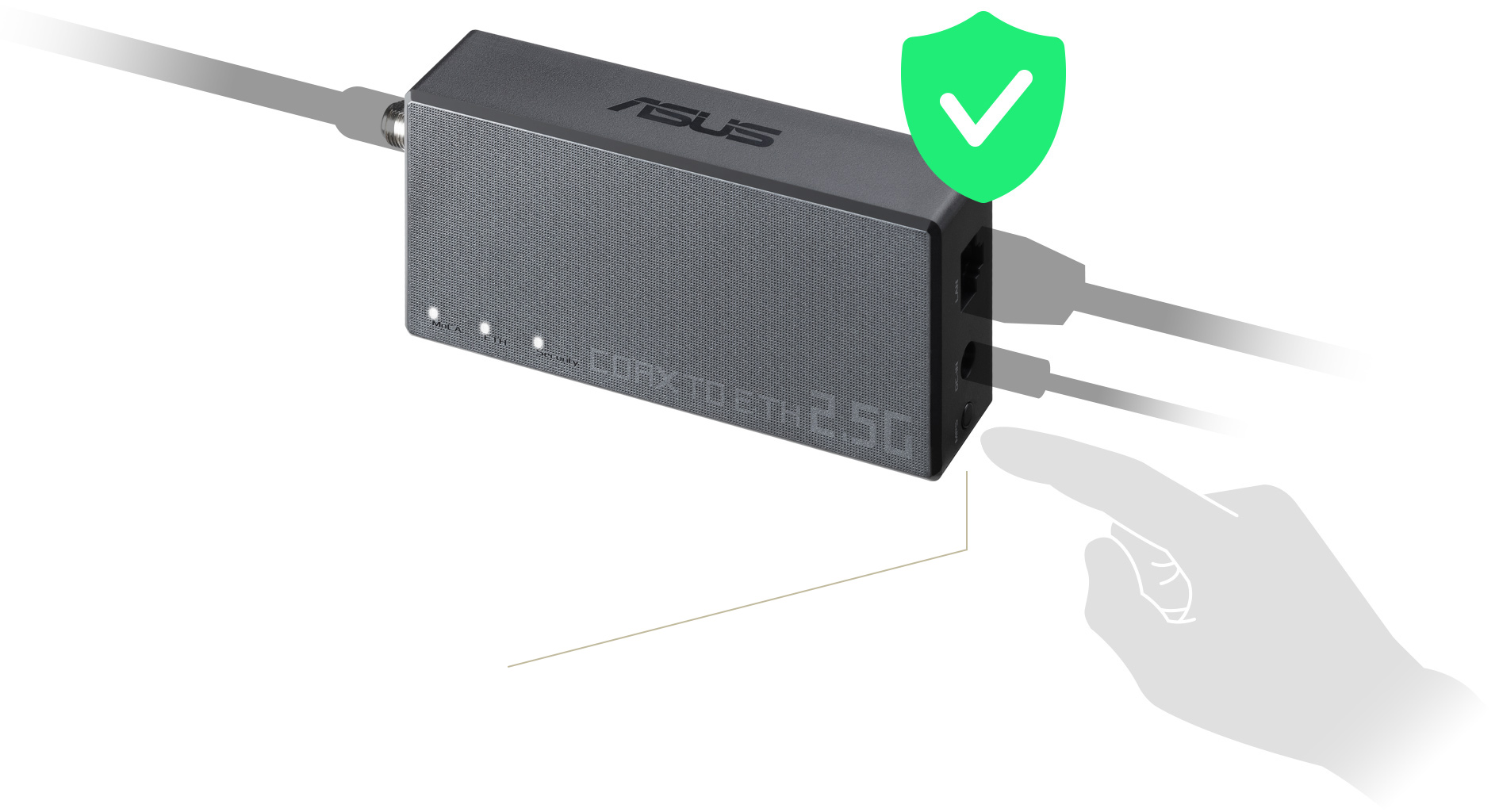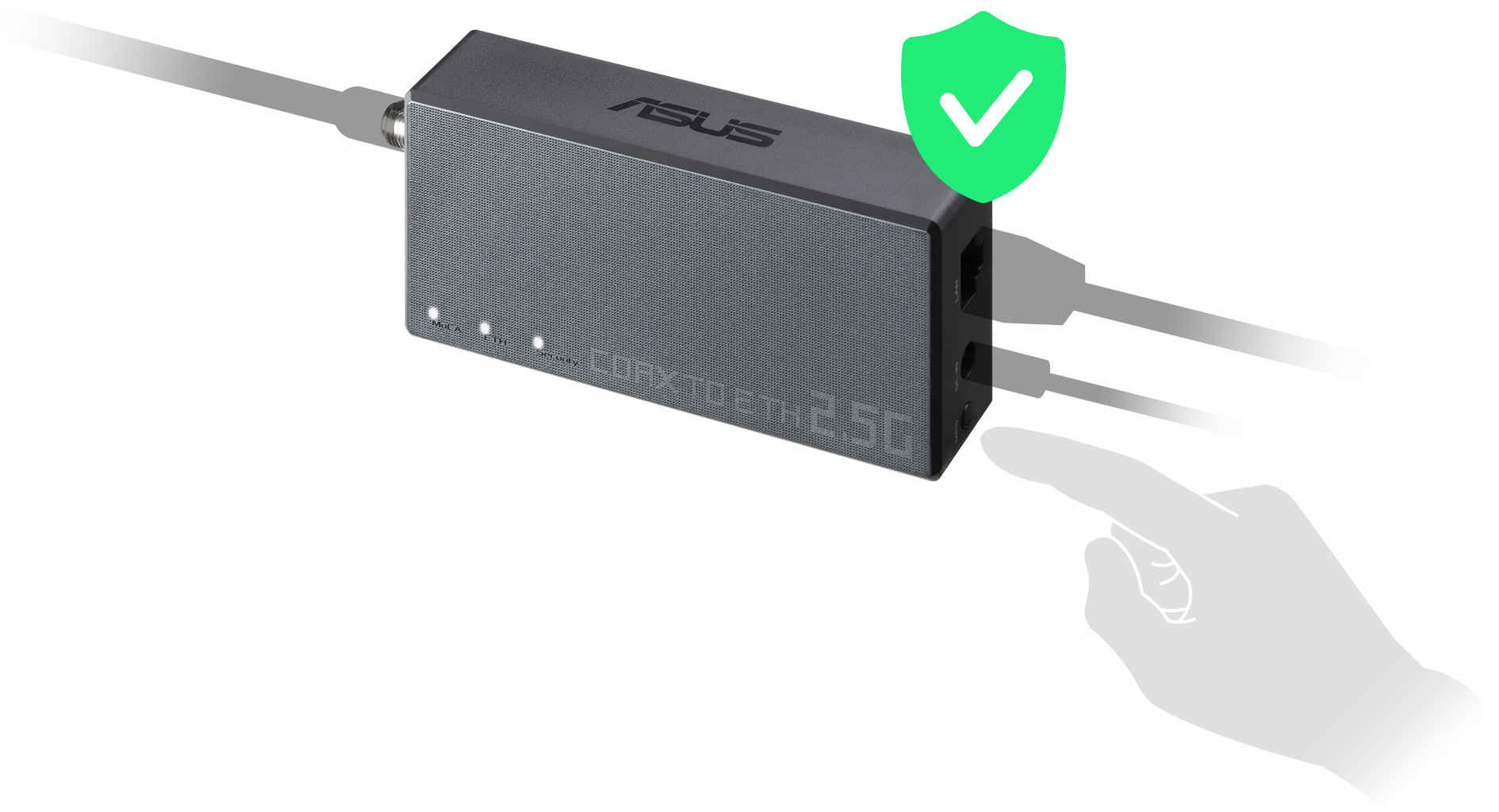 One Simple Press, Always Secure!
The ASUS MA-25 provides hassle-free, commercial-grade security with just one press of the MPS button. There is no need to access a web UI with potentially complicated settings.
More Satisfying and
Lag-Free Gameplay
You need a fast and responsive connection to get the most enjoyment out of multiplayer online gaming. No one wants to lose just because their internet connection couldn't keep up with them. The ASUS MA-25 offers an Ethernet-like gaming experience with the lowest latency and the fastest speeds for your gaming setup.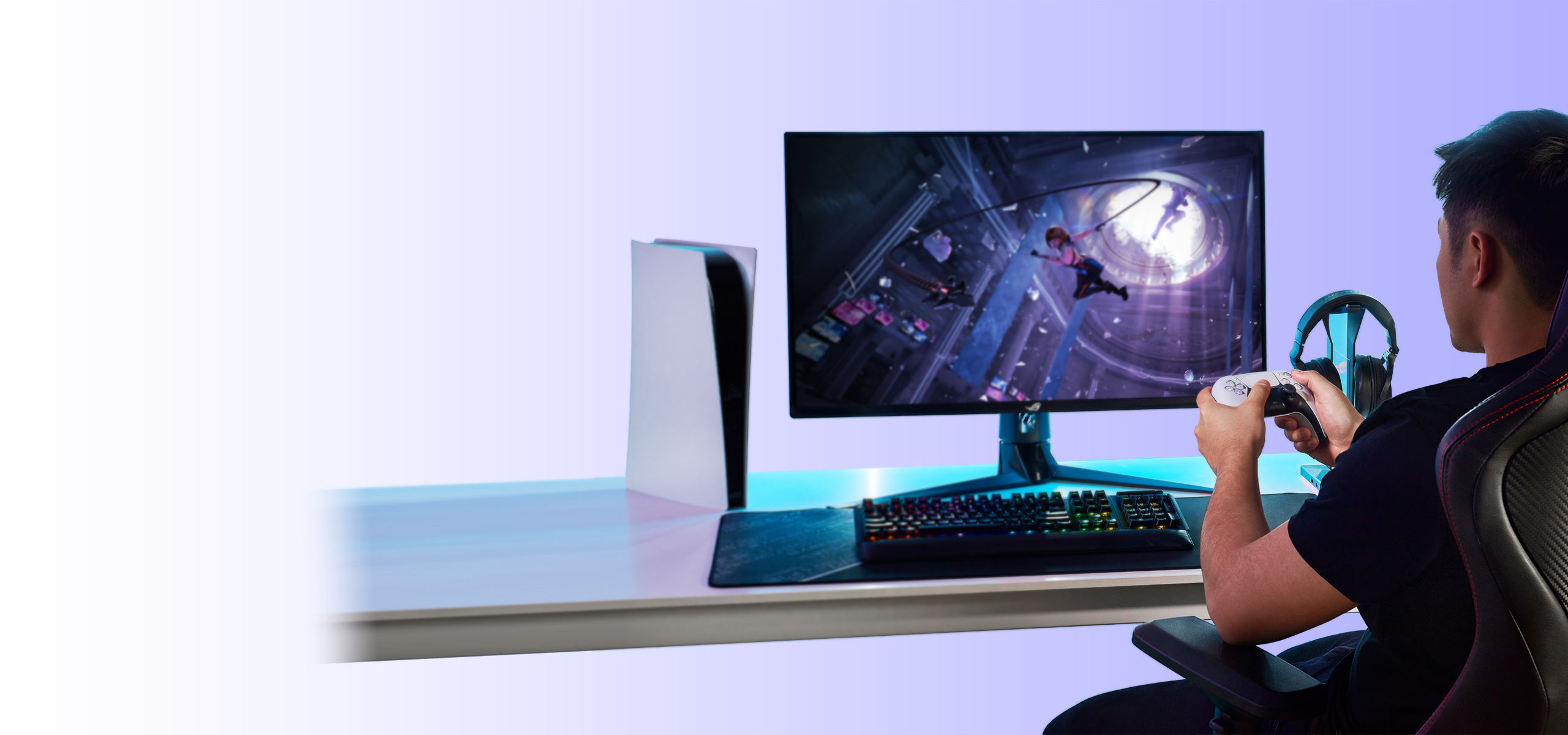 Dual wall-mount mechanism, more space-saving
Sustainable Design for Our Earth
The housing of the ASUS MA-25 is 69% post-consumer recycled plastic while being carefully designed for the best signal protection. The FSC®-certified paper-based packaging can also be used as a cable organizer after unboxing.