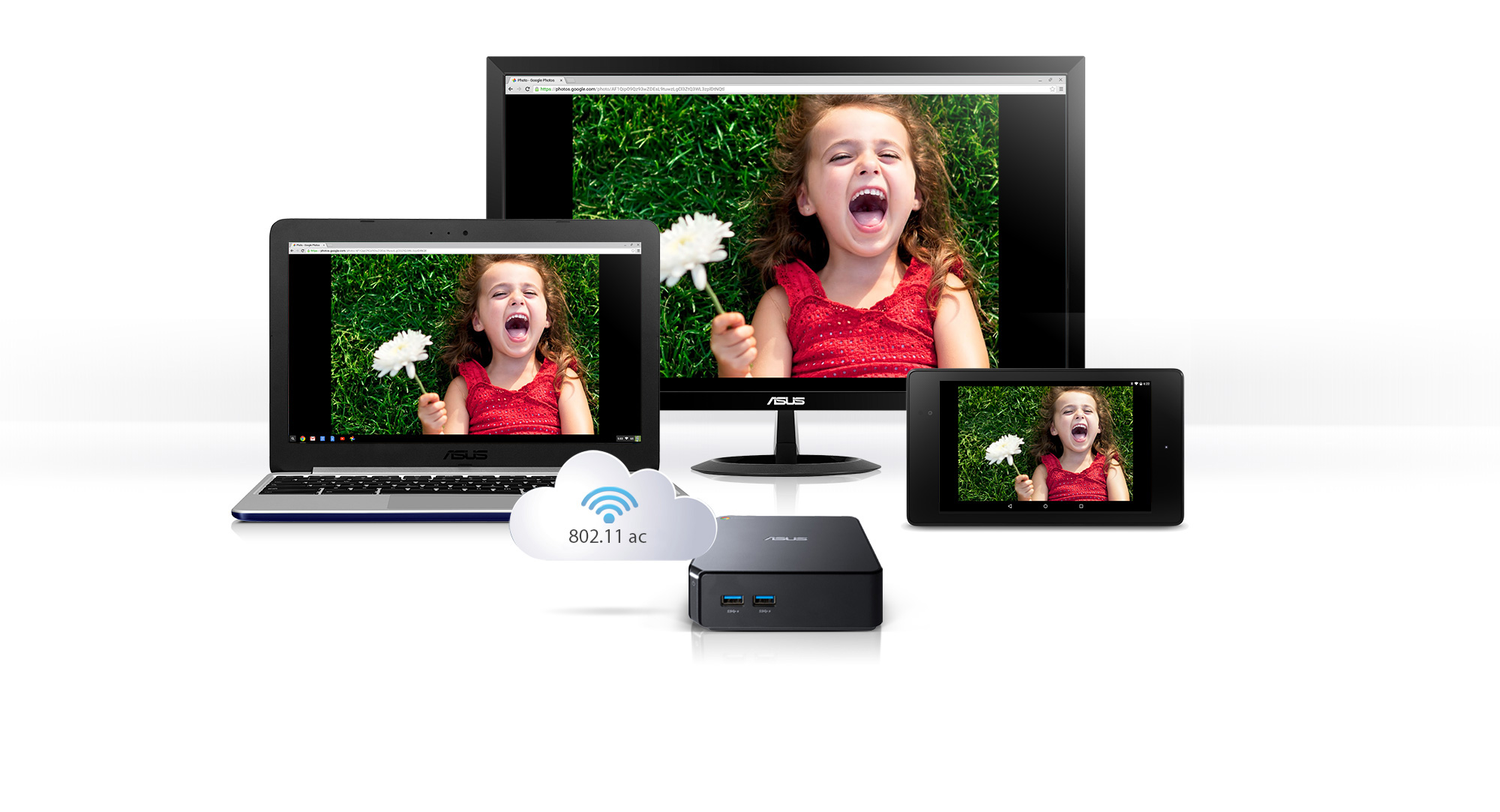 A simpler and smarter digital life
ASUS Chromebox 2 has exceptional networking performance, with more stable connections and faster wireless speeds thanks to dual band Wi-Fi 802.11ac. Chromebox automatically updates itself, so you always have the latest update version and security fixes to ensure you stay safe from viruses, malware, and other malicious elements on the web.

ASUS Chromebox 2 automatically synchronizes files in your folder to Google Drive*, so you always have access to your files in the cloud anytime, anywhere, as long as you're logged into your Google account on any device. Chromebox works well offline, too. It has a wide assortment of apps for work and play. Read and edit documents, spreadsheets, or presentations - even without an internet connection!
*ASUS Chromebox 2 comes with 100GB of free Google Drive space. For more info, please visit here.
*Please visit here for Auto Update Expiration (AUE) date.