All you need is a single USB Type-C cable for power and video transmission
MB169C+ is the world's first 15.6-inch portable companion display that uses a single USB Type-C connection for both power and video transmission from your host device. This means you have less cables to work with, so you get a neater work area. The reversible USB Type-C connector makes connecting devices simple and easy, and you won't be damaging the cable or port by plugging in devices the "wrong" way.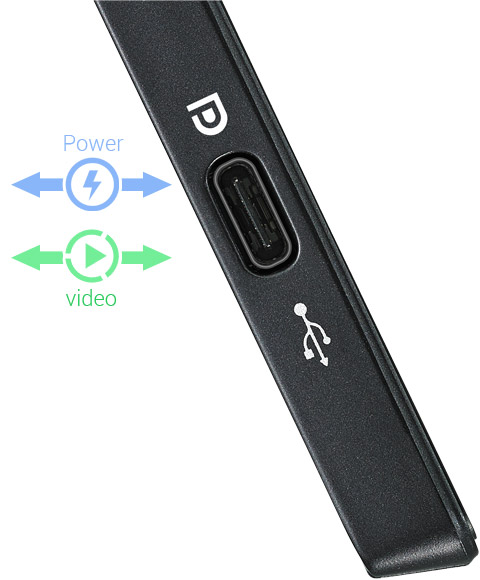 MB169C+ is compatible with all DP Alternate (Alt) Mode or DisplayPort™ over USB-C™ devices without the need for additional drivers.
* For a list of all compatible devices, please see the specifications table below.