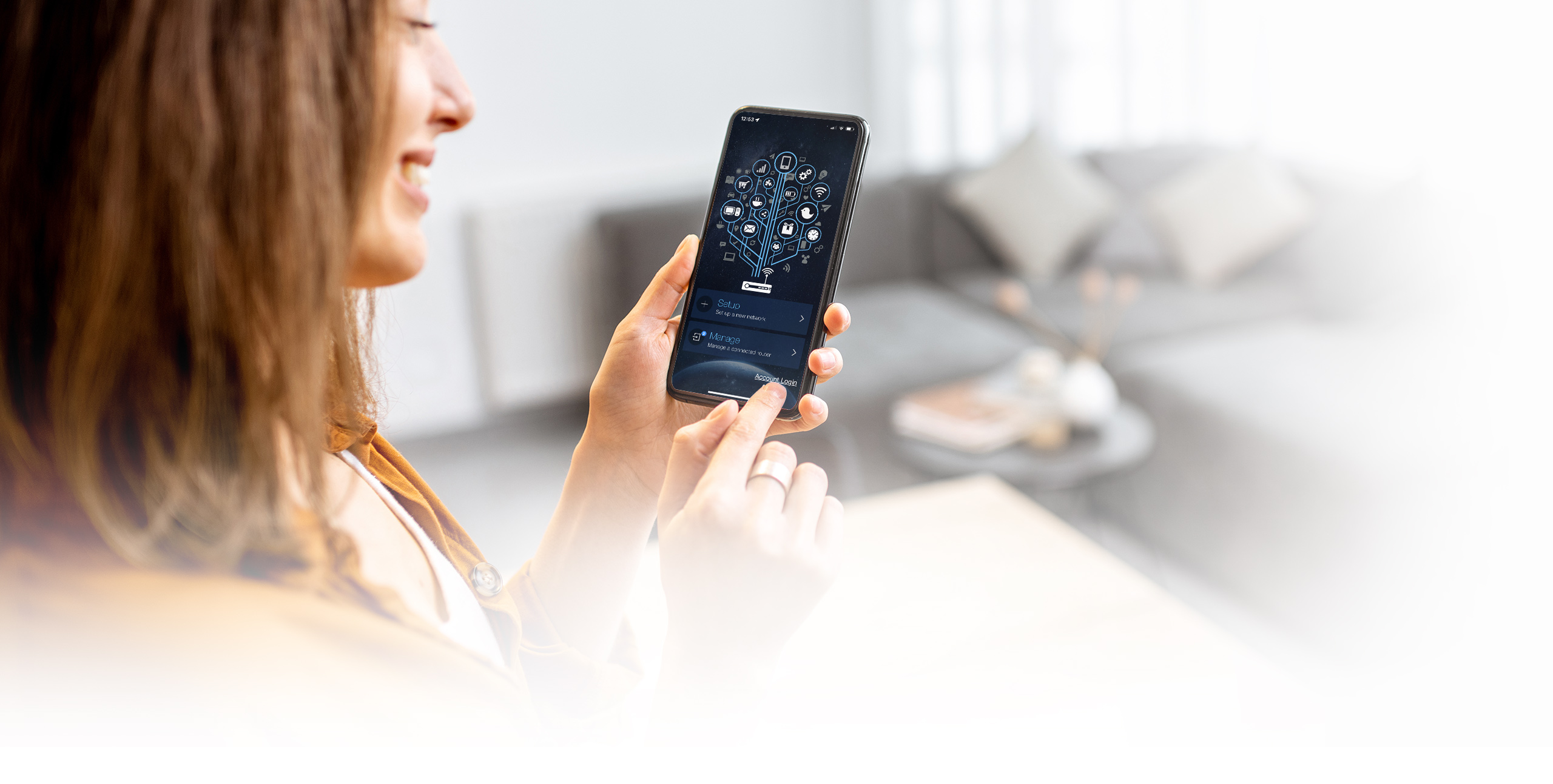 ASUS Router App Easy Network Management
at Your Fingertips
Easier-Than-Ever Setup
With the in-app quick setup guide, you can simply follow the on-screen instructions and set up your router or ZenWiFi system in just three steps. No need to worry about complex router setup and configuration!
Visualized Network Information
The ASUS router app lets you keep an eye on your network status wherever you are and take instant actions to effectively manage your router.
Network Security Within Reach
Take the stress out of security with our intuitive ASUS Router app. All the management and security functions you need are in one place, and the app-exclusive functions make router control and management simpler than ever.
Learn more about ASUS network security
App-only security features, such as the ASUS Safe Browsing and AiProtection security scan, provide a one-click online protection and security summary of your router. When away from home, you can also access your home network securely with ASUS Instant Guard's sharable secure VPN.
Learn more about ASUS Instant Guard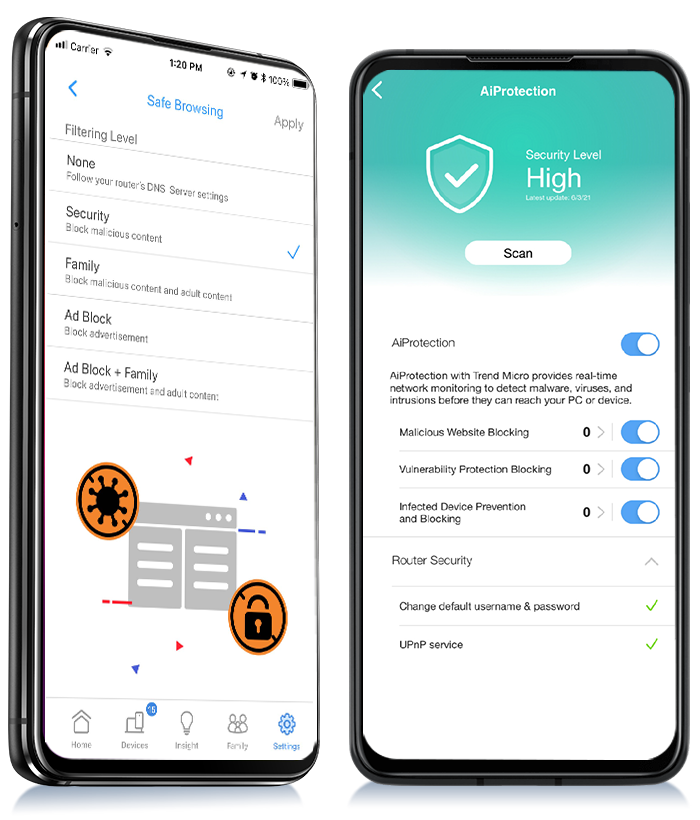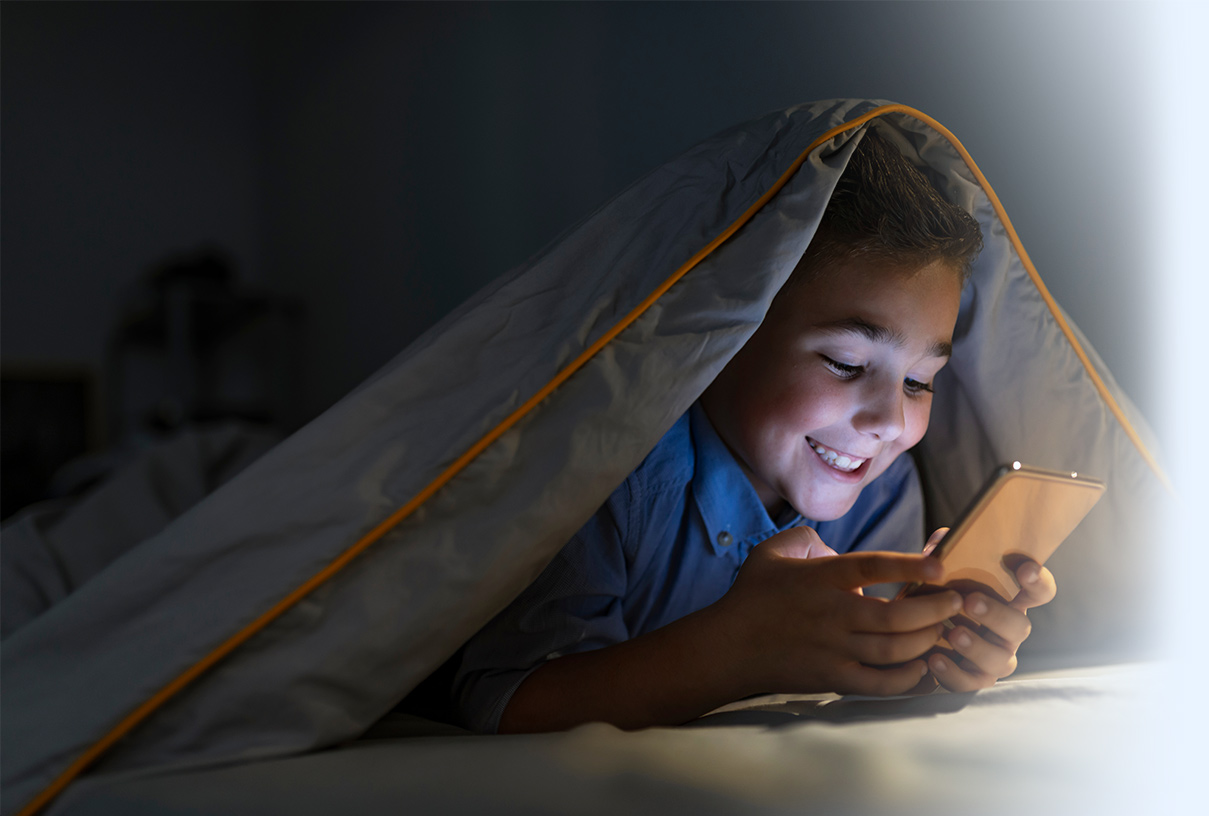 With the ASUS Router app, it's easier to check your kids' online activity, set content filtering for each connected device, and manage their screen time. The intuitive profile management also gives you more flexibility to customize settings for kids of different ages.
Enjoy secure VPN access for streaming, gaming and other region-exclusive services with a hassle-free VPN setup on the ASUS Router app. You can choose from different protocols, including OpenVPN and the latest WireGuard®, to handle a variety of VPN scenarios without interfering with the browsing experience of an ordinary internet connection.
Choose Your Own Theme
Select the color theme that best fits your mood and router style. You are free to change the app theme whatever you like!