Highly expandable EEB power with dual CPU
Dual Intel® Socket LGA 2011/C602 chipset
Quad channel 8-DIMM memory
Enhanced parallel GPU computing power with seven PCI Express 3.0 x16 slots
Advanced and complete I/O with USB 3.0, SATA 6Gb/s and Intel® Ethernet
Server-level capabilities with RAID, LAN, and capture cards
3X faster performance with ASUS SSD Caching

---
Workstation Essentials for Your Business

The ASUS Workstation Series is the ideal foundation for a powerful PC. It delivers awesome power, dependable performance and unmatched multiple I/O scalability for the most demanding tasks and future upgrades. The ASUS Workstation Series intelligently reduces operating noise and dissipates heat through advanced and environmentally friendly methods to accommodate user needs. Series motherboards also bring you ultimate reliability and quality through our 24x24 initiative, which means 24-hour non-stop operation and a 24-month life cycle supply guarantee so you're not compelled to change computers often.Instead, let the ASUS Workstation Series improve the quality of your work and life.
ASUS Workstation Exclusive Features
Enhanced parallel GPU computing power with seven PCI Express 3.0 x16 slots
Personal supercomputer-grade performance is achieved when working in tandem with discrete NVIDIA® CUDA technology — providing unprecedented return on investment. Users can count on up to four Tesla cards with dual Intel® Xeon® E5-2600 processors for intensive parallel computing and massive data handling capabilities, delivering nearly 4 teraflops of performance. This offers an excellent desktop replacement for cluster computing.
Standard EEB form factor
The Z9PE-D8 WS packs a superior feature set onto a regular EEB form factor, The new board therefore fits into any case with EEB-compatible mounting holes. Although standard in size, the Z9PE-D8 WS enables flexibility and performance well above the norm with dual Intel® Xeon® E5-2600 support (Sandy Bridge-E), and an 8-DIMM memory design. For storage support and data connectivity, it ships with four USB 3.0 ports and six SATA 6Gb/s ports.
Diverse memory types
The Z9PE-D8 WS supports dual Intel® Xeon E6-2600 series server/workstation CPUs. System builders can also choose between robust server-grade DDR3 ECC unbuffered/buffered memory modules and more mainstream and readily available DDR3 non-ECC unbuffered memory. By supporting different processor and memory types, the Z9PE-D8 WS affords a wide range of workstation builds for every budget and need.
Built-in Dual Intel Server-Class Gigabit LAN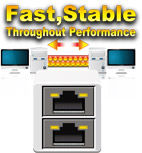 For more reliable networking, the Z9PE-D8 WS features built-in dual Intel® Ethernet. This leads to lower CPU utilization, increasing throughput to achieve outstanding performance as well as better support for diverse operating systems.
Considerate design: Quick Gate
Quick Gate is a vertical USB connector on the motherboard, allowing you to install USB devices directly with no messy cables. This stops important data storage devices from breaking off unexpectedly. The Z9PE-D8 WS with this unique design provides a convenient and safe way to install data and applications on your PC
Onboard user-friendly troubleshooting
Built into the Z9PE-D8 WS, the G.P. Diagnosis tool double checks the system by effortlessly and quickly providing precise info every time you switch on your PC.
Server-level Compatibility
Server-level Compatibility with RAID card and Lan card
The Z9PE-D8 WS provides complete compatibility with RAID and LAN cards.Users enjoy a wider selection of devices and higher reliability. As a workstation motherboard that puts an emphasis on system integration, the Z9PE-D8 WS offers the benefit of greater confidence and convenience.
ASUS Exclusive Features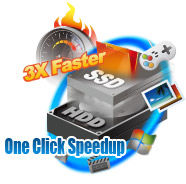 ASUS SSD Caching
3X faster performance at a click
SSD Caching from ASUS is easier than ever. At 3X faster, this feature boosts system performance by using an installed SSD with no capacity limitations as a cache for frequently accessed data. Harness a combination of SSD-like performance and response and hard drive capacity with just one click, no rebooting needed and instant activation for complete ease of use, and even prevent data loss with included backup functionality.
True USB 3.0 support
Experience ultra-fast data transfers at 4.8Gbps with USB 3.0—the latest connectivity standard. Built to connect easily with next generation components and peripherals, USB 3.0 transfers data 10X faster and is also backward compatible with USB 2.0 components.
Extra SATA 6Gb/s
The Intel® C602 chipset natively supports the next-generation SATA interface, delivering up to 6Gb/s data transfers. ASUS provides extra SATA 6Gb/s ports with enhanced scalability, faster data retrieval, and double the bandwidth of current bus systems.
Latest Transfer Technology
PCIe 3.0 Ready
The latest PCI Express bus standard delivers improved encoding for twice the performance of current PCIe 2.0. Total bandwidth for a x16 link reaches a maximum of 32GB/s, double the 16GB/s of PCIe 2.0 (in x16 mode). PCIe 3.0 provides users unprecedented data speeds, combined with the convenience and seamless transition offered by complete backward compatibility with PCIe 1.0 and PCIe 2.0 devices. It's a must-have feature for PC users aiming to improve and optimize graphics performance, as well as have the latest, most future-proof technology.

*This motherboard is ready to support PCIe 3.0 SPEC. Functions will be available when using PCIe 3.0-compliant devices. Please refer to www.asus.com for updated details.

ASUS Crystal Sound
DTS Connect

Expand Your PC Audio Experience
To get the most out of your audio entertainment across all formats and quality levels, DTS Connect combines two enabling technologies. DTS Neo:PC™ upmixes stereo sources (CDs, MP3s, WMAs, internet radio) into as many as 7.1 channels of incredible surround sound. Consumers can then connect their PC to a home theater system.DTS Interactive is capable of performing multi-channel encoding of DTS bitstreams on personal computers, and sending encoded bitstreams out of a digital audio connection (such as S/PDIF or HDMI) designed to deliver audio to an external decoder.
DTS UltraPC II

DTS UltraPC II delivers exceptional 7.1 surround through the most popular PC audio setups - your existing stereo speakers or headphones. In addition to virtual surround, it upgrades original sound to new levels with Audio Restoration, recreating the dynamic range of audio files. Symmetry mode improves the balance of perceived loudness across different input sources and Enhance boosts audio quality through high and low frequency equalization. With these technologies, users experience better home theater audio with ease.
CPU, Chipset and Graphics features
Intel® Xeon® E5-2600 processor family for the LGA 2011 socket
The motherboard supports the latest Intel® Xeon® E5-2600 processor family with dual LGA 2011 sockets. Memory and PCI Express controllers are integrated alongside quad-channel 8-DIMM DDR3 memory and 80 PCI Express 3.0 lanes. This provides great graphics performance with superior energy efficiency.
Intel® C602 Express Chipset
The Intel® C602 Chipset is the latest single-chipset design that supports Intel® Xeon® E5-2600 processors for dual LGA 2011 sockets. It improves performance by utilizing serial point-to-point links, allowing for increased bandwidth and stability. Additionally, the C602 comes with two SATA 6Gb/s and eight SATA 3Gb/s ports for faster data retrieval, doubling the bandwidth of current bus systems.
4-Way SLI™ and Quad-GPU CrossFireX™ Support
Both SLI™ and CrossfireX™ architectures work flawlessly on the new Z9PE-D8 WS motherboard, with PCI Express slots designed to accommodate the power of up to four graphics cards. Whether for professional graphics work, heavy duty multimedia or dedicated gaming, more than ample graphics power can be applied whenever needed.
Diverse coprocessors and GPU accelerators support

The Z9PE-D8 WS supports up to four PCI-E Gen3 x16 slots for high expandability, compatible with versatile expansion cards, especially in supporting up-to-date Intel® Xeon Phi™ 3100 Coprocessor series(active fan SKU only) and NVIDIA Tesla K20C of GPU accelerators.
Compare (0)