How to register the ASUS account?
With the ASUS Account, you can use the various services provided by ASUS. After you login to the ASUS account, you can register your ASUS products and become eligible to receive various ASUS product promotions.
1. Go to the ASUS Official Website and click "Login" at the upper right corner.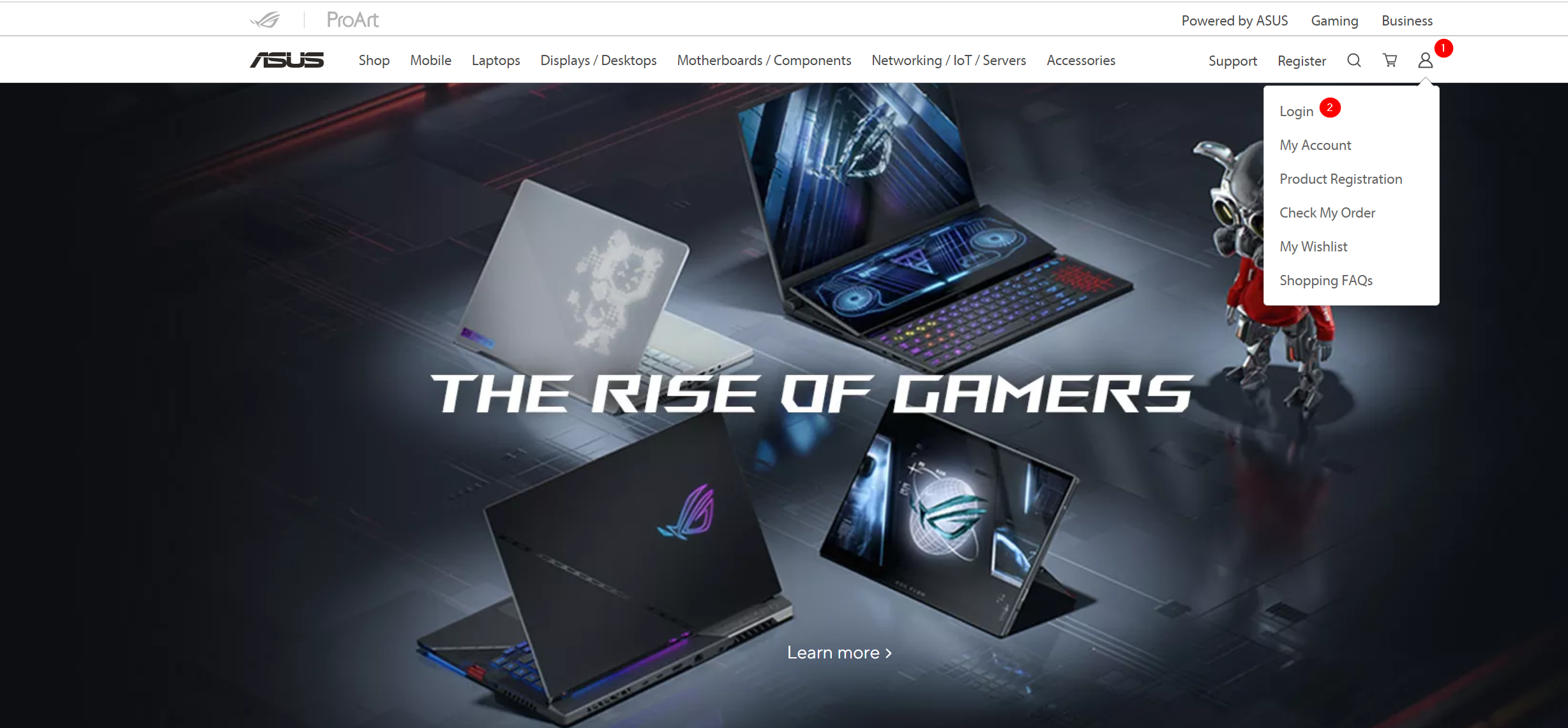 2. Click Sign Up.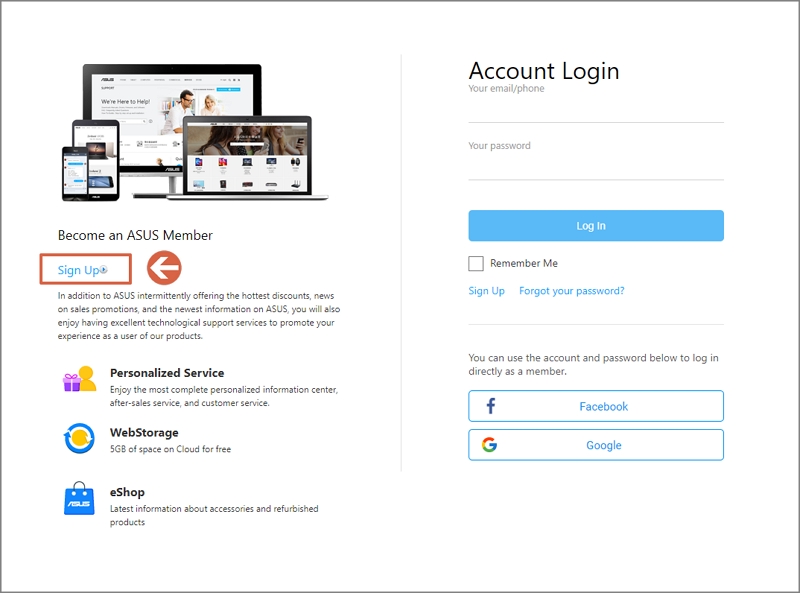 3. Choose the registration method for the member login that you prefer (example: register by email).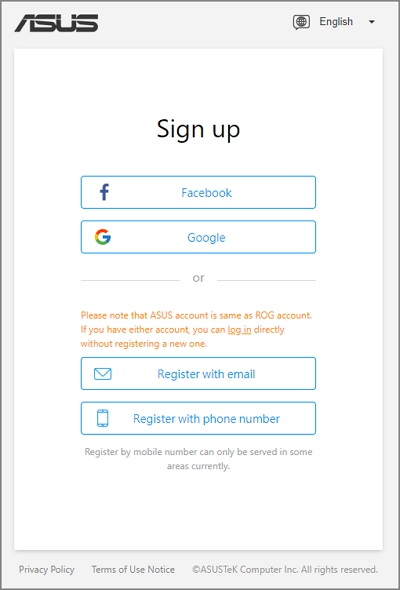 4. Fill your information in the required fields marked *. Click "I'm not a robot" and click "Sign Up".
5. Verification of your basic information completed.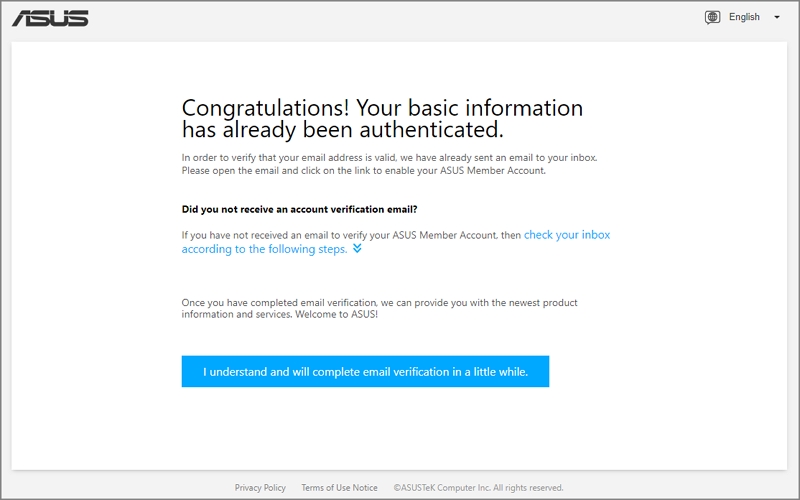 6. Please access your email and click the verification link to activate your ASUS account.