[Wireless Router] How to enable WAN aggregation on RT-AXE7800?
RT-AXE7800 equipped 2.5GE WAN/LAN port and 1G WAN/LAN port, by default, the WAN port is 2.5GE.
If you want to setup WAN aggregation for 2G WAN and 2.5GE as LAN, please follow the steps:
Step 1. Unplug WAN cable from 2.5GE if you already plugged in.
Step 2. Connect your computer to the router via wired connection.
Step 3. Open a web browser and enter your router LAN IP or router URL http://www.asusrouter.com to the WEB GUI.

Please refer to How to enter the router setting page(Web GUI) (ASUSWRT)? to learn more.
Step 4. Click "Quick Internet Setup"
When you login to the Web GUI for the first time, you will be automatically directed to the Quick Internet Setup (QIS) page.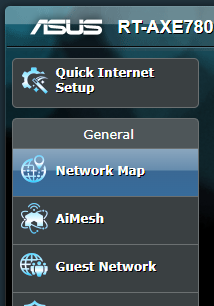 Step 5. Click "Advanced Settings"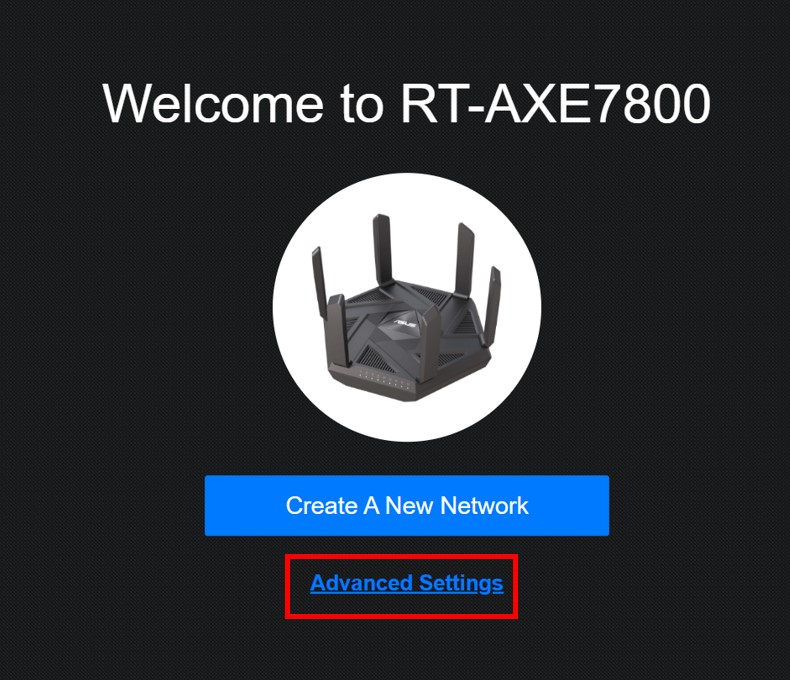 Step 6. Select "Wireless router mode (Default)"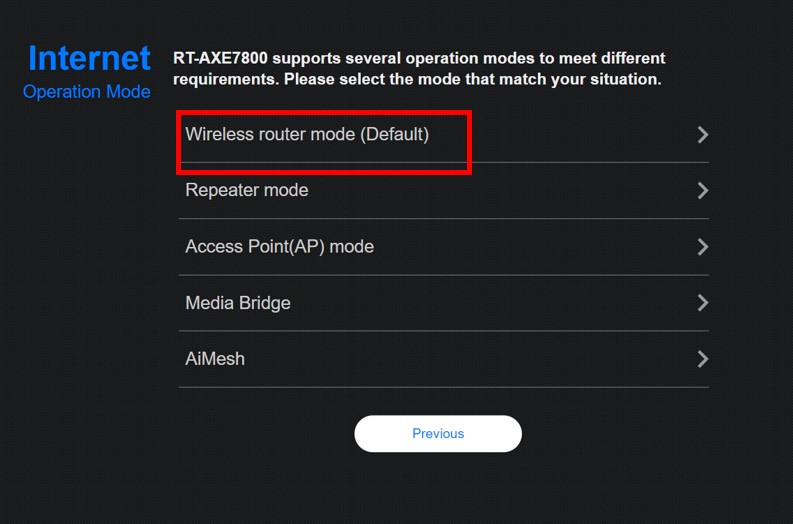 Step 7. Select 1G WAN, then finish setup process.

Step 8. Wait for the router to reboot and log in to the router (http://www.asusrouter.com).
Go to WAN > Internet Connection > Enable WAN aggregation set to [Yes], click [Apply] to save the setting.

Step 9. Plug WAN cables to 1G WAN/LAN1 + LAN4, and you can connect other devices to 2.5GE WAN/LAN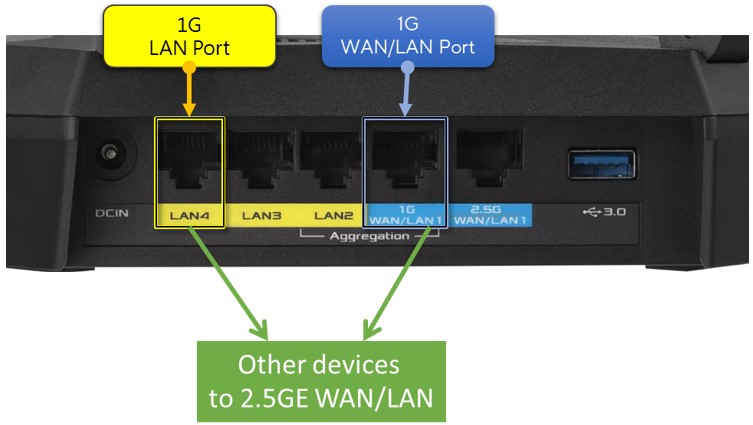 How to get the (Utility / Firmware)?
You can download the latest drivers, software, firmware and user manuals in the ASUS Download Center.
If you need more information about the ASUS Download Center, please refer this link.