ASUS Chromebox2 (CN62) - Simple. Rápida. Silenciosa. Estilizada.
La compacta pero poderosa computadora Chrome con un procesador Intel de 5a generación.
El estilo importa - escoge entre Gun Gray y Icicle Gold.
Ultra rápida 802.11ac Wi-Fi, con 100GB de espacio en Google Drive por 2 años.
Genera solo 17dB de ruido en reposo y 31dB a toda potencia - más silencioso que en una biblioteca.
Sólo consume 6W en reposo - más eficiente que un LED.
Fácil de configurar, automáticamente descarga las últimas actualizaciones y parches de seguridad para mantenerte siempre al corriente y mantenerte a salvo de virus y malware.
Opciones extensivas de conectividad con salida 4K/UHD* y soporte multi-display.
Cuatro puertos USB 3.0, con dos puertos frontales USB 3.0 de carga rápida para cargar tus dispositivos móviles en la mitad de tiempo.
Compatible con bases VESA - montala en la parte trasera de un monitor o HDTV.
* Solo los modelos Intel Core i7 e i3 soportan 4K/UHD
** el color Icicle Gold solo está disponible para modelos con procesador Intel Celeron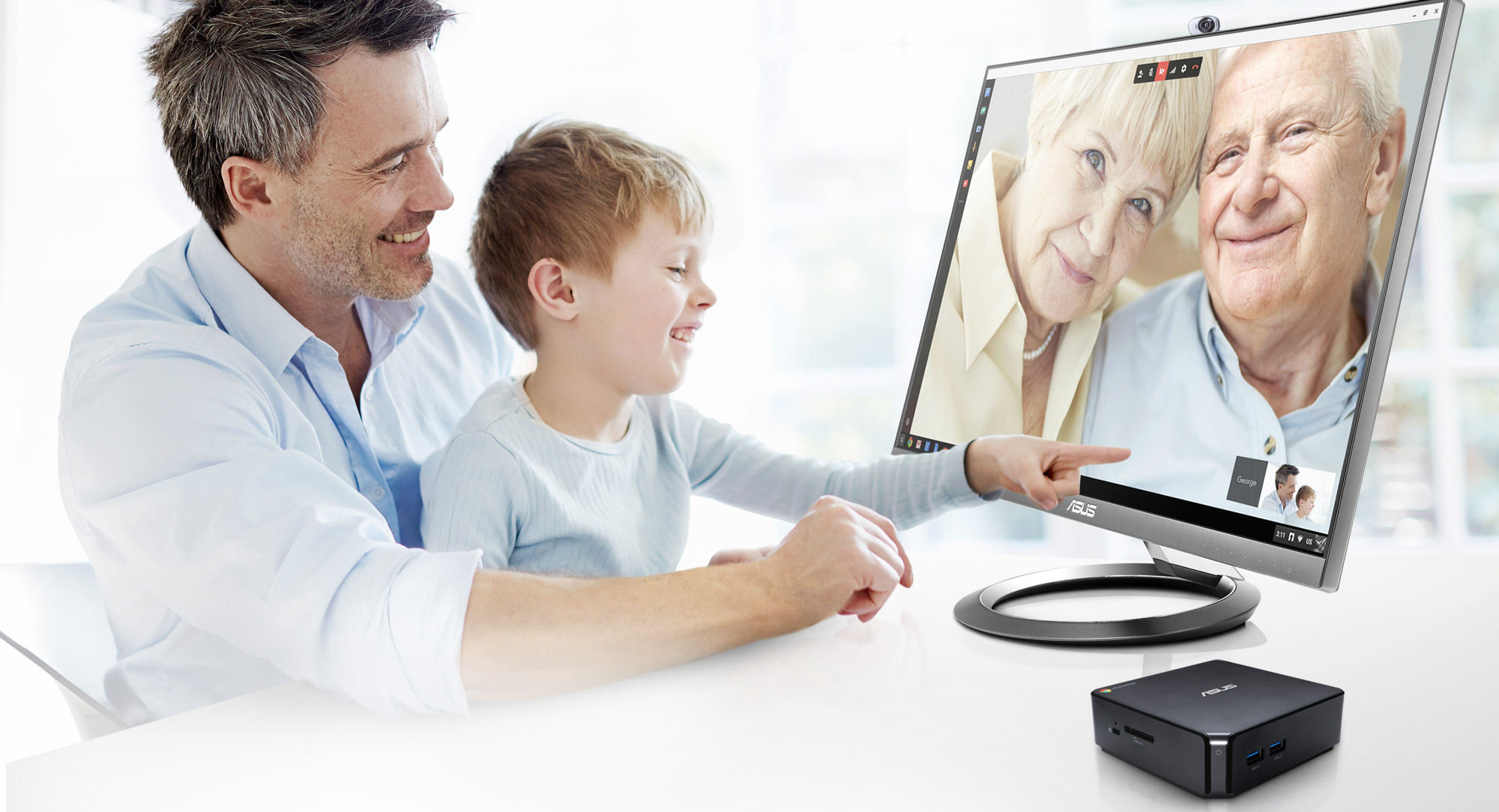 Meet the new ASUS Chromebox 2.


Simple. Speedy. Silent.

The new ASUS Chromebox 2 is the latest innovation designed to enhance your digital life. Easy to set up right out-of-the-box, Chromebox starts up in seconds to get you to your favorite websites and apps instantly. It automatically keeps itself up-to-date, so you'll always have the latest virus protection, along with the latest features. And best of all, it won't slow down over time.

ASUS Chromebox 2 is powered by the latest 5th-generation Intel processors, and has enough power to give you ultrafast multi-tasking performance. It offers dual-band 802.11ac Wi-Fi, along with extensive connectivity options that let you connect Chromebox to multiple displays at once; you can even VESA-mount it on the back of your monitor or HDTV. The stylish Chromebox 2 is available in Gun Gray or Icicle Gold*.

* Icicle Gold color scheme only available for Intel Celeron processor models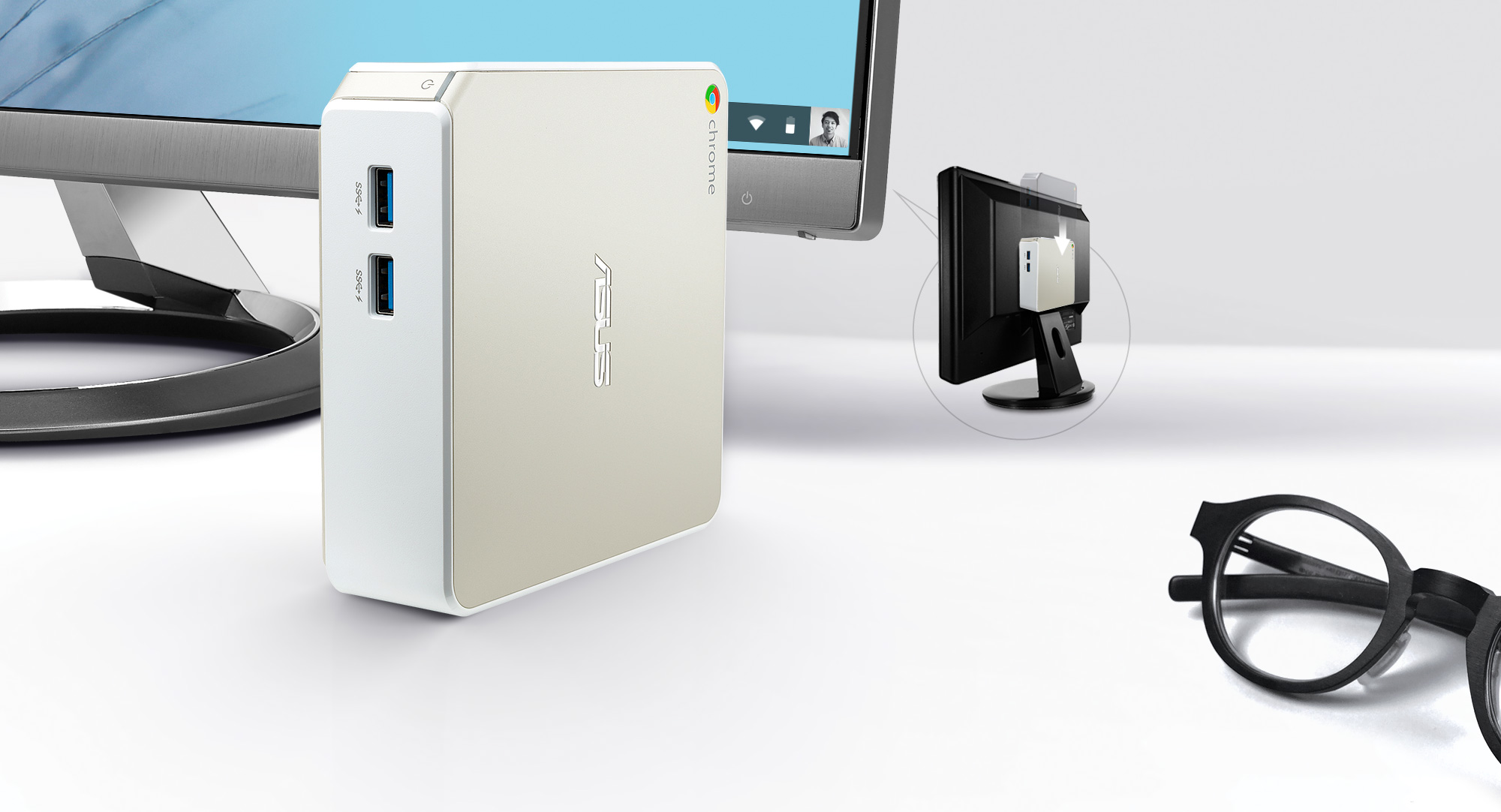 Small, sleek, and stylish
The Good Design Award-winning ASUS Chromebox 2 has a chic space-saving design that measures just 124 x 124 x 42mm, it can be VESA-mounted on the back of a display too, so you can create your own custom all-in-one PC for a tidy, clutter-free environment. With its classic Gun Gray or stylish Icicle Gold* with Ceramic White chassis frame, Chromebox 2 makes a striking addition to your home.
* Icicle Gold color scheme only available for Intel Celeron processor models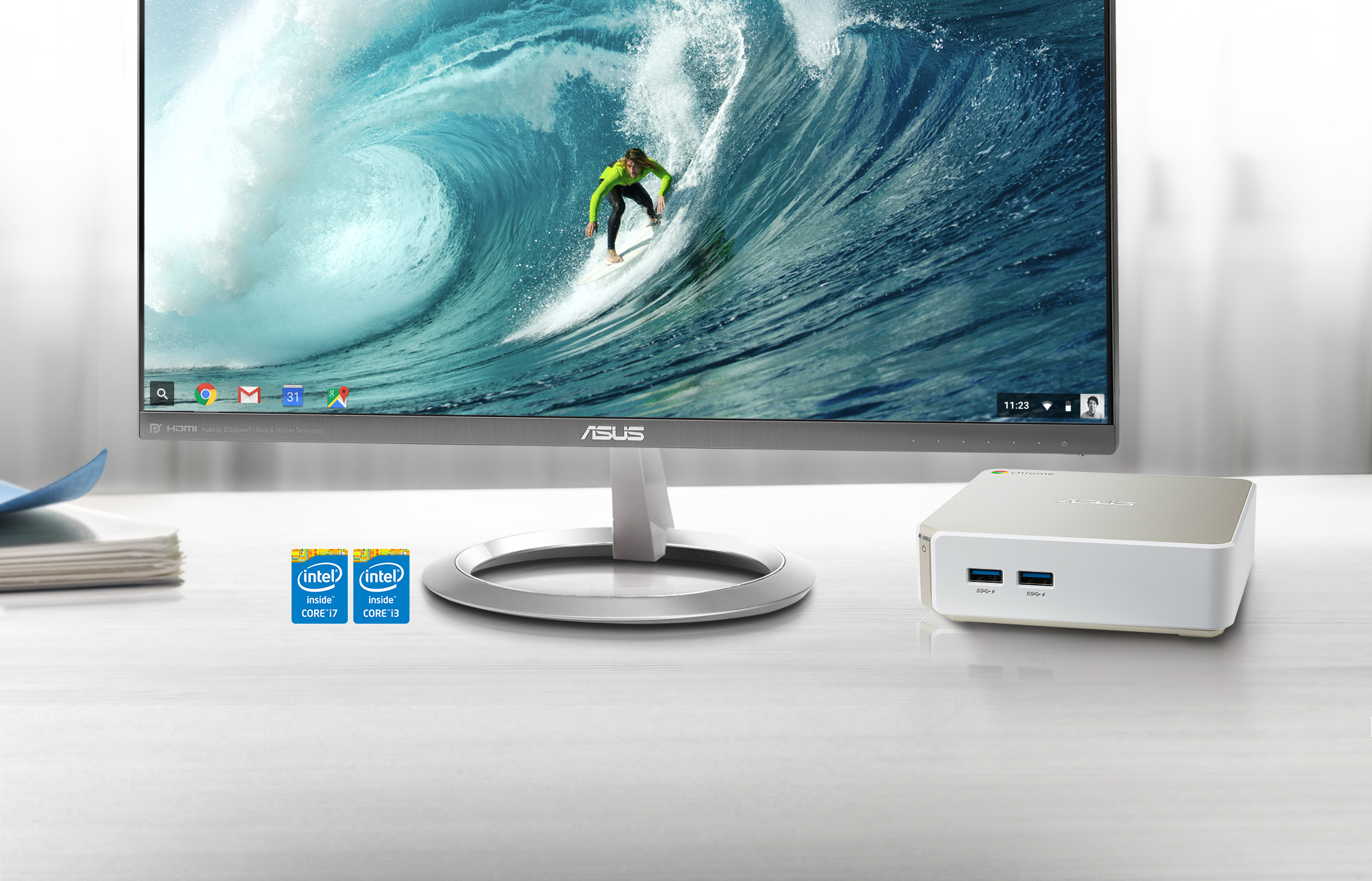 Powered by Intel processors
ASUS Chromebox 2 is powered by the latest 5th generation Intel® Core™ i7, i3 or Celeron® processors and supports up to 4GB DRAM. Chromebox boots up instantly and gives you the performance you need to run apps smoothly.
* Icicle Gold color scheme only available for Intel Celeron processor models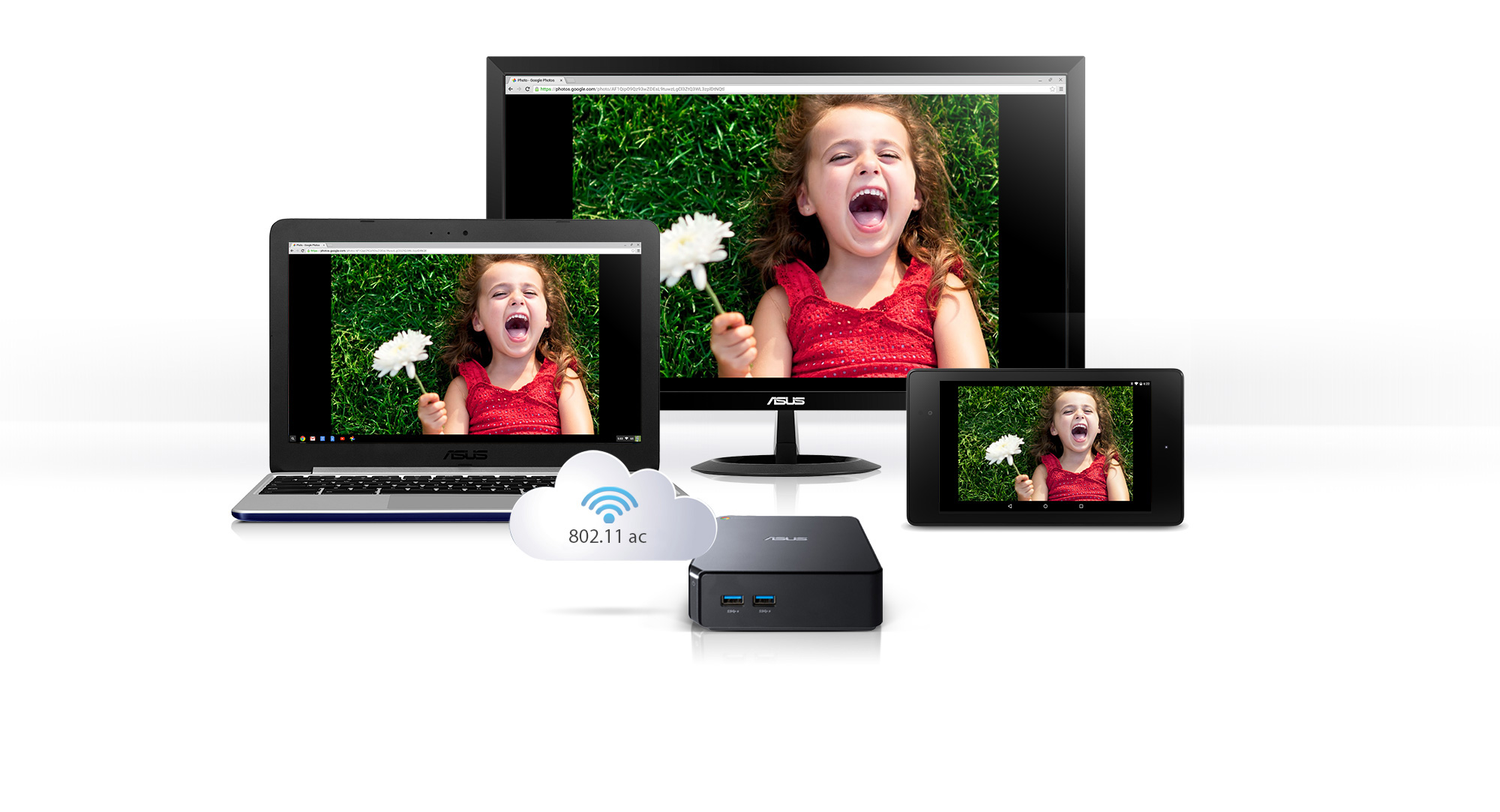 A simpler and smarter digital life
ASUS Chromebox 2 has exceptional networking performance, with more stable connections and faster wireless speeds thanks to dual band Wi-Fi 802.11ac. Chromebox automatically updates itself, so you always have the latest update version and security fixes to ensure you stay safe from viruses, malware, and other malicious elements on the web.

ASUS Chromebox 2 automatically synchronizes files in your folder to Google Drive*, so you always have access to your files in the cloud anytime, anywhere, as long as you're logged into your Google account on any device. Chromebox works well offline, too. It has a wide assortment of apps for work and play. Read and edit documents, spreadsheets, or presentations - even without an internet connection!
*ASUS Chromebox 2 comes with 100GB of free Google Drive space. For more info, please visit here.
*Please visit here for Auto Update Expiration (AUE) date.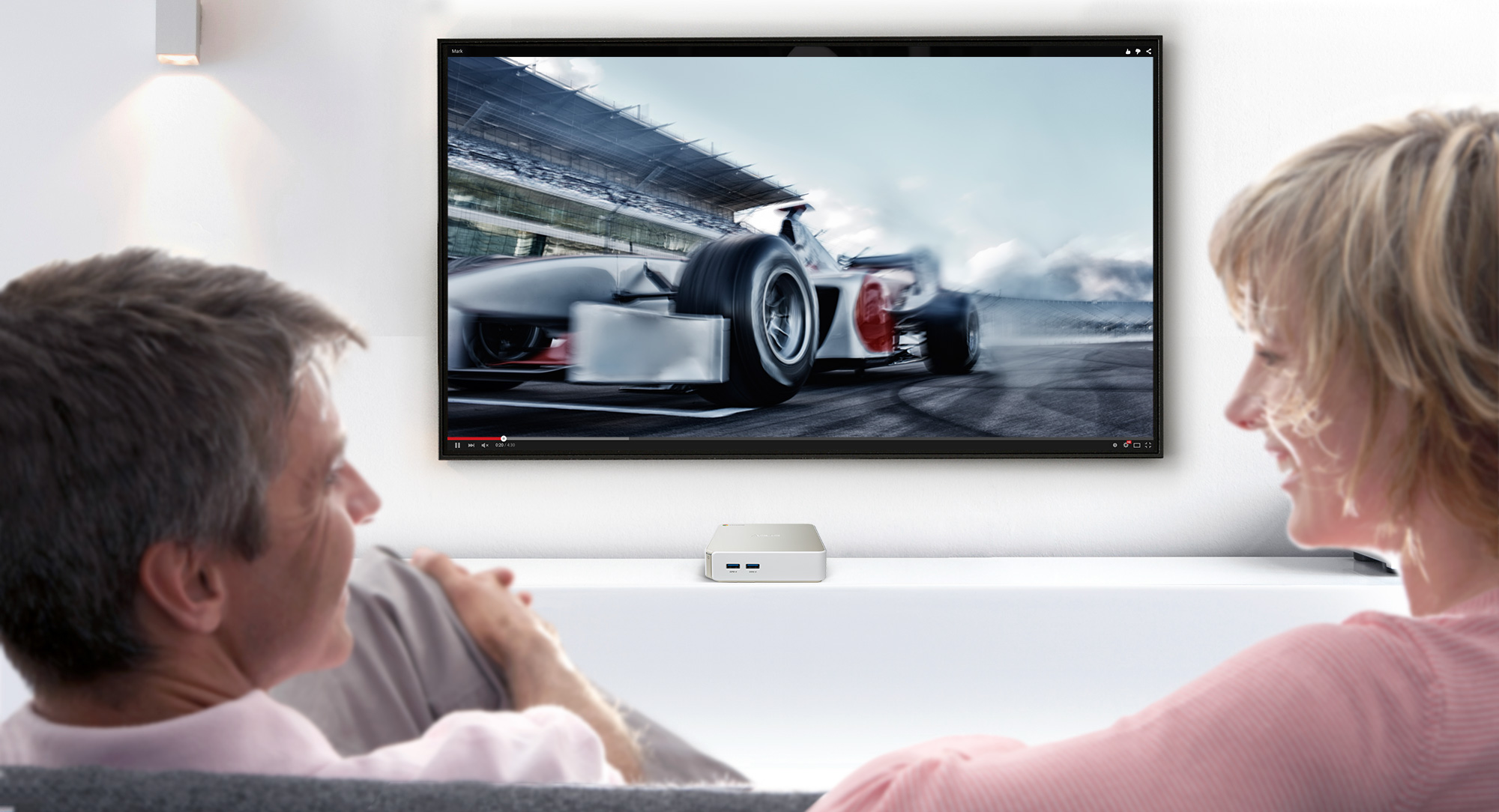 True 4K/UHD visuals
When it's time to kick back and relax, ASUS Chromebox 2 lets you browse the web, view photos from your SD card on Google+ Photos, or watch videos in 4K/UHD *.
*4K/UHD playback is only available on Intel® Core™ i3 and i7 models.
* Icicle Gold color scheme only available for Intel Celeron processor models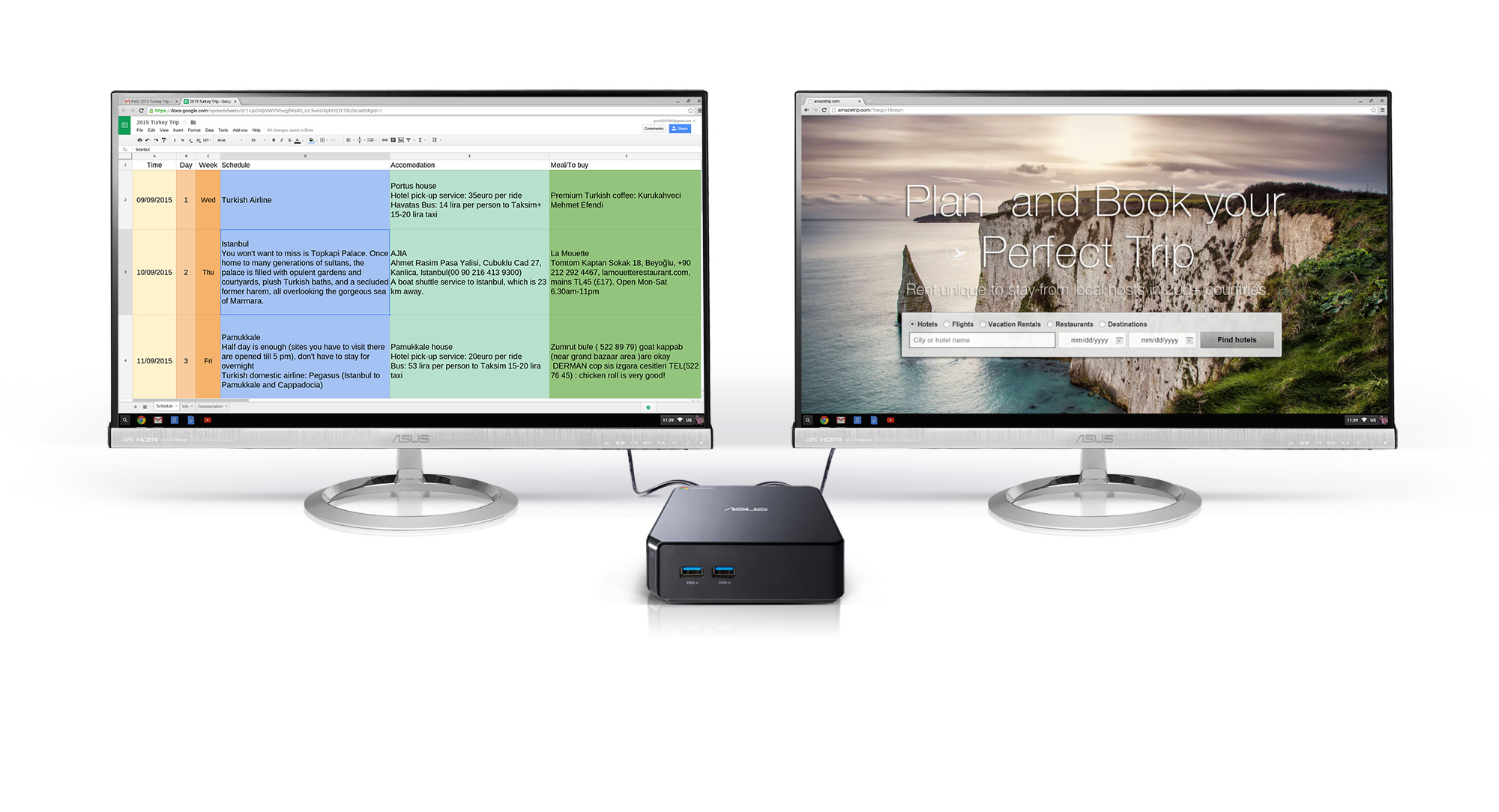 Dual display productivity
ASUS Chromebox 2 lets you view content on two displays through HDMI and DisplayPort++ without the need for an additional graphics card. This makes multi-tasking a whole lot easier; you can spread out your work browsers, mirror content, or extend a single browser across multiple displays. Chromebox even features touchscreen support for more intuitive control and engaging gameplay.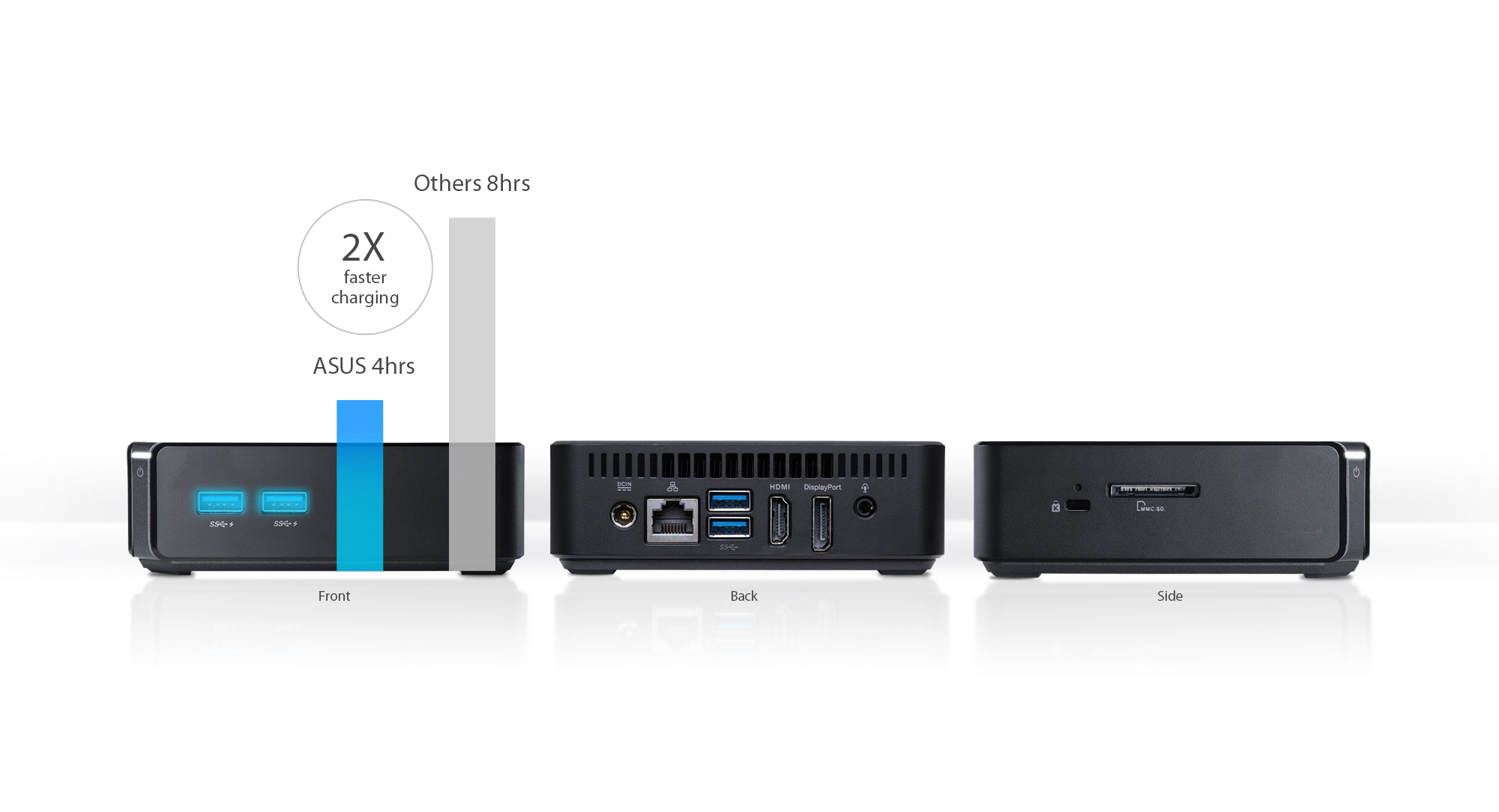 Keeping you well-connected
ASUS Chromebox 2 features a total of four USB 3.0 ports, with a conveniently-placed front-mounted fast-charge USB 3.0 port to charge your mobile devices in half the time. Chromebox also comes with Bluetooth 4.0, a 4-in-1 card reader, an audio output jack, a Kensington lock, as well as HDMI and DisplayPort++.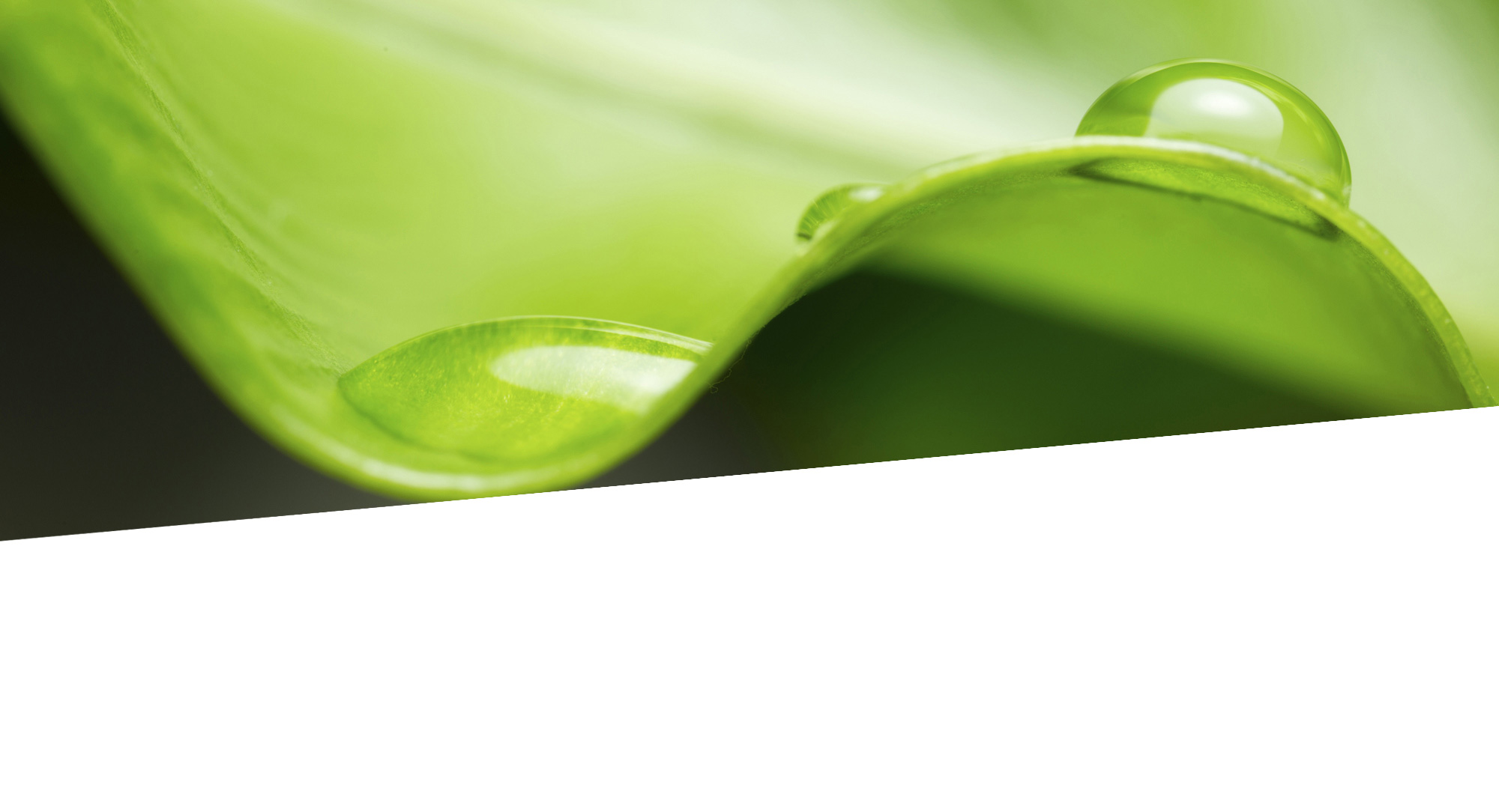 Quieter than a library, and more efficient than a LED bulb
ASUS Chromebox 2 operates in remarkable silence thanks to optimized fan settings that keep noise levels down to just 17dB at idle, quieter than the sound made by falling leaves. And it doesn't get much noisier at full load either – at just 31dB, that's as quiet as a library. The fan helps lower operating temperatures, so you're guaranteed silent, stable performance.

ASUS Chromebox 2 also keeps the environment in mind, and delivers incredible energy efficiency thanks to an ultra-low power design that draws as little as 6W at idle– as much as an LED light bulb. This means you can leave Chromebox on overnight to download software updates or back-up files, all without racking up electricity bills.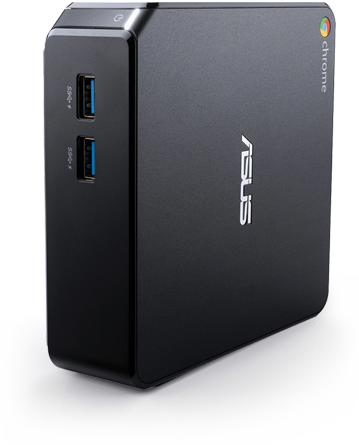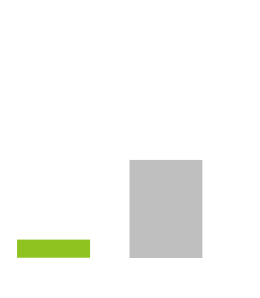 Power Consumption
( Idle )
6W
20W
ASUS
Chromebox
Industry Avg.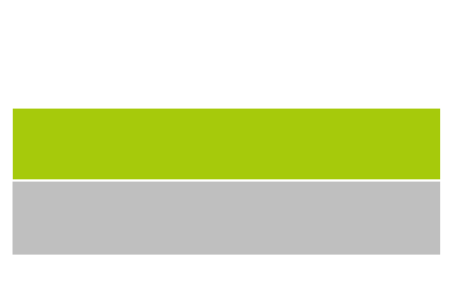 Noise Level
ASUS
Chromebox
Industry Avg.
Idle
Full Load
17dB
44% Lower
30dB
31dB
48% Lower
60dB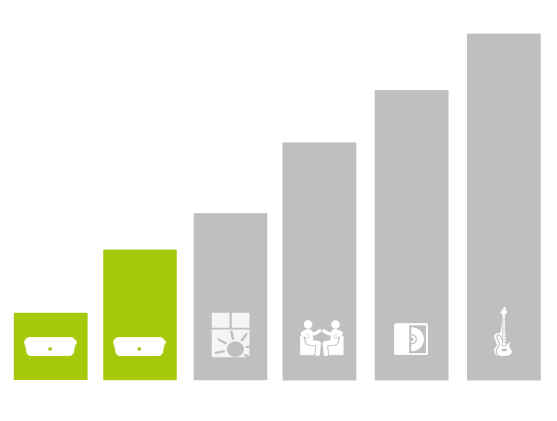 ASUS
Chromebox
Idle
17dB
ASUS
Chromebox
Full Load
31dB
Morning
40dB
Conversation
60dB
Music
80dB
Concert
100dB
Testing configuration: Chromebox 2 | Chrome OS | Intel® Core™ i7-5500U Processor | DDR3L-1600 8G x 2 | M.2 16GB SSD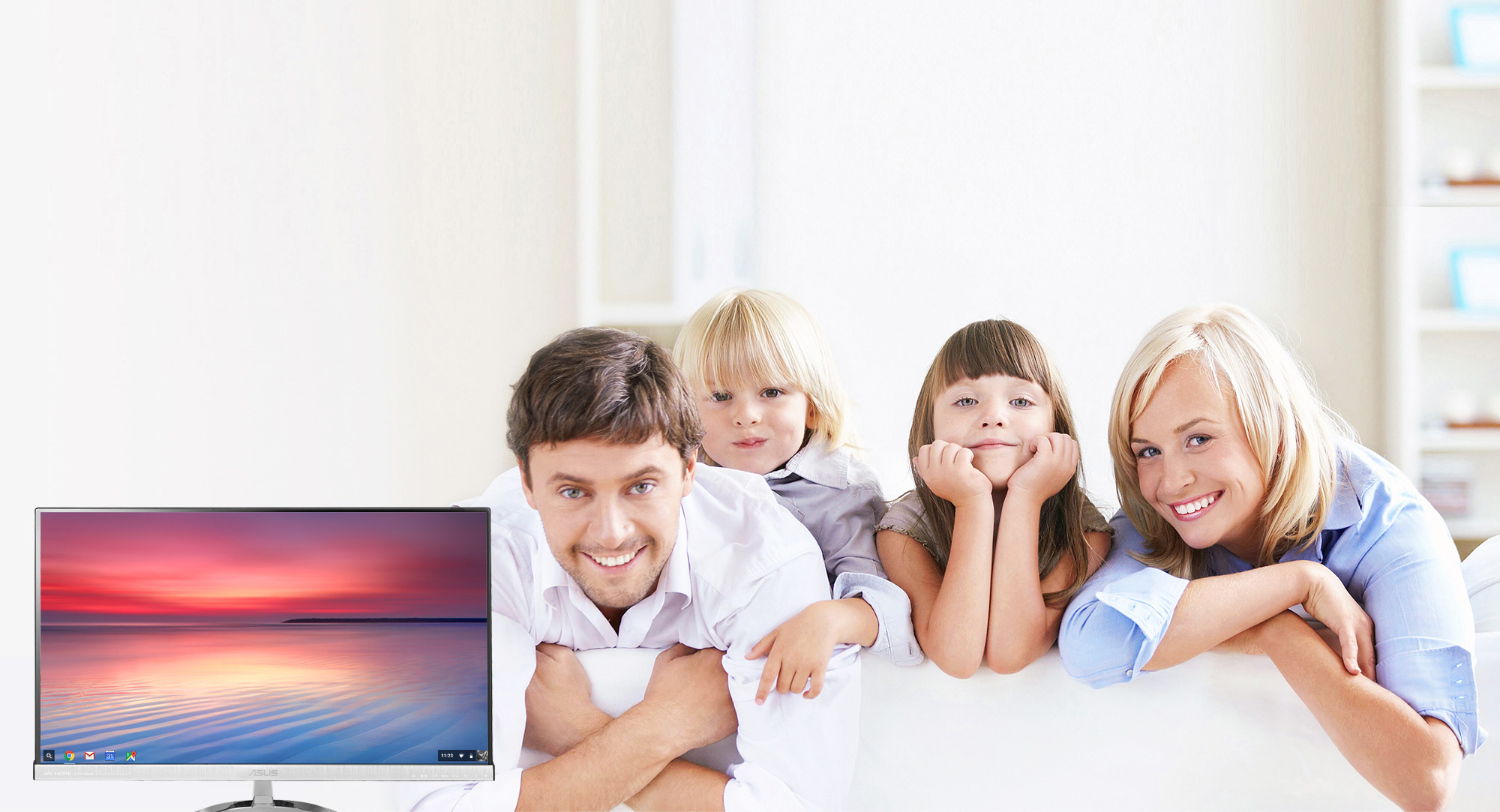 Secure and safe account-based access
Account-based data access makes ASUS Chromebox 2 the ideal family computer – you can easily switch between accounts while ensuring each user's data is kept private. Guests even have a single sign-in option too. Account-based access keeps track of your history and records, and is synchronized every time you log into your account.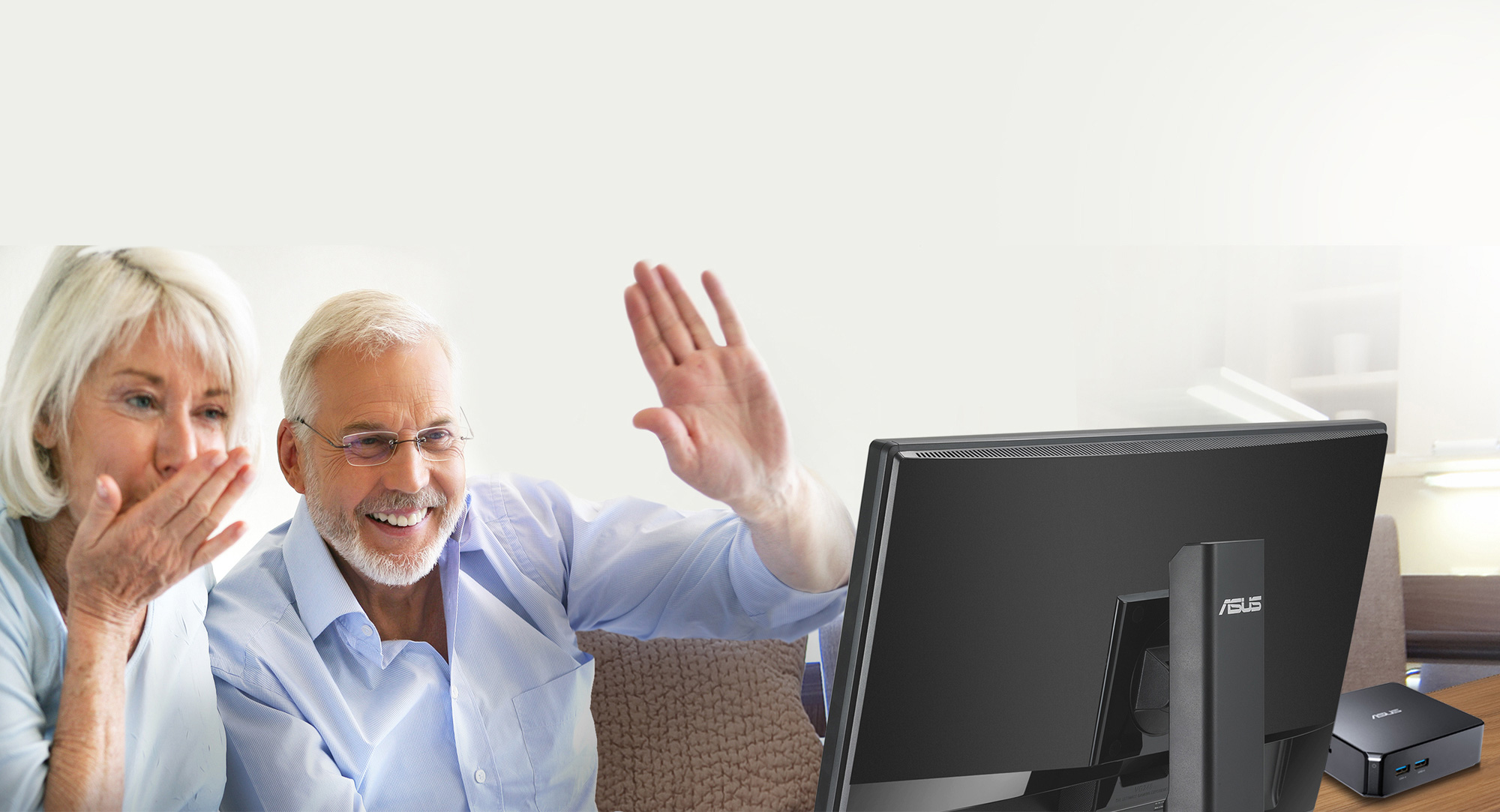 Easy to get started
ASUS Chromebox 2 takes the hassle out of home computing, allowing family members young and old to simply boot up to surf the web, view photos, or watch videos.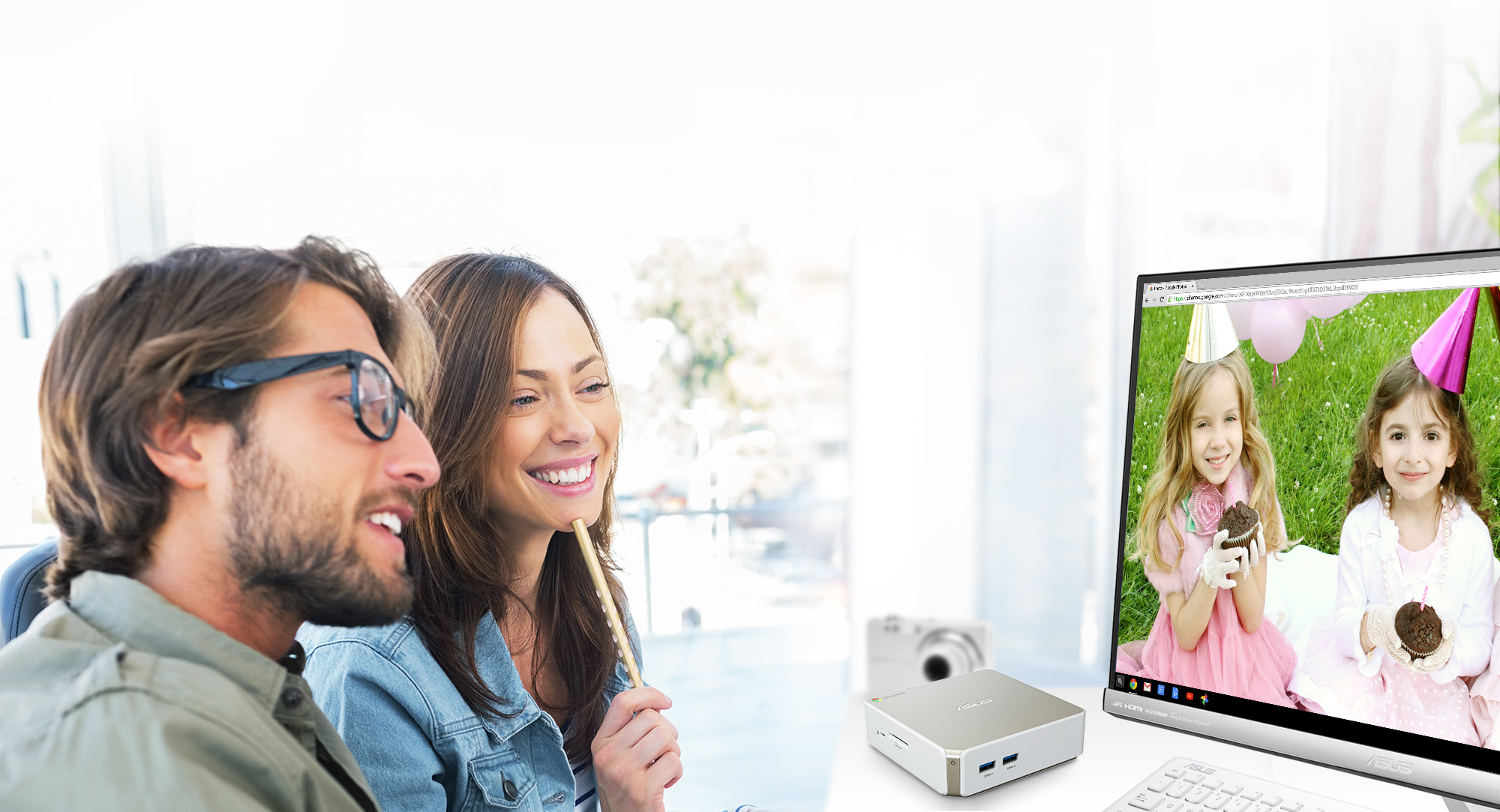 Backup and organize photos easily
Easily backup your photos with ASUS Chromebox 2. Simply plug in an SD card to the built-in 4-in-1 card reader and Google+ Photos do the rest.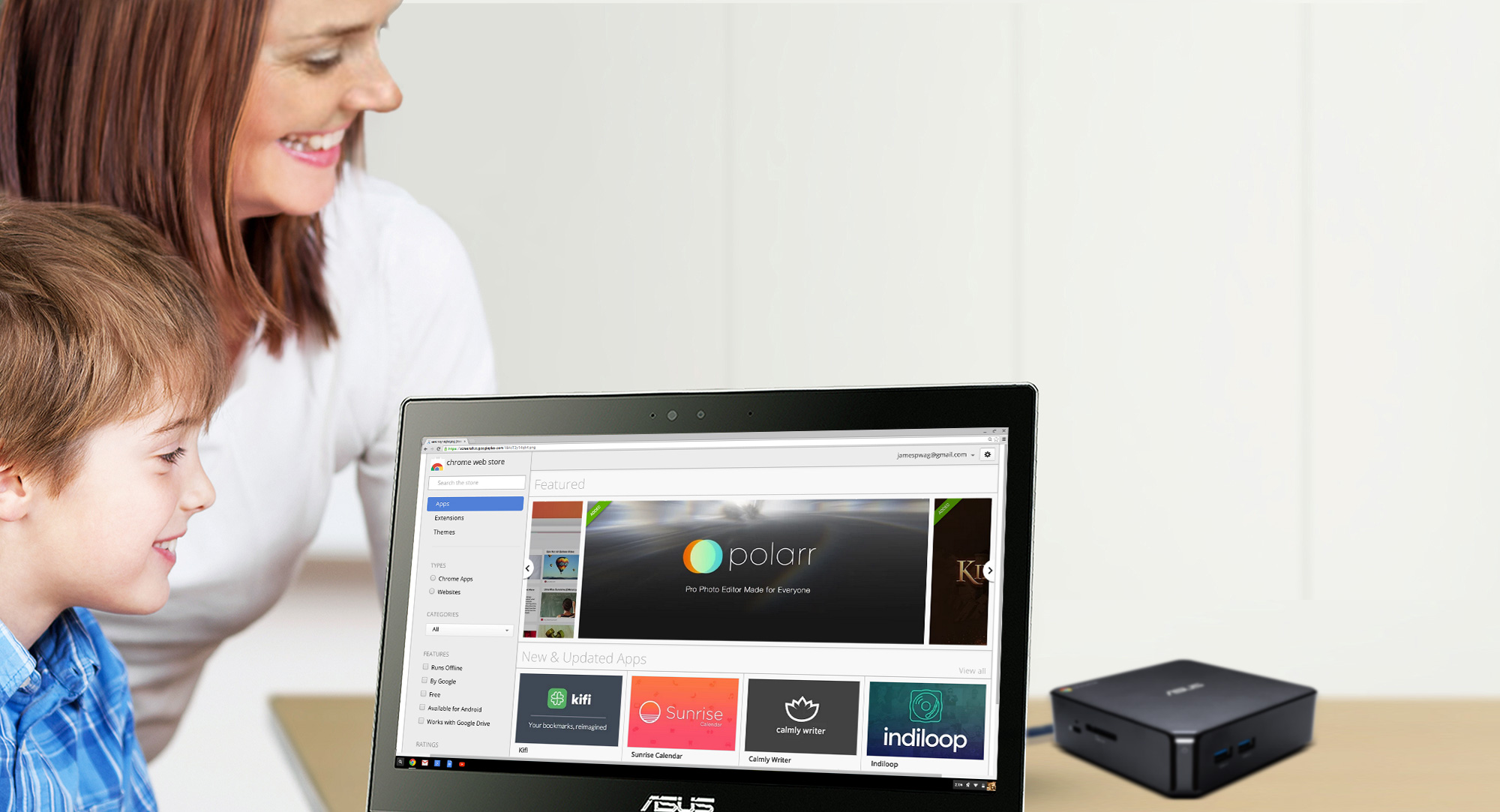 Thousands of apps to suit your needs
The intuitive Chrome OS interface gives you access to thousands of Chrome apps available for download from the Chrome Web Store. Download tools to help you draft documents, edit photos and videos, or play games – the possibilities are endless!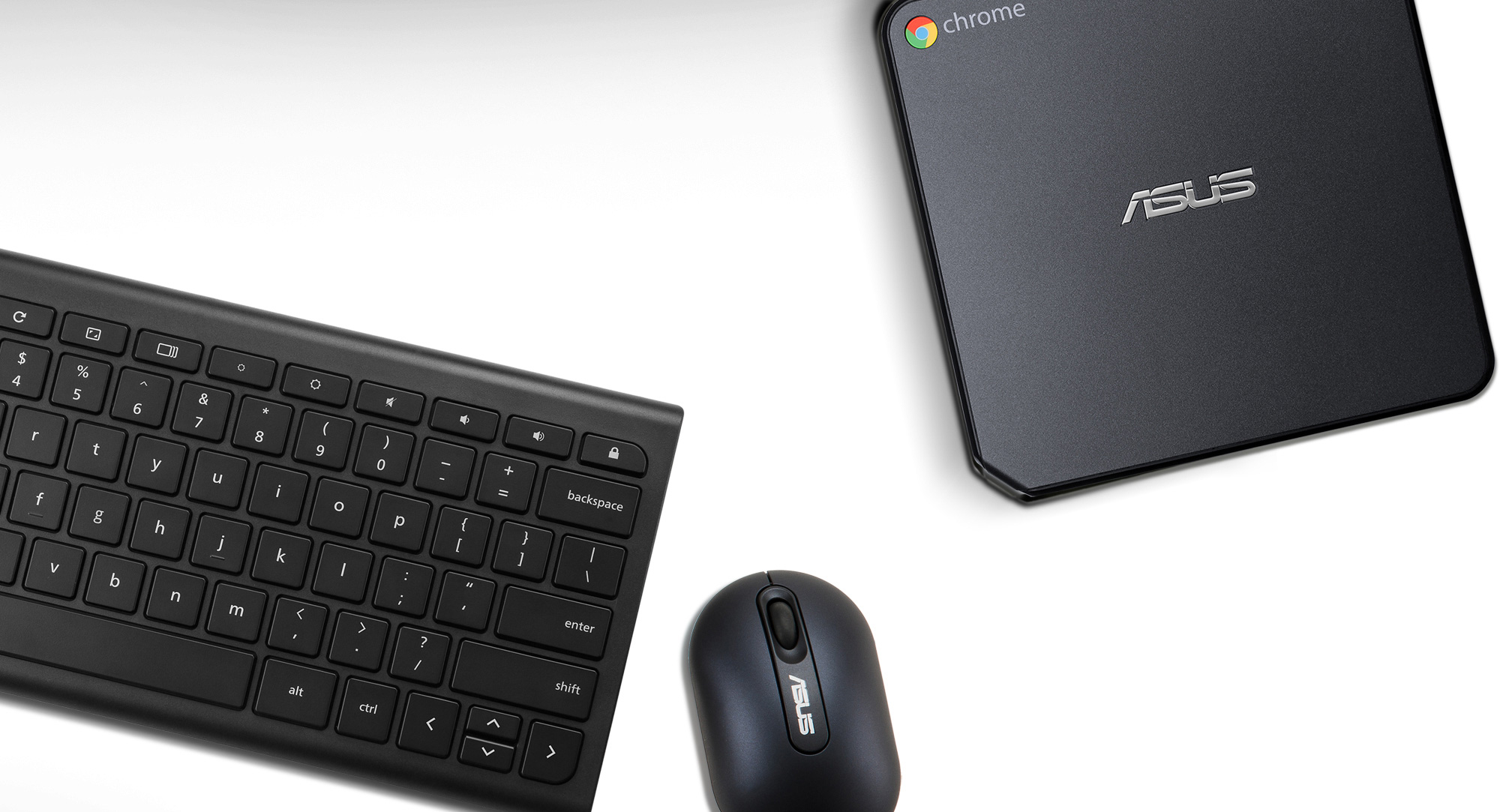 Compatible with USB devices and accessories
ASUS Chromebox 2 is compatible with a wide range of USB devices ranging from external storage drives, keyboards and mice, webcams and USB hubs*.
*All devices and accessories are sold separately.
Compare (0)