Descripción

Noticias

Soporte
Tarjeta de audio 7.1 USB compacta 192 kHz/24 bits con amplificador de auriculares
Dispositivo USB compacto con 7.1 canales y sonido de alta fidelidad 192 kHz/24 bits
Control de volumen dedicado para un acceso instantáneo
Amplificador de auriculares dedicado para disfrutar de todos los detalles
114 dBs de relación señal-ruido (SNR)
Dolby® Home Theater v4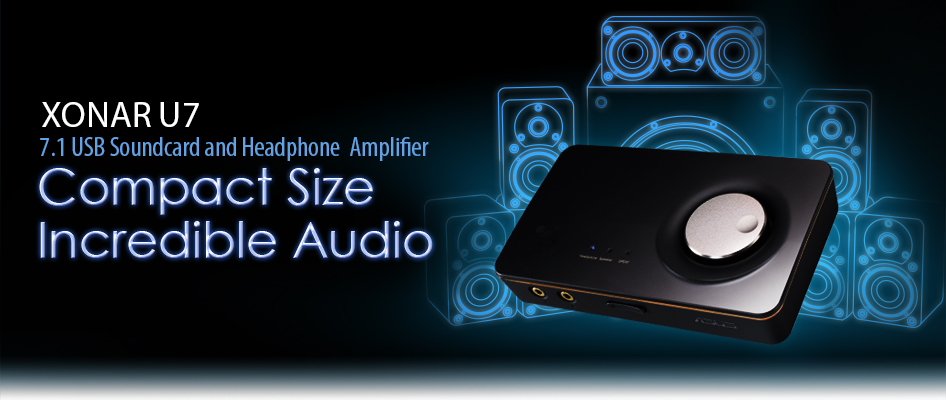 The wonder of incredible compact audio!
Xonar U7 serves the needs of PC gamers who want to enjoy strong and clear sound via headphones, and is also ideal for listening to music as it produces much more impactful and detailed audio than onboard hardware. Connecting via USB, it requires no standalone power supply and works instantly setup-free with no need to open the PC case.

Powerful sound from a compact and portable device
Xonar U7 engineering overcomes the space and power supply limitations of other external USB-based audio devices to offer precise and immersive 7.1-channel surround. Sound processing uses 192kHz/24-bit fidelity for true high definition output, maintaining consistent quality across all surround channels.
114dB signal-to-noise ratio (SNR)
Up to 16X audio clarity compared with the SNR ratios of average onboard audio.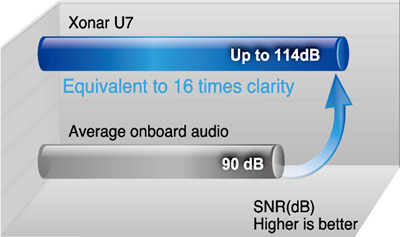 Hyper Grounding technology
Exclusive ASUS Hyper Grounding PCB fabrication ensures strong signal insulation to reduce distortion and interference, also known as component crosstalk.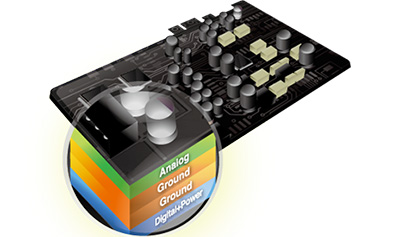 Digital to analog converter (DAC)
High quality Cirrus Logic® CS4398 DAC (digital-to-analog converter) brings clarity with excellent signal-to-noise ratio (SNR) and low total harmonic distortion (THD)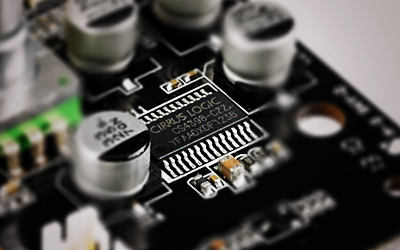 Integrated headphone amplifier pumps up every sound detail
Since many gamers choose to refrain from disturbing others while insisting on the best sound quality, Xonar teams integrate a headphone amplifier on Xonar U7 to boost immersive headphone output.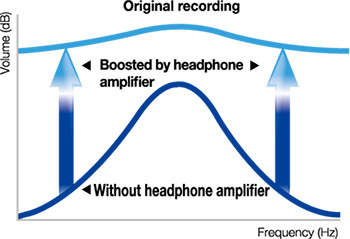 Gamer-friendly design
Microphone and master volume controls
Dedicated controls allow gamers to quickly adjust master and microphone volume without pausing games or going into software menus, ensuring uninterrupted action. The master volume control doubles as a clickable switch for selecting between headphone input (front panel) and speakers (back panel).
USB convenience
Xonar U7 connects to PCs via USB. It also gets power directly from the USB port, removing the need for a power adapter. Combined with its compact dimensions, these turn Xonar U7 into a highly portable audio-enhancer that can be easily carried and placed anywhere.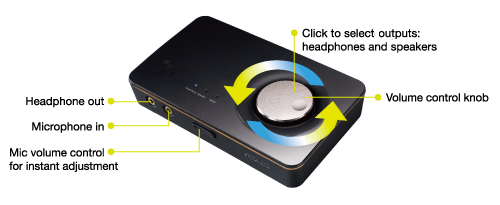 Realistic surround and enhanced sound with new Dolby® Home Theater v4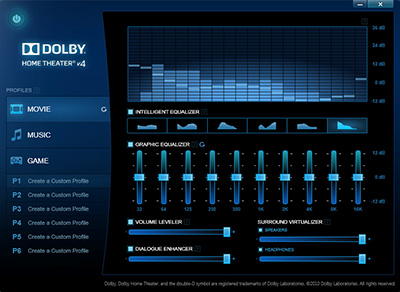 Realistic surround
Surround decoder ― converts 2-channel audio sources to multi-channel, so you experience more immersive sound
Surround virtualizer ― delivers stunning virtual surround playback for standard stereo headphones or speakers.
Sound enhancement
Intelligent equalizer ― allows users to adjust tone dynamically with easy visual controls
Dialogue enhancer ― improves premium clarity for in-game communications
Volume leveler ― helps maintain chosen volume consistently across audio sources
Compare (0)