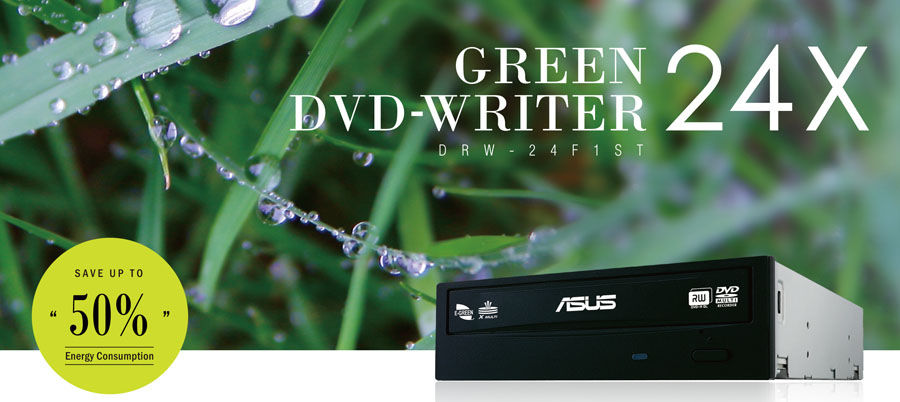 ASUS DRW-24F1ST is a power-saving 24X Multi DVD Writer capable of wrting data to 24X DVD±R format and reading from 16X DVD±R format for best automatic burning quality. This drive provides you with the flexibility and efficiency for multimedia data storage and sharing.
GREEN FOCUS
The Most Energy Saving Drive
E-Green auto-closes drive application when not in use, saving over 50% power consumption for users.



DISC ENCRYPTION II
Double the Security On-the-Go
Disc Encryption II doubles the security with password-controls and hidden-file functionariy, protecting important user data