The simple answer's no! The free public WiFi you find in coffee shops, restaurants, hotels, airports and so on is rarely secure, and hackers can easily capture any digital information you send to the internet — such as credit card details, business data, emails, messages and more. Instant Guard uses the power of your ASUS router* to add rock-solid security to any public WiFi connections you use.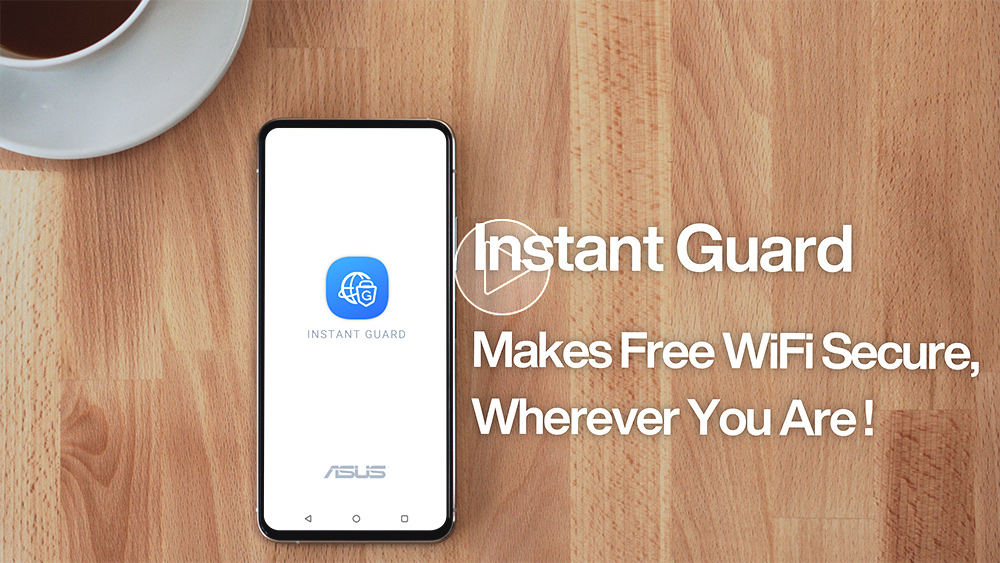 *Requires an ASUS router with Instant Guard support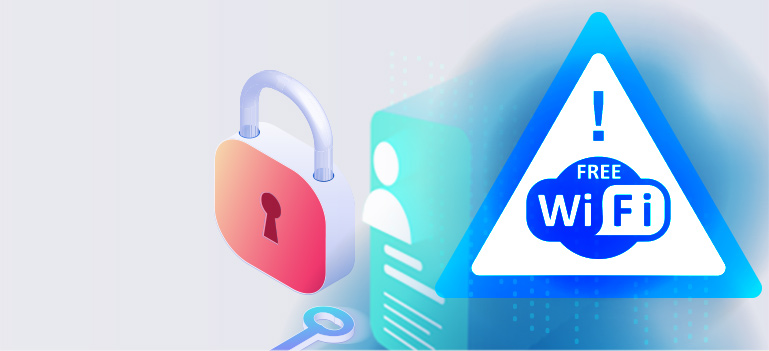 Free VPN with Easy One-Click Setup
ASUS routers with Instant Guard use virtual private network (VPN) technology to create a secure data tunnel over a public WiFi connection. Traditional​ VPNs can be complicated to configure, but the user-friendly Instant Guard setup takes just one click. You don't need any technical know-how, and it's all free — there's no registration or subscription!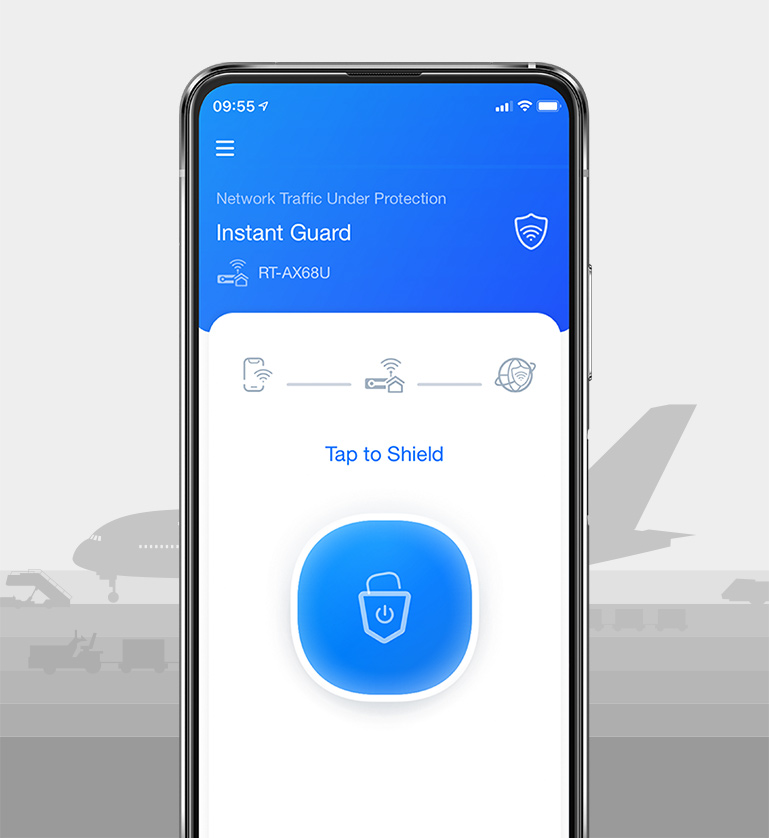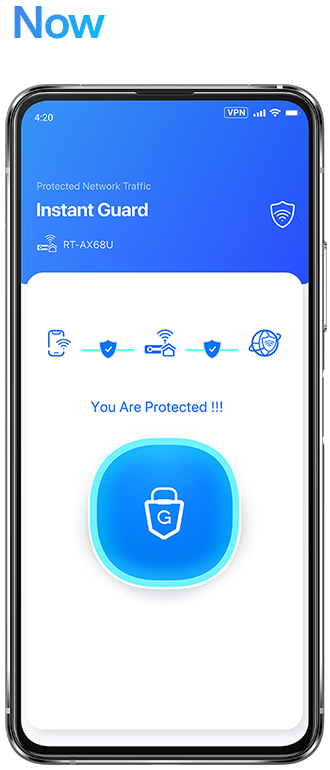 Encrypted Data for Privacy
Instant Guard creates a secure encrypted connection between your device, the public hotspot and your own ASUS router.* It's very hard for hackers to crack this security.
* The router must have a public WAN IP address.
Block Disguised Malicious Websites
With the massive popularity of social media platforms, it's easy to accidentally open a suspicious web link. Malicious websites can look just like legitimate websites, but Instant Guard uses the AiProtection feature built into your ASUS router to help filter these out, preventing infection even before you click.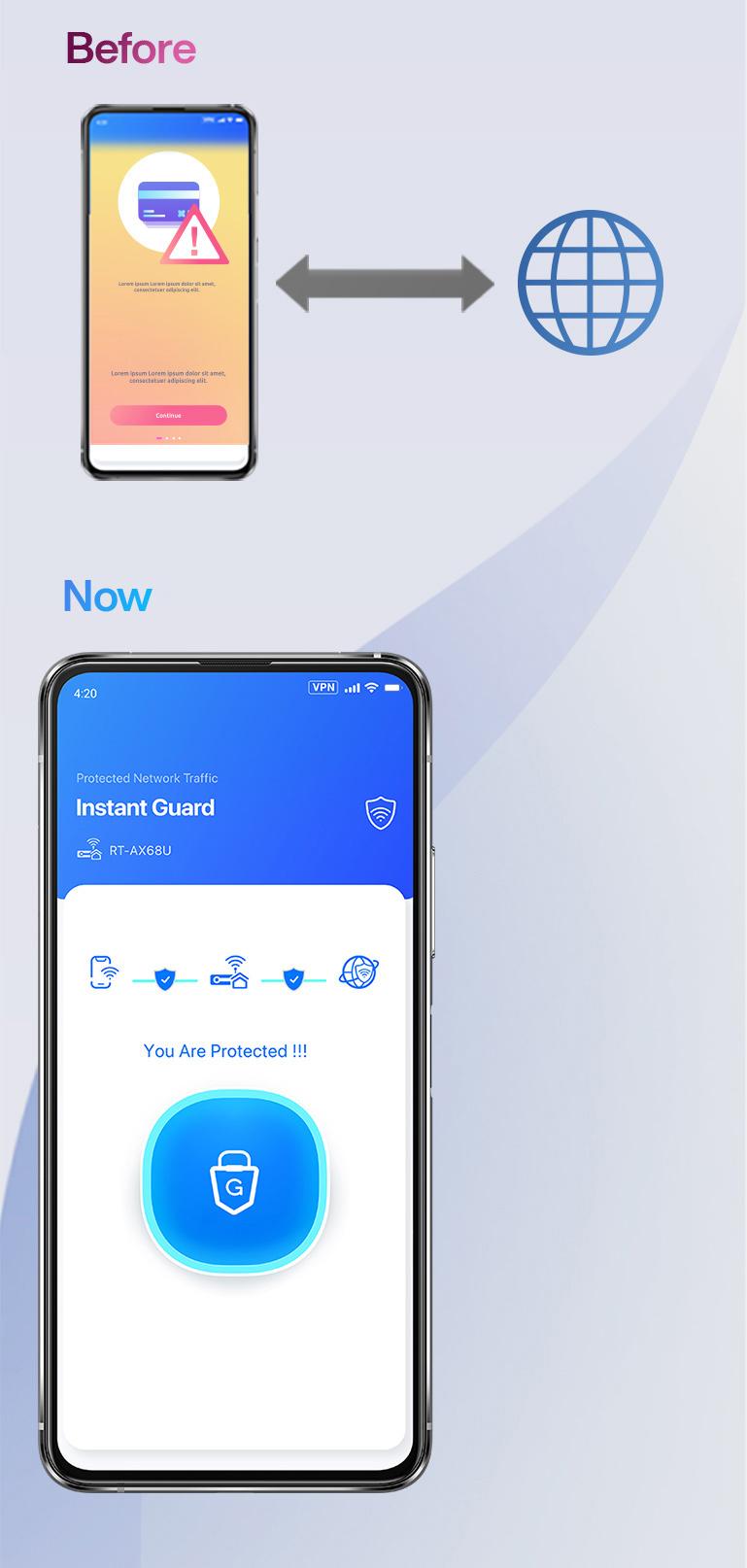 Use Your Router as a VPN Server
Instant Guard runs your own private VPN server on your own router. When you use a VPN tunnel, all your data passes through the server. This is why using a third-party VPN service can be risky. With Instant Guard, you're in total control of your own server, making it the safest possible solution.