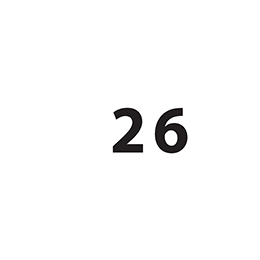 5.7″ Full View Display in 5.2″ Body

ASUS ZenFone Max Plus (M1) is a smartphone designed to go the distance, to accompany you on all of life's adventures, and to bring you the bigger picture. With its 5.7-inch full view display, high-capacity 4130mAh battery with advanced power management and 16MP dual cameras, ZenFone Max Plus keeps up with your active lifestyle and is always at the ready to capture every extraordinary moment.
ZenFone Max Plus

Available Nationwide
Display
Full view display
With a full view 5.7-inch Full HD (2160 x 1080) resolution with its outstanding 80% screen-to-body ratio and 2.5D front glass design, allows you to dive in the immersive visual experience. ZenFone Max Plus makes photos, videos, and all your other content like you never experience before.
Design
Same size, more screen!
By using a full view display and an ultraslim bezel, we've made the 5.7-inch ZenFone Max Plus as small as most standard 5.2-inch phones. It's the ultimate ergonomic design that not only lets you see more, but is much less bulky and more comfortable to hold.
Design
Premium
metal body design
ZenFone Max Plus is built in premium metal body design in every detail with the fingerprint cleverly located at the back for more intuitive access, and it's yours to desire in three gorgeous colors: Deepsea Black, Sunlight Gold, Azure Silver.
Dual Rear Cameras
See a bigger world
ZenFone Max Plus features an advanced dual-camera system designed to take your mobile photography to new heights. Its 16MP main camera is equipped with the wide, F2.0 aperture lens to capture clearer photos. Its 120° wide-angle camera lets your fit more scenery and people in the frame for dramatic landscape shots, better group photos, and a more convenient photography experience in confined indoor spaces.
instant cameras switching
Wide-Angle Camera
Fit more scenery and friends
in the shot
The 120° wide-angle camera on ZenFone Max Plus has a 200% larger field of view than standard smartphone cameras, so you can fit more scenery and people in the frame for dramatic photos and videos that capture a true sense of place. When taking photos indoors, the wide-angle view makes it much easier to get the shot you want — especially in confined spaces where it may not be possible to take a few steps back to fit everyone and everything into the photo. The unique perspective of the wide-angle lens can also be used to stylistic effect, allowing you to exaggerate the sense of space in any setting to capture more dramatic scenes and stunning, expansive landscapes.
PixelMaster Camera
Capture your world
in detail
ZenFone Max Plus comes with a 16MP PixelMaster rear camera to capture beautiful, high-resolution photos with zero shutter lag. A 8MP front camera takes gorgeous, sharp selfies and lets you enjoy video chatting in crystal clarity.
0.03s Accurate
phase detection auto-focus
With an advanced phase detection auto-focus system similar to those found on DSLR cameras, ZenFone Max Plus's camera accurately focuses in just 0.03 seconds, helping you get more sharp, in-focus photos, even when shooting difficult moving subjects.
Express yourself
with 8 camera modes
The PixelMaster camera on ZenFone Max Plus is loaded with powerful 8 photography features to help you capture every precious moment. The auto mode integrates with industry-leading high dynamic range (HDR) and low light technology which extends camera dynamic range by four times (4x) and enhances brightness by up to 400 percent for evenly exposed daytime photos with detailed shadows and highlights. Super Resolution captures multiple shots simultaneously and combines them into a single, stunningly detailed 64MP photo. GIF Animation adds an entertaining twist to shooting movies, and Panorama and Selfie Panorama mode lets you capture stunning 270° landscape photos.
8MP Front Camera
Capture
the perfect selfie
ZenFone Max Plus combines an extraordinary 8MP front camera with a F2.0 aperture and live beautification features to capture stunning selfies with ease. Beautification mode instantly retouches your selfies, removing blemishes, balancing facial features, and more to create a flawless look.
Beauty Mode
More beautiful,
more fun,
more you
The fun and intuitive Beauty mode lets you apply a variety of enhancement effects to your selfies to make them even more glamorous. With ten levels of beautification to choose from, you can smooth wrinkles, remove blemishes, adjust skin tone, and enhance your features instantly. Whether you are taking photos, capturing a video, or live streaming, ZenFone Max Plus lets you create your perfect look for the camera.
Skin toning
Use this tool to adjust skin tone.
Skin softening
Use this tool to soften your subject's skin while removing small blemishes such as freckles.
Skin brightening
Use this tool to adjust skin color.
Eyes enhancement
Use this tool to enhance the size of your subject's eyes.
Cheeks thinning
Use this tool to enhance your subject's facial size.
ASUS PowerMaster™
A smarter
smartphone battery
ZenFone Max Plus features a suite of intelligent power management technologies that work in concert to optimize battery life, ensure safety and long-term performance, provide reverse-charging capability, and more. By turning on the double battery lifespan feature, it means your device can fully charge (to 100%) and discharge (to 0%) up to 500 times in a 25°C environment, and the loss of battery capacity will be reduced by half.
* This feature "double battery lifespan" effectiveness may vary depending on your usage.
Battery
High capacity,
4130mAh battery
Inside the sleek exterior of ZenFone Max Plus lies massive energy — a 4130mAh battery custom-crafted to pack maximum performance into minimum space. With so much power at your disposal, you can do more online, stream longer videos, and talk as much as you want without worry of getting through the day.
* Standby time measured by current meter with typical battery capacity. Results may vary depending on different test conditions.
Stay Strong
Power that lasts
ZenFone Max Plus offers fast charging 10W (5V/2A) for its high capacity 4130mAh battery. It automatically recognizes if the bundled adapter is attached and executes quick charging that can fully charge the ZenFone Max Plus in 3 hours or provide 3 hours of talk time with a mere 15-minute charge; all while protecting the battery from being over-charged. For those times when you need even longer battery life, Super Saving mode has you covered. When enabled, ZenFone Max Plus provides up to 67 hours of standby time on just a 10 percent charge.
* To avoid damage from over-charging caused by uncertified third-party adapters, 10W (5V/2A) charging power and claimed charging speeds can only be achieved using original packaged power adapter.
Safety
12 Leading
safety technologies
ASUS PowerMaster™ is a suite of intelligent power management technologies that work in concert to optimize battery life, ensure safety and long-term performance, provide reverse-charging capability, and more. 12 Safety checkpoints — including temperature monitoring and overvoltage protection — combined with automatic maintenance settings keep ZenFone Max Plus's battery running optimally to provide a 2x average lifespan compared to other smartphones.
input over voltage protection
output over voltage protection
output over current protection
adaptive identity protection
Triple Slots
Dual SIM
with individual
MicroSD card slot
ZenFone Max Plus comes with two SIM card slots supporting speeds up to 150Mbps and an additional MicroSD slot to expand storage by up to 256GB. Its convenient triple-slot tray lets you install both SIMs and a MicroSD card in one easy step.
Android™ 7
with the latest ZenUI
A smarter
and smoother UI
The latest version of the beautiful ASUS ZenUI user interface is designed to provide a more intuitive experience to help you do stuff faster, improve your productivity, and simply let you have more fun using your phone. It also now includes the exciting new Face Unlock feature that makes your ZenFone Max Plus even more secure and easy to use: It will only unlock your phone when you are looking directly into the screen, and it can also hide notifications until you face-unlock it. Using your face to unlock your phone is especially convenient in situations when your cannot use your hands, such as when wearing gloves or if they are wet.
notifications
after unlocking
Compare (0)