Product
ASUS VivoWatch 5, ASUS VivoWatch BP, ASUS VivoWatch BP (HC-A04A), ASUS VivoWatch SP (HC-A05)
[ASUS VivoWatch BP] How can I unpair the watch after it is paired with the mobile phone?
Please remove the Bluetooth pairing from the original phone first.
The setting shows as the following :
1. Please enter the Bluetooth setting screen on the phone of the original pair and find the ASUS VivoWatch BP in the pairing device. Click on the

icon。
2. Click "Forget" to remove the pairing.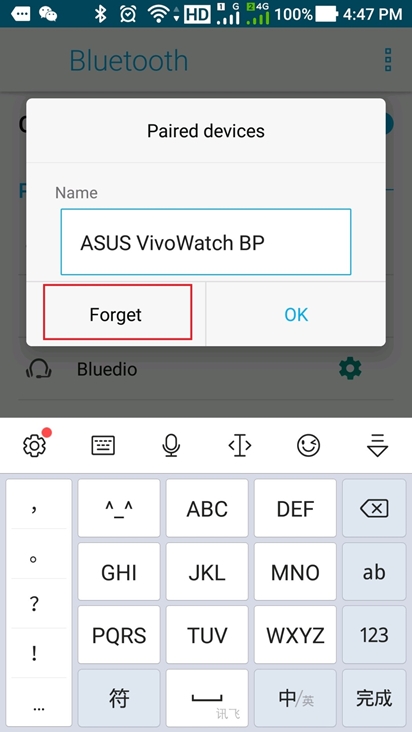 Note : If the above solution cannot solve your problem, please contact ASUS Customer Center for further assistance and information.