Product
E420, E520, MINIPC PB50, MINIPC PB60V, MINIPC PB61V, MINIPC PB62, MINIPC PN52, MINIPC PN80, PA90, PB40, PB40-B, PB50, PB50-B, PB60, PB60-B, PB60G, PB60S, PB60S-B, PB60V, PB61S, PB61V, PB61V-B, PB61V-H, PB62, PB62-B, PB63, PB63-B, PL63, PL63-A, PL63-B, PL64, PL64-B, PL64-D1, PL64-D1-B, PN30, PN40, PN40Q, PN41, PN41-A, PN41-B, PN41-S1, PN41-S1-B, PN41-S1-M, PN41-S1-MI, PN42, PN42-B, PN42-S, PN42-S-B, PN50, PN50-B, PN50-E1, PN50-E1-B, PN50-F, PN50F2, PN50-S1, PN51, PN51-B, PN51-E1, PN51E1-B, PN51-S1, PN51-S1-B, PN52, PN52-B, PN53, PN53-B, PN53-S1, PN53-S1-B, PN60, PN60-B, PN60-R, PN61, PN61-B, PN61S, PN61T, PN62, PN62-B, PN62S, PN63, PN63-B, PN63-S1, PN63-S1-B, PN64, PN64-B, PN64-E1, PN64-E1-B, PN65, PN65-B, PN80, PN865, UN42, UN45, UN45H, UN62, UN62V, UN65, UN65H, UN65U, UN66, UN66S, UN68U, VC60, VC60DGT, VC60V, VC62B, VC65, VC65-C, VC65-C1, VC65R, VC66, VC66-C, VC66-C2, VC66D, VC66R, VC68R, VC68V, VM40B, VM42, VM45, VM60, VM62, VM62B, VM62N, VM65, VM65-K, VM65N, VM65N-K
[Motherboard] Troubleshooting - My USB keyboard/mouse isn't working
Please follow the below steps for troubleshooting:
Check if the USB keyboard/mouse is plugged in properly
Please try to unplug the USB keyboard/mouse, then plug back in
Please try to plug the USB keyboard/mouse into another port in motherboard
Test another USB keyboard/mouse and see if the issue can be solved.
If the issue has been resolved, please check the non-functioning USB keyboard/mouse to confirm if any drivers/software is required for proper function.
If the issue can't be solved and all USB ports does not work, please contact ASUS Support for assistance.
If the USB keyboard or mouse do not work on this motherboard, but works on another motherboard, it means the USB keyboard/mouse is not compatible. Please refer to USB Keyboard and mouse in Device QVL list of this motherboard on ASUS official website. The address of ASUS official website is as below : https://www.asus.com/support/
Example Device QVL list is as below: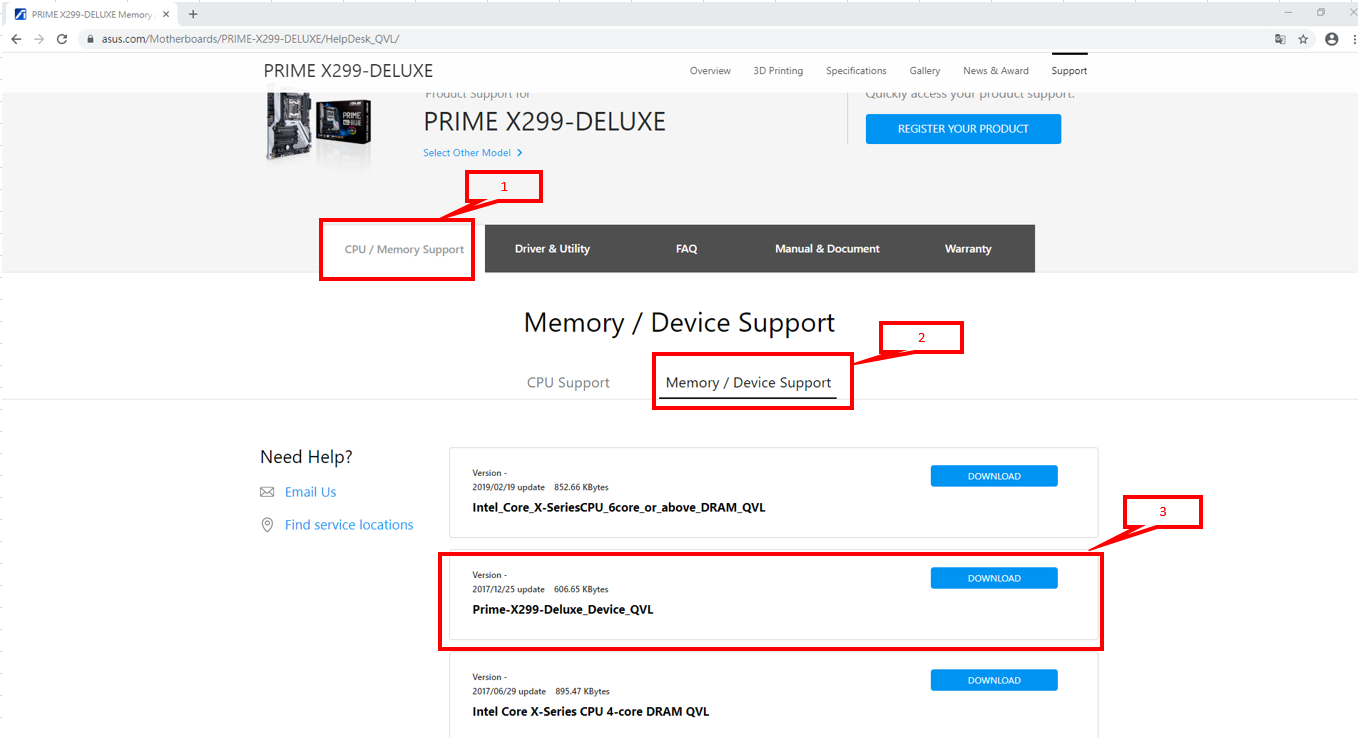 .