Get Ready for a Smarter Home
Smart homes need smart routers, so here you'll discover how your ASUS router can integrate seamlessly with the latest smart-home devices and services to make your life easier — and more fun!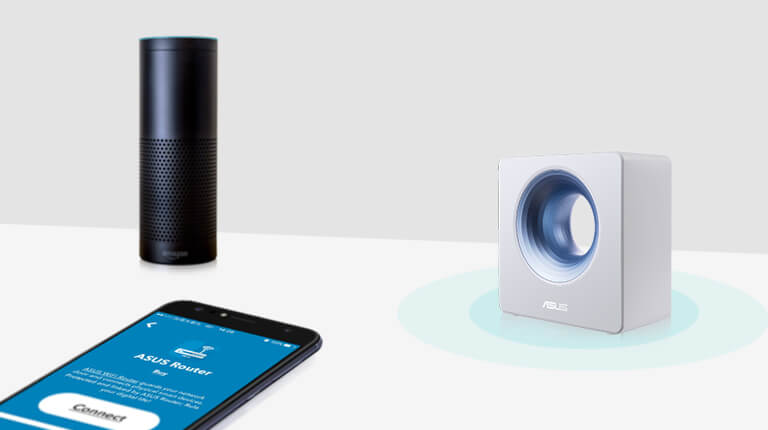 Your Wish is Your Command
Selected ASUS routers are compatible with Alexa, Amazon's cloud-based voice service. When you enable the ASUS Router skill for Amazon Alexa, you can control your ASUS router via Alexa-enabled devices using voice commands — without lifting a finger! So you can ask Alexa to turn off the WiFi when you're having a family dinner or at bedtime, or tell her to enable the guest WiFi network when you're having friends round. It's the easy and convenient way to live!
Check what your ASUS router can do with Amazon Alexa
KNOW MORE
STEP1
Connect your PC, laptop or mobile device to your ASUS router via WiFi or wired network.
STEP2
Enable the ASUS Router skill by one of two ways:
Ask Alexa : "Alexa, enable ASUS Router skill"
(Instructions on how to link your ASUS router are sent to your Alexa account. Just log into your Amazon Alexa account from any of your devices to find out more.)
Visit Amazon Alexa on your PC or laptop, or launch the Alexa app on your mobile device, search for 'ASUS Router skill', then click on the 'Enable Skill' button. Your ASUS router is now linked with your Alexa account.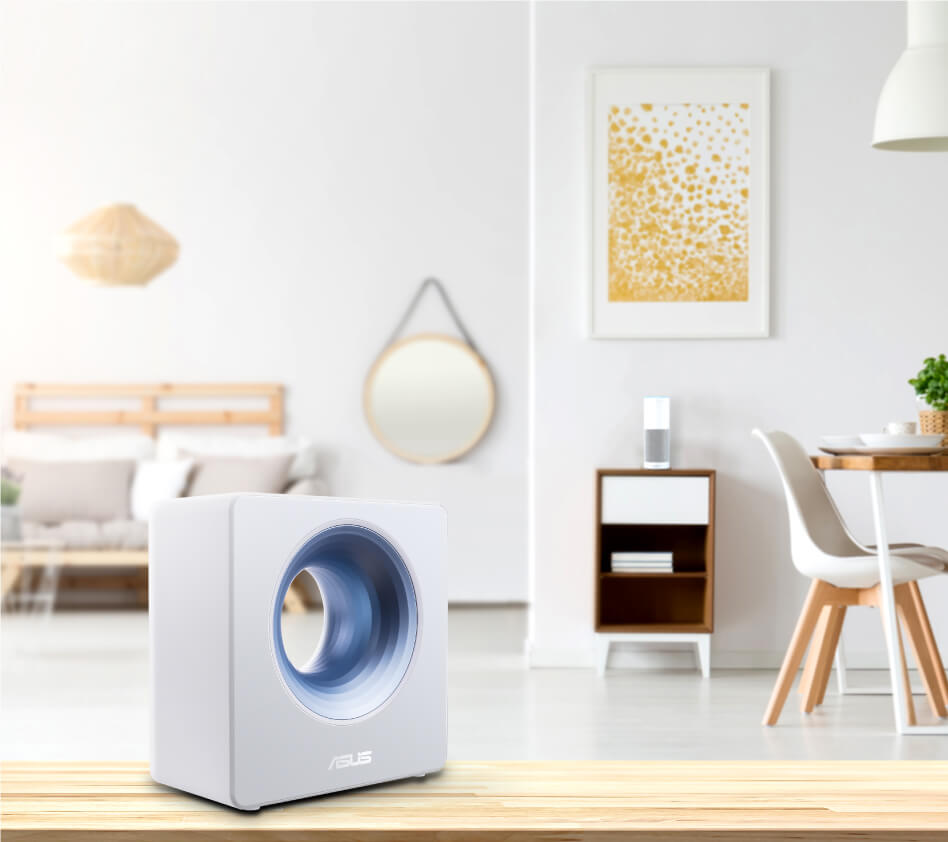 Your Home, Automated
Imagine getting an automatic email whenever your kids arrive home, giving you peace of mind when you can't be there. IFTTT ('IF This Then That') is a free web-based service that lets you do this, and much more! Selected ASUS routers support IFTTT, so you can create customized automatic network-based tasks — just sit back and let your router do the magic!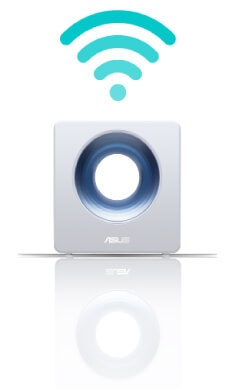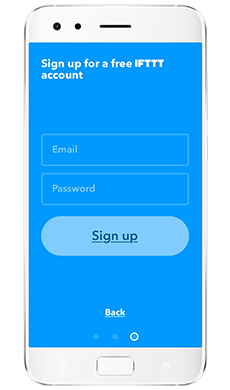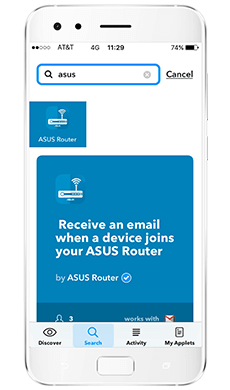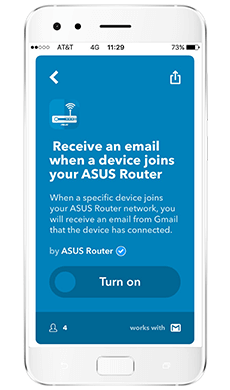 Create Your Own Automation
IFTTT lets you chain together any available activities as either triggers or reactions. When the trigger is activated, the reaction takes place automatically. So it's easy to create your own automated tasks using your IFTTT-enabled ASUS router and the huge range of IFTTT-compatible devices, apps and services.
If
THIS
Then
THAT
CREATE NOW