Produkt
Mobile Desktop Dock (ZS660KLD)
[Phone/Pad] Can't use 3G/4G/5G mobile networks
Please follow the steps below to troubleshoot:
1. Contact your network provider to check if your location has no mobile network signal.
2. Swipe down on the screen to access Quick settings >Enable "Mobile data" or Tick "Data enabled" in "Settings" > "Connections" > "Mobile network".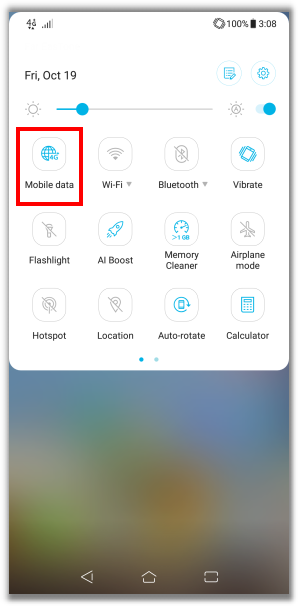 3. Switch to Airplane Mode: Swipe down to open the Quick Setting Menu. Tap to turn on Airplane Mode and turn it off after 5 seconds. Or you can go to Settings > Connections to turn on the Airplane Mode and turn it off after 5 seconds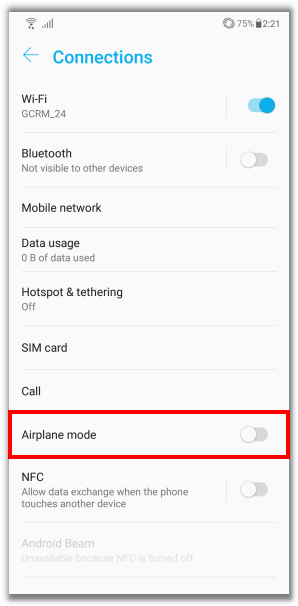 4. Reboot your phone.
5. If you have another SIM card, install it to your device and check if the device can detect and read the SIM card; or try to install your SIM card to other phone to check whether the SIM card can be detected.
Attention : Please do not use any SIM card adapter.

6. Update firmware to latest version: Go to Settings > About > System update > Check Update.

7. Access Safe Mode by Press and Holding the Power Key > tapping and holding Power Off > tapping OK. If your phone works well in Safe Mode, there may be some 3rd party apps that are causing the malfunction.
Please reboot your phone and check again if it works well.

8. Backup your data and perform factory data reset.

Note: For ZenFone 2 series, only SIM #1 supports mobile network.
If the above steps don't resolve the issue, please contact ASUS Product Support for help.