[Wireless Router] How to set up ASUS Router with ONT (Fiber Connection from ISP / Singtel)
*Not applicable for Singtel ONR setup.
** Boot sequence: Turn OFF all the devices including modem, router and device. Wait for 10 minutes before switching on the device in this order: Modem -> Router ->Devices
Fibre Plan Internet Setup Diagram for RT-AX86U and other ASUS routers.




1. Connect optic cable from Optical Outlet to Optical Network Terminal (ONT)
2. Connect Optical Network Terminal (ONT) LAN1 to Router WAN port
3. For MIO TV, connect to Router LAN4
Step 1. Setting Up
- Connect your computer to the router via wired or WiFi connection and enter your router LAN IP or router URL http://www.asusrouter.com to the WEB GUI.
- Select Advanced Settings.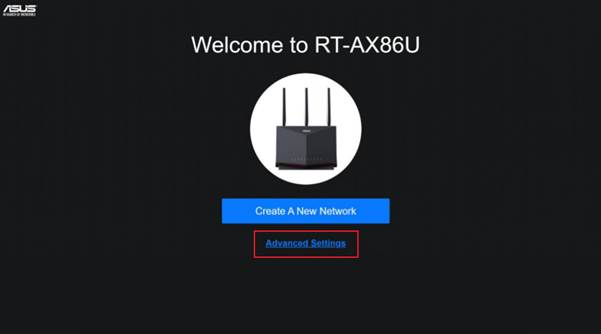 Step 2. Choose Operation Mode
- Click on Select Operation mode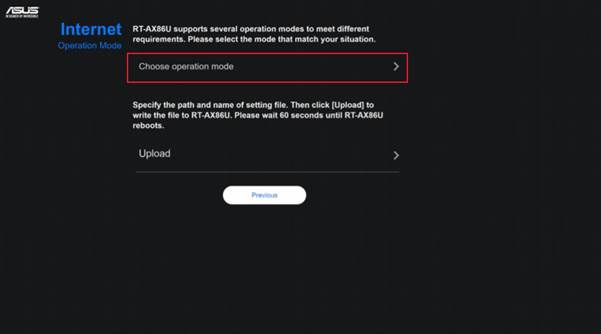 - Select Wireless Router Mode(Default)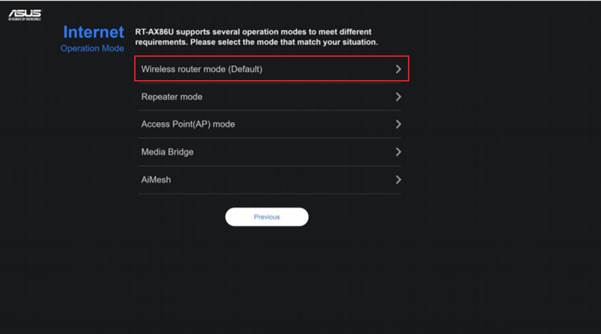 Step 3. Internet Setup
- Select WAN Port
- Select No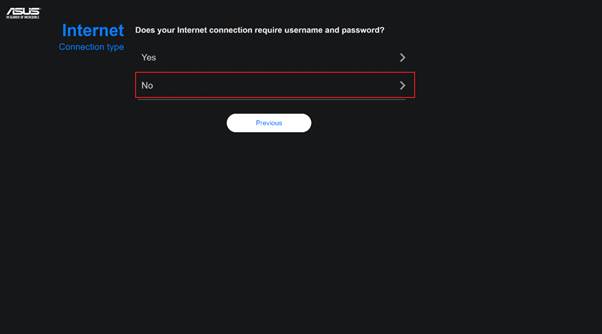 Step 4. IP Configuration
- Tick Special Requirement from ISP and select Singtel-Others
Note: When Singtel-Others profile is set, LAN Port 4 only be used for Singtel TV.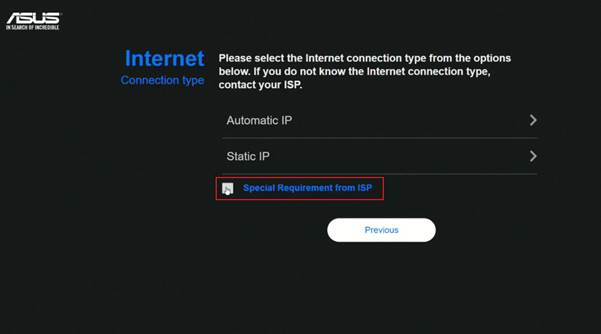 - Select "Singtel-Others"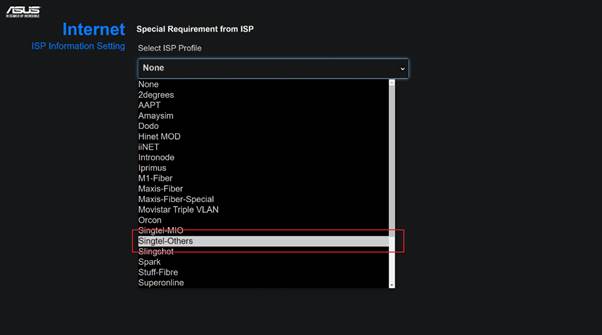 - Select "Next" to confirm settings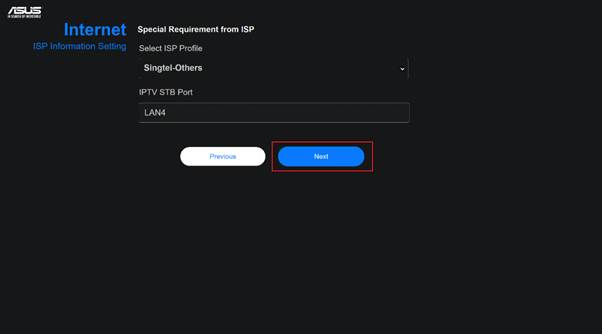 Step 5. Wi-Fi Setup
- Tick Separate 2.4GHz and 5GHz checkbox.
- Enter preferred network name and password for both 2.4GHz and 5GHz bands.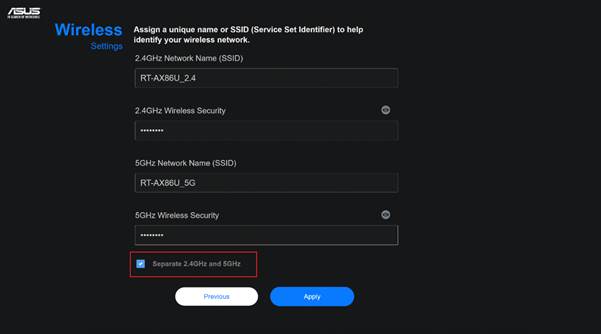 - Keep the checkbox ticked if wish to enable Wi-Fi 6.
- Click Next to proceed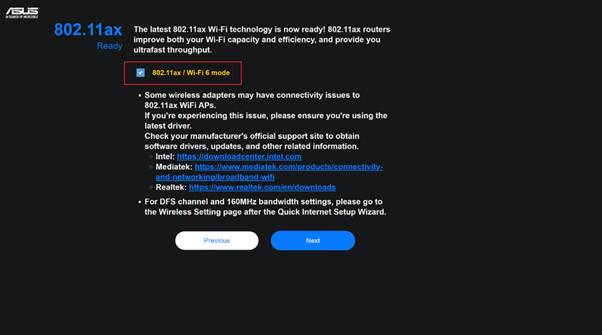 Step 6. Setting router access and password
- Enter your preferred router access login name and password.
- Click next to proceed and apply settings. Your router will now reboot.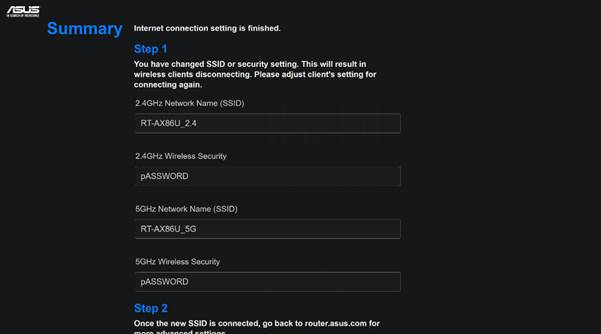 Step 7. Completed
- Connect to the new Wi-Fi network you have just created if you are on wireless device.
- Visit http://www.asusrouter.com or 192.168.50.1 in web address bar. Enter your newly created login name and password in Step. 6 to access the UI.
- Internet status will indicate 'Connected.'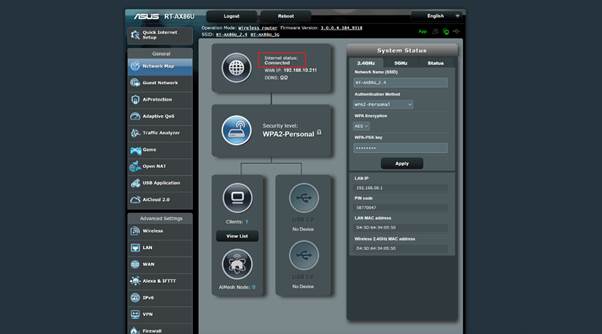 How to get the (Utility / Firmware)?
You can download the latest drivers, software, firmware and user manuals in the ASUS Download Center.
If you need more information about the ASUS Download Center, please refer this link.