Scan QR code to open this page with your smart phone.
PQ22UC
[ProArt Display ] How to use ASUS LCD Monitor WHQL Driver?
WHQL (Windows Hardware Quality Labs) was created to confirm that a particular hardware or software item will work with Windows.
Manufacturers of hardware and/or software are approved to use a "Certified for Windows" logo on their product packaging and advertising when their product has passed WHQL. Device drivers are also tested and WHQL certified by Microsoft.
When the WHQL driver of the monitor is not installed, the monitor will display "General PnP Monitor" under the device manager.

After installation, it will be displayed as the Model name used, and some monitor settings can be set from the computer side.
Example: Color profile: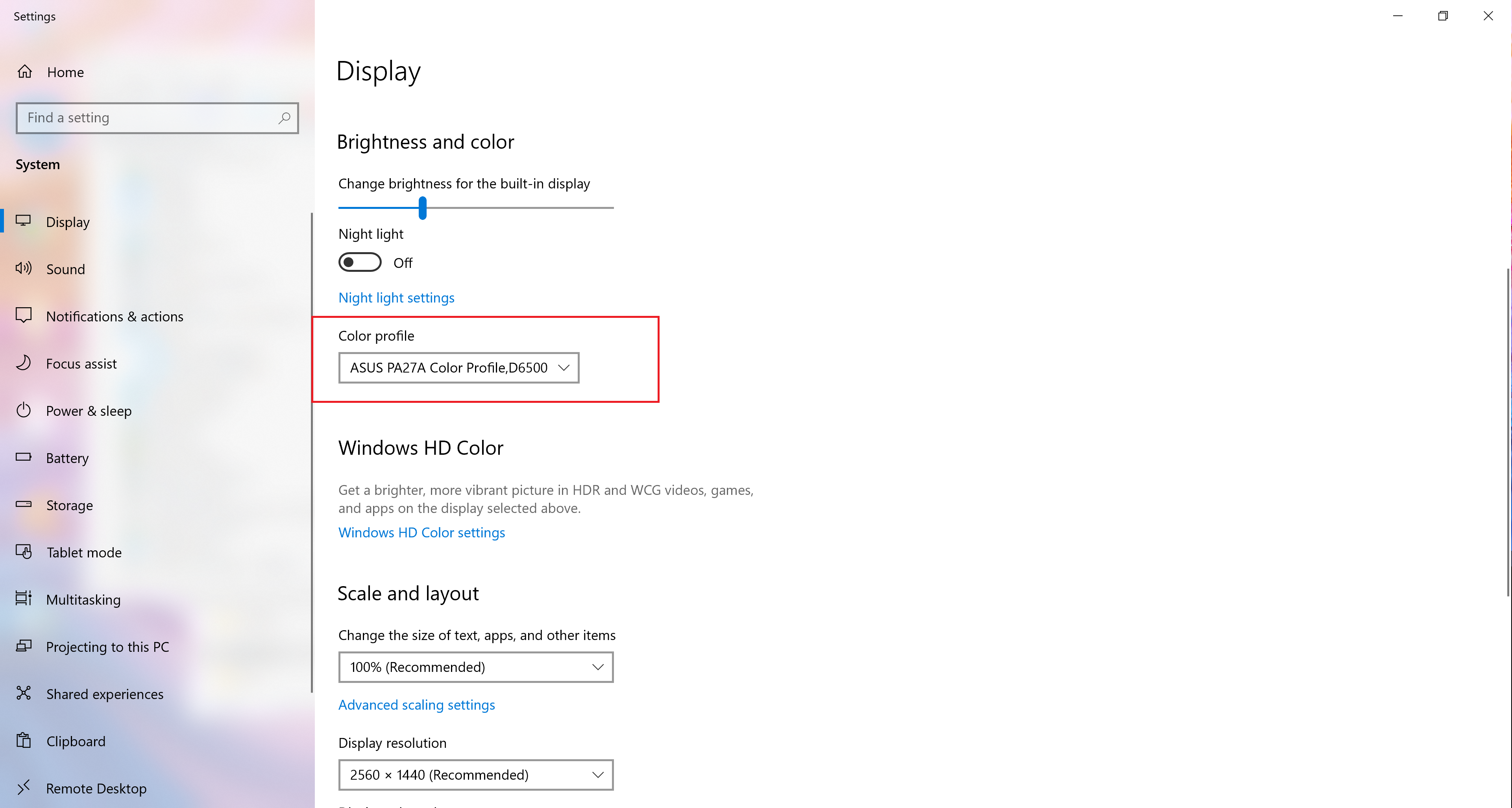 1. Go to ProArt LCD Monitor official site and choose the model which you want to download.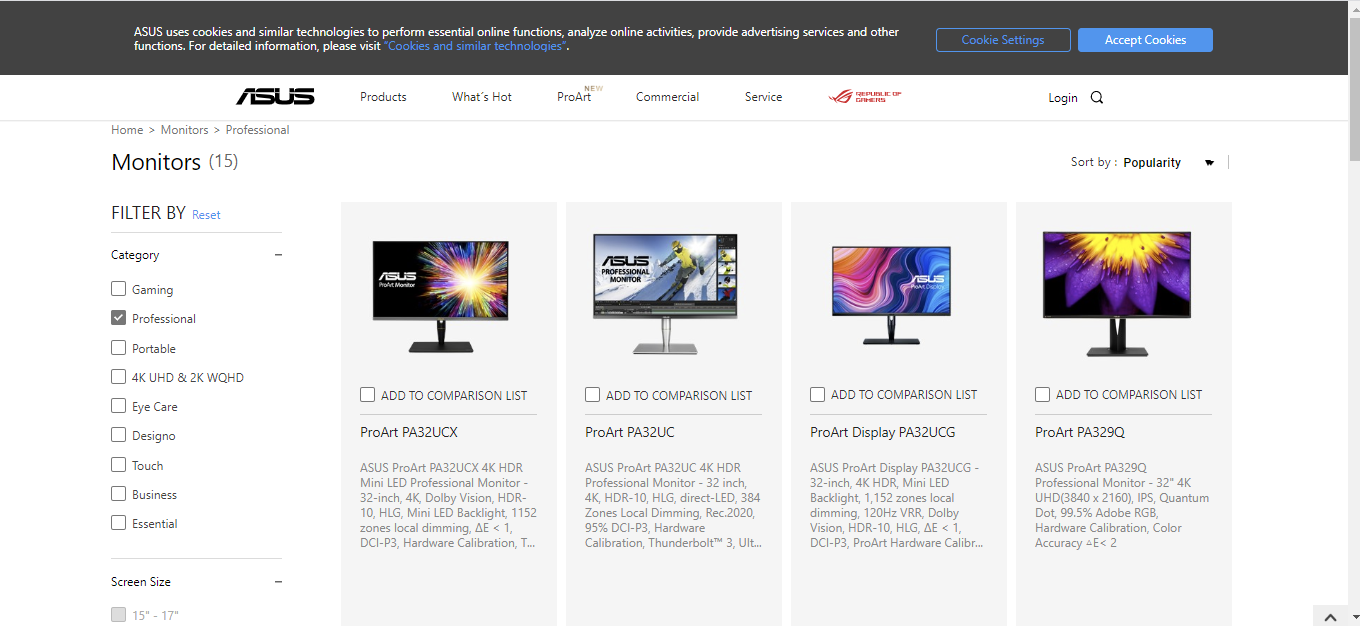 (Example : model PA27AC)

2. Select Support, select Driver & Utility and choose OS . Find WHQL Driver and click Download.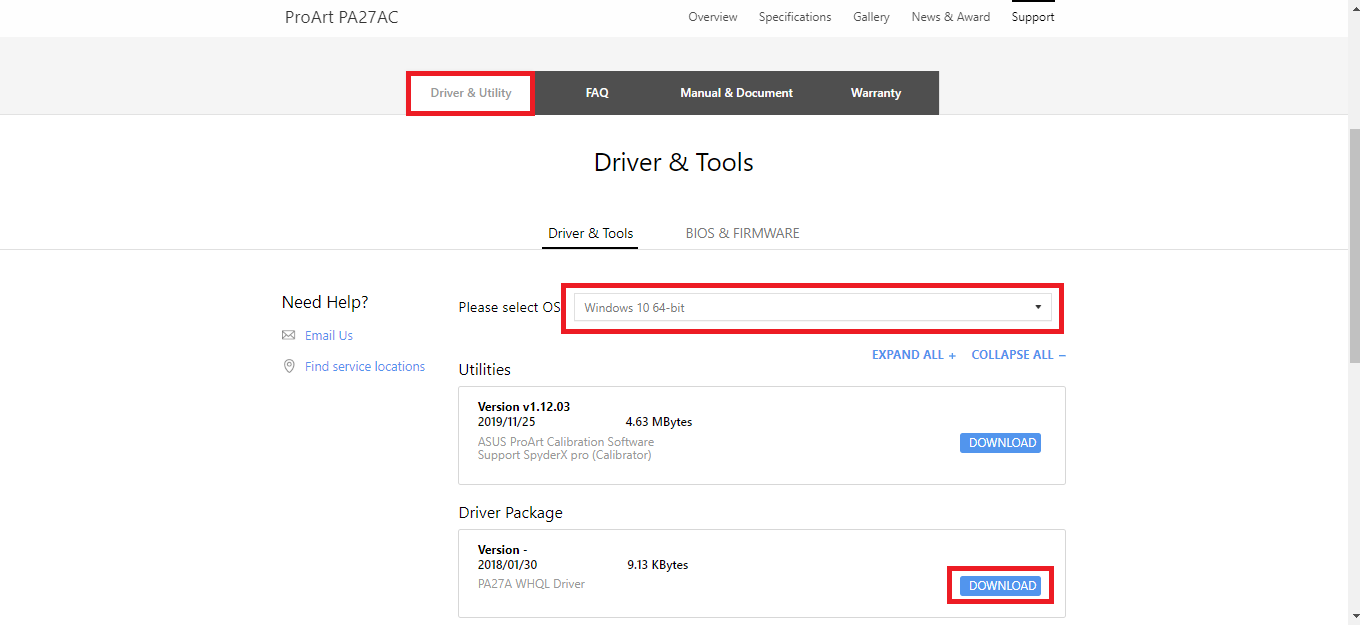 Note:
i. Not every monitor model is approved for WHQL drivers, but it should not affect normal monitor use.
ii. Unzip the WHQL file, and you will see the following files: .cat / .icc / .inf
INF Driver Files
Please follow the steps below to use INF Driver Files:
1. Right click the Setup Information (.inf file) and choose " Install "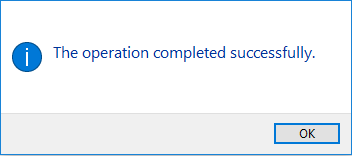 2. Check that your monitor label is detected by the system:
i. Search Device Manager and open.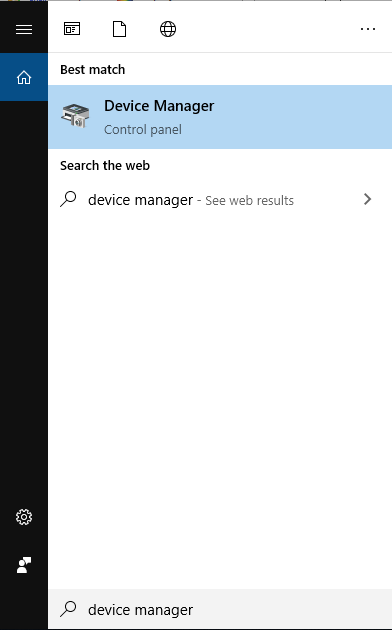 ii. Click Monitors, and check if there is a model name which connected.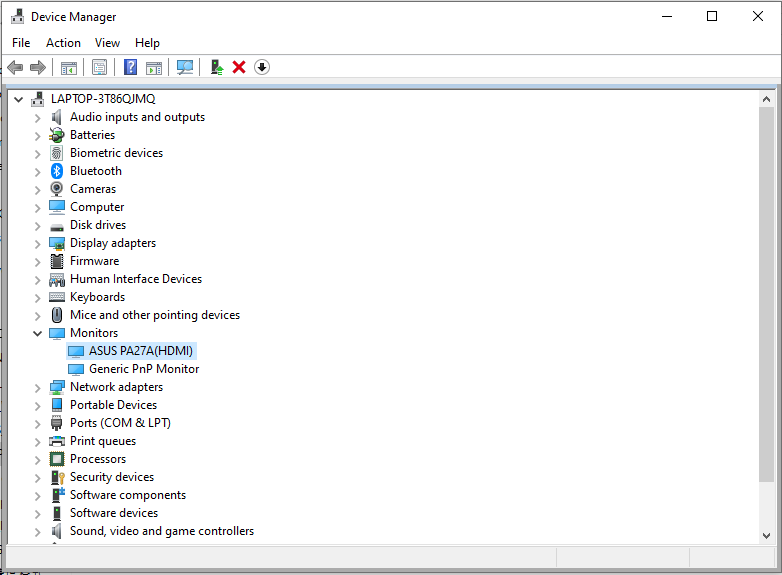 * Disclaimer: The screen content of this setting interface is copyrighted by Microsoft.