Scan QR code to open this page with your smart phone.
PA24AC, PA27AC, PA329C, PA329Q, PA32UC, PA32UC-K, PA32UCX, PA32UCX_K, PA32UCX-P, PA32UCX-PK, PA34VC
[ProArt Display] Best Practice - How to deal with security problem when installing ASUS ProArt Calibration on a Mac OS device?
MacOS has tightened its security in the recent update,cause the following error message when downloading ASUS ProArt Calibration and installing it: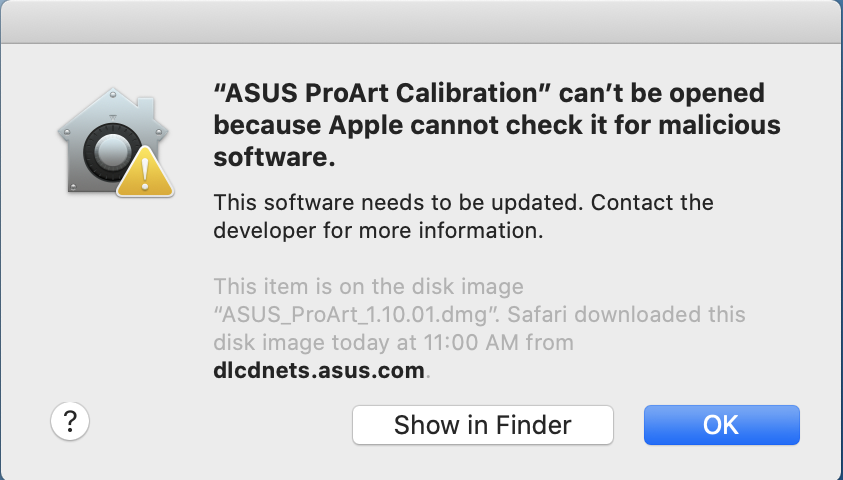 If you encounter this error message, please follow the below steps to install:
1. Click the list in the upper left corner and select [System Preferences].
2. Click [Security & Privacy].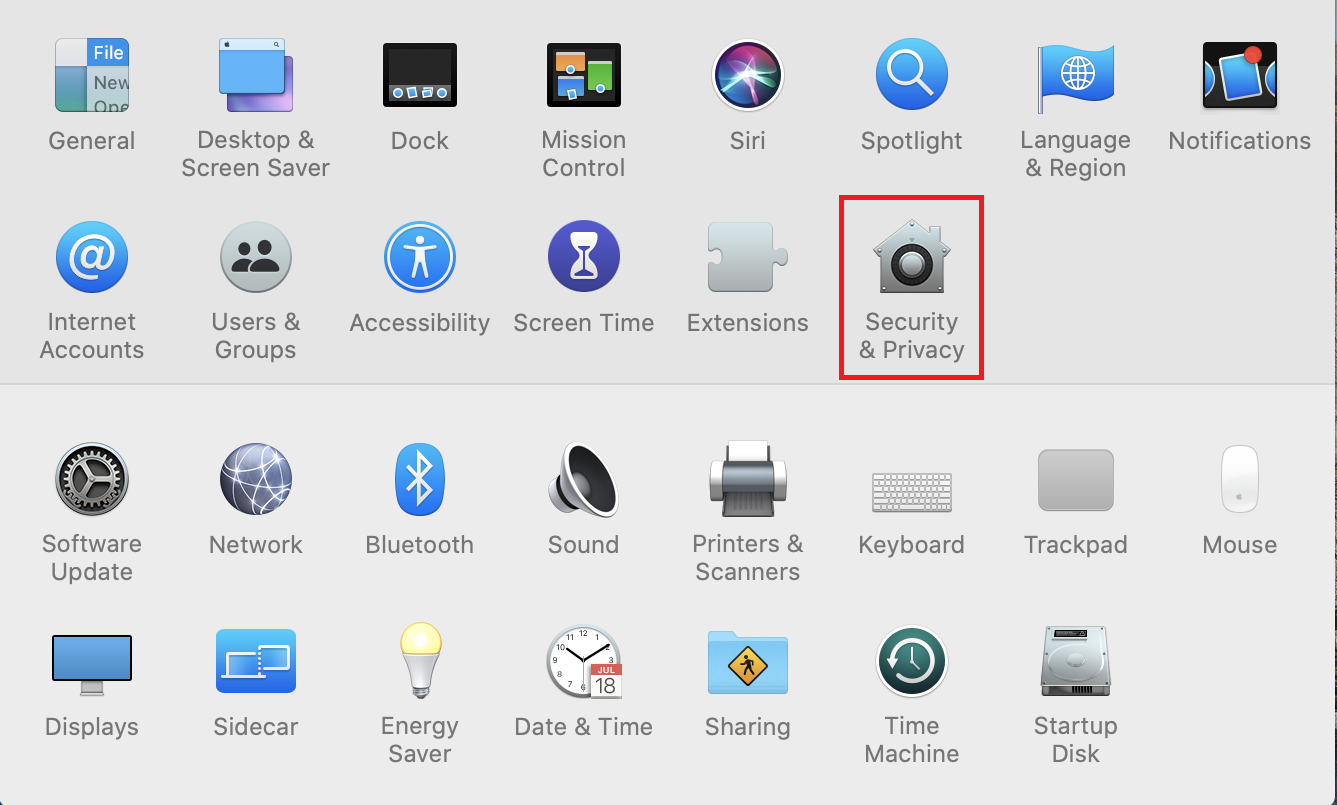 3. On the security and privacy page, you will see a message that ["ASUS ProArt Calibration" was blocked from use because it is not from an identified developer].
Please click [Open Anyway] at the back.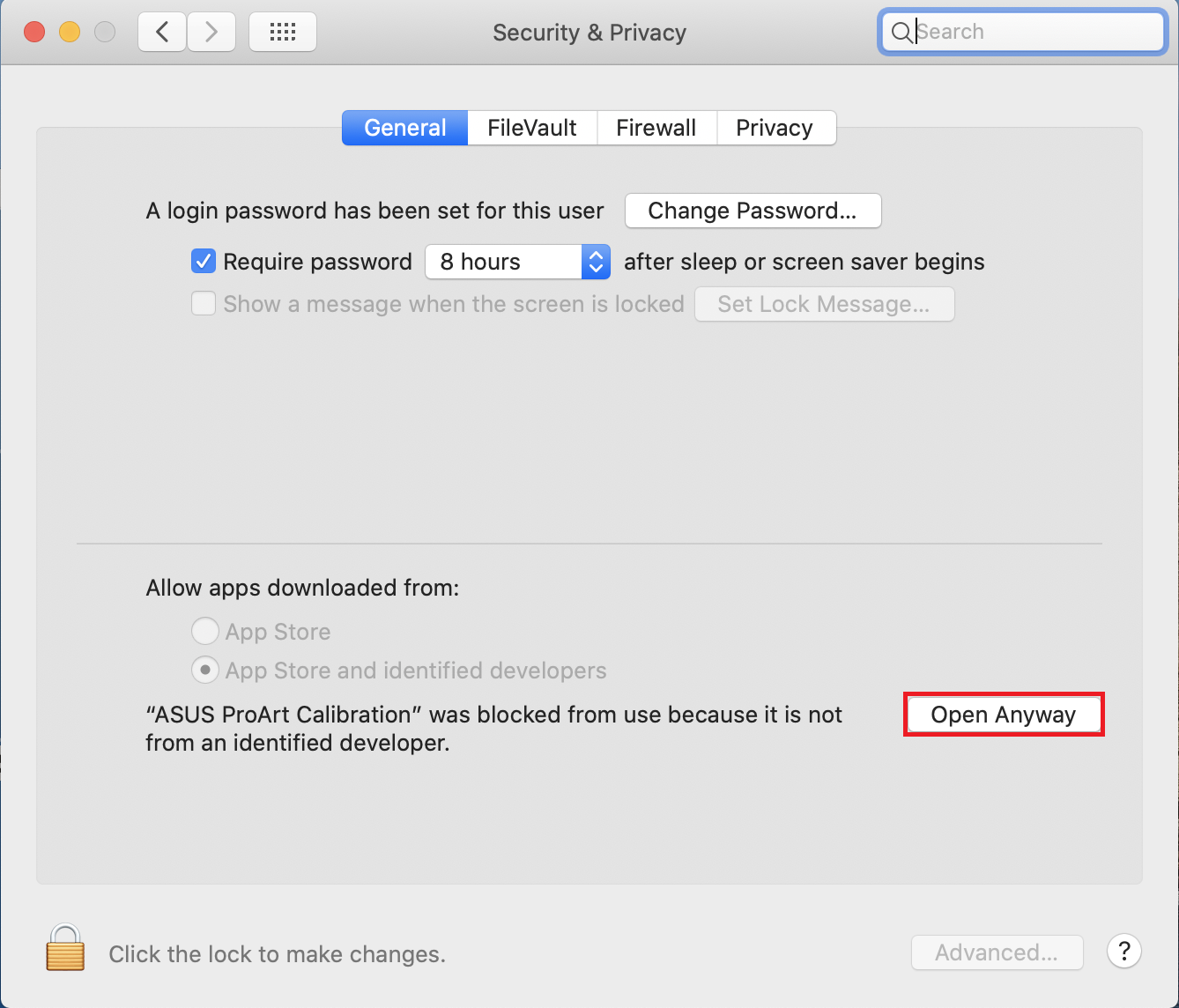 4. Re-install ASUS ProArt Calibration and click [Open] to install it.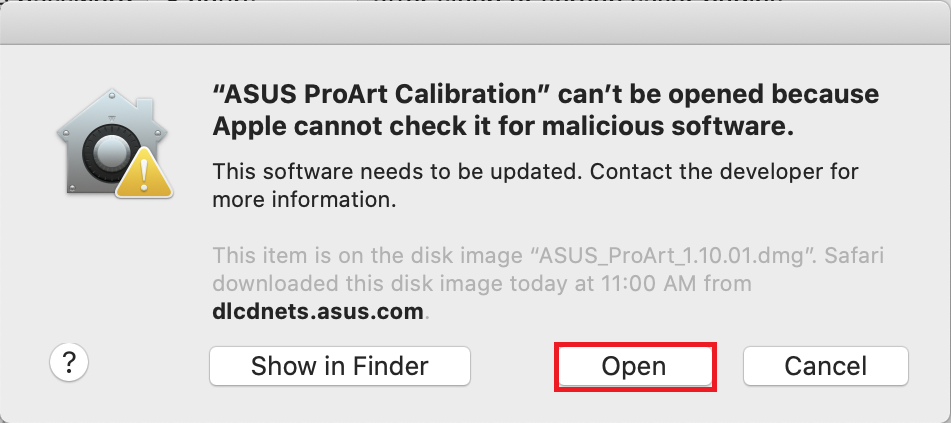 * Disclaimer: The screen content of this setting interface is copyrighted by MacOS.